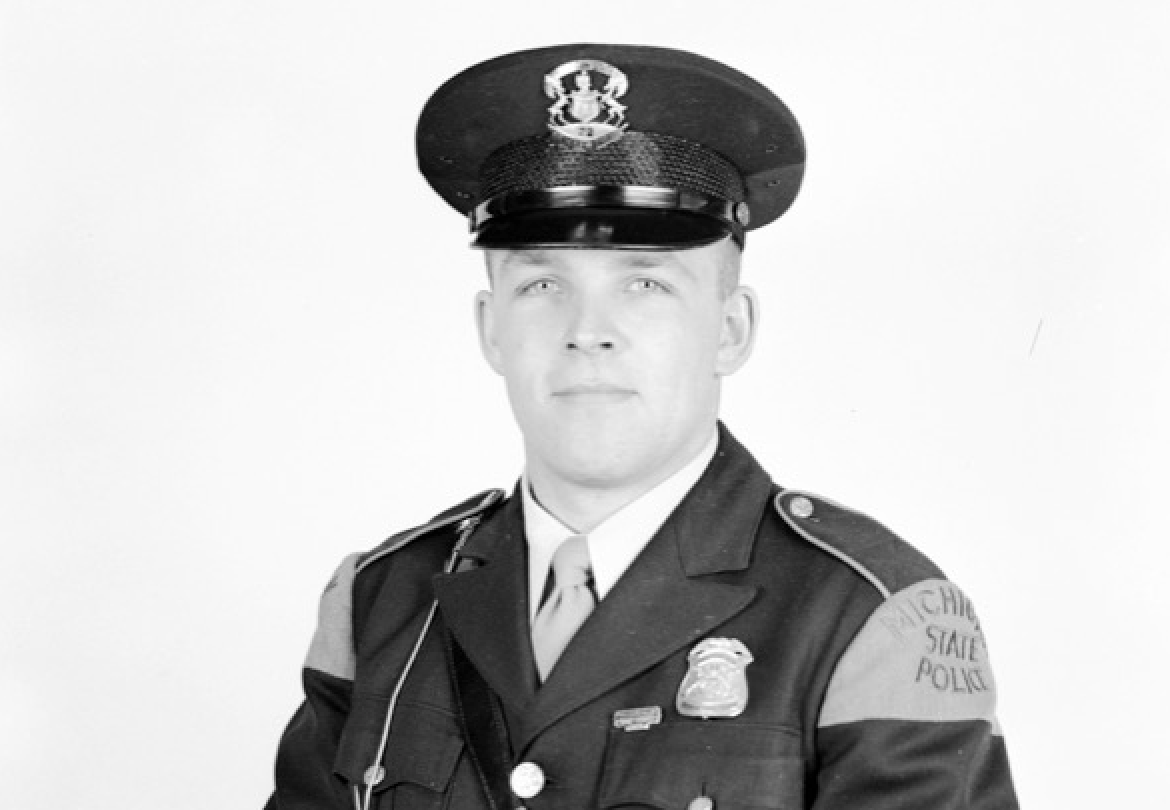 A Story of Service
Walter Anderson is a local legend and real-life action hero
With a thunderstorm approaching, the sky over Flint was splashed with ominous shades of black, yellow and green on the evening of June 8, 1953.
It had already been a busy Monday for troopers at the city's Michigan State Police post and at all other law enforcement agencies in the area. An outbreak of deadly tornadoes had touched down in southeastern Michigan and northern Ohio, and first responders were bone-tired dealing with the dead and dying left in the wake of the killer storms.
Traverse City native Walter Anderson had been a state trooper for just over a year; he'd after enlisted January 1952. He and a partner were patrolling in Flint, and he carries vivid memories of that day: At 8:30 p.m., a monstrous F5 tornado roared out of the Genesee County sky and ripped along a 27-mile path, causing 116 fatalities, ranging from a five-month-old to an 80-year-old. Twenty families suffered multiple deaths. It remains the single deadliest tornado in Michigan history and was the deadliest in U.S. history until it was surpassed by the Joplin, MO tornado in 2011.
Anderson and his partner raced from call to call, caring for injured storm victims and their families.
"We were the only (MSP) patrol car on the road when the tornadoes hit," recalled Anderson, now 90 years old and living in Traverse City. "All the other cars had been sent south because of tornadoes down there."

Witnesses later recalled hearing the tornado's terrible roar and seeing the black funnel as it shredded its way through residential neighborhoods. The immense funnel cloud stayed on the ground for more than seven miles, leaving a wake of death and destruction. Beecher High School was directly in the storm's path and was heavily damaged. Patrons at the North Flint Drive-in Theater scrambled to evacuate the theater, some inadvertently steering into the path of the storm, others getting involved in serious crashes in the ensuing panic.
The huge storm ripped large trees from the ground by their roots. Vehicles were mangled and tossed like toys. Some 340 homes were destroyed and another 260 damaged. Sixty-six farm and commercial buildings were wrecked.
But it was the loss of life that Anderson remembers vividly. "We worked 41 hours straight [caring for victims]," he recalled. "It's an experience I'll never forget."
Anderson went on to serve 28 years with the Michigan State Police, eventually rising to the level of Second District Commander, where he oversaw the running of nine MSP Posts.
Anderson was recently presented an oversized plaque/display that featured highlights of his career, including awards, photos, badges, and even a police whistle.
"Your compassion for your fellow man called you to enlist in the United States Navy at the age of 17 to fight in WWII to protect your country and its citizens," reads the award. "That same compassion called you to be a Michigan State Trooper dedicated to protecting and serving the citizens of Michigan. You have used your skills to meet every challenge with courage and resolve. You have a presence that is calming and exudes confidence from those you encounter … you have led by example. The men and women of law enforcement knew, 'The buck stopped with you.'"
Another plaque on his wall notes his 70 years of service to the American Legion. It's from Traverse City's Legion Post 35, where Anderson is a longtime member.
Having a father who was a police officer was not always easy, but it was educational, according to Anderson's son, Greg.
"When I was young, Dad would take me around to visit the different posts," said Greg, who followed his father into the MSP, serving 11 years, including 8 years in undercover operations. "He taught me very important lessons like discipline, integrity, respect, compassion, professionalism, and leadership — things I didn't quite understand at the time but learned how important they are later."
Flint, A Violent Place
Anderson's first six years with MSP were spent in Flint, which in the early '50s had a reputation as a violent town. "We had more murders per capita than Detroit," said Anderson, who earned a Meritorious Service Award — his second — in November 1956.
"Troopers Walt Anderson, Bert Poza, and Detective Walt Barkell investigated the armed robbery, kidnapping and rape of a female victim," reads the award. "Troopers located and arrested the two suspects (brothers) who drove by the scene. The victim recognized their voices and the suspects were arrested. Troopers obtained confessions from the suspects. Troopers seized the shotgun from a closet at the suspect's residence located near the crime scene. The barrel was still cold and had moisture on it from being outside, revealing further evidence of the crime."
He earned another Meritorious Award when he conducted a traffic stop on I-496 in the Lansing area.
"Trooper Anderson found 12 precut lengths of rope and a .32 caliber handgun in the wheel well area of the trunk," reads the award. "Through his further investigation, three suspects were linked to bank robberies and a drug store robbery in the Madison Heights area. The victims at the robbery scenes had been tied up with the same type of rope that was found by Trooper Anderson in the suspects' vehicle. Additional robberies were planned by the suspects and prevented."
Along the way Anderson handled a wide-range of duties, including training recruits in combat, judo and defensive tactics and working on the MSP Racket Squad in the early 1960s. In 1961 he was cited for playing a key role in cracking a case involving police corruption and payoffs to Detroit Police officers by mobsters who were running illegal gambling joints.
"One time we busted an illegal gambling hall on the east side of Detroit," said Anderson. "Even after we got the guys, it took 10 years to put 'em in jail. One of the guys died during that time."
Throughout his MSP career ­— including several clashes with suspects and raids on dangerous drug dens — Anderson, a member of the Flint post's pistol team, fired his weapon only once in the line of duty.
"I was chasing a stolen car suspect, pulled my weapon, and fired up in the air once," he said with a smile. "The guy didn't stop, so I holstered my weapon and chased him down."
In the '60s and '70s, Anderson served as a detective sergeant with the Detroit Intelligence Section, earning a citation for using tips and surveillance to arrest four suspects in a series of bombings in the Motor City. All four eventually pleaded guilty to the blasts.
While in the intelligence group, Anderson helped break up a Black Panther group involved in criminal activities in Detroit. "We were working with Detroit Police and rented a house right across the street from their headquarters at 14th and Buena Vista," he said. "We would watch their activities 24 hours a day, and when they would come out with a load of Molotov cocktails or whatever, we'd radio Detroit police, and they would arrest them. We arrested so many of 'em, I don't think there were any left."
In 1971, Anderson was promoted to command that unit as it targeted drug traffickers and organized crime.
Three years later he was again promoted, this time to commander of the MSP's Second District, with responsibility for posts in Northville, Romeo, St. Clair, New Baltimore, Flat Rock, Ypsilanti, Pontiac Erie, and the Detroit Freeway Post.
"My phone never stopped ringing," he remembered.
One of the high-profile cases he was involved in was search for the elusive Oakland County Child Killer, believed responsible for the deaths of at least two boys and two girls in 1976 and '77. According to Anderson, one key suspect was killed in a motorcycle accident in Arizona. At the time of the fatal crash, the suspect was wearing a necklace that once belonged to one of the young female murder victims.
TC was 'like Paradise'
Anderson's career in some of Michigan's biggest cities was a far cry from his childhood spent enjoying the woods and waters of Grand Traverse County.
"Growing up in Traverse City was like paradise," recalled the former Trojan, who played basketball, baseball, and football and ran track at Traverse City High School. "We lived at 256 East 9th Street and Lake. There was a metal casket factory on the other corner. I was always physically active, riding my bike to deliver the Record-Eagle and the Grand Rapids Herald, which we picked up at the Rennie Oil station at the corner of Union and State."
After graduation in the spring of 1945, the 17-year-old immediately joined the U.S. Navy, just as World War II was winding down. He had committed to a two-year hitch, so even though the war was soon over, Anderson continued to serve, allowing other sailors to return home. His first duty station was aboard the USS Lenawee, a 385-foot long attack transport that carried troops into battle. He served as a Machinist Mate, 3rd Class, and throttle man, spending eight months on the ship visiting several islands in the South Pacific.
Then he was ordered to land duty on Guam, where he spent 13 months, four of them as a teenaged guard for battle-worn Japanese prisoners. "They only knew two words of English — 'Smoke, Joe' — asking for cigarettes," recalled Anderson with a laugh.
In 1947 he was honorably discharged and returned to Traverse City, landing a job at Michigan Bell. After four years there, a friend encouraged him to join the MSP.
"I went to the post on 14th Street to apply and met with the captain," he said. "Then in January 1952 I joined the 35th Recruit School in Lansing."
Anderson went on to serve nearly three decades with the state police, eventually rising to rising through the ranks to oversee nine MSP posts as Second District Commander.
Along the way he handled a wide range of duties, including training recruits in combat, judo, and defensive tactics, working on the MSP Racket Squad in the early 1960s. He moved to the Detroit Intelligence Section, serving first as a detective sergeant, then, in 1971, as commander, leading the unit against narcotics traffickers and organized crime.
He became Second District Commander in '74, directing posts in Northville, Romeo, St. Clair, New Baltimore, Flat Rock, Ypsilanti, Pontiac Erie and the Detroit Freeway Post. In the mid-'70s, Gov. William Milliken had Anderson establish a permanent MSP post to patrol Detroit freeways after a rash of crimes along the freeway system. Detroit police had limited resources and cut back on freeway patrols due to budget issues.
In 1975, Anderson was involved in the high-profile disappearance of longtime Teamsters leader Jimmy Hoffa. The crime has never officially been solved, but Anderson strongly suspects that mobsters kidnapped Hoffa from a Bloomfield Township restaurant and drove him to a residence in Southfield where he was shot to death. Then the body was incinerated.
Though retired, Anderson remains as alert as ever, keeping in close contact with MSP operations and personnel still today. He said he "couldn't believe it," when, in an effort to cut the budget in 2011, the state reduced the number of MSP posts from 62 to 29.
He has high praise for current MSP Director, Colonel Kriste Kibbey Etue, the first female director in the 101 years of the state police.
"She's been very good," said Anderson. "Her father worked for me."
Greg noted that his father holds a special status concerning Etue.
"Dad is the only Captain to kiss a Director of the Michigan State Police," he laughed.
Anderson's eyes brighten when he thinks back over his long career of public service with the U.S. Navy and Michigan State Police.
"It was wonderful," he said. "I enjoyed every minute. I'd do it again."
Trending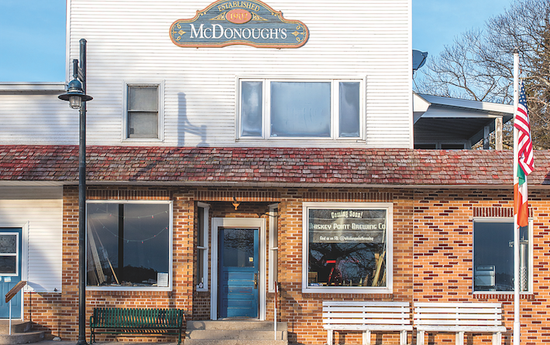 Welcome to Michigan's Most Remote Brewery
After years of planning and honing his beer-making skills, this spring, Patrick McGinnity plans to open Beaver Island&rsqu...
Read More >>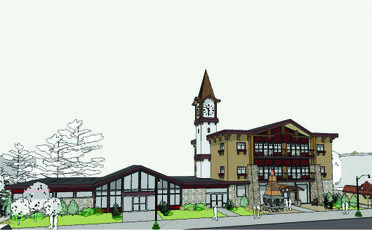 Gaylord: A boomtown Up North
Gaylord native Gary Scott had moved to Indiana, where he and some partners started a business to invest in distressed prop...
Read More >>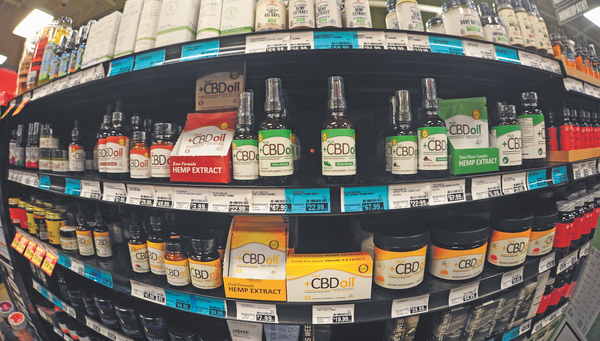 CBD Laws: Dazed and Confused
The sign outside of Family Video in Kalkaska lets drivers know the store has more than just movies. The sign reads: &...
Read More >>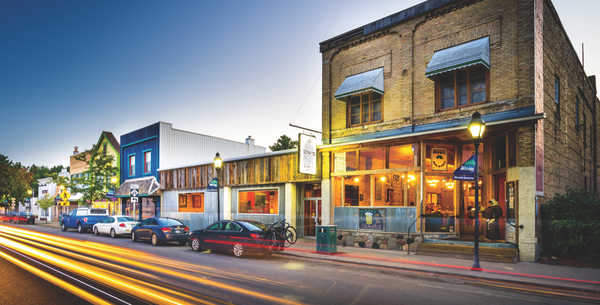 Small Up North Towns on the Rise
Spotlight on Bellaire (pictured)Seems Traverse City isn't the only place in the region making those "Best...
Read More >>
↑