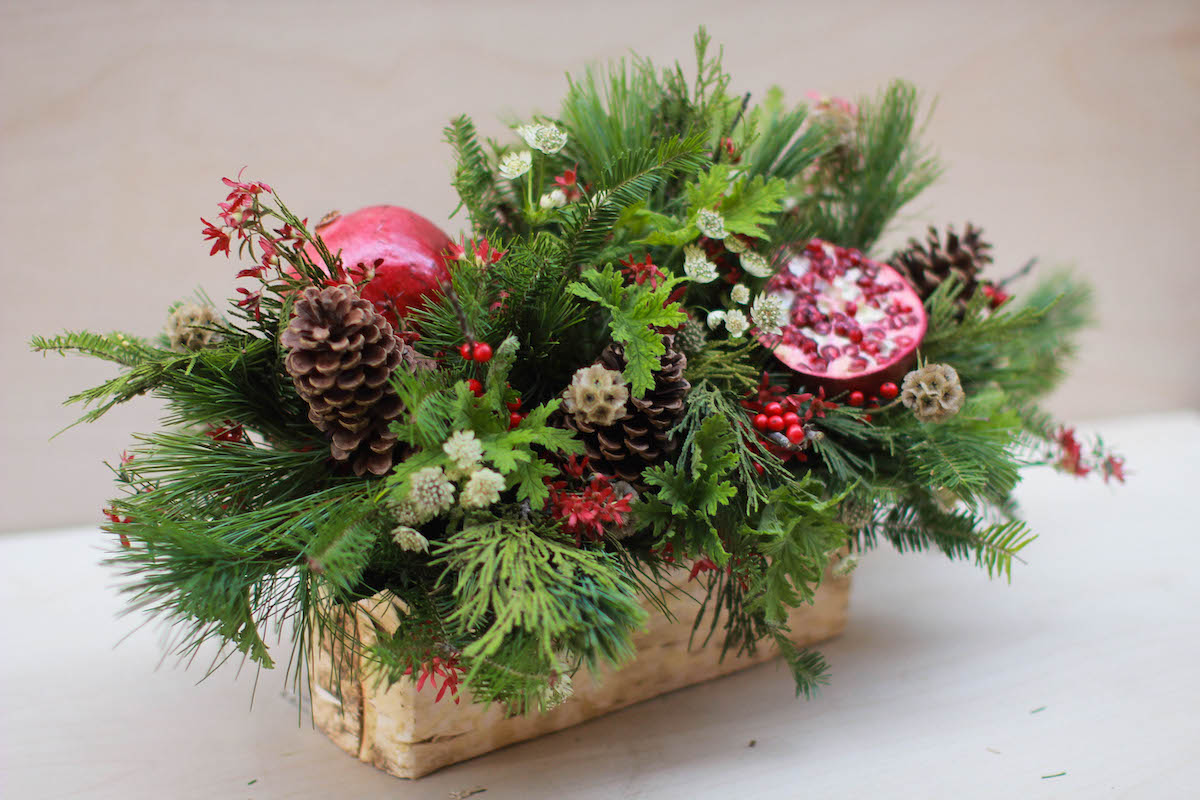 A Strong Sense of Craft
Holiday workshops and art markets for craft makers (and craft admirers)
Ahh, the holiday season, that magical time of year when we bust out our hot glue guns, knitting needles, special scissors, and fancy trimmings to decorate and create with joyous abandon. Sometimes we feel inclined to make gifts for friends and family, and other times we just want to get crafty. Read on to explore December workshops, as well as holiday art markets for those of us who desperately want to be Pinterest worthy but do better with credit cards than crafting.
MAKE
Deck the Halls! Holiday Décor Workshop
The Botanic Garden at Historic Barns Park | December 3, 1pm
The Botanic Garden is hosting a one-day workshop centered around creating the season's most popular décor items: a fragrant centerpiece to adorn your table or a holiday wreath to hang indoors or out. All skill levels are encouraged to participate, as you can make your item as elaborate or simple as you want. All necessary materials are provided, including evergreen boughs, twigs, birch, decorative accents, and ribbon. Participants are encouraged to bring items from home to incorporate, scissors they're comfortable with, and a box to carry their creation home. This workshop is taught by local artist Ann Machelski, who has more than three decades of floral design experience. Enrollment is $45 for Garden Members and $55 for non-members. Tickets are limited and available by going to eventbrite.com and searching "botanic garden."
Wreath-Making Workshop
Grand Traverse Conservation District | December 8, 5-7pm
Join the Grand Traverse Conservation District for their Wreath-Making Workshop at the Boardman River Nature Center. This experience is geared toward beginner and intermediate wreath-makers and utilizes sustainably harvested materials from annual trail maintenance done by the Grand Traverse Conservation District's conservation team. Each handmade wreath will be truly unique and a lovely addition to your door or window, made with indigenous and locally found flora. All materials are provided, including a wreath form, freshly gathered materials, ribbon, and tools, with instructions provided as well. The workshop is $30 per person at natureiscalling.org/events/wreath-making-workshop.
Holiday Centerpiece Workshop
Charlevoix Circle of Arts | December 10, 11am-1pm
Make plans to visit Charlevoix Circle of Arts and attend their Holiday Centerpiece Workshop, led by CristiEllen of Fresh Cut Design. This beginner workshop shares basic design principles and tools to help you create a modern floral arrangement while also learning about color theory. Participants will create a beautiful centerpiece using seasonal greenery and flowers to bring festive elegance to your home. You're encouraged to BYOC (bring your own container) to add a personal element to your arrangement, though containers will also be provided, along with all the necessary materials. Register for either ticket option: BYOC ($89 members/$99 non-members) or the all inclusive ticket with container included ($99 members/$110 non-members). charlevoixcircle.org/classes-workshops
SHOP
If you're less of a DIY person and more of a support-local-artisans person, these holiday markets around northern Michigan offer great gifts for friends and family.
Glen Arbor Artisan Marketplace: November 26, 10am-4 pm
The Saturday after Thanksgiving, be sure to visit the Glen Arbor Holiday Marketplace at the town hall, featuring the work and creativity of 24 unique vendors. It's the perfect opportunity to start your holiday shopping or to finish it up!
Holly Berry Art Fair: November 26, 9 am-3 pm
Held at the Frankfort High School, the 28th Annual Holly Berry Arts & Crafts Fair features the craftsmanship and artistry of local and regional artists and makers. There is a $2 per person entrance fee for this event.
Northport Holiday Arts & Crafts Market: November 26
The village of Northport is ready to celebrate at the Village Harts Building and Willowbrook Mill, where shoppers can explore the two locations for the Holiday Arts & Crafts Market. Find everything from pottery to fresh wreaths to herbal soaps, plus "special" cocoa for the grown-ups from the Willowbrook bar.
Crooked Tree Arts Center's Merry Marketplace Holiday Fair: December 2 & 3
This two-day shopping experience in Traverse City also includes workshops and artist demonstrations. Peruse works from 20 different artists and artisans, plus take advantage of opportunities to make your own ornaments, décor, and gifts. Visit crookedtree.org for a list of participating artists, workshop options, and holiday fair times.
Boyne City Holiday Hobby Craft Show: December 3, 9am-3pm
An annual one-day experience, the Boyne City Booster Foundation's Holiday Hobby Craft Show is celebrating its 43rd year this holiday season. This showcase takes place at Boyne City High School.
Christmas in Kalkaska Holiday Craft Show: December 3, 10am–4pm
A celebration to welcome the fun holiday season to the community, Christmas in Kalkaska hosts its annual Holiday Craft Show at the Kalkaska Middle School the weekend after Thanksgiving. Favorite vendors from years past will be returning, with new artisans joining in the fun too!
Deck the Halls at Grand Traverse Mall: December 10 & 11
Get ready for the Holiday Craft Show of artisans, artists, and vendors during the Grand Traverse Mall's Deck the Halls expo event. Whatever you don't find at the show can surely be procured at a nearby store.
Photo courtesy of Charlevoix Circle of Arts: Example of the type of centerpiece participants will be able to make during CristiEllen's workshop at Charlevoix Circle of Arts.
Trending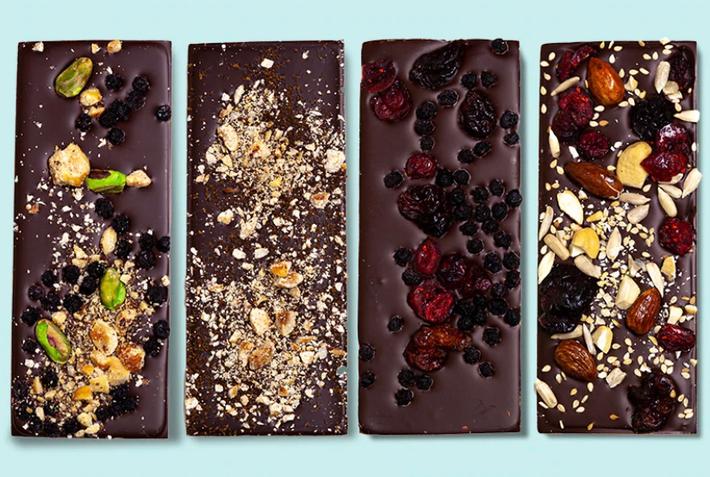 Curated Chocolate Pairings
Valentine's Day is approaching, and that has us thinking about our very favorite food: chocolate. We like it in drin...
Read More >>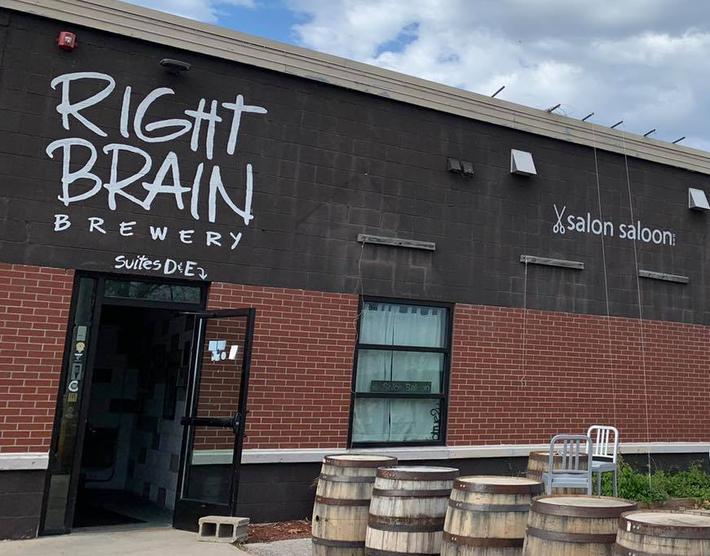 15 Years of Right Brain Beers
It's been 15 years since Right Brain Brewery of Traverse City opened their doors to bring you creative, sometimes za...
Read More >>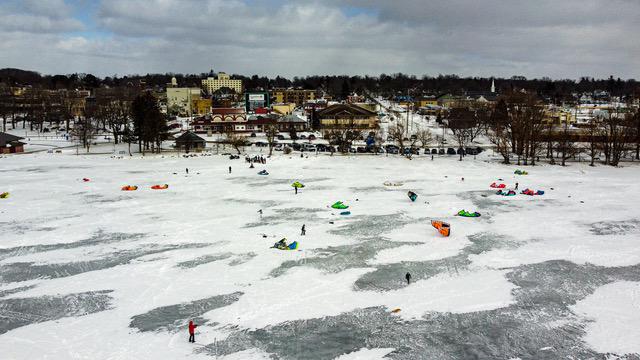 Flying Through the Snow
Leave the daily grind and head to a winter wonderland at the Midwest Snowkite Jam at Lake Cadillac Resort. Friday, Feb. 3,...
Read More >>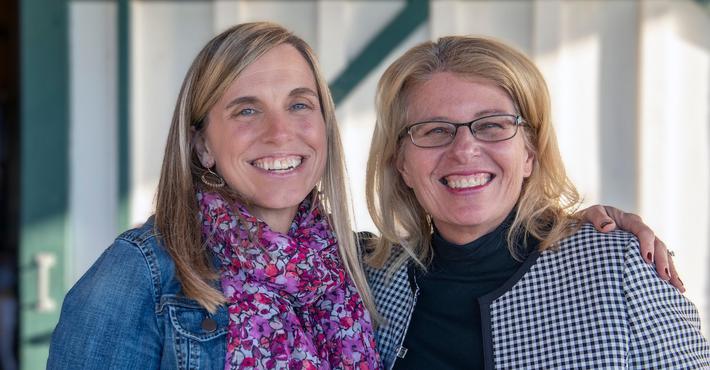 Wing Women: Beside Every Great Woman Is Another Great Woman
Friends. Mentors. Colleagues. Sisters, moms, and cousins. No woman is an island, and this week we're celebrating the...
Read More >>