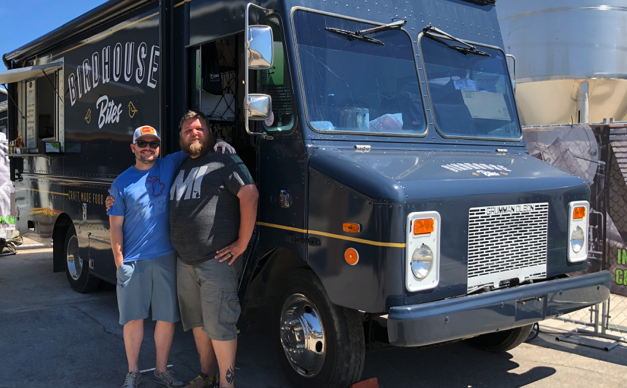 Two Guys and their Food Trucks
Birdhouse Bites Expanding Fast
Entrepreneurs Ben Crow and Syker Nelles have been friends since junior high school, when a chance accident turned the pair of classmates into lifelong pals.

"Ben broke his leg at football practice, and I was the one who volunteered to get out of class early to push his wheelchair while he healed," Nelles said. "We've been friends ever since."

When Nelles got his first job, at Taco Bell, at age 14, he talked Crow into working there too. As adults, they came together professionally again; Nelles, a graphic designer, did website and design work for Crow's business, Green Bird Cellars and Organic Farm, in Northport. So when the pivotal phone call arrived in 2016, Nelles wasn't really surprised.

"Ben just called me up one day, and said, 'Hey, I'm thinking about buying a food truck — you in?'" Nelles said.
Nelles was in Grand Rapids attending art and business school. Crow was working as a manager at a local market in northern Michigan.

"I've been in the food and beverage industry for 25 years," Crow said, "including a stint as a sous chef at a Japanese fishing lodge in Alaska. But I always wanted to have a food truck."
With that call, Nelles decided fairly quickly that he was on board. He had just gone through a divorce and, as he put it, "didn't really have anything to lose."

"I was going through a big life change at the time, so I figured if I failed, well, it was a good enough time for something to fail," Nelles said.
BLANK CANVAS
Two days later, their plan was underway. They checked out a trailer, but deemed it unsuitable, then Crow found a truck in Charlevoix at a reasonable price.

"I handed Ben $10,000 in cash, he hand-signed a note for it at my house, and he went and bought the truck," said Nelles.

Crow brought the truck back to Green Bird Cellars, where he stored it in a barn as he worked through that winter and spring to transform it into something suitable for cooking and serving food, commisserating with Nelles by phone nearly every day. The truck had already been stripped down to plain metal on the inside; Crow installed walls, new wiring, plumbing, and new equipment — coolers, hot wells, and refrigerators, etc.
Meanwhile, Nelles was designing the truck's logo and social media accounts to make sure they started with a solid digital presence. They named the business Birdhouse Bites, a nod toward Crow's last name, a theme he often used in branding his business efforts.
"We started taking the truck out in June of 2017," Nelles said. "By the end of our first summer season, I'd made back my initial $10,000 investment, and I thought, Hey, this is going to work."

UPS AND DOWNS
That first truck found its calling by parking at The Mitten Brewing Co. in Northport and serving up Poutine (French fries slathered in cheese curds and homemade beef gravy). By the end of the year, Short's Brewery asked Birdhouse Bites to serve in Bellaire.

Which meant they needed two trucks.

About the same time, Mitten Brewing Co.'s crowd was asking for more. So they expanded the Mitten Brewing Co. truck's menu to include Chicago hot dogs and chimichurri sauce-marinated beef sliders with beer cheese and mustard, and then started shopping around for another vehicle.

"We found our next truck in Macon, Georgia," Nelles said. "We drove down to get it, making a couple of stops along the way. One of those stops was at Edley's Bar-B-Que in Nashville. We were so inspired that for a while after we got back, we even added a similar Southern hot (spicy) chicken sandwich to our menu."

With the truck acquired, they drove back to Michigan, on a route full of ups and downs.

"We did great driving through the mountains, then we got near Grand Rapids, stopped for gas, and found out the truck had a major fuel line leak, so we were stuck there," said Nelles.

"We finally got moving again a couple of days later, and on the way Up North, my girlfriend called and told us there was a guy who wanted us to be the full-time food truck at a local business complex with loft apartments."

This, of course, meant that three trucks were now needed.

TROUBLESOME THIRD
The pair found the third Birdhouse Bites truck in Wisconsin. Conveniently, Crow was able to pick it up on his way back from vacation in that same state, even after a run-in with the law (well … kind of.)

"Ben went to a bank in Wisconsin early in the morning to take out the money to buy the truck," Nelles said. "But he didn't know that that particular bank had just been robbed the week before. So when the tellers saw him sitting in the parking lot waiting for the bank to open, they got all nervous and thought he was going to rob them, so they called the police."

Nelles, waiting to hear how everything went, figured it would be an easy transaction. Until his phone brought him another surprise.

"The next thing I got was a text message from Ben, and the only thing it said was 'Made it to bank. Cops showed up,'" Nelles said. "I had to wait and wait to find out what had actually happened!"

The misunderstanding was cleared up, the newest Birdhouse Bites truck made it back to Michigan with Crow at the wheel, and they launched it in May 2018.

REFINED EATS
Currently, Birdhouse Bites is running all three trucks.

The 'original' truck is still in Northport at The Mitten Brewing Co., still serving up that poutine, plus decadent Chicago hot dogs and hearty chimichurri-marinated beef sliders with beer cheese and beer mustard.

The second truck hangs out at Short's Pull Barn in Bellaire, where patrons can enjoy gourmet craft tacos and specialty nachos.

And the third is the "roaming" truck, carrying more gourmet craft tacos to events and festivals across northern Michigan (it spends much of its 'regular' time in Traverse City.)

"We're still refining our overall menu," Nelles explained. "Ultimately, we want Birdhouse Bites to focus on small bites, things you can sit and share and enjoy with friends and family. But because we've been asked to be at these specific locations, so far we've been catering our menu for … each place."

THIN THE HERD, EXPAND THE BIZ
To better serve their longstanding clients and grow their individual reputation, Crow and Nelles are considering paring down their flock and growing another side of their business.

"I think we're going to sell the first truck," said Nelles. "We're really figuring out that three is too many. So our future plan is to have one dedicated truck, at a brewery, with its own special menu, and the second as a roaming food truck."
"Plus," adds Crow, "now that we've had so much experience building out trucks, and we have so many resources as far as where to get truck-friendly food service equipment, we're also really open to building custom food trucks for other people, to help get them started in the food truck industry."

A food truck festival is also in the works; Birdhouse Bites is going to be meeting with local city officials to see what kind of event they can put together next year that would feature a host of food trucks all in one location.

"But mostly, our goal is just to keep serving good food, and to have a good time doing so," Nelles said.
For more information on Birdhouse Bites and locations, visit birdhousebites.com
Trending
Goliath Brewing Co.'s Scorpius Morchella
There's not a lot we don't like about Iowa's Topping Goliath Brewing Co. Purposely founded in th...
Read More >>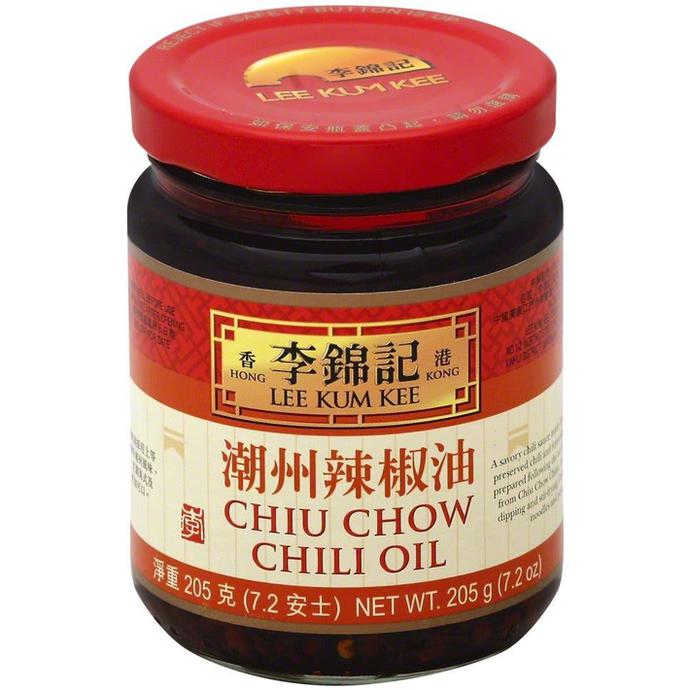 Chefs' Secret Weapons
My own "secret weapon" is a birthday gift I received from my husband some time ago (after several hints had be...
Read More >>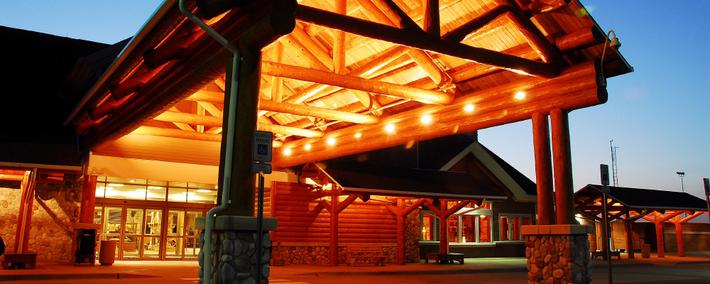 Where to Eat this Spring
Please be seated for these abbreviated versions of the restaurant profiles we've featured since our last Restaurant ...
Read More >>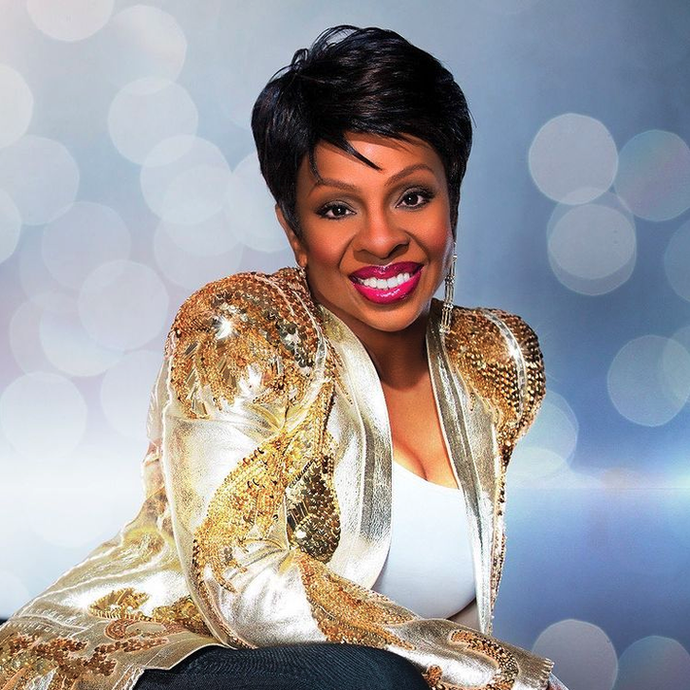 Live and In-Person Performances at GLCFA are Back — and Big
In the good old summertime, people used to gather, enjoy one another's company, and do things. One of the things the...
Read More >>
↑