A Woman, her Horse, and a Dream
Petoskey native with minimal horse-race experience is training for the toughest horse race in the world.
By Al Parker | April 18, 2020
Aleta Daniels is prepping for what she calls a "soul-shaking" adventure.

The former Petoskey resident is training for the Ride the Wild Coast endurance horse race in South Africa, a 370-kilometer (230 miles) trek across some of the most rugged territory in the world.

Long-distance horse racing is growing internationally, and the RTWC, launched 2016, is said to be the world's toughest. That's exactly as its founders intended. Blending the spirit of the frontiersman (and frontierswomen) and the modern horseback adventurer, the race is a test of horsemanship, survival, stamina, and navigational skills across an iconic wilderness.
BUT ARE YOU EXPERIENCED?
But Daniels has no experience at all in this type of competition. It's sort of the equivalent of a weekend golfer deciding to head to Georgia and play in that little ol' Masters Tournament they play every year.
She applied and was accepted into the prestigious race — it only accepts a maximum of 20 riders from across the world — because of her long background with horses.

"I've never been a big competitor, but I've always had horses in my life," said the 34-year-old. "A friend encouraged me to sign up."

Daniels, who now lives in Virginia, serves as executive director for a nonprofit organization, Keep Prince William County Beautiful. In her off-hours, you can find her riding over the Virginia countryside with her training partner, Tara, a 13-year-old bay standardbred horse that she rescued from a kill pen.

"Throughout my life, I've sought adventure but always carried a nugget of fear in my stomach," she wrote in the Go Fund Me listing she launched to help fund her adventure.

"I've convinced myself not to attempt those adventures that call to me on a soul level because of the parade of what-ifs that made their way through my mind at every turn. I'm finally making my stand against those what-ifs and saying yes to the thrilling adventure that makes my bones shiver delightfully."
INSPIRATION FOR ALL OF US
The race goes beyond Daniels' personal goals; she said she vows to use the adventure as a foundation for reaching out to her community, especially areas considered "underprivileged," and encourage them to dream bigger and be their own motivators to reach new goals.

"In short, I pledge to use this race for the greater good of my community," she said. "To be perfectly clear, I have never competed in anything of this caliber, with horses, or of my own power. I'm not a competitive rider, but you bet your butt I'll be upping my riding game immensely this year."

Entry fee into the race is $7,200, which will cover the basic necessities to race: a GPS tracking device, service of emergency medical teams, veterinary care for the horses, food during the race, use of four horses per rider, and other provisions among them. Daniels estimates that airfare to South Africa and other gear she'll need will bump the total cost to about $10,000.

"This will be hard, the hardest thing I've done to date," she said. "I'm not pursuing this adventure simply for the sake of having done it ... I'm using it as a platform for honest sharing of what it takes to participate in an event of this caliber."

She's been training, working in the gym, doing yoga, cardio, running, aqua fitness, and spending hour after hour in the saddle, since last October to take part in the grueling race, set for Oct. 17–25, early spring in South Africa.
AND THEY'RE OFF
RTWC begins with a mandatory three-day training camp where riders go over rules and get acquainted with the horses that are provided by the race organizers. The actual racing starts at 8am Oct.20; with a five-day window for completion.

Riders will begin the challenging race in Port Edward, coping with rough terrain of rocky paths, cliffs, beaches, rivers, and wild vegetation. Over four or five days of riding (and sometimes walking their mounts), the racers will encounter hard-packed sands on windswept beaches, coastal hills slashed by ravines, tight forested trails, and soft sand — especially risky terrain because it can trigger tendon injuries.

To complete the race, riders and horses will have keep a steady pace, averaging 50–65 miles per day, all the while dealing with fatigue and nature's elements. They'll be looking for the quickest, safest route, not knowing what obstacles are ahead.

Riders will travel through 12 stages during the race. At each stage, the horses are thoroughly checked by race officials and riders are heavily penalized if the mounts are overworked. Three types of horses are used in the event — Arabians, for speed; Arabians cross-bred with Boerperde (a robust horse from South Africa that's known to be trustworthy, hardy, and ambitious, and much like the old Boer horses that are now extinct.), for hardiness and temperament; and pure Boerperde, suited to the rough conditions of the Wild Coast.

THE COMPETITORS
Racers come from across the globe, including Hungary, Australia, Switzerland, United Arab Emirates, France, Ireland, and the U.S. Last year's race featured 14 riders — seven men and seven women. Australian Emma Manthorpe won.

"We congratulate Emma, as well as all the participants, and recognize their grit, tenacity and exceptional horsemanship," said race organizer and co-founder Barry Armitage of Rockethorse Racing in a prepared statement. "The race is always grueling, despite the fact that the Wild Coast is a paradise of a location."
Several of last year's riders are expected back, according to Daniels. So will that experience will give them a big edge?

"Absolutely," said Daniels. "They know what to prepare for. I have no idea."

The race also has a social conscience component, with a portion of its revenues going to the Southern Lodestar Foundation (SLF), a South African agency that funds projects focusing on health, nutrition, physical activity, and nutritional education.

"Honestly, I've had horses for a very long time, but I've never clicked with a sport before," said Daniels. "Now I've found mine."

Daniels is hopeful that by October the Coronavirus travel restrictions will be lifted, and the race won't be canceled.

"If that happens, I'll be devastated," she said, then joked. "After all, it's the best kind of social distancing you can do.

What is The Wild Coast?
The legendary Wild Coast region is a section of coast of South Africa's Eastern Cape. The traditional home of the Xhosa people — a Bantu-speaking ethnic group — and the birthplace of Nelson Mandela, the region is cut by countless rivers, massive cliffs and rocky crags, vast grasslands, mountain foothills, bushland, and thickets.


Trending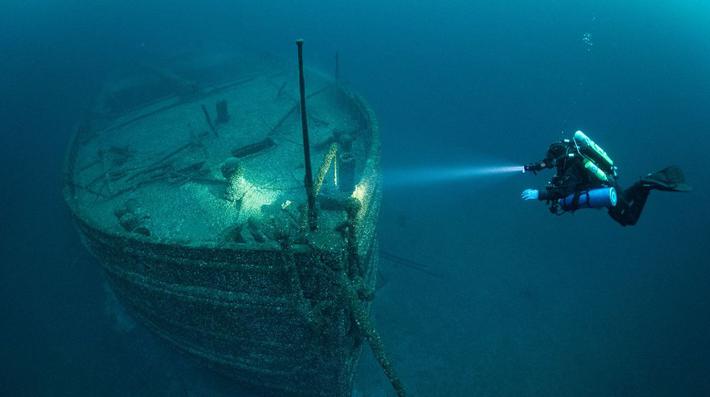 Up North Aquaman Explores Great Lakes Shipwrecks
Chris Roxburgh is northern Michigan's Aquaman. While you might not immediately recognize his name, you've pro...
Read More >>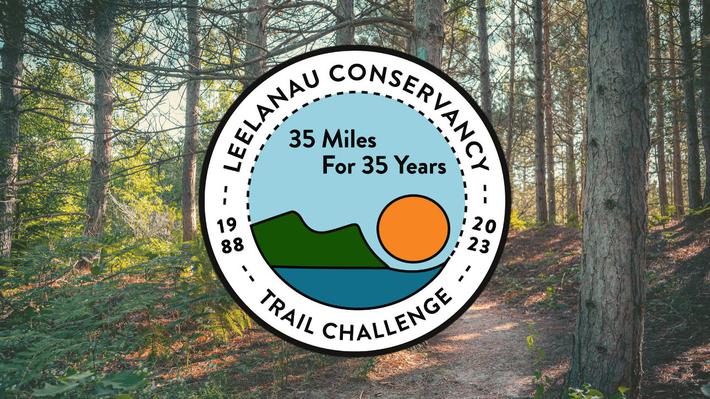 Anniversaries Celebrated in the Great Outdoors
The Leelanau Conservancy turns 35 this year, and in those three-plus decades, they've preserved over 16,000 acres an...
Read More >>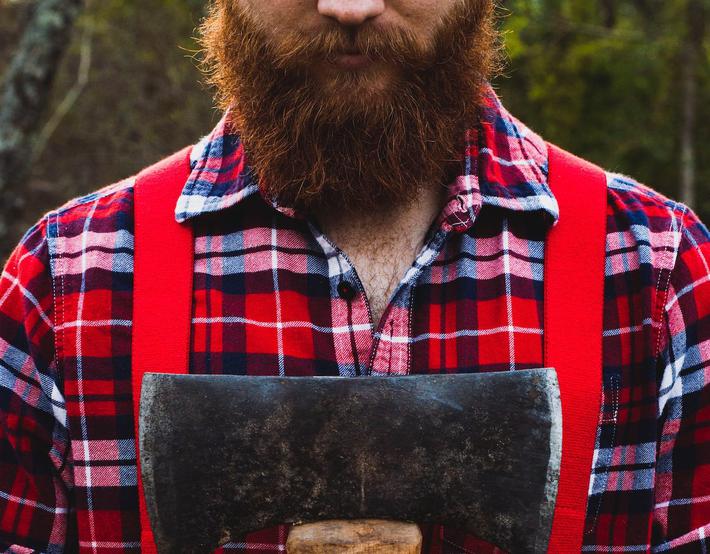 A Flannel Affair
Bust out the flannel one more time before spring is here to stay for the Wexford County Historical Society's Lumberj...
Read More >>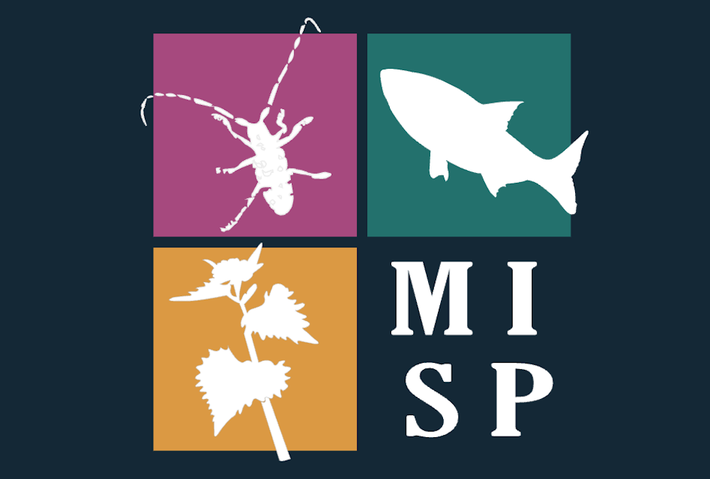 Watch Out for Invaders
Spring is here—cue the trumpets! But while we're thrilled about the return of warmer days, we're not so ...
Read More >>