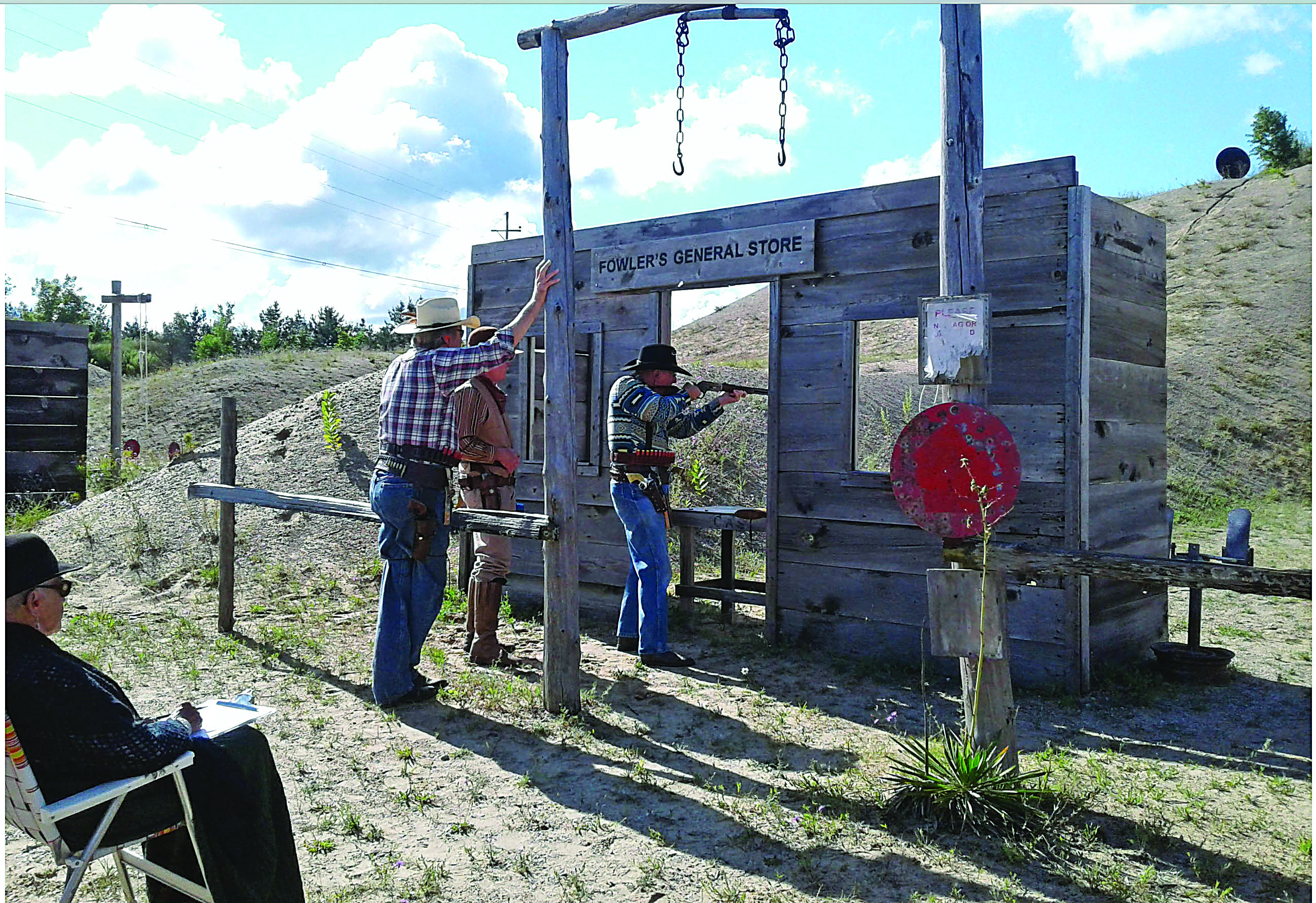 Above Snakes and Barkin' Iron
Cowboy Action Shooting is alive and well in Antrim County.
Thummper John wipes the dust from his face with his red bandana, takes careful aim down the barrel of his lever-action Winchester '73, and squeezes the trigger.

Boom. Bang!

The bullet from "The Gun that Won the West" (according to Winchester marketing, anyway) slams into the steel target with an audible clang, like an old school bell ringing clear. Thummper John — in real life, Mancelona dentist John Thumm — has shot straight and true.

Thumm is an avid participant in the fastest growing outdoor shooting sport in the country — Cowboy Action Shooting — which is alive and well in northern Michigan.

CAS, practiced by members of the Chain of Lakes Sportsman's Club in Antrim County, not only tests the accuracy of the shooters but also brings back the historic days of the Old West in a celebration of the cowboy lifestyle.

"It's a lot of fun," said Thumm, who got into the sport at the urging of a patient in 2003. "We're the ones who grew up watching cowboys and Westerns as kids. We're sort of acting out our youthful fantasies. I really like shooting the lever-action rifle and my double-barrel shotgun."

Thumm's group is dubbed "The Bad Water Longhorns," whose name is derived from the fact that the groundwater on the site is polluted, and longhorn cattle are raised on a neighboring farm.

Whether your favorite cowboy was Wild Bill Hickok, Hopalong Cassidy, or Roy Rogers, the club welcomes anyone interested in CAS to come and watch the matches that are held on the first Saturday of June, July, August and October. Shooting is $15 for adults and free for youngsters under 15. The matches start at 10 a.m.

Other similar competitions take place on Saturdays in Central Lake, Sault St. Marie, and Hillman.

"We have 20 to 25 involved in Cowboy Action Shooting," said Dan Bennett, chairperson of the Chain of Lakes Sportsman's Club, which started eight years ago and operates a shooting facility on 80 acres of an abandoned gravel pit on Peterson Road, about three miles west of Mancelona off of M-88.

"We have 245 active members, and there have been 580 registered members since we started," said Bennett, a retired Bellaire educator. In addition to teaching history, psychology, government, and social studies, Bennett served as a school counselor and track coach. "We have members who come up from downstate to shoot. And also some who come from Canada."

The club's shooting range features skeet and trap fields, a rifle range with five distances ranging from 25 to 200 yards, eight pistol bays, and an archery area. Members are considering adding a 700-yard rifle range on the site.

And there's a mock-up cowboy town complete with a "Boot Hill," jail, hotel, and other well-worn buildings. It all adds to the old west vibe that Cowboy Action Shooting fans savor.

READY, AIM, FIRE!
Firearms used in CAS are limited to originals or replicas of those produced before 1899.

Handguns are limited to single-action revolvers, while rifles can be either lever action or slide action but must have exposed hammers and be in "pistol" calibers. Shotguns can be either double-barrel or slide action of those made before 1899. They cannot be larger than 10 gauge or have barrels shorter than 18 inches. Ammunition is limited to lead bullets at very moderate velocities. Shotguns are limited to "low brass" led shot loads of #4 birdshot or smaller.
In addition to his Winchester '73 and double barrel "coach gun" (so named because it was favored by stagecoach drivers) Thumm carries two Ruger Vaquero single action revolvers in his holsters.

Some clubs across the country have special rules for side matches using buffalo rifles, pocket pistols, and derringers.

The rules also call for members to adopt a "handle," or cowboy nickname, and to wear period clothing. Some clubs are stricter than others on these guidelines.

Some of Thummper John's fellow club members include Bulldog Jim, who is married to Buckeye Juice. Trusty Rusty was a member before he passed away. Others still active are T.N. Tina, Rancher Ray, Mohawk Scout, Mercantile Annie, Senora Vaquera, PK Brimstone, and Deputy Don.
While fancy western duds are favored by many, members wearing just jeans, boots, and a cowboy hat are not snubbed, ever; new shooters are warmly welcomed, whether they show up in "proper" attire or not.
HISTORY
Cowboy Action Shooting was created in 1981 in California by Harper Creigh, who had spent a rainy Saturday afternoon watching old TV Westerns when he had a brainstorm. An avid shooter, he called a couple of buddies and suggested using Western- style guns in their next shooting match.

Initially the rules were pretty lax, but before long a code began taking shape, and a new shooting sport evolved. In 1982 the first national competition – End of Trail – was launched with 65 registered shooters. Five years later, the Single Action Shooting Society (SASS) was created to promote and preserve the sport of Cowboy Action Shooting.

End of Trail regularly hosts more than 1,600 competitors and conventioneers. About 25,000 spectators and participants attend each June.

SASS now boasts more than 97,000 members in all 50 states and 18 foreign countries. Headquartered in Edgewood, New Mexico, the group endorses regional matches conducted by its more than 700 SASS affiliated clubs. SASS operates Founders Ranch, a rustic 480-acre spread 20 miles east of Albuquerque, which features a 20-bay shooting range, an equestrian center, its own paved road system, camping pads for 600 recreational vehicles, parking for 4,000 cars and a functional Western Town .

The SASS website receives an average of 1.5 million visits each month. Its monthly magazine, The Cowboy Chronicle, prints 30,000 copies and is supported by advertising from more than 150 advertisers.

TRY YOUR HAND
The Chain of Lakes Sportsman Club will host workshops for beginning trap and skeet shooters on June 1 (youths) and June 2 (adults). Long-time shooting coach Matt Gay will instruct. For more info, visit www.colscweb.org.

Slang Yer Name, Cowpoke!
One of the fun aspects of Cowboy Action Shooting is that members get to assume the char­ac­ter of an Old West per­son­al­ity and choose an alias. Each name, which are registered, must be unique. Here are a few on the registration list:

Alotta Lead
Crankie Frankie
Dag Nabit
Fast E. Nuff
Granny Oakley
Grizz Kisser
Hafta B. Fast
Jackalope Jack
Legally Loaded
Mister Completely
Olden Fast
Sprayin' Lead Ned
Trigger Happy Pappy
Yippie Ki Yeah
Yusta B. Fast
Trending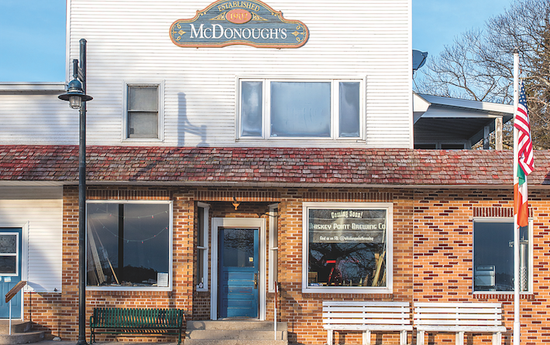 Welcome to Michigan's Most Remote Brewery
After years of planning and honing his beer-making skills, this spring, Patrick McGinnity plans to open Beaver Island&rsqu...
Read More >>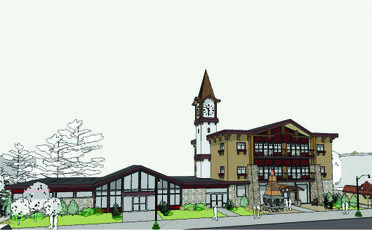 Gaylord: A boomtown Up North
Gaylord native Gary Scott had moved to Indiana, where he and some partners started a business to invest in distressed prop...
Read More >>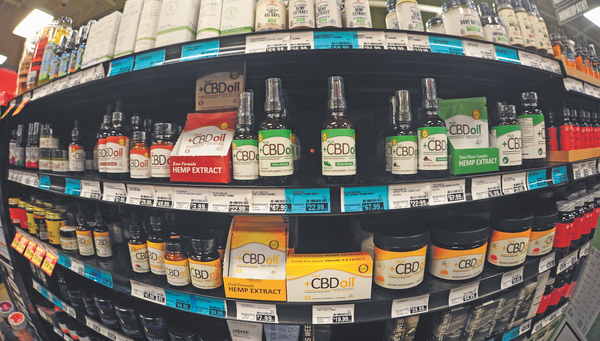 CBD Laws: Dazed and Confused
The sign outside of Family Video in Kalkaska lets drivers know the store has more than just movies. The sign reads: &...
Read More >>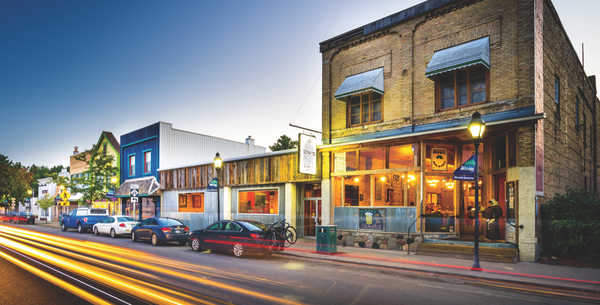 Small Up North Towns on the Rise
Spotlight on Bellaire (pictured)Seems Traverse City isn't the only place in the region making those "Best...
Read More >>
↑