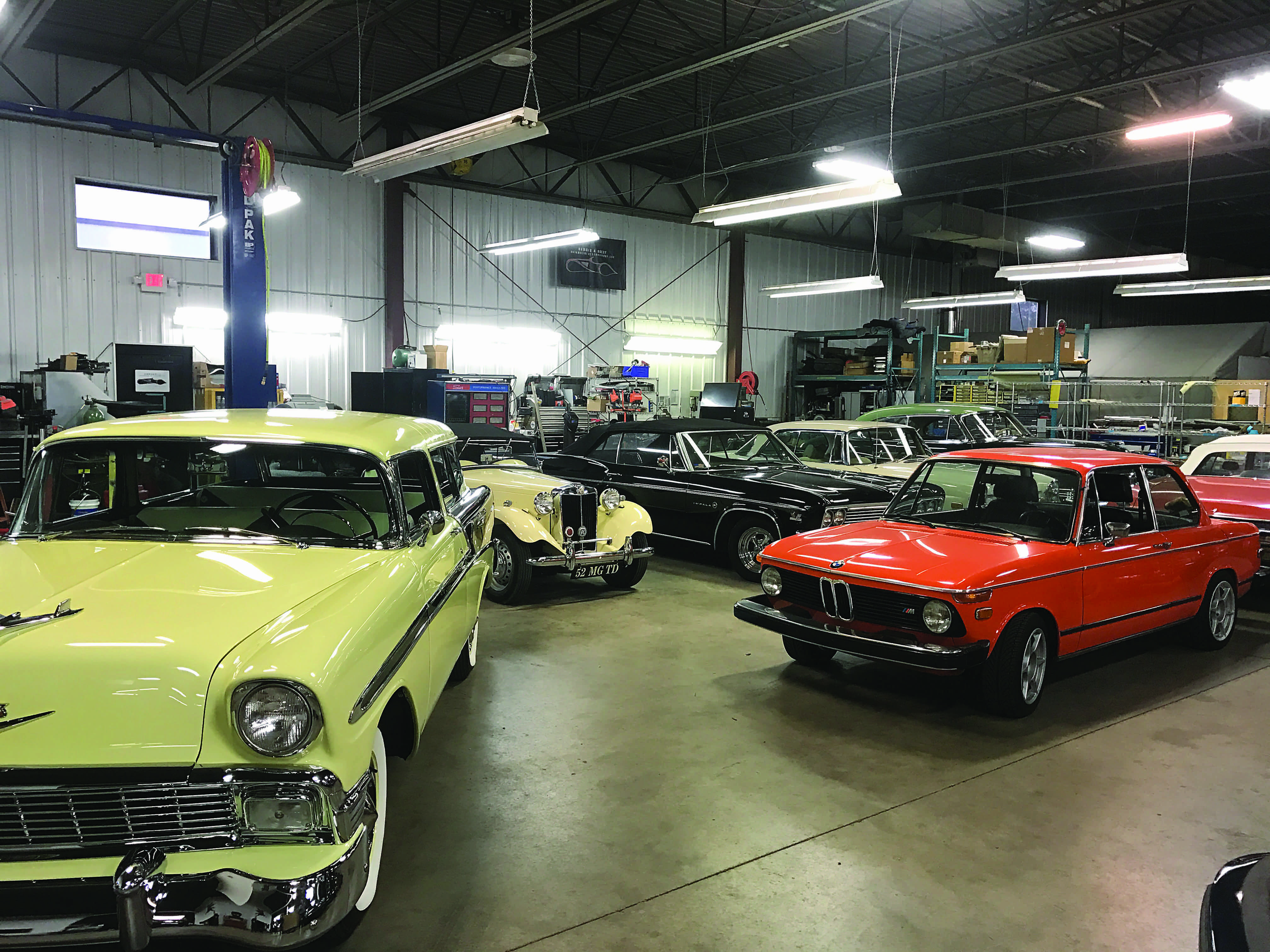 Adam Hammer's Restoration Dreams
Legos, Hot Wheels and Matchbox cars weren't merely toys for a youthful Adam Hammer. As a kid, playing with miniature cars was his favorite pastime; by the age of 15, he'd taken things full-scale by buying his first vehicle, a 1994 Ford Ranger. By turn, the Ranger itself was more than just a truck.
"At 15 years old, I purposefully bought a stick shift so I'd be forced to learn how to drive one," Hammer said with a laugh.
He also considered it a chance to start learning a trade that he'd wanted to be part of for as long as he could remember.
"My dad raced cars for a while," Hammer said, "and when we lived out in New Jersey, he'd always take us across to Manhattan to the New York Auto Show so we could go and see the new models. I've just always, always been interested in cars."
After high school, Hammer attended McPherson College in Kansas specifically for its four-year program in auto restoration. In the summers, when many of his fellow students were taking time off, he never strayed far from the cars, taking a summer internship in California with a Duesenberg expert, and spending the next two summers back in New Jersey interning for Rolls Royce and Packard experts. "That was the biggest value of school, really," he said. "Meeting people, networking and finding out what the collector car industry had to offer."
Hammer departed McPherson with a degree, and more; he met his wife, Tabetha, through that same program. "She had her own interests in vehicles," he said. "She'd started restoring old tractors in her teens."
When his wife got a new job, having been recruited by Hagerty in Traverse City, the Hammers moved to Michigan, and Hammer spent six months doing odd jobs around the region, mostly working for body shops.
"During that time, I saw a real need for high-quality auto restoration," he said. "The question had always been, 'Can I really have a full-time job doing this?', and the answer was very much yes — you can have a long, full-time career restoring cars."
Once Hammer had the lay of the land in Traverse City, he set up his own auto restoration shop, renting space from MFD Classic Motors, a local specialty vehicle storage company. His business name came from a set of tools used for shaping sheet metal. "I'd actually thought of the name back when I was in college," Hammer said, "and since now both my wife and I have an interest in vehicle restoration, it seemed fitting."
When Hammer launched Hammer and Dolly Auto Restorations five years ago, it was on a shoestring. But while he may have lacked finances and equipment, he had confidence in his own abilities.
"I had my tool box, with the tools I'd purchased from college. I had a bench, a handful of machines my dad had given me from his own auto shop — a drill press, a sandblaster and a solvent tank — and I had about $5,000. That was it," he said.
Hammer and Dolly grew slowly, from job to job, with Hammer continually reinvesting the money he was earning, only taking enough to pay the bills and upgrading his shop and equipment with the rest. He worked by himself for the first full year.
"I didn't necessarily know for sure the business would work up here in Traverse," he said, "but in my six months of freelance work here, I'd seen a lot of project cars, and body shops are equipped differently than a restoration shop. So I could see how my processes and my education would differentiate my restoration shop from a typical automotive body shop."
Since he began the business, Hammer's seen hundreds of cars roll through his shop, most being minor to middling projects, and a couple dozen being major restorations. His favorite cars to work on are vehicles of the late '20s to early '40s.
"Because while the cars were extremely drivable and comfortable during that time, they all had idiosyncrasies that made each unique to its manufacturer," he explained. "For instance, late '20s Lincolns had an air compressor built off of the side of the transmission so you could air up your tires right from your own car. I'm fascinated by details like that."
He also cites the '20s and '30s, especially, as the real evolution of vehicles, when engineers were starting to put extra effort into constantly improving the cars' characteristics and special features.
"Back then, multiple cylinder engines like V8s and V12s, engines that we're impressed by today when we see them in supercars, were just normal in production vehicles," Hammer said. "I have an engineering and mechanical mind, so I really like to see how things like that came about, and how they work."
The current floor of the Hammer and Dolly shop looks like a who's who of collector cars: a 1940 Packard, a '47 Hudson, a mid-'50s Jag XK120, a 1950 Cadillac, a '66 Mustang, and an old Model T.
"We've got a little of everything, and every car is different," Hammer said. The average length of time a car spends in the shop can be from a week for small repairs, to several years, depending on the size and complexity of the job.
Hammer and Dolly just wrapped up its first complete restoration, a 1956 Chevrolet Nomad two-door wagon that had been built in Kansas City and then left to age in Denver; its owner had built a protective garage right around the car when it could no longer be driven. The Nomad sat for years until Hammer's client bought it.
"The Nomad had no engine or drive train — it was basically a rolling body and interior," Hammer said. "We had to source all of the parts for the car and completely rebuild it. It took four years, which is a very lengthy timeline, but we worked on every single component of that car. Now it's just like it was when it rolled off the line, complete with its original colors of Crocus Yellow and Onyx Black paint."
Another vehicle that's caught Hammer's particular interest is the '47 Hudson, back at Hammer and Dolly for its second round of work; Hammer relayed the Hudson's history with enthusiasm.
"I really enjoy this car — it isn't incredibly significant or worth a lot of money, but it's just so interesting," he said. "It's basically built of leftover parts from before World War II, so it has a lot of pre-war styling cues even though it wasn't out until 1947."
"What happened is that the company was making production bodies and engines for the '42 Hudson, but because metals were at a low availability when the war hit, they had to stop producing cars and go to work for the war department. Then once the war was over, they still had all the pieces they'd made in 1942, so they said, well, let's make this car. They were essentially making '42 Hudsons in 1947, so that was the '47 Hudson — and then their next new model car didn't come out until 1949. You might recognize the '49 Hudson from the cartoon movie "Cars," as that's what the car character of Doc Hudson was in the film," he said.
With each car having its own unique history, design, schematic, parts and quirks, the challenges are endless when it comes to restoration, whether the job is as small as a paint touch-up, or as extensive as that '56 Nomad.
"The toughest thing is probably the fact that sometimes parts just aren't available," Hammer said. "So when you can't buy them, you have to make them — but a lot of times, the people who were experts at making these parts are retired or no longer around. So you're constantly trying to research and figure out the best solution for both time and money considerations."
These days, Hammer has more than just himself to rely upon to work through those challenges, and to realize his clients' automotive dreams. In addition to the support of his wife, he also has a full complement of employees, six full-timers soon to be seven. The biggest thing he sees in Hammer and Dolly's future is more growth.
"My passion for cars has only grown since I fixed up that Ford Ranger for the first time," Hammer said. "Now, I'd love to see us become one of the foremost recognized restoration shops in the country. I'd like to have our cars competing on the shores of Pebble Beach (the Concours d'Elegance collector car show in Monterey, Calif.) — that's the highest level of classic car restoration showing. That would be the point at which I could say I've arrived. And that's how good I want our restorations to be. It's not even that I want Hammer and Dolly to grow in size, necessarily — but I want us to always grow in quality."

Hammer and Dolly Auto Restorations is located at 1701 Park Drive in Traverse City. For more information, visit hammeranddolly.com or call 231-947-3850.
Kristi Kates is a contributing editor and freelance writer.
Trending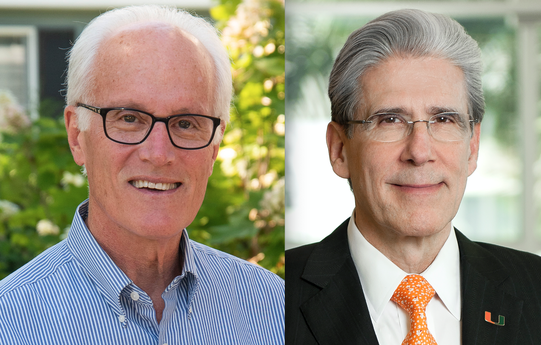 Listen In: Two Global Health Experts — one in TC — to Talk Pandemic
This week, the Traverse City International Affairs Forum at Northwestern Michigan College opens its 27th season ...
Read More >>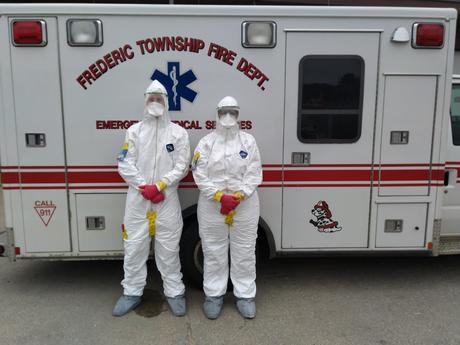 What First Robotics Teams Did on Their Summer Break
When the coronavirus pandemic first hit, masks, face shields, and other personal protection equipment, aka PPE, were hard ...
Read More >>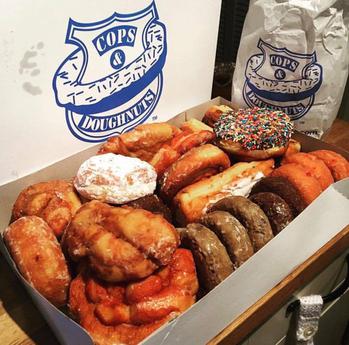 Gaylord's Cops & Doughnuts
There's a cop shop in Gaylord where the phrase "D.W.I." has nothing to do with adult beverages or erratic driv...
Read More >>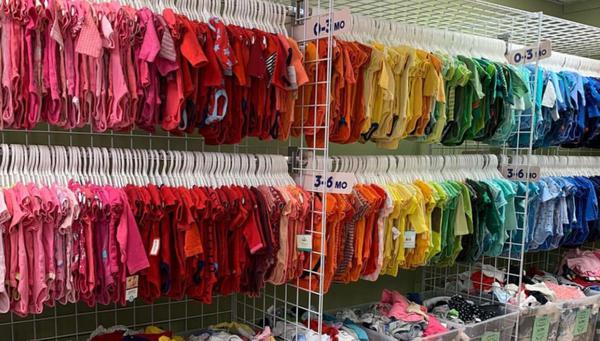 Resale is the New Black
It's a common tradition at this time of year: parents flocking to clothing stores in the last weeks of summer to get...
Read More >>
↑