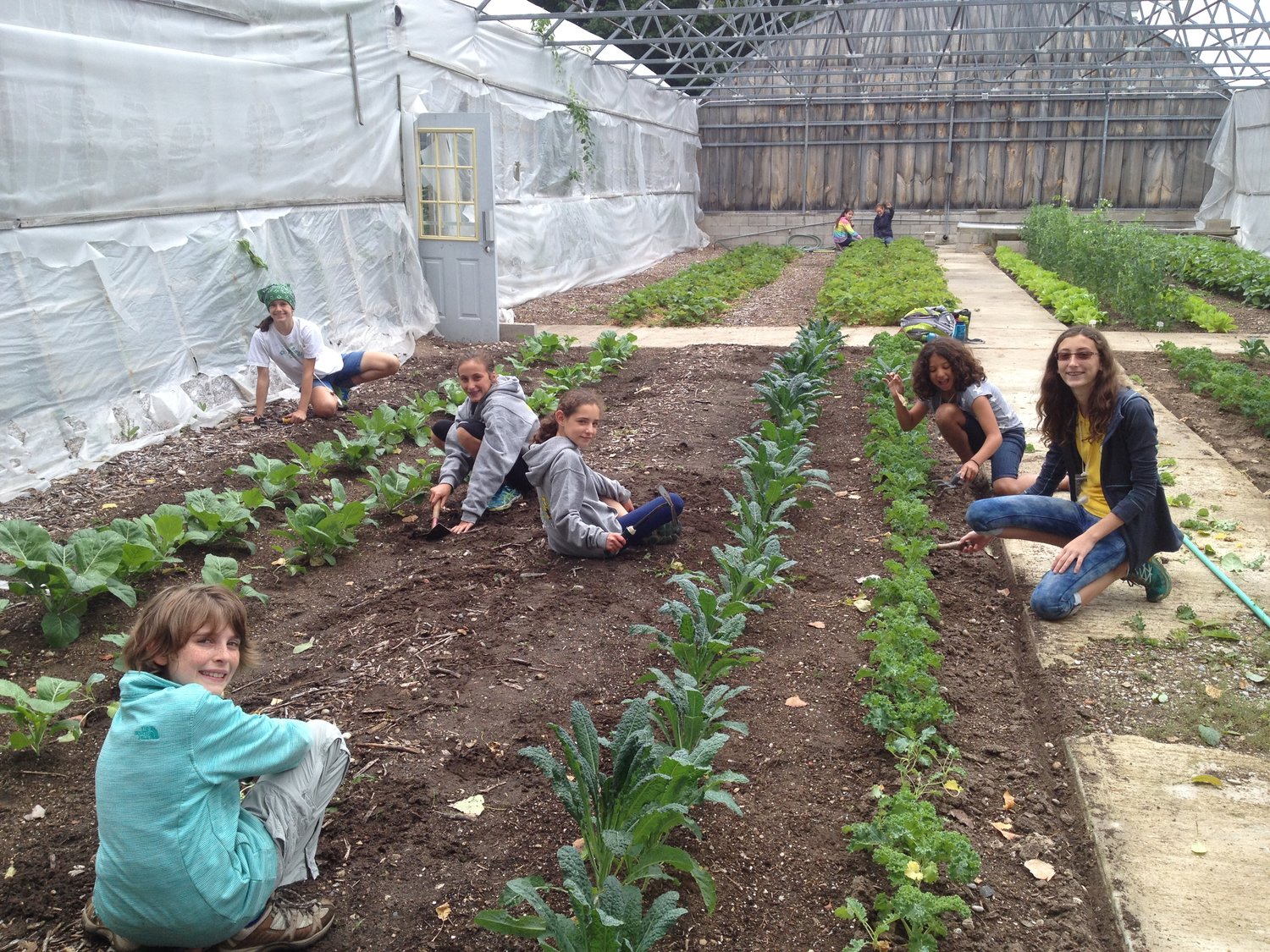 "All We Want for Christmas"
Local nonprofits share their wishes — each fulfillable by a giver like you.
By Al Parker | Nov. 24, 2018
The economy is strong, the unemployment rate is down, and if you're one of the lucky folks who've had food on the table and a roof over your head in 2018, maybe you're looking to give a lil' something back to the universe as gratitude for your good fortune. If so, you just got luckier. Northern Express has done the legwork and called several northern Michigan nonprofits to see what they want for Christmas this year. All you have to do? Pick one you love that needs something you have to give. Ready, set, pay it forward!
Fishtown Preservation Society
Biggest Wish: Funds (to be matched!) for a new dock
Their holidaywish is for help keeping the things that make Leland's Fishtown a regional treasure. FPS owns and maintains the classic fishing tugs Joy and Janice Sue. A gift towards care of the tugs will keep them operating on Lake Michigan as they bring in fresh fish and broaden understanding about Great Lakes commercial fishing. Right now, the dock where the tugs are moored along the Leland River needs to be replaced. A donation will ensure that the tugs have safe dockage in 2019. An unidentified generous donor will match those gifts, according to FPS Executive Director Amanda Holmes. "Our greatest wish is that Fishtown remains not only present but vital, a place where people can get back in touch with their families, with themselves, and with what matters most in their lives," she said. (231) 256-8878
Freedom Builders
Biggest Wishes: Volunteers and funding
This Traverse City-based group works with Christian churches in northern Michigan to serve clients in desperate need of help. "We're their last call, their last hope," said project manager Chad Allen. "God opens doors for us to walk through." As an example, Freedom Builders recently put in a handicap ramp and widened doorways at the home of elderly veteran. Another recent client had a furnace that had not worked in five years, and Freedom Builders got it working again. They typically do projects for 300 or more families a year. "We take no government assistance and are always looking for volunteers and financial support," said Allen, who added that volunteers do not need construction skills to help. (231) 941-4171
Grass River Natural Area
Biggest Wishes: Used snowshoes, kayaks, and funding
In 1969 this Antrim County-based group was founded to manage, conserve and protect the Grass River watershed and provide educational opportunities and appreciation of this natural environment. There are some seven miles of trails to maintain in the nearly 1,500 acres inside the preserve. Two specific items on Executive Director Jenn Wright's wish list are snowshoes of all sizes for their winter programs and used kayaks for their summer events. "And we're always grateful for donations for our camp and school programs," she said. GRNA offers roughly 80 summer classes and events, many of which are free. (231) 533-8314
Grow Benzie (pictured)
Biggest Wishes: Lighting upgrades, funding for incubator farms and beekeepers guild
Established in 2008, this enterprise is devoted to increasing access to healthful foods, jobs, life skills, and each other by providing a community place that supports and nurtures these activities. In addition to a food truck and farmer's market, they have a supportive network of farmers and customers. Grow Benzie could use immediate help upgrading the lighting in their 3,000-square-foot event center where weddings, parties, and other events are held. They are also looking for some funding to purchase an acre of property to expand their incubator farm and beekeeper guild programs, according to executive director Josh Stoltz. (231) 882-9510

Kalkaska Area Interfaith Resources
Biggest Wishes: Mac and cheese, cereal, tuna, peanut butter, and more
KAIR is a community-based volunteer program that aids the elderly, frail, isolated and needy of Kalkaska County through a food pantry, utility assistance, and a resale store. "We're always in need of donations for our food pantry," said Executive Director Cathy Somes. "Specifically, we need mac and cheese, cereal, tuna, and peanut butter." The number of people using the food pantry was up 250 between September and October, when it served 1,200 people. A recent Kampout For KAIR food donation event raised 18,000 pounds of food, and it lasted three weeks, according to Somes. (231) 258-7836
Leelanau Outdoor Center
Biggest Wishes: Funding, new kiddie sleds, frog-catching nets
The Leelanau Outdoor Center, or LOC, was launched in 1994 with local teachers who saw a need for quality outdoor and character education. Now nearly 3,000 students a year attend LOC classes and programs to learn more about the natural environment. "Our wish list would include funding for our Outdoor Center Tuition Assistance fund," said Caroline Hufstader, director of marketing. "And we could also use some new sleds for the kids and some frog-catching nets." LOC is set on 220 acres along the Lake Michigan shoreline in the heart of the Sleeping Bear Dunes National Lakeshore. (231) 334-3808
Manna Food Project
Biggest Wishes: Volunteers for Pantry Days & filling and delivering Food4Kids backpacks
Feeding the hungry in Antrim, Charlevoix, and Emmet counties has been this organization's goal since 1987. Located between Harbor Springs and Petoskey, the Manna Food Project specifically needs volunteers to help on Pantry Days, which are each Tuesday, between 9am and noon. "We lose a lot of our volunteers who go south at this time of year," explained Jessyca Stoepker. They could also use help with their "Food 4 Kids" backpack program," which provides healthy food for youngsters over weekends when they don't get school breakfasts or lunches. Volunteers help to assemble and deliver the backpacks. (231) 347-8852
Music House Museum
Biggest Wish: Funding for free concerts and education events, a new fire escape, and more
Located in Acme, The Music House Museum was founded in 1983, providing guests with a glimpse of the history, artistry, and engineering of music. The collection spans from the late 18thcentury to 1950, from simple music boxes to early recorded sound to radio. In addition to the collection, the Music House regularly hosts concerts and educational events, including a hands-on "science of sounds" program that drew 300 students from area schools, according to Executive Director Tim Keaton. His holiday wish list includes funding to keep those type of events possible. The museum also needs to raise about $34,000 to install new fire escapes and other capital projects. (231) 938-9300
Silver Muzzle Cottage
Biggest Wish: Funding and dog-loving dogwalkers and drivers
Based in Rapid City, Silver Muzzle Cottage is a rescue center for homeless senior dogs. They are always looking for dog-loving volunteers to help walk the aged dogs, clean and transport the animals to the local veterinarian. Since they rely on donations and grant funding, Silver Muzzle Cottage can always use cash assistance to help cover the rising vet bills, which run $3,500 to $5000 a month, according to Founder and President Kim Skarritt. (231) 264-8408

Big Brothers Big Sisters of Northwestern Michigan.
Biggest Wishes: Adult mentors, new printer, and funding
According to a report from the National Scientific Council on the Developing Child, it isn't wealth, class, or family structure that determine a kid's resilience: It is the presence of a single stable, committed rela­tionship with a supportive adult.Enter our young local generation's best hope, Big Brothers Big Sisters of Northwestern Michigan. The organization carefully matches up caring, reliable adult mentors — aka Bigs — with 7- to 12-year-old kids — aka Littles — facing adversity. With about 3,500 kids in need within the five-county region BBBSNM serves, the kids' wait list is long, but the nonprofits' holiday wish list is short: It's hoping to gain 25 adult mentors (between the age 16 and 90) willing to spend just one hour once a week at their little's elementary school. "[You] don't need to be a rock star, just a caring, supportive person who shows up," said Cecilia Chesney, executive director of BBBSNM. No time? A new high-output color printer for the nonprofit's Petoskey officeor financial support to help BBBSNM's new marketing initiative would be welcome, too, said Chesney. Traverse City, (231) 946-2447; Petoskey, (231) 313-7323

PoWer! Book Bags
Biggest Wishes: Books, Fabric, Funding, and Seamstresses
Kara Murphy Gregory, Ph.D., founded PoWer! Book Bags in March 2016 to empower Up North kids to play, write, and read. Since then, she and her cadre of volunteers have placed "bag trees" — trees whose branches are hung with handmade book bags filled with crayons, create-your-own story booklets, a bookmark, a welcome card, and a finger puppet — at area charitable organizations and food and baby pantries throughout northern Michigan. Kids from birth through high school can load their bags with oodles of free books they (or a parent) choose. Each time kids return, more books and writing materials await. The 100-percent volunteer nonprofit is always on the lookout for fabric, folks to sew new book bags, new and used books, and financial donations to keep local kids reading, writing, and letting their imaginations run wild. A little goes a long way, said Gregory: $20.00 sponsors 80 boxes of 24-count crayons; $50 sponsors a book a week for three kids for an entire year. www.powerbookbags.com

Trending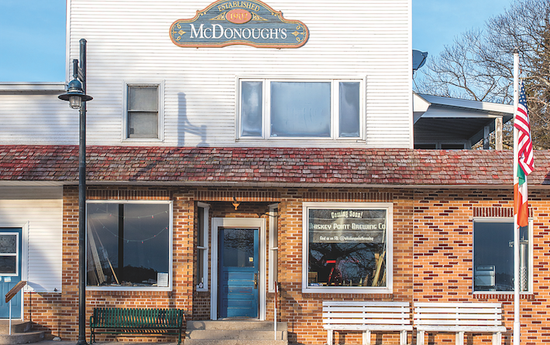 Welcome to Michigan's Most Remote Brewery
After years of planning and honing his beer-making skills, this spring, Patrick McGinnity plans to open Beaver Island&rsqu...
Read More >>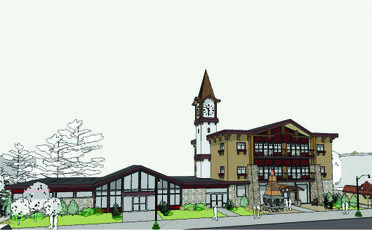 Gaylord: A boomtown Up North
Gaylord native Gary Scott had moved to Indiana, where he and some partners started a business to invest in distressed prop...
Read More >>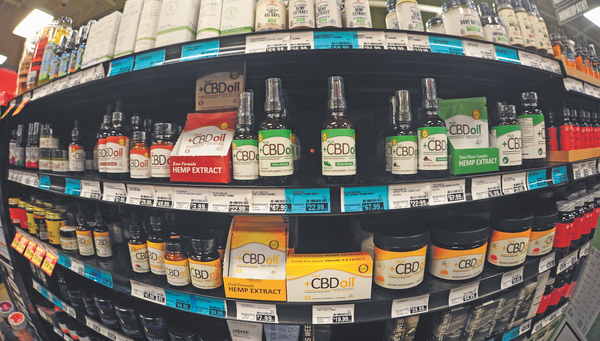 CBD Laws: Dazed and Confused
The sign outside of Family Video in Kalkaska lets drivers know the store has more than just movies. The sign reads: &...
Read More >>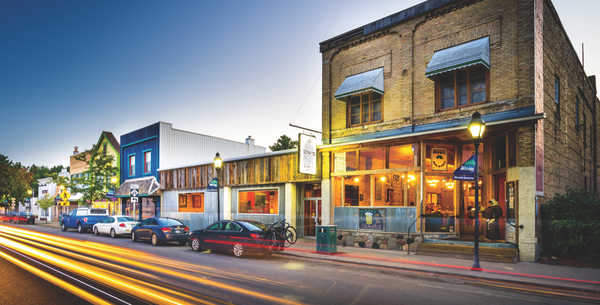 Small Up North Towns on the Rise
Spotlight on Bellaire (pictured)Seems Traverse City isn't the only place in the region making those "Best...
Read More >>
↑