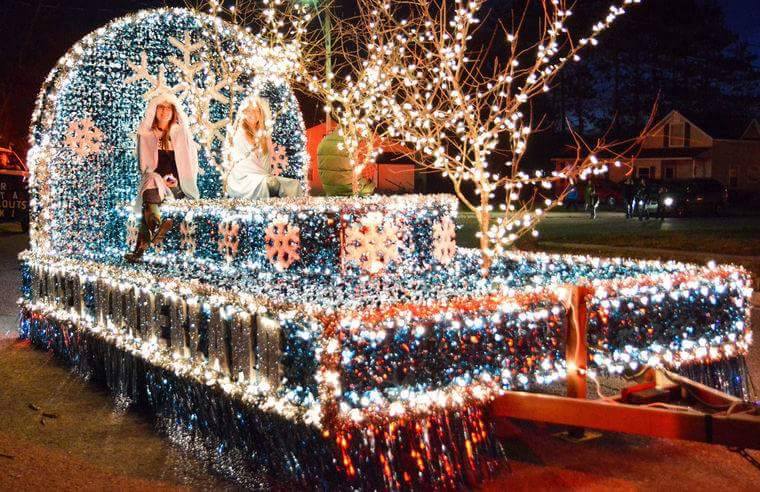 Alpenfrost Welcomes Winter to Gaylord
Gaylord residents and visitors have long been familiar with the annual Alpenfest event, a summer celebration that's become a tradition for many in this Alpine-themed village. In the winter, a flurry of activities of a different variety sweeps into town for the annual Alpenfrost, Alpenfest's newer cousin that offers up a snowstorm's worth of icy, chilly fun.

Gaylord's ambiance lends itself well to Alpenfrost's winter village theme, which features several anchor events and lots of extra wintery things to do, all set against a backdrop of vintage-styled Tyrolean architecture and a Norman Rockwell-esque open air ice skating rink on the lawn of the courthouse. Downtown is also where you'll find the start of the Frosty 5K running race, Alpenfrost's opening ceremonies, the refreshments tent with DJ Bill Combs spinning tunes, live bands performing and an attempt at the world's largest hot cocoa break.

"We do the world's largest coffee break at Alpenfest, so this is the winter version," explained Kelly Combs, the special events and marketing coordinator for the Gaylord Area Tourism Bureau. "Many of the Alpenfrost events purposefully mirror Alpenfest events from the summertime."
Combs expects several hundred people to participate in the hot cocoa break. "It may not actually break the record, but it will certainly be the most delicious hot cocoa break! Bruce Brown – aka 'der Chocolatmeister' from the Alpine Chocolate Haus – is providing his secret recipe cocoa, and it will be made in the same giant propane-heated cauldron we use for the coffee break."

A short drive from downtown, Treetops Resort is the site of one of Alpenfrost's biggest events, the Cardboard Sled Race, which is exactly what it sounds like. "We'll have huge sheets of corrugated cardboard available for people to make sleds and race them," Combs said.
The rules can be found online, but as far as design is concerned, pretty much anything family friendly goes. "Last year, we had a Batmobile, a cardboard replica of a snowmobile and a FedEx truck," Combs said. Also headquartered at Treetops is Alpenfrost's Craft Beer and Wine Festival, which offers tickets for beverages from Michigan breweries and vineyards, great hors d'oeuvres and a silent auction with proceeds to benefit Special Olympics Michigan.

Visitors to Alpenfrost can purchase a unique $5 pin that yields special discounts throughout the event along with free horse-drawn carriage rides, soup cook-off tastings, winter dog sports demonstrations, a laser light show, free tastings at Cupcake Wars and visits with characters from the animated movie Frozen, including Anna, Elsa, Olaf and Kristof.
"Cupcake Wars is my favorite event," Combs said. "We approach bakeries in the community, and they each bring in a different assortment of bite-sized cupcakes. They're judged on the cupcake tasting event that we have and also on how they display the cupcakes – some of the displays are really amazing."
Bite-sized or not, what a way to make Alpenfrost even sweeter!
The 2017 Alpenfrost will take place February 2–4. For a complete schedule of events, Cardboard Sled Race rules and more information, visit Gaylordalpenfrost.com.
Trending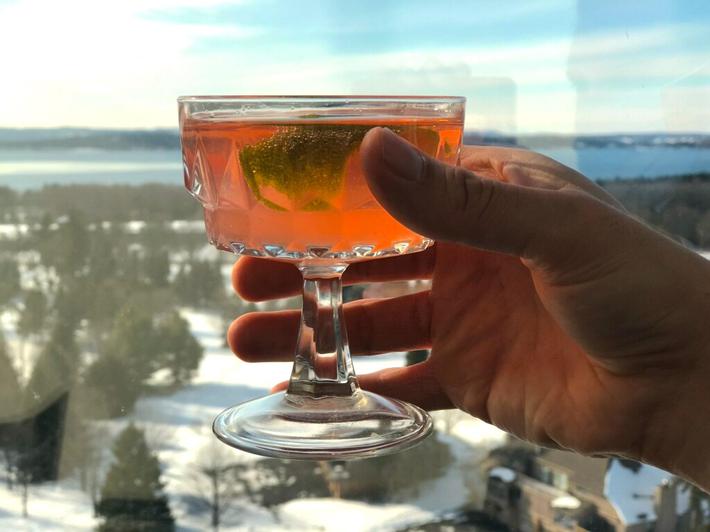 Tiny Pink Bubbles
Hey, ladies, do we have the pink drink for you: Aerie's Tiny Pink Bubbles. With a taste and body as delicious as its...
Read More >>
The Power of Our Example
Every new president faces a daunting array of problems, but 2021 will go down in the history books: Our country is under s...
Read More >>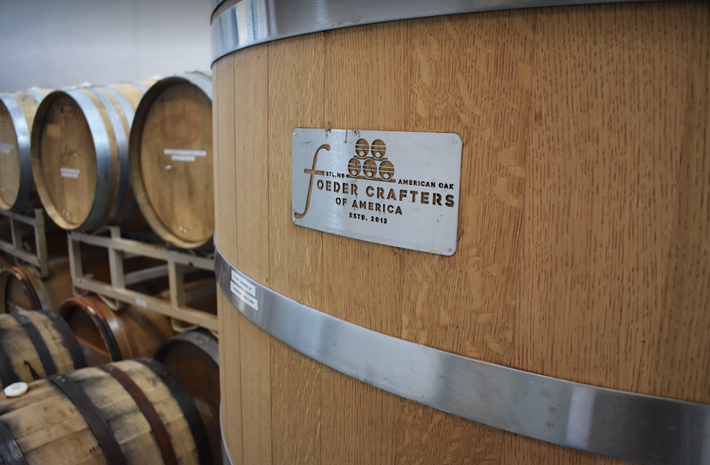 Getting Wild with the Foeder
Drinkers with a discerning eye may have noticed a couple interesting-looking wooden containers in the back of Traverse Cit...
Read More >>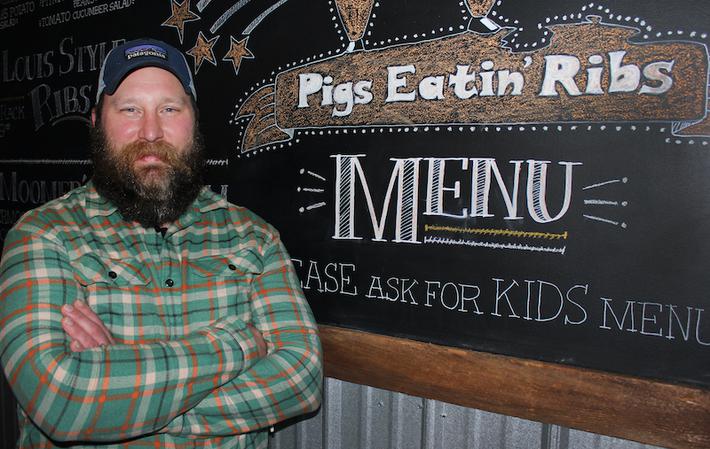 Charlevoix's Pigs Eatin' Ribs
By 2008, Charlevoix Chef Adam Kline had seen and tasted enough. The Northern Michigan food scene had stagnated, he said, i...
Read More >>
↑