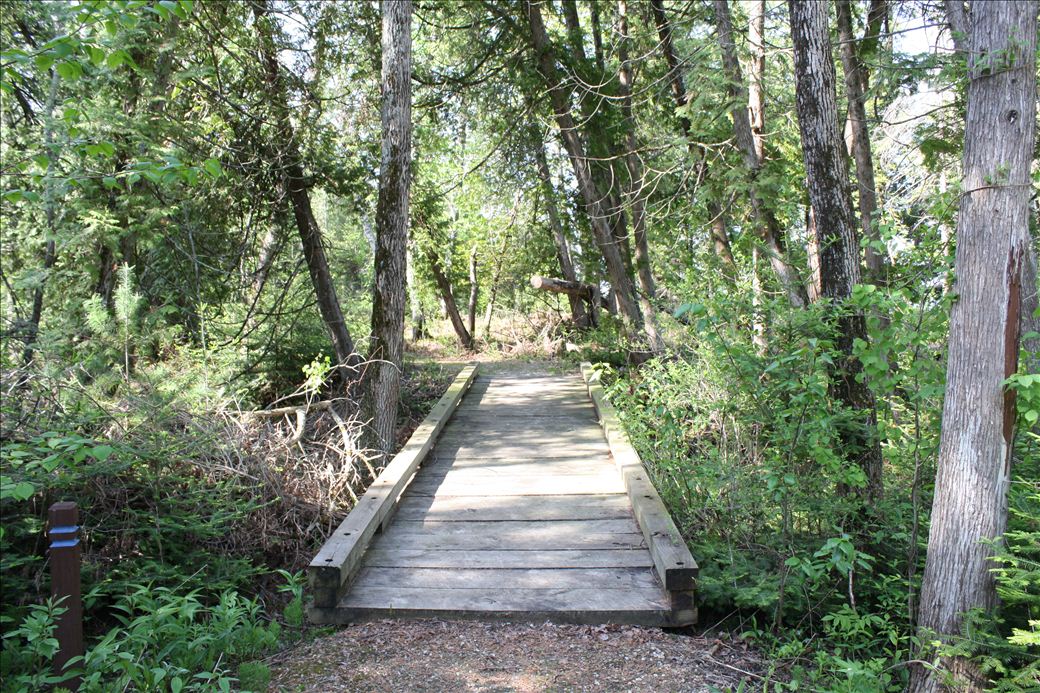 Amazing Antrim
Antrim County provides plenty of opportunities for hiking and biking
Heading to the trails? Head to Antrim County. With its many miles of hiking, biking, and other trails (hint: those made for watercraft), it is one of the best areas in the North for outdoor recreation.
For the Hikers
Where to begin? Let's start at Grass River Natural Area outside Bellaire. This 1,492-acre nature preserve surrounds the Grass River and is woven through with streams and peaceful forests. It has seven miles of trails, including 1.5 miles of boardwalk above northern fen and cedar wetlands.
Jenn Wright, executive director, says the boardwalk provides a one-of-a-kind experience for hikers. "The habitats are unique. To go out into the wetlands with the sounds, birds, plants—there's a magic to our trails," she says. "There's lots of moss, lots of green. It has a special character."
Wright says the mobility-challenged can traverse the universally accessible boardwalks covering the Sedge Meadow and Fern Trails, while the Woodland, Chippewa, Nipissing, Algonquin, and Rail Trails are upland forested dirt footpaths.
The property also includes the Grass River Center for Education, which is staffed year-round by a number of naturalists. The Center is currently open weekends from 10 to 4; beginning May 1 it is open seven days a week. Their nature programs include the Owl Prowl, a nighttime hike where participants are schooled in the ways of owls, and may even hear or see one of the species that populate the region at one time or another. "James Dake, our education director, gets people to stand still in the dark," says Wright wonderingly.
Dusk walks allow for observing amphibians, and in May visitors will find programs on birding, wildflowers, mushrooms, and stream monitoring. Grass River also hosts day camps for the kiddos in the spring and summer.
Earth Week at Grass River
Earth Day at Grass River Natural Area is actually Earth Week. Jenn Wright says the organization hosts a number of activities, kicking off on Monday, April 18, with Nature Trivia at Short's Pull Barn in Elk Rapids. Other events include a dusk walk Thursday, April 21; the Big Sit on Earth Day proper, April 22; and a movie night on April 23 featuring short films about environmental conservation and outdoor recreation.

The Big Sit is also known as a Seton Watch, named for Ernest Thompson Seton, an outdoorsman, wildlife illustrator, prolific writer, and naturalist with a keen interest in Native American ways. The idea is to blend into the natural surroundings. "When we walk in the woods, we are making disturbances, moving things, making noise, and disrupting the normal flow of nature," says Wright. The idea of a Seton Watch is to go into the woods or a natural space and find a place to sit comfortably, be still and quiet, and let the birds and other creatures resume their activity.
"As you get more comfortable, notice your surroundings. Take notice of the smallest of motions and the faintest of sounds. If you sit long enough, you will find yourself assimilated into the rhythm of the forest," Wright says.
The Big Sit will take place April 22 from 6-9am. Participants will gather at the Grass River Center and walk out to the river, then sit quietly and watch the world awaken. Participants are encouraged to bring small chairs and binoculars and to dress warmly. Cost is $10 per person, with all money going toward the organization's Earth Day of Giving campaign.
For the Bikers
Next up in Antrim is Glacial Hills Pathway and Nature Area. The 763-acre property is owned by Antrim County, Forest Home Township, and the Village of Bellaire, protected by the Grand Traverse Regional Land Conservancy, and managed by Friends of Glacial Hills. It encompasses 31.5 miles of trails.
According to the Land Conservancy, the site showcases more than 20 species of trees alongside over 100 types of wildflowers. The Lake Bellaire overlook trail offers gorgeous views of its namesake, and other valleys and waterways are visible throughout. This all makes for an amazing spring bike ride, especially if you're willing to get a little mud on your tires.
Carved centuries ago from—you guessed it—massive Michigan glaciers, the trails having rolling hills that offer challenges for bikers of all skill levels.
"When it comes to biking, it's beginner friendly, yet for more advanced riders there's speed, some downhills, twisty turns," says Patrick Boyd, chair of the board for Friends of Glacial Hills. "If you can ride, shift, and work handbrakes, for the most part you're going to be fine."
Hikers and runners can also enjoy Glacial Hills, though it's recommended to keep your head on a swivel—and your headphones turned down—so you can steer clear of the bikers flying by.
For the Paddlers
Some of Antrim County's trails take us off the land and into the water. Such is the case with the Chain of Lakes Water Trail, one of nine state-designated water trails and the only one not located in southeastern lower Michigan. It is also the only trail that combines both river and lake waterways.
The non-profit organization Paddle Antrim was instrumental in getting the trail recognized by the state. The trail runs for over 100 miles through Charlevoix, Antrim, Kalkaska and Grand Traverse Counties, though the bulk of it is in Antrim County. "It includes 12 different lakes and rivers," says Paddle Antrim Executive Director Deana Jardi.
She says the Upper Chain, from Ellsworth to Bellaire, is the shorter and easier route for beginners to navigate. (There is a dam in Bellaire where paddlers have to portage.) The Lower Chain runs from there to where it empties into Lake Michigan on East Grand Traverse Bay in Elk Rapids. That portion is better suited to intermediate to advanced paddlers, largely because of the increased traffic on the water. There are 84 access sites along the trail, all marked with signage on the water.
Jardi says planning for the trail began in 2014 with the first grant through the efforts of the Grand Traverse Regional Land Conservancy. Since then Paddle Antrim has spearheaded the efforts, which came to fruition with last year's official recognition by the state.
Even More Trails
As the commercials say, but wait: there's more…much more when it comes to the trail scene in Antrim County.
The Coy Mountain Trail is tucked away on the east side of Alden. The one-mile trail is part of Coy Mountain Natural Area, which dates back to 1885 when Reuben Coy decided to preserve a ridge forested in virgin hardwoods that towered behind his gristmill. The 11-acre tract was the last remnant of the giant maples and beeches in a region that had been heavily clear cut by loggers.
Antrim Creek Natural Area is comprised of 156 acres of land featuring nearly one mile of shoreline on Grand Traverse Bay. This is the largest stretch of contiguous, undeveloped shoreline remaining within the entire 132 miles of bay coastline between Norwood and Northport. It supports an incredible array of natural diversity including hardwood forest, forested wetland, conifer swamp, shrub thicket, meadow, wet meadow, and coastal dune.
The Cedar River Natural Area is a 226-acre parcel that offers four miles of trail loops which meander through a variety of forest areas along the Cedar River. It includes 6,395 feet of stream frontage on the Cedar River.
Mohrmann Natural Area is designated as a park but managed as forest land under a management agreement with the Antrim County Conservation District. It has creeks, an abundance of wildlife, and hiking opportunities.
For more information on these and other hiking or biking trails, go to antrimcounty.org, click on Visitors, and scroll down to Parks & Recreation.
Photo by Michigan Water Trails.
Trending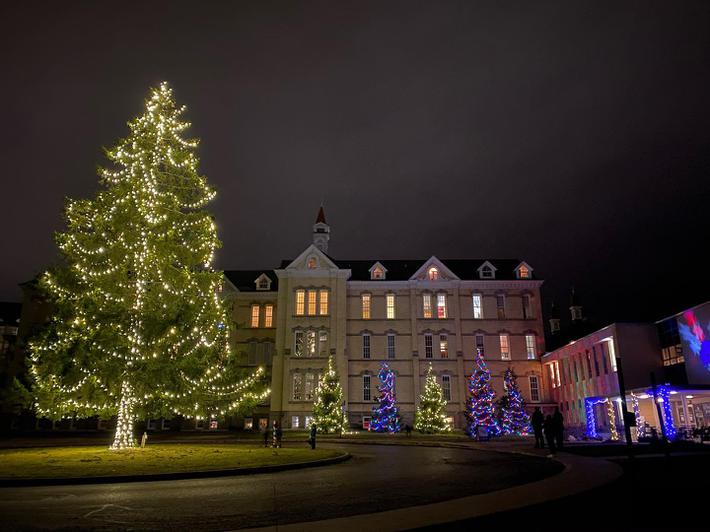 An Uncommon Celebration
The Village at Grand Traverse Commons is a shopping destination all year round, but we especially love a visit during thei...
Read More >>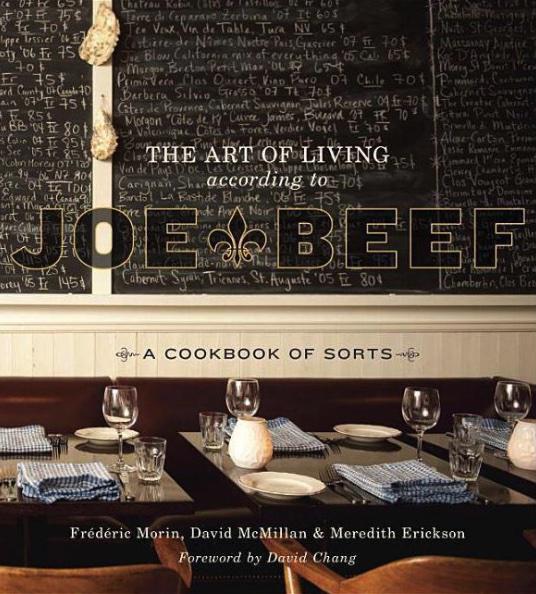 Cookbooks and Canadians
The beloved amical Cookbook Dinner Series is back, and this month the TC restaurant features The Art of Living According t...
Read More >>
Christmas on the Farm
If you'd like your ho-ho-ho to be a bit more e-i-e-i-o, then look no further. First up: Christmas with Alpacas at No...
Read More >>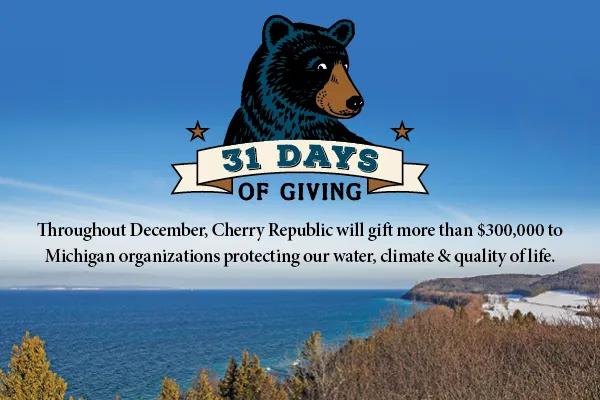 31 Days of Giving
Giving Tuesday, which falls every year on the Tuesday after Thanksgiving, is typically a busy day for northern Michigan, g...
Read More >>