American Dreams, American Nightmare
Memoirist Aarti Shahani shares an immigrant tale of our times.
National Public Radio correspondent Aarti (pronounced ar-thi) Shahani is used to talking and meeting with engineers, CEOs, and hedge fund billionaires as part of her job covering Silicon Valley. And she believes that work helped prepared her for a different assignment — exploring her own family's history in the context of America today.
Shahani's memoir "Here We Are: American Dreams, American Nightmare" details her family's struggles with immigration authorities, the justice system, and her coming to terms with her own father. Rich in detail, character, and a real-life crisis, the book is a riveting eye-opener, whatever one's station in life or interests. The author will be the guest at the National Writers Series Oct. 6 at the Traverse City Opera House.

"I spent many years trying not to think about our family's experience, the highs and the really low lows. I wanted to have a career, not be defined by the deportation case," Shahani said by phone from the San Francisco area.

The deportation case was that of her father. Born in Karachi when it was still part of India, then under British rule, he met her mother, who was born in the same region, at a poker table in Casablanca in the '60s. They, along with Shahani and her older brother and sister, immigrated to the United States in 1981.

Shahani's father and his brother sold goods at their family electronics store in New York City. Among their many customers were some members of the Cali Cartel, a drug cartel based in southern Columbia; the two brothers were charged with money laundering. On the advice of his lawyer, Shahani's father pleaded guilty and was sentence to eight months in jail.

As she recounts in the prologue of her book, when she met the judge from the case years later, he told her that entering a guilty plea had been the wrong course of action for her father. "A jury of his peers in Queens — with all these immigrant business owners — no jury would have convicted him here," she said the judge told her.

Her father's sentence was eight months. But because he was a green card holder,and not a U.S. citizen, he faced a second, surprise punishment: deportation to India, a country he hadn't lived in since the 1950s. Further exacerbating the situation was the fact that this all took place just before the Sept. 11 terror attacks; immediately following the attacks, waves of immigrant New Yorkers landed into the same jails in which Shahani's dad was held. She found herself fighting her dad's case, and many others' as well, which led her tofound the Families for Freedom, a Brooklyn-based organization to help prisoners and immigrant families facing deportation.

But after nearly a decade working in the field, she says she burned out. Unsure of what direction she wanted to go, Shahani ended up at the Harvard Kennedy School, a public policy and public administration school within Harvard University. She was unsure of exactly what she wanted to do, but said after meeting a number of journalists, what they did fascinated her.
"They enjoyed researching, meeting new people, and telling a story, and they value their independence. That felt like me," she states on the Harvard Kenney School website. She ended up at National Public Radio.

Shahani said her Indian heritage and her upbringing caused her to sometimes feel different than the people and organizations she covers. "I step into worlds I don't identify with. Even as NPR reports on Google and Facebook, somewhere in the back of my head I still feel like this newcomer, working-class kid," she said.

That experience — what she calls impostor syndrome — is part of her book. But it's also about her family's eight-year experience with the immigration system and discovering a new best friend: her father.
"My father was a stranger when I grew up. He worked hard, he'd come home at night, and sit in the corner smoking cigarettes," she said in the book. "He became my best friend over the course of the protracted legal battles that destroyed his life."

Shahani hopes that people can all take some positives from the book, just as she has tried to do in living it. Asked how it's possible she has no bitterness, she's matter of fact: "It's not that I don't, but it's not the only seat at my table. I feel so much rage. And at the same time I look at my life and feel so much joy and happiness."

With the rhetoric over immigration white-hot in the United States today, it might be the perfect time for her book."We're at a moment when trust is really low," Shahani said. "What I hope is it [the book] helps people in their heads and hearts to see the truth."

In these charged political times, she believes those who get to know others will find they share more in common than they think, no matter their appearance, religion, or status. That was the case for her as a youth. Shahani grew up in Queens, the most ethnically diverse urban area in the world. In the apartment building in which her family lived, there were a host of different ethnicities.
"There were Indians, Pakistanis. Sikhs, Hindus, Muslims. Back home we would have been rioting against one another. Here we babysat for each other," she said. "It was a working class United Nations building.

She said that sense of togetherness is something those looking at immigrants as "others" do not, and cannot, relate to. "It's what our president fundamentally doesn't understand. His base fears everything different."

Again, she relates it to her own family. "I have a cousin. I love her, but she says some ignorant things about immigrants," Shahani said. "I was undocumented as a child. But my first memories were singing the national anthem and swinging from the monkey bars."

Fellow NPR correspondent Guy Raz, described by The New York Timesas "one of the most popular podcasters in history" and co-creator of NPR's programs "How I Built This" and "TED Radio Hour," calls the book one of the finest memoirs written in recent decades. "Aarti Shahani's book is … a heartbreaking, hilarious and tender love letter to the millions of people who have made their way across lands and oceans to try and find a new life in America."

Shahani On Stage
Aarti Shahani will be at the City Opera House Sunday, Oct. 6, at 7pm. The guest host will be Jerome Vaughn, news director at 101.9 WDET in Detroit. Vaughn has served as a mentor for NPR's Next Generation Radio project and was inducted into the Michigan Journalism Hall of Fame in 2018. For more information, go to www.nationalwritersseries.org; for tickets, go to www.cityoperahouse.org.

NWS Explores Oak Island
When author Randall Sullivan take the stage Oct. 9 at the City Opera House to talk about the mystery of Oak Island, he won't be alone. Traverse City's Marty Lagina —who created and stars on the History Channel's television reality show "The Curse of Oak Island" with his brother, Rick — also will be on hand at the National Writers Series event.
That's only appropriate, as Sullivan's new book charts the Lagina brothers' persistent exploration of the island off the southeastern coast of Nova Scotia.

Sullivan himself is no stranger to the island or its legends; he contributed a piece on it to Rolling Stone in 2004. In the book he dives deeper, detailing the island's history and the many treasure hunters who have explored it in hopes of finding everything from Captain Kidd's pirate treasure to Marie Antoinette's jewels.
Rick and Marty Lagina purchased about 78 percent of the land on Oak Island through their company, Oak Island Tours. They began excavating for treasure in 2010 and have made several significant discoveries over the years, including a Knights Templar cross, a Rhodolite Garnet brooch, a gold brooch, iron spikes, and other valuables. The show has been renewed for a seventh season. Tickets for the event are available at www.cityoperahouse.org. Learn more at www.NationalWritersSeries.com .
Trending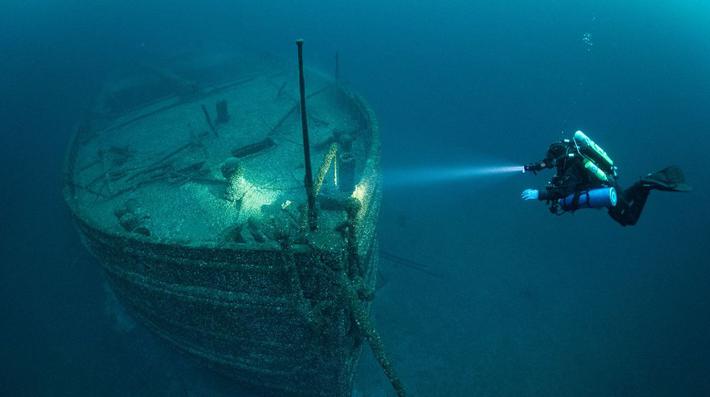 Up North Aquaman
Chris Roxburgh is northern Michigan's Aquaman. While you might not immediately recognize his name, you've pro...
Read More >>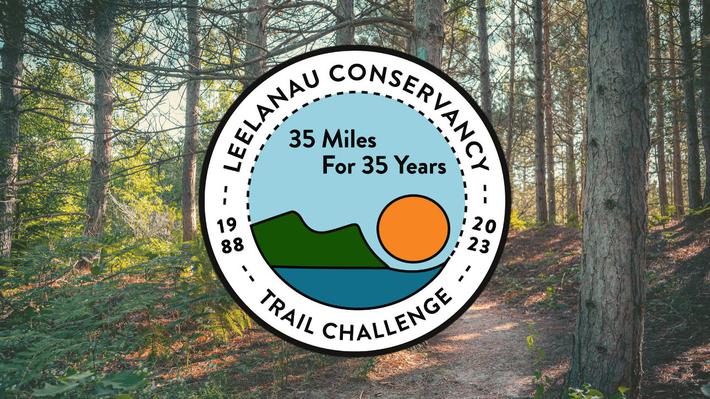 Anniversaries Celebrated in the Great Outdoors
The Leelanau Conservancy turns 35 this year, and in those three-plus decades, they've preserved over 16,000 acres an...
Read More >>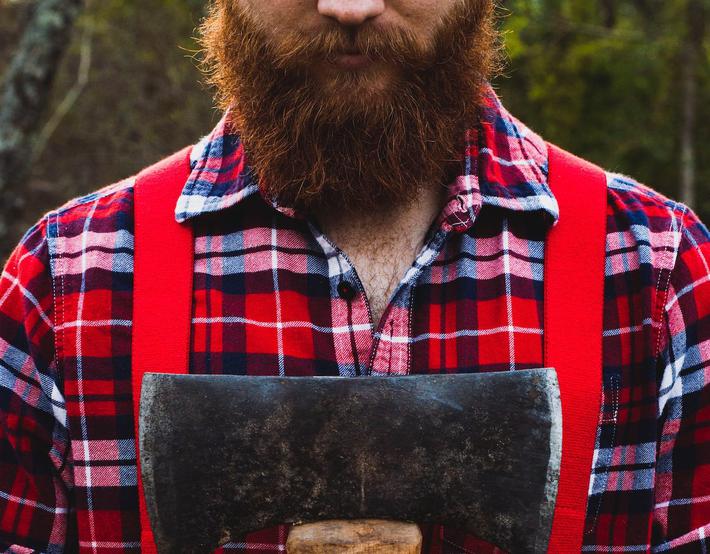 A Flannel Affair
Bust out the flannel one more time before spring is here to stay for the Wexford County Historical Society's Lumberj...
Read More >>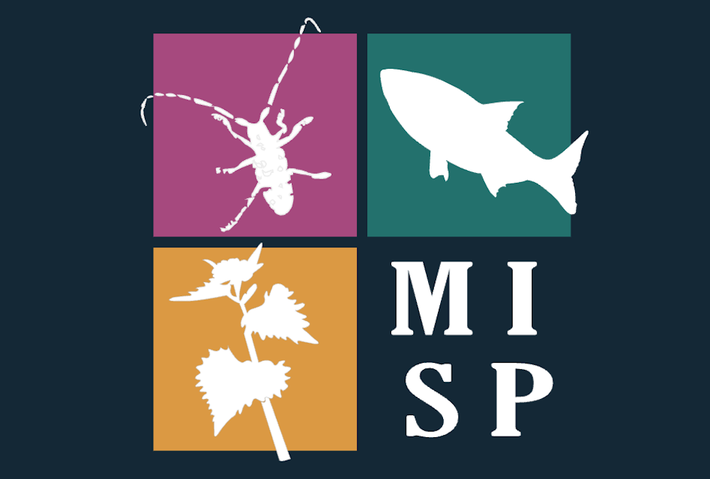 Watch Out for Invaders
Spring is here—cue the trumpets! But while we're thrilled about the return of warmer days, we're not so ...
Read More >>