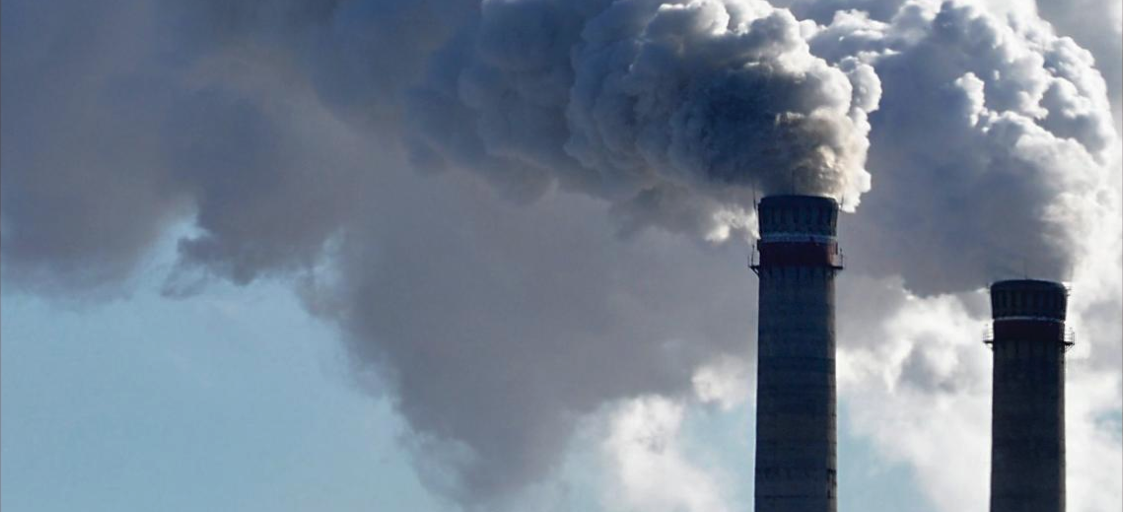 Are Co-Op Customers Subsidizing Dirty Energy?
Some say Wolverine Power's decade-old contract for coal-fired energy costs ratepayers far too much.
Michigan environmental groups and clean energy advocates say a deal that Wolverine Power Cooperative entered into a decade ago forces today's Michigan residents to unknowingly pay millions more in electricity bills to subsidize two inefficient 1950s-era coal power plants in Ohio and Indiana.
They'd like Wolverine and its members — including Great Lakes Energy, Cherryland Power Cooperative in northwest Lower Michigan, and three other Michigan-based co-ops — to find a way to break the contract or to work together to force the Ohio Valley Electric Corporation (OVEC) to operate more efficiently.
"The costs of OVEC are very high, and there's really no way to justify paying those high costs in the market that exists today," said Chris Bzdok, a Traverse City environmental attorney who has represented the Sierra Club in legal battles with OVEC. "They are two of the oldest, least efficient generating plants in the Upper Midwest region. … Many customers would rather that their power not come from these relics."
MONEY FROM RATEPAYERS POCKETS
The power plants in question were constructed in 1953, during the Cold War, to help enrich uranium for the Atomic Energy Commission. After the Cold War, the plants needed new customers.
In 2004, Wolverine and OVEC entered into a power-sharing agreement that was to run through 2020; in 2011, the contract was revised to extend through 2040, said Jeremy Fisher, senior advisor for strategic research and development for the Sierra Club's Environmental Law Program.
Wolverine has only a 6.65 percent ownership stake in OVEC for energy and capacity.
That energy doesn't flow directly into Wolverine power lines; rather, Wolverine essentially buys power credits, and OVEC sells the power it generates into a larger market. The problem, Fisher said, is that Wolverine pays more for the power than it can be sold for in the marketplace, so Wolverine has to eat the loss.
For example, in 2019, Wolverine paid OVEC $55.28 per megawatt per hour and sold the energy at market price for $35.33 per megawatt hour, netting a loss of $15.7 million, Fisher said.
What drives this, Fisher said, is that the OVEC plants even operate at times when they can't produce power anywhere near the market rate.
That would make sense in some circumstances. Utilities like Wolverine enter into contracts like this to buy "capacity," or the ability to offer power when demand exceeds their ability to produce it with their own generating power.
While Wolverine apparently entered into the OVEC contract as a backup so that the utility would have enough power during periods of peak demands, Fisher said the OVEC plants routinely produce power in periods of low demand that last for weeks or months, much longer than would be necessary to offer stopgap power on extremely hot days or frigid cold snaps, when power demand surges.
"Basically, what this boils down to is that Wolverine and its co-owners are overpaying for both the capacity and energy of the OVEC power plants," Fisher wrote in an email to a group of northern Michigan observers who are worried about the contract. "Some of this should be relatively straightforward to deal with from OVEC's standpoint: the plants shouldn't be committing to operate out of merit and shouldn't be sustaining energy-system losses. That's just uncompetitive behavior that pulls money from ratepayers' pockets. … [The] conversation about not sustaining these losses through 2040 has to start somewhere and start soon."
HOW IT ALL STARTED, MAYBE
How did Wolverine get tangled up in such a seemingly bad deal? Steve Smiley, a clean energy advocate from Leelanau County, believes it was fallout from the proposed coal-fired power plant in Rogers City that was blocked in 2011, after opponents objected on environmental grounds.
"This is my opinion — it was a dirty deal, and [Wolverine] did it because they were pissed that the Roger City coal plant, which they spent tens of millions of dollars trying to build, got shut down by the environmental community. And they were just pissed and said, 'Well, you know, screw you. We're going to go buy some dirty coal,'" Smiley said. "It was a stupid idea from the beginning."
Smiley said he doesn't actually know the motivation behind Wolverine getting into the contract with OVEC in 2011, but that's his guess. And now, he said, ratepayers have to live with a contract that subsidizes dirty energy, meaning that people pay more for electricity that is worse for the environment.
All of the critics of the OVEC contract agree that there is no easy way for Wolverine, were it so inclined, to get out of the contract today. But they argue that since it is locked in for almost two more decades, they should do something about it now.
"I think they can get out of it, but they've got to do something dramatic," Smiley said. "First of all, I think they need to shut [the OVEC plants] down as soon as possible. And how do you do that? I think that if our community put enough pressure on Great Lakes Energy to pass a resolution to make a plan to buy out, sell out, cancel, or walk away from the contract with OVEC, if they said we want to get out of this deal, we're going sell out or walk away, they could put pressure on the whole thing."
A request for comment to a spokesperson for Great Lakes Energy from Northern Express was not returned.
"The biggest problem is knowledge and the members not knowing about this dirty deal," Smiley said. "You know, our co-ops do a lot of good things. They bought some wind power and all that, and it keeps the lights on, and the service and maintenance is great, but the boards and management really have screwed this up."
Smiley, who is a partner at Leelanau Solar, a business that sells solar panels to homeowners, believes Wolverine's subsidization of coal is the reason why some co-ops have policies that disincentivize consumer-level renewable energy, like rooftop solar panels, through policies like minimum fix-rate energy charges that appear on each customer's monthly bill no matter how much — or little — energy they use.
"That's one of my main irritations, that they're punishing solar," Smiley said.
WOLVERINE'S RESPONSE
A Wolverine Power spokeswoman would not answer questions or arrange an interview when contacted by Northern Express, but she offered to pass along emailed questions to an attorney who works for the power company.
Northern Express sent nine questions that delved into the details of the OVEC contract, requested responses to criticisms of the contract's terms, and asked whether Wolverine leadership has considered challenging or somehow breaking the contract.
One of the questions was: "Does the contract, as it stands today, make sense for Wolverine's customers? Is it in the best interest of ratepayers?"
The emailed response from Wolverine did not address the questions directly, except one that asked how much OVEC represented in Wolverine's power portfolio. The following is a response from Joseph Baumann, Wolverine vice president:
"Wolverine Power Cooperative aims to balance its members' objectives of price competitiveness, price stability, and environmental stewardship. Wolverine is proud that through the relentless pursuit of this balance it has achieved: (1) the highest carbon-free power portfolio in Michigan, (2) standing as the state's leader in modern renewable energy, and (3) competitive prices compared to all other utilities in Michigan.
"Wolverine already exceeds all State mandates for renewable energy with nearly 20% renewable supply. In addition, Wolverine owns a fleet of flexible, efficient, and competitively priced Michigan-based natural gas peaking assets. Wolverine's fractional ownership in the Ohio Valley Electric Corporation (OVEC), with its two coal-fired power plants, supplements Wolverine's broad power portfolio. OVEC will provide approximately 10% of Wolverine's power supply obligations in 2021."
OPERATING OUT OF SIGHT
Electric cooperatives exist in a kind of netherworld. They are not municipal utilities, they are not nonprofits, and yet, they are not exactly for-profit businesses, either. They are owned by their users, but what that means is unclear.
One result is that they do not operate with a high level of transparency.
Smiley has recently been at odds with Wolverine in his attempt to get a copy of the co-op's 2019 annual report: As a customer of Cherryland, he reasons that he should be entitled to the document. (Annual reports for DTE Energy Co., a public corporation, for example, are available online.)
The director of business origination for Wolverine refused and responded to Smiley's request in an email: "Our annual report is for our owners' (Cherryland, etc.) and lenders' consumption. What they pass through in their report to their owners (you) is their discretion, but I'm happy to answer any questions you might have about Cherryland's generation."
Transparency is a problem for electrical cooperatives, Fisher said.
"It's a pretty opaque book. It's really hard to look into Wolverine's record, what they knew, and how it affects the ratepayers," he said.
Bzdok, who was one of the attorneys who fought against the Reed City coal plant, agrees. Cherryland Electric Cooperative, Great Lakes Energy, and the other member cooperatives are not very transparent, and Wolverine exists one level beyond that. When the OVEC contract was signed in 2011, Bzdok said it happened with almost no oversight.
"It's like a double layer of non-responsiveness and non-transparency," Bzdok said.
Should the executives and the board of Wolverine have known, in 2011, that renewable energy would become so competitive so fast? Perhaps.

Or perhaps not.
Back when the deal was first inked, some thought coal was the best option, said Douglas Jester, a partner at 5 Lakes Energy, a Lansing-based clean energy consultant.
"Since then, the comparative costs of coal and other forms of generations have shifted and, for the most part, coal plants are not economically viable in the long run," Jester said. "It has been quite a transition in the last decade. Some people, including me, thought the writing was on the wall in 2010."
However, now that wind and solar have gotten so comparatively cheap, coal-fired energy is only likely to get more expensive.
"In order to keep running, plants will only get more expensive as costs keep up with regulations; those costs will be passed on to consumers," Bzdok said. "The only thing honestly that's keeping them remotely in the game is that coal costs have been softening."
Trending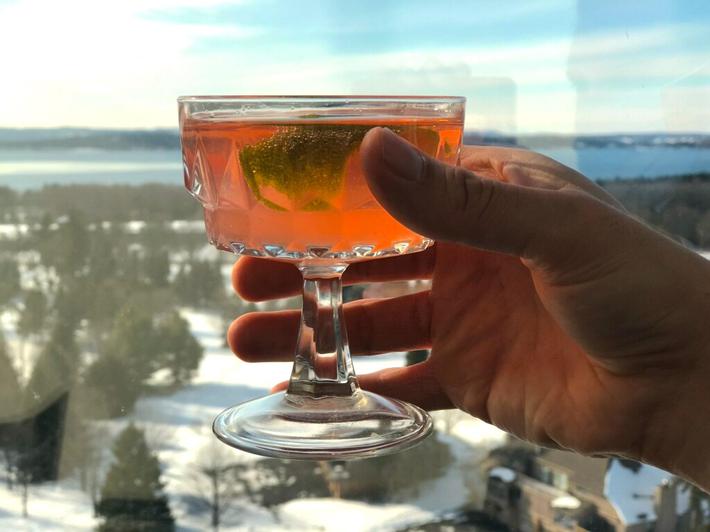 Tiny Pink Bubbles
Hey, ladies, do we have the pink drink for you: Aerie's Tiny Pink Bubbles. With a taste and body as delicious as its...
Read More >>
The Power of Our Example
Every new president faces a daunting array of problems, but 2021 will go down in the history books: Our country is under s...
Read More >>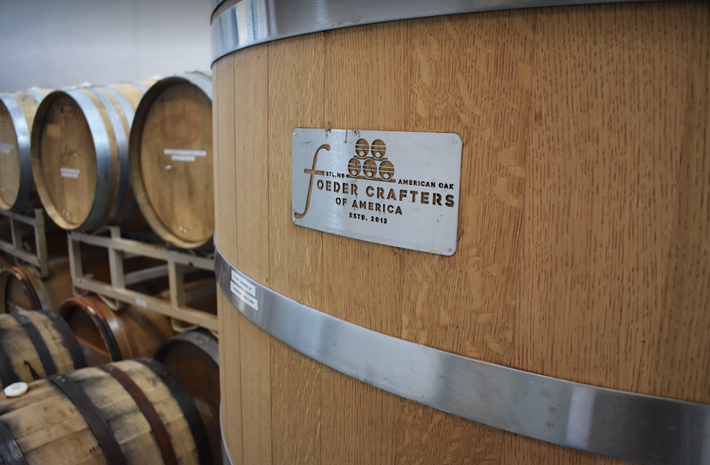 Getting Wild with the Foeder
Drinkers with a discerning eye may have noticed a couple interesting-looking wooden containers in the back of Traverse Cit...
Read More >>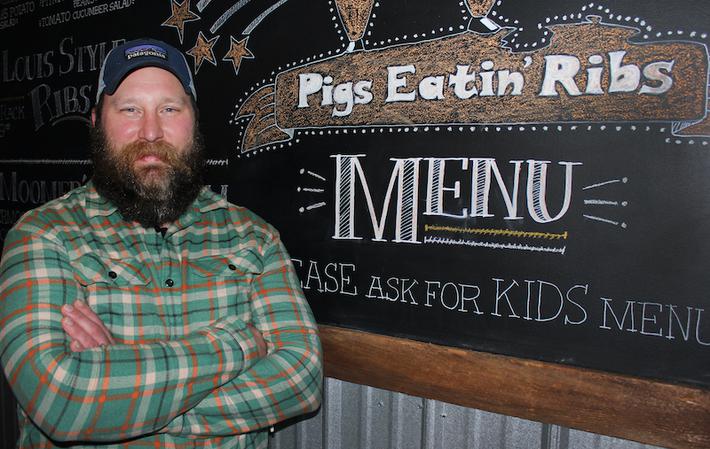 Charlevoix's Pigs Eatin' Ribs
By 2008, Charlevoix Chef Adam Kline had seen and tasted enough. The Northern Michigan food scene had stagnated, he said, i...
Read More >>
↑