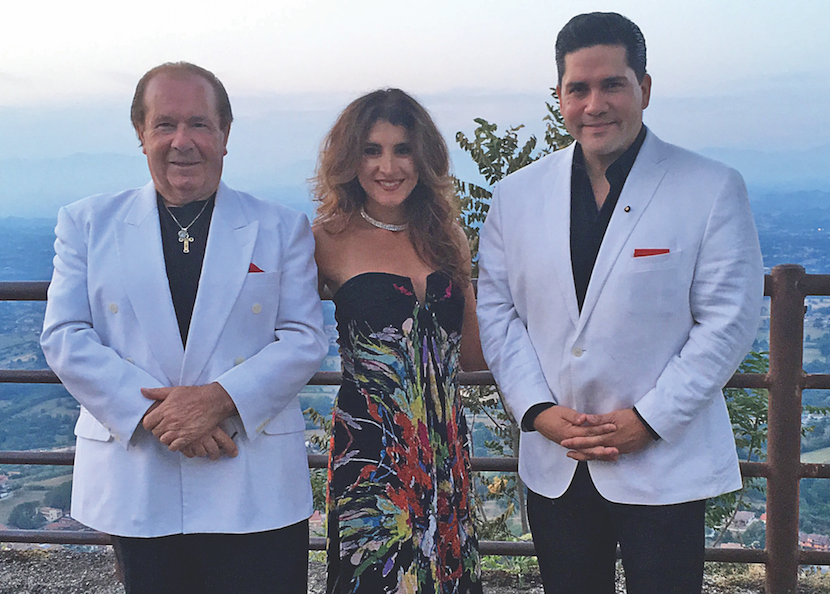 Arias and Afterglow at Traverse City's City Opera House
Fun fact: Longtime friends and self-proclaimed opera fans Mario Tabone, of Traverse City's Tabone Orchards and Vineyards, and Silvio "Tony" Ciccone, of Suttons Bay's Ciccone Vineyard and Winery, have more than "just" opera and wine in common. "Tony is Madonna's father, and my third cousin is Britney Spears," Tabone said. "So it's neat that we're friends, and that those two girls ended up being friends and professional colleagues too, you know?"
While Madge and Brit's pop hits might be on the opposite end of the musical spectrum from a grand aria, their Grand Traverse relatives are music aficionados who feel that music — their beloved opera especially — should be accessible to everyone. A few years ago, the two men decided that it was time to share their passion with the local community. They decided to stage an opera concert at Traverse City's City Opera House (COH).
"We were apprehensive at first," Tabone said. "From what we understood, the people behind the opera house back in the day were mostly lumber barons who wanted to add some class to the place, so they called it an opera house even though there wasn't much interest in opera, or any opera shows."
Tabone and Ciccone's first attempt at bringing opera to the COH was in 2011. They presented a tribute to Mario Lanza, the famous Italian tenor for whom Tabone was named, calling the show the First Annual Traverse City Wine and Opera Festival. They were confident that the wine part would work in the local community; the opera part was still unknown territory.

"As I said, we were a little concerned," Tabone said with a chuckle. "I mean, not everyone is necessarily a paesano (a fellow countryman) in Traverse City. Some people told us it was an impossible thing to do, that we'd lose our shirts. But Tony and I just wanted to focus on the music; even though neither one of us can read a note, we love it. And it turns out everyone else liked it too, so we were pretty sure then that we'd be OK."
As the northern Michigan opera scene is somewhat sparse, Tabone and Ciccone imported musicians from Rome and Sicily, as well as from the Metropolitan Opera in New York City. This year, they're doing the same, bringing in special performers from the Bellini Opera Foundation (based in Lincoln Park, Michigan) But they're also excited to present some local talent.
"We have three local sopranos this year," Tabone said. "Katrina Van Maanen, who's a lyric coloratura — those are very rare, you know — then also soprano Constance Coulter, and Amanda Kruk, who's a mezzo soprano. All three are from the Traverse City area."

The three ladies will be performing as part of the 2017 festival's tribute to Enrico Caruso, whom Tabone said is considered the greatest tenor of all time. "His era was the 1880s through 1920 or so," he said. "He was an Italian national, but he loved America. He ended up being a crossover artist, doing popular music as well as opera. Bck then he would get paid half a million dollars to sing just one song. He raised a lot of money for the U.S. war effort doing things like that."
From Dearborn, Michigan, the concert's maestro and lead baritone is Dino Valle. "He's sung with Luciano Pavarotti, is very involved with the opera scene in Detroit, and spends several months in Italy each year performing," Tabone said. "This year, he went to Rome to sing in the Caracalla Catacombs, which is a favorite of many opera singers."
The lead tenor will be Aaron Caruso, a graduate of Interlochen has had a strong connection to opera. "Aaron is actually a descendant of Enrico Caruso on his mother's side," Tabone said. Detroit Music Awards Outstanding Classical Vocalist winner Eva Evola also will be singing, alongside David Husser on piano, David Passalacqua on accordian, and Francesco Cavallini on mandolin.
The vocalists will perform a program of various operettas and pieces by Guiseppe Verdi, Giacomo Puccini, Ruggero Leoncavallo, and Gioachino Rossini, among others. They'll sing in both Italian and Spanish, and a pair of tango dancers will accompany a portion of the show. Afterwards, guests can attend an afterglow with Tabone and Ciccone wines, plus Mediterranean food catered by Traverse City's Olives and Wines, featuring Italian, Middle Eastern, and Greek hors d'oeuvres.
"During the afterglows, the opera stars come out and talk to the people and sign programs, and sometimes they even sing. I very much enjoy that," Tabone said. "I also enjoy the encores, and I especially like the classic pieces, like 'Nessun Dorma' and ''O Sole Mio.' Well, really, I enjoy just about every piece they perform. I just love the music."

The 2017 Traverse City Wine and Opera Festival takes place on Saturday, Sept. 16 at 7pm at the City Opera House in Traverse City, 106 E. Front St. Tickets: $35+. cityoperahouse.org or call (231) 941-8082.
Trending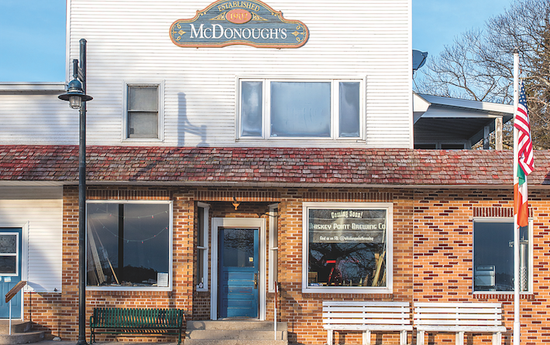 Welcome to Michigan's Most Remote Brewery
After years of planning and honing his beer-making skills, this spring, Patrick McGinnity plans to open Beaver Island's first microbrewery. Opening a craft brewery is challenging. Opening one on a remote island in Lake Michigan that's either a 15-minute plane ride or a two-and-a-half-hour ferry ride from ...
Read More >>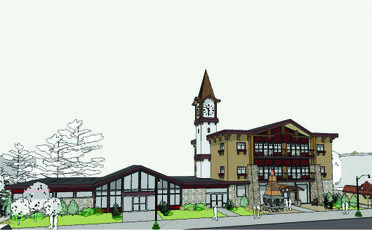 Gaylord: A boomtown Up North
Gaylord native Gary Scott had moved to Indiana, where he and some partners started a business to invest in distressed properties. He was talking to a banker in Detroit about real estate in Bloomington when he asked what kind of deals might be available in northern Michigan. ...
Read More >>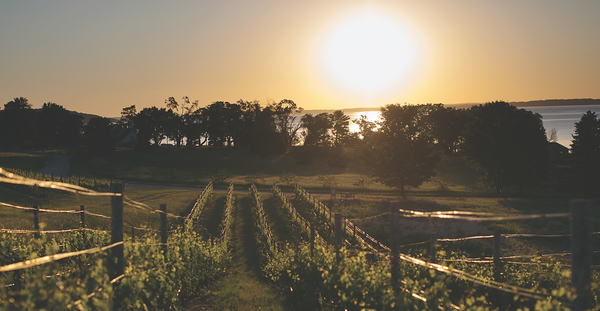 The Latest on the Region's Wine Scene
So many wines, so little time. Each year brings new vintages, new styles, new tasting rooms and events, even new grapes. With some four dozen wineries scattered around the region, how do you keep up with what's new and exciting? For starters, the Old Mission Peninsula Wineries ...
Read More >>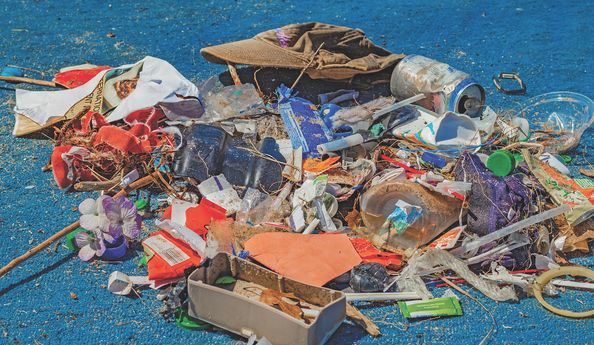 Does Grand Traverse Bay Have a Plastic Problem?
Some seasoned beachcombers noticed an alarming amount of plastic trash washed up along Grand Traverse Bay this spring, fueling worry that's been building over how so much plastic is getting into the Great Lakes and what the consequences might be. Photographer John Robert Williams has spent years ...
Read More >>
↑