Birds of a feather flock together at Sturgeon Bay Pottery
April 27, 2005
With a beautiful view, plenty of new merchandise coming in, and a fully-equipped pottery studio upstairs, Sturgeon River Pottery is just about ready for summer 2005.
Tucked back beneath somes trees just off Charlevoix Avenue between Petoskey and Bay Harbor, Sturgeon River Pottery was founded in 1980 by Karen and Steve Andrews, but began its life about 25 miles east of its current location in Karen's first pottery studio on the banks of the Sturgeon River. Their first building was actually a gas station that the duo converted into their workshop/gallery.
Karen and Steve's pottery quickly became popular; they rapidly outgrew their first location, and moved to Bay Shore. Little did they know that they'd get such a large following and would have to move their business yet again. In 1985, the Andrews moved to their current location, revisiting the conversion theme of their first studio by renovating a farm, including a tractor stall that became the gallery. Just a few years later, the store was expanded even more to make room for the wild bird supplies that Karen and Steve also like so much.
BIRD SANCTUARY
One really doesn't know where to look first upon arriving at Sturgeon River Pottery, and this is a good thing. The rustic main building and outer front courtyard are chock-full of colorful items, some still and sturdy and some moving with the slightest breeze, including some live "items" that aren't for sale - a whole host of chirping birds that appear to be regular patrons of the Andrews' business, taking full advantage of the birdfeeders hung generously on the property.
"This is a good time of year to prepare for a lot of the seasonal birds that are coming back," manager Lisa Russell says, "we've already had people spotting bluebirds and Baltimore orioles, and the hummingbirds will be back soon, as well."
Several new birding items are expected for this year's birding season, to join Sturgeon River's already extensive inventory - they've got birdfeeders and birdbaths, bird books and bird guides, and, of course, bird houses.
"This is the time of year when courtship happens for birds," Russell chuckles, "which also makes it the perfect time of year to put birdhouses out!" And Sturgeon River can help birding enthusiasts, from the beginner to the expert, with their price range for birdfeeders running from $5 to almost $200. "We've got pretty much everything a backyard birder could ever need," Russell says.
To further enhance your outdoor areas, there are all kinds of garden items, from Amish-crafted furniture to gazing balls, wind chimes, garden sculptures, stepping stones, bright outdoor banners, copper sculptures, fountains, outdoor clocks and thermometers, gardening books, birdfeeder stands, and so much more - they've even got squirrel baffles "to keep 'em off" the birdfeeders, and squirrel feeders, "to feed 'em on purpose!" Indoors, you'll find an even more eclectic mix of things displayed throughout the rambling building, much of it hand-made by the Andrews themselves.
POTTERY STUDIO
"The Andrews' pottery studio is located right upstairs," Russell points out, "and we often invite our customers to come on up and watch pottery being thrown." There's a beautiful view of Lake Michigan from the upstairs studio, which must help inspire the Andrews' equally beautiful work, which is on display all over the store. One of Karen Andrews' most popular items is a pretty blue and green glaze - the two artisans often introduce new colors and patterns to their pottery lines - and it's easy to see why their work is collected all over Northern Michigan and beyond. They also offer the work of many fellow potters, including standout Ayers Pottery from Missouri, with their green-blue-red pattern that melts to an earthy brown - over a dozen additional artisans are represented in all - and that's just the pottery.
"We're a big gift destination," Russell explains, "as we have a lot of unusual items from many different artists, and they all make unique and wonderful gifts." In addition to the wild bird supplies, the garden items, the furniture, and the pottery, they also offer a funky line of quirky Petoskey Stone jewelry, a great homage to Michigan's State Stone as crafted by Anne Thrush. There are nifty calendars from See-North (one of Northern Michigan's great environmental organizations). Intriguing "Tree of Life" sculptures, made of copper and steamed and bent wood, are scattered throughout the display areas. And there's even more - jewelry, metal art, notecards, polished Petoskey Stones ("one of the largest selections in Northern Michigan!"), candles and candle holders, wood carvings, stained glass - we could go on and on, but the best way for you to find out even more about Sturgeon River Pottery and Wild Bird Supply is to simply stop by and discover it all for yourself.
Sturgeon River Pottery and Wild Bird Supply is located at 3031 Charlevoix Avenue, halfway between Petoskey and Bay Harbor. Telephone 231-347-0590, or visit their extensive website online at www.sturgeonriver.com
Trending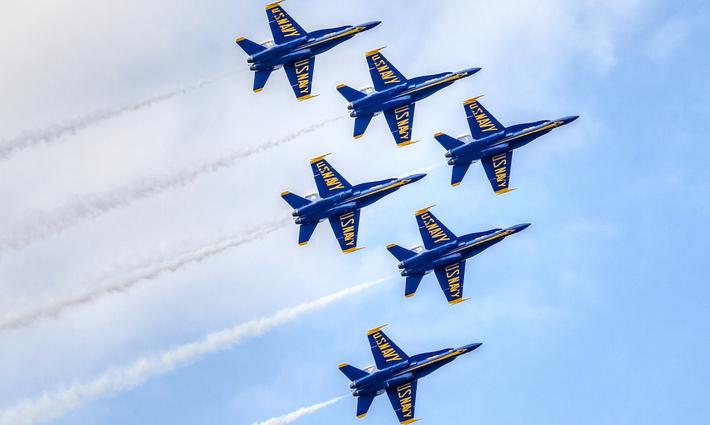 The Wind Beneath the Blue Angels' Wings
Crowds gather along Grand Traverse Bay to gaze into the sky for the biggest beach bash of the year. A voice shouts, &ldquo...
Read More >>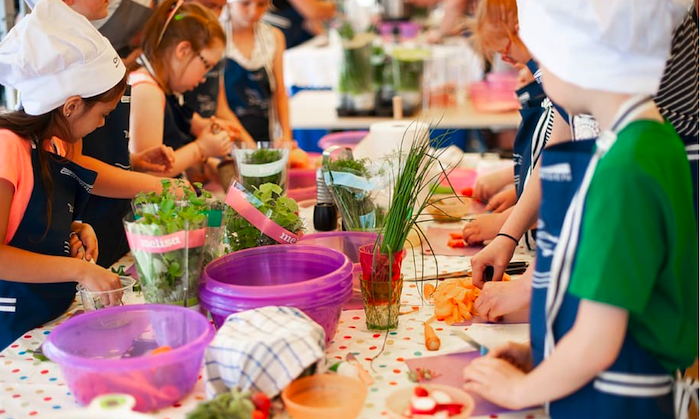 Creative Solutions to Food Insecurity
Food insecurity remains an ongoing concern in Michigan, with the nonprofit Feeding America reporting that in our state, 1 ...
Read More >>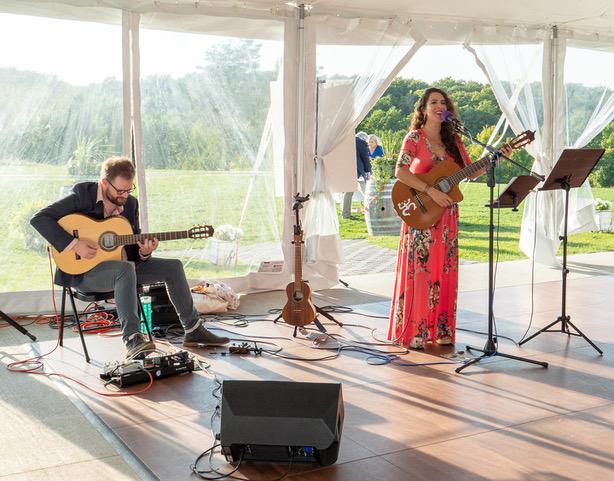 In Gratitude
"In Gratitude," a free community concert, will be held at 7:30pm on June 30 to thank the many donors and suppo...
Read More >>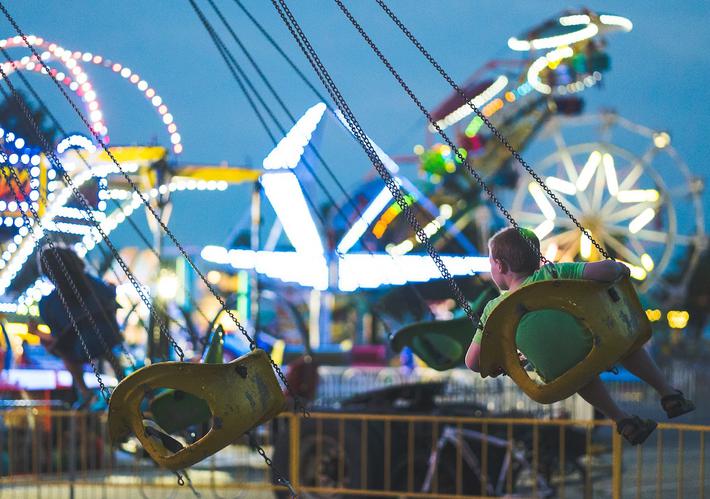 Forest + Festival = Fun
For more than 80 years, folks in Manistee County have been celebrating the Manistee National Forest Festival. This year, t...
Read More >>
↑