Bill Post Finds his Pop Tarts still Hot after 40 Years
May 21, 2003
Pop-Tarts may be hitting the big 4-0 this year, but they're younger,
hipper, and even trendier today than they were in 1963. Everyone from
your kids to celebs Ashanti, Missy Elliot, and Randy Jackson love the
flat toaster pastries.
Bill Post of Glen Arbor was the brains behind the breakfast
favorite. Four decades ago while working as a plant manager for Keebler
in Grand Rapids, he was asked by Kellogg's to develop a breakfast food
for the toaster. When even his own kids raved about them, he knew he had
a hit on his hands. "They really went wild for those 'fruit scones' --
that's what we called them at first," he recalls.
Kids across the country reacted the same way when Pop-Tarts were
test-marketed in Cleveland in November, 1963. The pastries flew off the
shelves, prompting Kellogg's to boost its initial production from 10,000
to 45,000 cases of the original unfrosted flavors: strawberry,
blueberry, apple-currant and brown sugar cinnamon. Today's 31 flavors
include low-fat varieties and the newest Yogurt Blasts, which debut in
June.
Post (no relation to the Post cereal clan) still eats the pastries
himself. He regularly hops in his car -- with personalized Pop-Tart
license plate ˆ and heads to the local grocery store hoping for a sale
on his favorite, Frosted Strawberry (he prefers them untoasted). "I like
to stand in the store and watch consumers take them off the shelves.
That's a lot of fun."
Here's a look back with Bill Post at the beginnings of this Pop-ular
Favorite.
NE: As I understand it, you were the one who created Pop-Tarts.
Post: Well, it was a Kellogg idea, and I worked at Keebler. Kellogg wanted
something for the toaster, and we were able to put together the
equipment to create what they wanted. They were cereal people, not
bakery people ˆ that's why they asked us to do it.
NE: Were Pop-Tarts an instant hit?
Post: Yes, it's kind of a funny story really. The execs didn't think it
was a very good idea, but the kids loved 'em. Kids were grabbing them
off the shelves and the distribution department was being asked for
more, but the guys upstairs were trying to decide whether or not they
really wanted them.
NE: I read where you tested them on your own kids, and they loved them.
Post: Yeah, I used to bring a lot of samples home, and they'd turn up
their noses at some of them. But they'd say, 'Bring those fruit scones
home.' That's what we called them at first, fruit scones. 'Bring some of
those home, will you, Dad?'
NE: Did you have any idea they'd turn into a cultural icon?
Post: No. At the time, I thought it was a great idea, but as we became
more involved, it sort of *had* to work, because, man oh man, I had my
neck out so far on the equipment and getting unauthorized shipments of
equipment from other facilities without permission and without
accounting records and just plowing through and getting this thing done.
In retrospect, we expended hundreds of thousands of dollars, so this
thing had to go. It sounds so great now 40 years later, but I tell you
what, there was some turbulence at the time.
NE: If it didn't work, do you think it would have brought the company
down?
Post: No, Kellogg could have stood it and we had an arrangement that there
would be some reimbursement, but we didn't have anything written down.
There was no contract. It was just a handshake. After we got things
going, then we had to write a contract and that was difficult. But did I
know it was going to go? Yeah, I thought it was a good idea, but I
didn't know it was going to be *so* good. In the cookie business, there
are very few platforms of new products.
NE: What's your favorite?
Post: Frosted Strawberry.
NE: Do you toast them or eat them raw?
Post: I eat them cold, just the way they are. Pop-Tarts were really on the
threshold of portable foods, because candy bars were the only ones at
the time. In my opinion, Pop-Tarts started the whole 'breakfast on the
go' trend.
NE: Really? That wasn't an initial factor in their creation?
Post: No, they were supposed to be for the toaster. Everybody had a
toaster and Kellogg had nothing in it, so they wanted some sort of
breakfast food in the toaster.
NE: We always had Pop-Tarts in the house growing up. I liked the brown
sugar cinnamon, and we always had the chocolate fudge and strawberry
around.
Post: The brown sugar cinnamon came about because we wanted to have
something other than fruit. One of the guys at Kellogg said, 'You know,
my grandma used to make some cinnamon things. I like cinnamon.' So we
quickly went back to the bakery and put together a cinnamon filling like
his grandma used to make.
NE: Has the Pop-Tart formula changed through the years?
Post: It's been modified a bit for processing purposes, flavor, taste and
things like that. It's been tweaked.
NE: Do you still eat them?
Post: Do I ever! I watch for sales at Meijer's, and I have a lot of fun
watching people. I like to stand there and watch consumers take them off
the shelves. That's fun.
_________________________________________
(Find photo of Pop Tart, if possible)
Pop (-Tart) Trivia:
- Americans eat about 2 billion Pop-Tarts each year (the Midwest eats
the most), enough to stretch from San Francisco to New York 52 times or
half-way to the moon.
- Frosted Strawberry, Brown Sugar Cinnamon, and S'mores are 2003's
hottest sellers.
- Toasted or no? Those who plug in their Pop-Tarts are in a slight
majority over those who don't.
- In 1967, Post ran a few through a cookie-icing machine, creating the
first frosted Pop-Tarts. With toaster and iced Pop-Tarts in hand, he
proved to his skeptical boss that the frosting wouldn't melt. Within an
hour of that demonstration, Kellogg's decided to frost all varieties - a
decision that doubled the market.
- An animated toaster named Milton touted Pop-Tarts on commercials
during classic '60s shows. Today, Pop-Tarts are celebrities in their own
right: They've been featured in David Letterman's Top Ten Lists and in
movies like Toy Story and The Sixth Sense.
- In 1998, Kellogg's created "The World's Largest Pop-Tart" at Madison
Square Garden. Measuring 25 feet by 35 feet and weighing 1,250 pounds,
it used 10,500 individual Strawberry Pop-Tarts and took four hours to
build.
- A few flavors that didn't make the grade: Chocolate Peppermint, Cherry
Chip, and Frosted Peanut Butter and Jelly. ("Peanut butter couldn't take
the heat," notes Post.)
Trending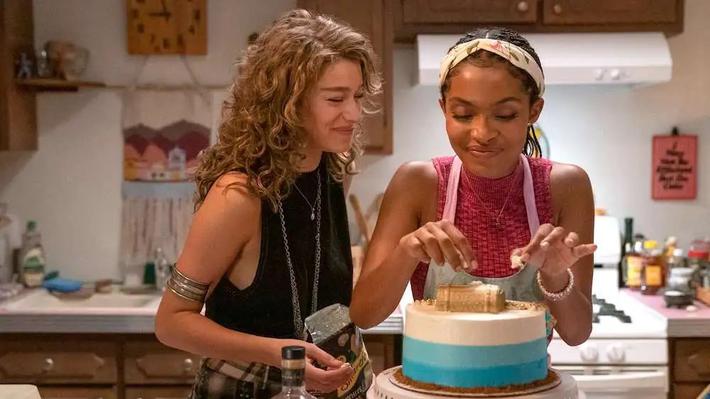 Film Review: Sitting in Bars with Cake
With a slate of spooky movies headed into theaters over the next few weeks, this scaredy cat searched for a new release th...
Read More >>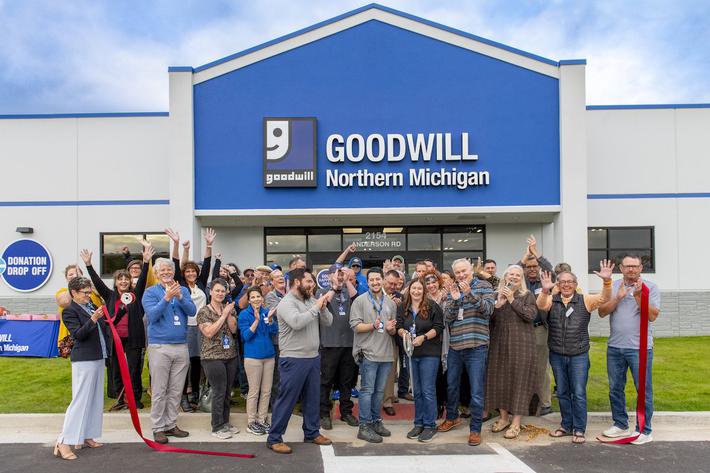 Goodwill Gets New Digs in Petoskey
This past week, Goodwill Northern Michigan opened a new Goodwill store in Petoskey at 2154 Anderson Rd., which replaces th...
Read More >>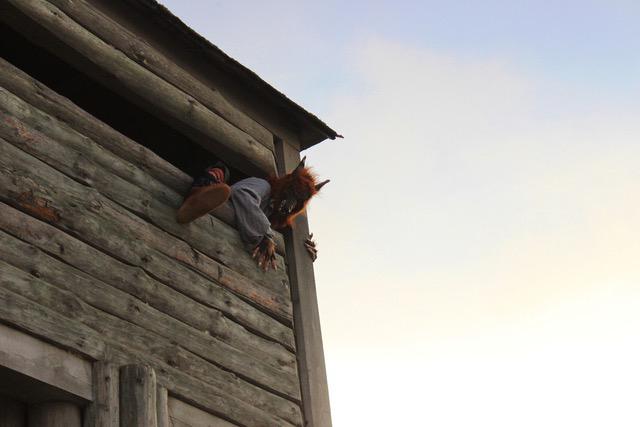 A Night at Fort Fright
This is not your typical haunted house or trail! Make your way through Fort Fright, an 18th-century fort and fur trading v...
Read More >>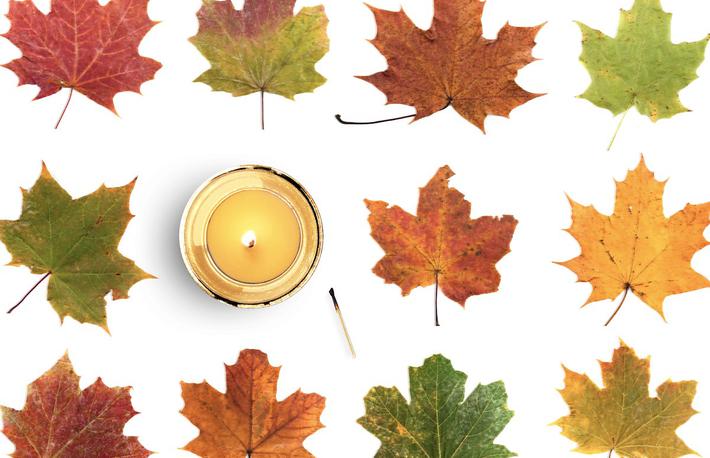 All the Scents of Fall
With the equinox behind us, it's time to go all in on autumn. Traverse City Candle Co. has done just that with their...
Read More >>