Homeless artist creates an expression of his love
Feb. 1, 2009
Homeless artist creates an expression of his love
Priscilla Miller 2/2/09
How a collection of wooden panels created by a homeless man living in a windowless Kalkaska warehouse made it to a downtown Petoskey gallery could be contributed to just a string of coincidences. Others believe, it was nothing less than miraculous.
It began when a woman from Grand Rapids named Deb Swanson called Paul Hresko to inquire about renting one of his Elk Rapids vacation properties during the off-season several years ago. Once settled into the rental, she expressed an interest in doing some volunteer work.
Hresko was working in Kalkaska at the time, and introduced her to a nun there. The two women had lunch and afterwards, the nun said, "I think there's something you should see." She proceeded to drive Swanson to an old school house. The man who answered the knock at the schoolhouse door took one look at Swanson and said, "Oh, it's you. The father said you were coming!" Then, as they were preparing to leave, he gave Deb the keys to the schoolhouse door, motioned toward a collection of panels inside, and said, "Here, you need to find a home for these."
Swanson (who has since married and is now named Deb Heinzelman) told Hresko's wife, Patti, about the moment she first saw Ed Lantzer standing in the doorway with his magnificent panels depicting the life of Christ in the background. "His words caused the hair on the back of my neck to stand on end," she said.
Later that day, Patti told her husband about Swanson's experience. They decided to pay Lantzer a visit and take a look at the panels. As they gazed at the panels for the first time, they were awe struck. The panels were unlike anything they had ever seen before, and they marveled at the little man, standing before them, who had created such an incredible work of art.
MOSAIC PATTERN
Lantzer's journey through life began 76 years ago in Kalkaska. As a young boy, he learned a woodworking technique known as marquetry from his father, in which a variety of different wood samples are cut into small triangular pieces. The pieces are overlaid onto the surface of furniture, where the natural colors of the wood produce intricate mosaic patterns.
Lantzer began creating his own technique, cutting pieces of wood into diamond shapes. He spent hours perfecting his work, discovering which species of wood provided the colors and effects he desired. He conceived of his designs without the use of any drawings.
Lantzer says he was once told he "didn't have the ability to love." In response, he named his life's work "My Father's Love." He created 30 panels, each weighing between 300-400 pounds, and measuring eight feet tall and four feet wide. The panels are made from thousands of tiny diamond shapes, cut from over 150 different types of hardwood and overlaid onto one inch plywood, representing over 30 years of work.
HOMELESS ARTIST
Lantzer eventually moved from the schoolhouse into a Kalkaska warehouse. He continued working on the panels, living at the warehouse in secret. Over the course of five years, a friendship between Lantzer and Hresko had been established and when the warehouse was sold, Hresko made arrangements to store the panels in a friend's garage. By that time, a 501C3 organization, known as the "My Father's Love Foundation," had been formed to protect and preserve the panels.
The panels had a temporary home, but when Hresko asked where Lantzer was staying, he replied: "I'll probably sleep behind the Big Boy tonight." Hresko took his friend home until a room at the Goodwill Inn became available. Soon after, Lantzer was diagnosed with stomach cancer, requiring months of hospitalization and nursing home care.
In the meantime, the panels remained stacked in the garage. This fact haunted Hresko as he tried to find a place where they could go on public display. At a friend's suggestion, Hresko made an appointment to meet with Dale Hull, who had been instrumental in the formation of the Crooked Tree Art Center in Petoskey.
A day prior to this appointment, Hresko went to visit Lantzer at the nursing home. During their conversation, Lantzer mentioned the writings of Christian fantasy author C.S. Lewis, who wrote the "Narnia" saga. Lantzer handed Hresko a C.S. Lewis tape, titled "Mere Christianity," and suggested he listen to it on his drive to meet with Hull.
Twenty minutes into that meeting, Hull mentioned the annual C.S. Lewis Festival held in Petoskey each year and spoke of an upcoming C.S. Lewis Elderhostel, taking place that June. Hresko couldn't believe his ears. Almost instantaneously, an idea occurred to both men: an exhibit of the My Father's Love panels would coincide perfectly with the C.S. Lewis event.
Plans for the panels to be displayed in a vacant Petoskey gallery were set in motion. The public's reaction to the exhibit was overwhelming. When it closed, a building across the street was gifted for a year to the "My Father's Love Foundation." As a result, the panels are still on display in downtown Petoskey.
EAGER TO WORK
With his cancer in remission, Lantzer lives in an apartment near the gallery. As soon as a new workroom is ready, he is anxious to get back to "doing his father's work." Today, a number of wood suppliers are available to him. He admits it's quite a change from the days when he had to raid dumpsters and scrap heaps at construction sites in order to acquire the wood he needed.
Where the panels will ultimately find a permanent home remains uncertain. One thing is certain however, the man who was once told he "didn't have the ability to love," has created a legacy of love that will inspire generations for years to come.
You can see Ed Lantzer's panels on display at 443 E. Mitchell Street in Petoskey. For additional information, check out www.myfatherslove.info.
Trending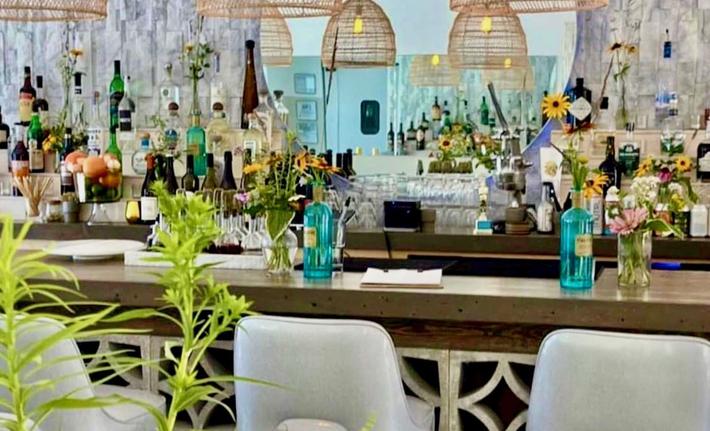 Your Fall Restaurant Guide: Six Spots to Stop for a Bite in Northern Michigan
The weather may be cooling down, but the culinary scene in northern Michigan is heating up. This summer, we explored six n...
Read More >>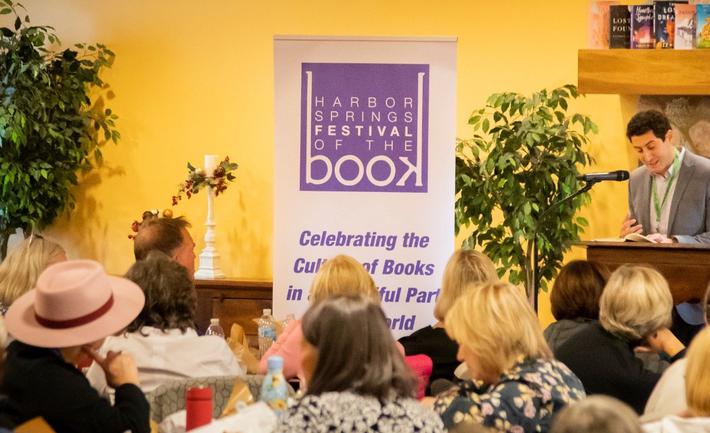 A Weekend of Books
It's a bookish weekend in Petoskey, Bay Harbor, and Harbor Springs! (Be still, our literary hearts!) First up is the...
Read More >>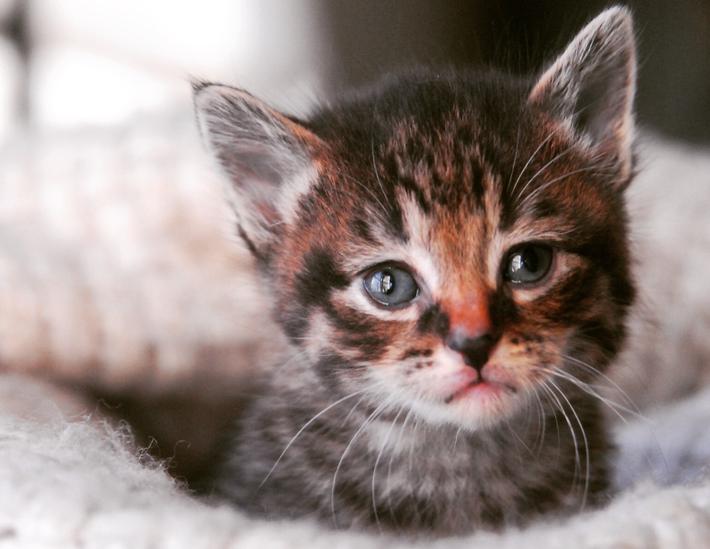 Make Your Pet Famous!
Every fall, Northern Express puts together our Pets Issue, which features stories about our beloved furry friends. As part...
Read More >>

Transformation on the Trail
It's no secret that the Boardman Lake Loop Trail in Traverse City is a popular spot for a stroll. And after a summer...
Read More >>