Wave Riders
June 13, 2010
Wave Riders The New Rage: stand-up paddle boarding
By Anne Stanton
When Beryl and Frank Scrocki learned they were expecting a third child, they decided to pack it in as far as downstate living goes, sell their house, and move north to Empire to open a … surf shop.
"We didn't know anything about surfing or whether anyone surfed here, but I spent summers here, and I knew you could surf. I'd spent a lot of times playing in the waves. Everyone thought we were crazy. 'Such a liability!' But it's working!"
Beryl, a fit and fresh-eyed blonde, is now the proud owner of Sleeping Bear Surf and Kayak, a colorful store in Empire that's packed with surfboards and surfer clothing. It's not their full-time income by any means (her husband works a full-time day job in the environmental field), but it's been a blast, plain and simple since opening the shop in 2004, she said.
Beryl makes it easy for wanna-be surfers to get started, with low rental rates and a talented surfing instructor, who takes students to nearby Frankfort. The shop also offers stand-up paddle boards—the new rage in Northern Michigan.
After Beryl opened her shop, she learned that surfers, in fact, have ridden on Lake Michigan waves for decades. Originally, they were few in number. Now there are at least a couple dozen of them in the region, mostly guys. You'll see them most often in Frankfort and Charlevoix, usually dressed in wetsuits to stay warm in the frigid winds that drive the waves high.
But now thanks to the growing sport of stand-up paddle board surfing (which doesn't demand the high swells), the number of wave riders is growing. The sport, at last, has become more accessible to cold-water weenies.
SURFING DUDE
Paul deHeer, 57, of Empire is perhaps the area's most experienced veteran of fresh water surfers. He's been riding a board in Lake Michigan since the age of 13. That's when he spent the summers in Grand Haven.
"The first time I tried to stand up, it was on a sailboat hull," he said, and it didn't go all that well." Yet his ride stoked a lifetime passion.
"Surfing gets your heart pumping, cruising with the wave, making turns here and there," said deHeer, who bemoans his lack of time on the water, owing to the demands of making custom furniture for a living.
He likes to surf in Frankfort and Empire (he's one of Beryl's favorite customers) and his goal is to "hang 10," meaning—for the uninitiated—putting all your toes on the front of the surfboard.
DeHeer is part of a well-connected group that watches the weather channel with great interest. Unlike ocean surfing, conditions for fresh water surfing are good for just a few hours. Maybe a day. Big waves are cause for a party. The quicker these guys can get to Frankfort, the better.
"The wind needs to come from the south—a little southeast or a little southwest – for surfing on the north side of Frankfort's pier where we usually go. Sometimes if the wind is from the north, we go to the opposite side in Elberta. Leland is a good spot for the north wind. If the wind is coming from the west, that's not good for anywhere. Every little angle on the shoreline makes a difference."
Rides are 10 to 15 seconds, close to a minute if you get a really good wave, he said.
"Sometimes I'll catch it pretty close to the pier, and I can keep with it all the way to the shore. I like the long smooth rides. Adrenaline junkies like the really high waves, and then taking them straight down."
Allen Talcott, a high school teacher and another veteran surfer, lives up in Good Hart and goes to Charlevoix most often to surf. There's also the Petoskey and Good Hart beaches.
"What you need is an area where the water is very deep and suddenly it gets shallow and stays that way; there will be waves at that spot. We are always looking for spots like that," Talcott said. "The nice thing about Frankfort and Charlevoix is they have that situation with the bottom plus a wall to hide behind. The wind will be blowing where there are waves, and it's nice to be sheltered from the wind."
Waves are more consistent in the Spring and Fall, although good conditions come along in the summer—just less often. Some places offer short powerful rides, while others are better with long coasting glides, Talcott said.
"It's all fun! In the winter, I'm entirely covered up in the thickest neoprene, everywhere except my face. It's impressive; it keeps me warm," he said.
The beauty of fresh water surfing is no worries about sharks. But the lake has boulders (don't surf near them) and the water is cold. "That's our main danger. It's pretty serious—we had some people die this spring. They were sailing in a canoe, something went wrong, and they capsized and couldn't get back in. The water was very cold."
That's why surfers have a wardrobe of wetsuits, from thin to thick, which not only keep them warm, but also help them float. You won't see many thongs, or many women for that matter. "Most of the women don't want to be in really cold water, and we are out there when the water is cold sometimes. But there are a few, mostly in Marquette."
ENTER THE WOMEN FACTOR
Nancy Bordine loves adventure, and she's on a mission to get more women onto Michigan's inland lakes, rivers, and ultimately wave riding on Lake Michigan, which requires considerable skill. Fortunately, her husband, Larry, is making it easier.
Larry, a mechanical and marine engineer, builds stand-up paddle boards especially designed for the challenges of Lake Michigan. Stand-up paddle boards are longer and wider than surf boards; you power them by paddling on alternating sides.
Bordine teaches a Wow-E-Wow class, which teaches Traverse City area women how to stand-up paddle board on calm rivers, wetlands and lakes. Techniques come naturally to those with paddling experience. Not only is it really fun, it also builds core strength, she said.
"On flat water, I can make you comfortable five to ten minutes. Everybody's laughing and talking in 5 to 10 minutes. 'Oh wow, look at me! I'm standing up.' They take a few strokes, and realize it isn't so hard. It's cool!"
"We start at the Boardman Lake, and we get our bearings, we get the feel for it. Then we cruise down the river, which is like a magic carpet ride, the grass is swaying underneath you. You see this great big carp underneath you. You cruise past the library, under the bridges. People on the bridges yell out, 'Don't fall! Don't fall!' I've never fallen in the river."
Larry, 48, came to stand-up paddle boards by way of surfing in California as a young boy. He stopped surfing after moving away from the state, but then came the mid-life crisis ten years ago.
"I remembered I had a lot of fun surfing, and I don't know why I ever quit. I gotta try that again. So I began surfing on Lake Michigan. They have a different type of wave than the ocean; they're every bit as good, just different. But taking an ocean board and trying to surf here was frustrating."
Bordine, who has a passion for designing "toys," remembered a trip to Hawaii and reading about ancient kings paddling from one island to another, catching these beautiful little knee-high waves. "I thought, gee, that sounds exactly like what we have here." Thus inspired, he began work on building a stand-up paddle board.
"I had that board three quarters complete when I read an article about stand-up paddle surfing," said Bordine, who works out of his spacious backyard garage near downtown Traverse City. "So I went ahead and completed the board, built the paddle, and took it out to the lake. The minute I stood up and caught a wave, I thought, 'This is it! This is absolutely it!'"
Unlike surfing, you don't lay down on the board and paddle your way out to the shelf to wait for a wave—you stand up and paddle your way to the wave.
"The beautiful thing about them is how often you can ride a wave," said Nancy. "When we're out there, the traditional surfers will wait and wait for a wave to come by. They need a bigger wave, and the thing about stand-up paddle surfing is you don't. And after you ride the wave, you still have momentum to catch the wave behind it, and the wave behind that one. Your ride is really long."
The Bordines became so consumed by wanting everyone to try the new sport, they are opening the Beach Nut Surf Shop in Frankfort this week. They'll sell and rent out surf boards and stand-up paddle boards, even transporting them for a fee. While other shops also rent and sell paddle boards, Larry's are specifically designed for Lake Michigan waves, with an upturned, pointy nose and a hollow, concave shape up front. This makes for a board less likely to nosedive into the water. He also added a V-shaped tail for greater responsiveness to turn the board.
Bordine's standing paddle board costs $1,500—about the mid-range for paddle boards that range in cost from $1,100 to $2,000. The only problem: Bordine hand makes the standing paddle boards and can't keep up with demand.
"I have so many people who want to get into it that I hold a class each winter on how to make one," he said.
Yet other surf shop owners stand by the performance of the proven stand-up paddle boards they sell. They caution buyers to stay away from the inflatable and plastic boards at the big box stores.
"Those are more like toys, where the real stand-up board has the stiffness and performance you need. There's quite a difference," said Scott Wilson, owner of Sailsport Marine in Traverse City.
Some surfers like deHeer have no interest in stand-up paddle surfing, while newcomers to Lake Michigan skip the surfboard and directly proceed to this new way of surfing.
"I bought a paddle board with the intention of just touring with it. I thought this will be something fun. And then I started catching waves, and I was just hooked, " said Marcus Quintiliano, 37, a Harbor Springs carpenter. "It took off from there. They work great on the lakes. A lot of times the waves don't have a lot of power. With the board, it's easier to get up on the plane of the wave, so you can catch much smaller waves. That's why it works so much better here.
"Its growing in popularity, like enormously. In the surfing world, it's blowing up, more so on the coast, not so much here. They are selling a lot of touring boards, not so much for surfing."
The Bordines invite you to an open house at their Beach Nut Surf Shop in Frankfort on June 25. Call Nancy at 231-357-0690 for more information. To see the "Michael Jordan" of standing paddle board surfing, Google Laird Hamilton and watch him on Youtube.
Trending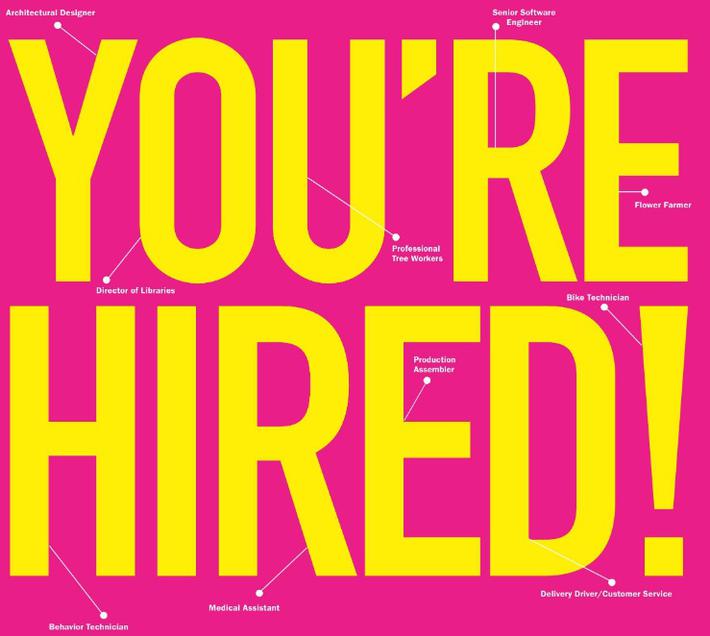 Now Hiring! Up North Jobs
Welcome to our Spring 2022 "Now Hiring" section sponsored by Hagerty! Here you'll find mo...
Read More >>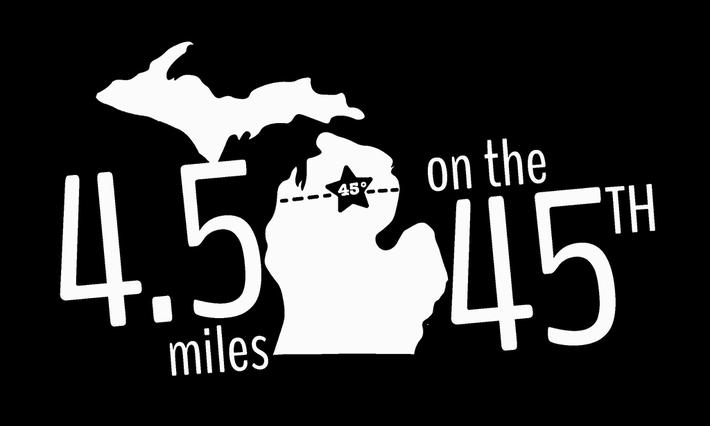 Gear Up for Running Season in Gaylord
Coming soon, Northern Express will be sharing the 2022 race calendar full of running, biking, and paddling races across no...
Read More >>
Hope Springs
After weeks of wet, gray, and chilly "pseudo-spring," we are finally starting to see the real thing. May sunli...
Read More >>
Should Have Seen It Coming
Pro-choice advocates should have seen it coming; Roe v. Wade has been a goner since Donald Trump nominated three Supreme C...
Read More >>
↑