Bliss Polo Club
Aug. 29, 2010
The Galloping Game: Horsing around with the Bliss Polo Club
By Kristi Kates
"We have all sought the state of being that is bliss," Mason Lampton explains of his love of polo and the North. "I found it in Michigan."
Georgia resident Lampton, who purchased a farm in Bliss three years ago, has brought something to the region that few have had the chance to experience - namely, the newly-established Bliss Polo Club.
"I have vacationed in Harbor Springs for over 25 years," Lampton says, "I have enjoyed the beauty of the area, the cool summers, and the lure of the many activities available to the vacationer. As I aged, I had more time to stay in Michigan - and I wanted more and more to play polo in this glorious spot."
Lampton explains that his intention was to create a polo facility that would take advantage of the countryside setting and the "incredible" weather in Bliss.
He set up three polo fields on his Bliss-based farmland, and added paddocks for visiting horses. "We had over 80 horses there in July," he says.
Players have already visited the Bliss Polo Club, Lampton says, from Chicago, Detroit, the Dominican Republic, along with his own hometown of Columbus, Georgia, among other locales.
"They have all endorsed the setup, and look forward to coming back," he says, "this was a great accomplishment for the first year."

SPORTING LIFE
Lampton's own polo accomplishments are impressive, as well. Originally from Louisville, Kentucky (he's lived in Georgia for the past 32 years), he was introduced to polo early in his life; his father would ask him and his siblings to walk his horses to cool them down after a game.
"We saddled his horses and exercised them for him," Lampton says. "All of this established us as good riders, and I have played polo ever since those early days."
Lampton's brother-in-law, John Flournoy, began his polo career in the late '70s, also building a polo facility of his own that has attracted players from all over the world.
"His influence propelled us to play the game in the upper end of the sport," Lampton says. "Together we have played at venues across the eastern U.S., where we would compete in tournaments hosted by various clubs."
The tournaments, Lampton explains, are rated by goals; each team must bring players whose handicaps equate to the goals as determined by the tournament committee - for example, a twenty-goal game - all governed by the United States Polo Association.
"The best players in the world are rated 10 goals," Lampton points out, "the ratings descend to zero goal for a player who enjoys the game on weekends. 'A' players are unrated and just starting their careers. I was three goals at my peak, but at 63 years old, I'm now at one goal. But the joy of polo is that it is still great fun, even as we age."

GAME EXPLAINED
Polo, at its most basic explanation, is a sport of two teams, each team consisting of four players and their horses. The objective, to score goals against the other team, is derived by hitting a small white wooden or plastic ball into the opposing team's goal using a long-handled mallet while riding on horseback. The game - traditionally great fun to observe - is played at high speed on a large grass field, and is often accompanied by afternoon picnics and receptions for the polo players and their friends and families.
The horses, Lampton says, are far from just a game accessory, but are an extremely important part of the sport.
"The better they are, the better the player," he says, "they are trained to turn on a dime, sprint at top speed and stop on a postage stamp. They must be brave enough to push the other player off the line of the ball, and have sense enough to follow the ball as the rider is reaching out to hit it under the duress of a competing player attempting to hook his mallet."
Lampton's two new horses, thoroughbred mares both five years old, were each bred to race, but weren't particularly competitive. Lampton saw other potential in them, and bought them from a friend.
Cobra and Tabasco, as the horses are named, are both "very fast in the sprint, and smart," according to Lampton, and instead of on the track, they've found their calling on the polo field.
"They have just now become very good, as they are in their second year of polo," he says, "they are beginning to understand their mission, and with that newfound purpose, they are amazing in their willingness to get the job done."
Lampton has proven pretty adept at getting his own project done, too. His next goal for the Bliss Polo Club is the continue improving the facility, as he says, so more players will be encouraged to visit the Harbor Springs and Bliss areas.
"As we get more players in, we will set up more tournaments, which will add to the fun," Lampton says, "90% of the work is completed - we need only to enjoy the moment."

*The Bliss Polo Club may be found on Facebook at http://www.facebook.com/pages/Bliss-Polo-Club/132894596745028. Those interested in participating may also contact Lampton by mail at 945 Broadway, Columbus, GA 39102. Visitors and the public are welcome to watch the polo matches.*

Trending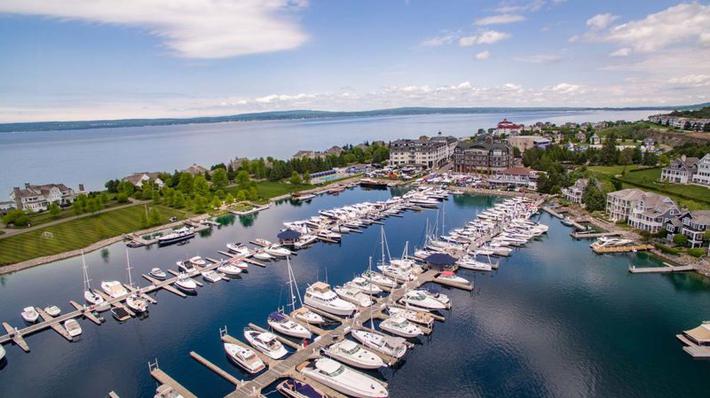 We Like Big Boats, and We Cannot Lie
Since buying your own yacht isn't likely this year due to supply and demand issues, what's the harm in dreamin...
Read More >>
Ending the Filibuster
The filibuster, much in the news lately, has an interesting if not usually glorious history. From the French word...
Read More >>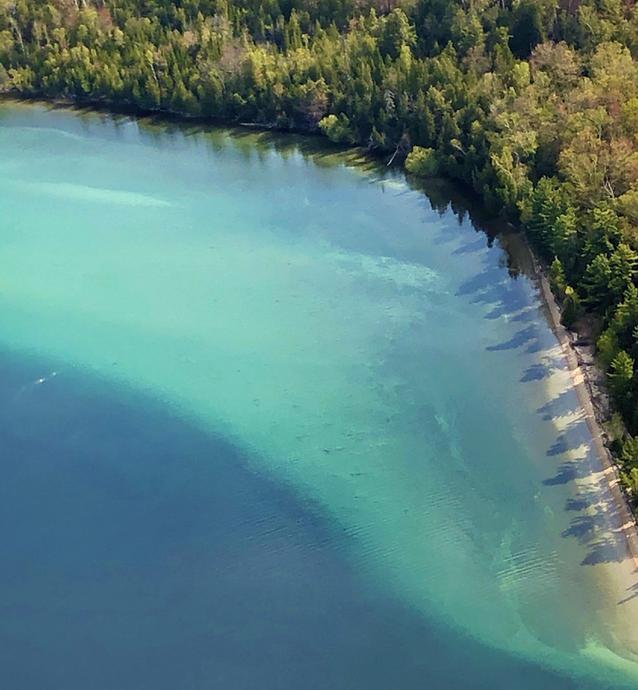 Torch Lake Takeover
You don't need to live on the shores of Torch Lake to know how breathtakingly gorgeous it is. A massive inland lake ...
Read More >>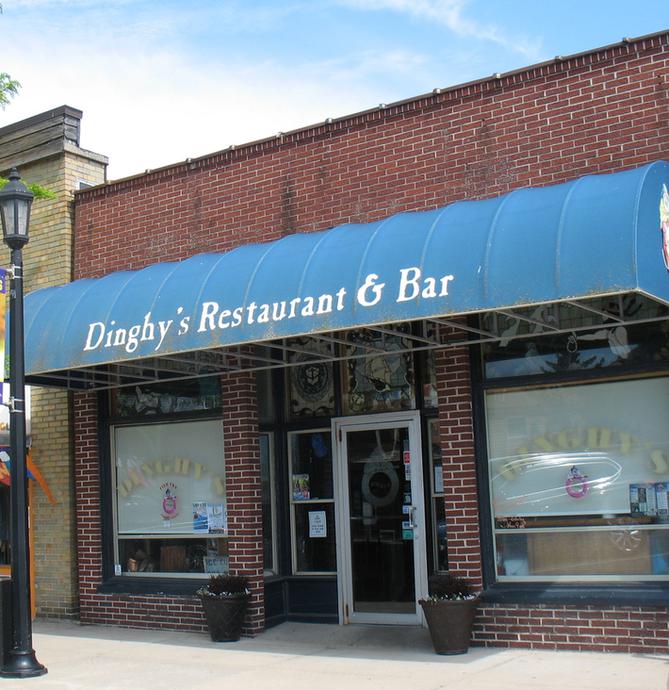 Dinghy's Restaurant & Bar
Kelly Sandman chuckles at a customer's joke, runs a cloth across a section of the 33-foot-bar, then greets a famishe...
Read More >>
↑