Archie Kiel Sentenced to Jail
Oct. 10, 2010
Kiel, who lives in Rapid City, will not be able to use medical marijuana while incarcerated,  but he will be able to leave jail for brief periods if necessitated by his medical condition, Judge Janet Allen ruled.
 Kiel appeared on the cover of Northern Express in the summer of 2009, enthusiastically espousing the benefits of medical marijuana for those suffering from pain and even cancer.
He was a patient as well as a supplier of medical marijuana  (called a caregiver) for four other patients. The article triggered a Traverse Narcotics Team helicopter fly-over and subsequent raid, in which detectives found more than the allowable 12 plants per patient. Two of the patients, including Kiel's 21-year-old son, had not received medical marijuana cards, although their doctors had signed their state applications.
A jury found Kiel guilty last summer for the manufacture of less than 20 marijuana plants, but innocent of perjury. Kiel received a far shorter jail term than the potential maximum of eight years.
Kiel must stay in jail while his attorney pursues an emergency motion that will soon be filed with the state Court of Appeals. A copy of the appeal wasn't available, but Wilson said it was triggered by a recent Court of Appeals decision, which says the so-called "affirmative defense" contained in the Medical Marijuana law can be used as a defense in a trial.
Kiel's attorney was not allowed to present the affirmative defense after Judge Allen barred discussion before the jury. She ruled that the affirmative defense was nullified when considered with another section of the law.

CONFUSION REIGNS
Allen and judges across the state have decried the law as confusing, vague, and contradictory. The law says that a caregiver can grow 12 plants for each patient, and that each patient must have a medical marijuana card. Karen O'Keefe, who helped write the law, said the affirmative defense is intended for those situations when a caregiver or patient has not completely met the letter of the law.
Kiel's first attorney, Ross Hickman, had intended to argue that Kiel could begin growing plants before their patients received a card to ensure an uninterrupted supply. He did successfully argue in the case that clones (pot branch clippings without roots) couldn't be considered plants.
Kiel fired Hickman last month and replaced him with attorney Mike Matilone of Lansing.
 Kalkaska Prosecutor Brian Donnelly described the Kiel case "as most unfortunate." He said that Kiel has presented himself as a person of influence among medical marijuana users, but had deliberately over-reached the law.
"He's a pot grower, and he's always been a pot grower …When caught, he went into a full-scale lie mode," he said.
 Kiel's attorney did not appear at the trial, but his associate, attorney J. Frank Wilson of Petoskey, stood in.
Wilson alleged that probation officer Sharon Wagner's pre-sentencing report was "colored by her bias" due to the fact she is married to Detective Wagner, whom he described as the lead investigator in the case. He asked that Kiel's sentencing be put on hold while the Court of Appeals decides on the emergency motion, but Judge Allen denied the request.
 Kiel, who limped into court, told the court that marijuana had saved his life. "I am totally disabled. I have benefited and I am alive today because of medical marijuana. … I feel 100 percent that I was within the law," he said.

HEALTH PROBLEMS
 Kiel suffers from a constellation of medical problems, ranging from a heart condition to mini-strokes to pain caused by a car accident and crashing his arm through a plate glass window. He told the courtroom that he has "died" twice, and was near giving up when he stopped using prescription drugs in favor of medical marijuana in 1998, 10 years before it was legal.
After the trial, Wilson said that the jail and prison systems ban the use of any prescription pain killers because they are narcotics. Medical marijuana falls into the same category. He believes that amounts to "cruel and unusual punishment," and believes there could be a safe way for prisoners to find pain relief.
There were about a dozen supporters for Kiel in the courtroom. In an impromptu speech, Wilson told a small crowd in front of the courthouse that attitudes are changing toward marijuana, but some still have an old mindset. "We'll see what happens. There are states out West that are trying to legalize it completely, but there will always be those who see it as a devil weed."
Trending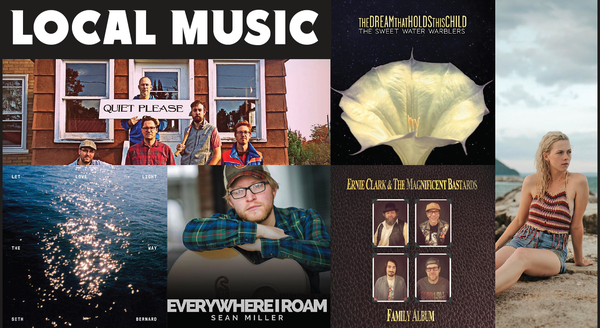 Listen Up: The Latest & Greatest Spins
So 2020 has not been a particularly great year for arts and entertainment. Film releases have been delayed. Concert tours ...
Read More >>

The Libertarians are Coming
Something in the ether, maybe, brought together a bunch of people who over the last year or so declared themselves Liberta...
Read More >>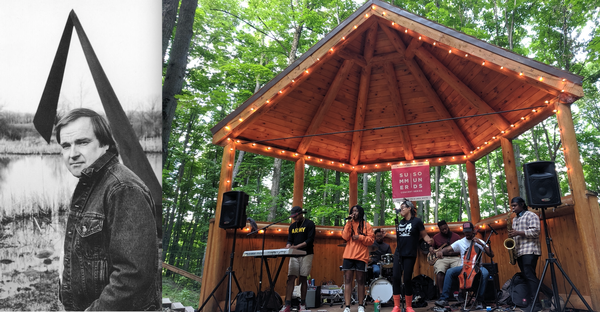 The Other Summer Sounds
As with virtually all venues, the enchanting forest-circled amphitheater inside Michigan Legacy Art Park — like its ...
Read More >>

Say You Were a Fan First
Who are the next big bright stars on the Michigan musical landscape? Who's the next band to become a local favorite ...
Read More >>
↑