The strange case of Jacob Cabinaw 3/21/11
March 20, 2011
The Strange Case of Jacob Cabinaw: Missing a year, his disappearance remains a mystery
By Rick Coates
People sometimes just disappear; often with adults it is by their own
choosing. But typically that disappearance is attached to some reason:
crimes committed, financial pressures, mental illness or stress. There is
usually some sort of indicator that points to a person choosing to
disappear. But what happens when not one of the indicators exists? That
seems to be the case with Jacob Cabinaw of Traverse City.
March 31, 2011 will mark the one year anniversary of Cabinaw's
disappearance. Jacob Cabinaw is 32 and is 5'11" and when last seen weighed
approximately 150 pounds and had short black hair (shaved head). He is
Native American and was wearing his work clothes, consisting of a grey
jacket, grey pants and brown work boots. He was driving a 2002 silver
Chevy Malibu that was damaged along the front passenger side.
LAST DAY IN TOWN
Here is what is known about Cabinaw's last day in the region. After
finishing work at Dave's Garage in Traverse City, Cabinaw joined some
friends at Hickory Hills to play frisbee golf (he was an avid player).
After they finished he was invited by his friend and playing partner Gary
Wittig to go to a party. Cabinaw declined, saying he had homework to
complete. Around 7:30 p.m. he dropped Wittig off at the lighthouse pole
across from the beach volleyball courts in Traverse City.  
After that it is all a mystery. Cabinaw's bank card was used around 9 p.m.
for a $5 purchase in Buckley. The clerk doesn't remember him. 
At 2 a.m., Cabinaw is on video at a Kalamazoo gas station using his bank
card but at 1 a.m. he made his monthly call to the military to notify them
that he was still in school. That call pinged off a tower in Oklahoma. 
Cabinaw's bank card was used next at a gas station in Fort Worth, Texas
the next day for $30. A few hours later, his card was used again for $30
at a gas station in Sweetwater, Texas where the video did not show who
made the purchase. That was the last time his card was used, and after a 1
a.m. phone call his phone was not used again. 
WORRIED FAMILY
Cabinaw's family and friends immediately knew something was not right. He
was living with his mother in the Grawn area and when he didn't return she
became worried. 
"It was not like Jacob to not call," said Sandra Cranson, one of his nine
brothers and sisters. "This was totally out of character for him, so we
started calling everyone from friends to the police."
At first the Sheriff's Department did not investigate since Cabinaw is an
adult and there was no evidence of foul play.
"I am not saying that Jacob Cabinaw left, but people do leave," said
Captain Dave Meechum of the Grand Traverse Sheriff's Department. "We have
been investigating this case for almost a year now. It is still an open
case even though it has been several months since we have had any leads.
His file is on my desk every day. Solving this is important to our
department."
Gary Wittig, Cabinaw's friend of the past couple of years, is also baffled
by Cabinaw's disappearance and said that their conversation at the frisbee
golf course was casual and that his friend gave no indication that he was
under any duress. 
"Jake was in great spirits that day; he didn't seem upset at all and he
never mentioned that he was having any problems," said Wittig. "For Jake
to just up and leave is totally not him; for him not to say anything to
anyone just does not make sense. He has two sons that he adores. I just
can't believe he would leave them behind."
Sandra Cranson agrees.
"Jacob's father was in and out of our lives for most of his childhood. He
grew up without his father," said Cranson. "He was so committed to his
sons and after what he went through growing up he vowed to always be there
for his boys."
GOOD TERMS
While divorced, Cabinaw was on good terms with his ex-wife; he was not
behind on child support.
"Rachel (Jacob's ex-wife) has been very helpful through this process. She
had his cell phone in her name so she was able to get all of his bills,"
said Cranson. "We reviewed every call he made in the past year and not one
to Texas."
Equally baffling to Cranson and Cabinaw's family and friends is that he
showed no signs of a person whose back was up against the wall.
"On Sunday he was at my house working on a school paper," said Cranson.
"Why would a person who was planning on leaving work on a paper for
school? There are other things that do not make sense. Like how did he get
to Texas without any money? He didn't pack a bag or take anything with
him. It just does not
add up."
Cabinaw's best friend Ken Barringer agrees.
"I have known Jake for 10 years and this is not the Jake I know. We spoke
almost every day, my family loved him. Jake was always smiling and never
seemed stressed," said Barringer. "If he had problems he would have told
me. But he was in the National Guard, a great soldier; he was going to
college and he was a hard worker at Dave's Garage. Plus, he talked about
his sons all the time and was very involved in their lives."
 WHY TEXAS?
Barringer is also baffled as to why Cabinaw might have traveled to Texas.
"He never spoke about Texas, and besides his brother being stationed in
Texas in the military for awhile, Jake never mentioned any friends down
there," said Barringer. "I couldn't think of any reason why he would make
a spur-of-the-moment decision to go down there."
There has been much speculation from family and friends in regard to Jacob
Cabinaw's disappearance but no hard evidence to support any theories. 
One theory is that Cabinaw might have been concerned about being in
trouble with the National Guard for his actions on March 31, 2010. Gary
Wittig admitted to the Sheriff's Department that he and Cabinaw had smoked
marijuana that day. The speculation is that Cabinaw might
have possibly been concerned that he would be drug tested and kicked out
of the National Guard.
"First all, it is alleged use, but we spoke to Jacob's commanding officer
last week and were told that Jacob was a model soldier and had never been
in trouble," said Cranson. "So if Jacob did smoke some pot I doubt that he
would have split town and turned his back on his family, his sons, his
employer, the Guard and school to essentially work for cash somewhere."
SPECULATIONS
His friends speculate that Cabinaw might have been convinced to help
someone in the spur of the moment that night. Figuring that he would be
back by morning, he wouldn't need clothes or money and somewhere along the
way something went wrong.
While his cell phone records have given no inclination as to why he has
disappeared, the family and law enforcement have yet to access his e-mail.
They had computer experts examine his hard-drive and nothing turned up.
Two weeks ago a search warrant was issued to Yahoo to access Cabinaw's
e-mail account but it could be months or years before Yahoo complies with
the warrant.     
"Our family knows that law enforcement believes he left on his own. I am
sure there are others that have speculated this to be the case as well.
But these are people who did not know Jacob. Anyone who knows him would
never believe he could do this," said Cranson.
"But in reality one year later -- even though our family knows that Jacob
did not disappear by his own choosing -- the reality is we have to hope
the others are right because that is our only hope of seeing him alive
again."
At the time of publication Express Contributing Editor Rick Coates was
exploring additional details about Jacob Cabinaw's disappearance. Look for
a follow up piece in the near future.
Trending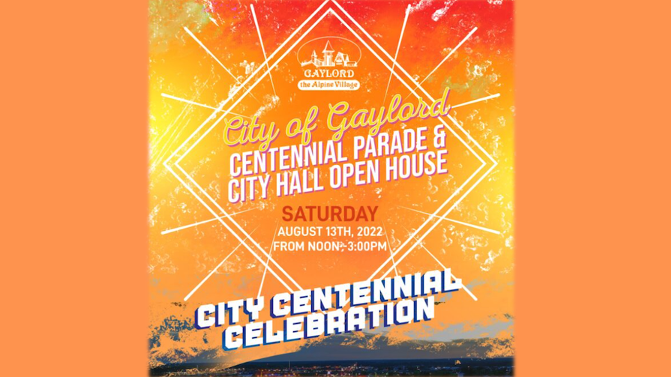 Centennial Celebration in Gaylord
The City of Gaylord is celebrating 100 years this weekend with a parade and City Hall open house. This celebration, just s...
Read More >>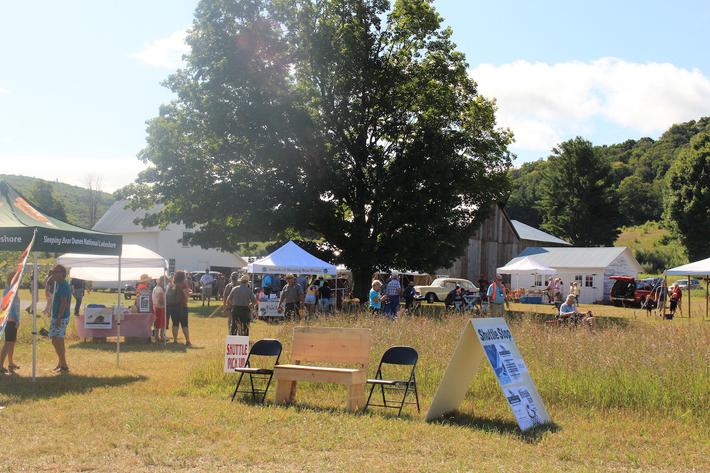 Life in the 1800s Comes Alive at Port Oneida Fair
Head to the Port Oneida Fair in the Rural Historic District of Sleeping Bear Dunes National Lakeshore to experience life a...
Read More >>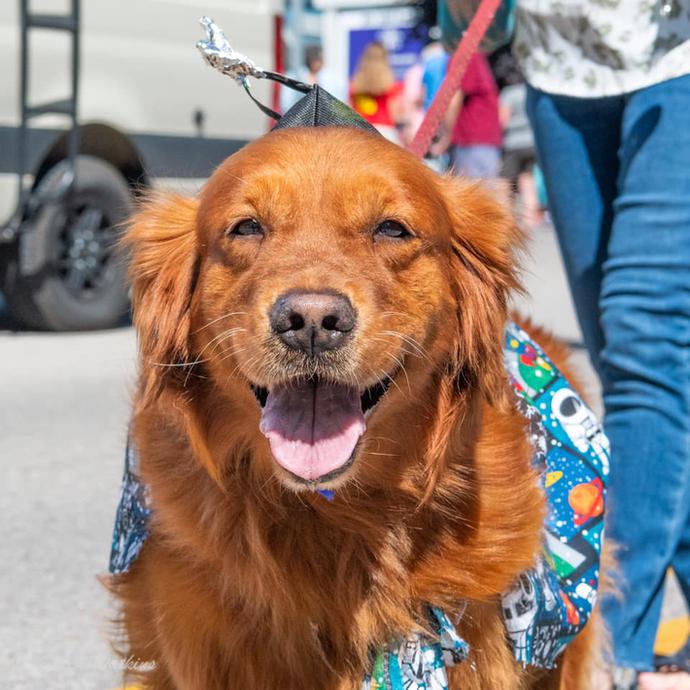 A Dog and Human Show: The Northport Dog Parade
We have three words for you: Northport Dog Parade. (If you really need more information than that, we suppose you can read...
Read More >>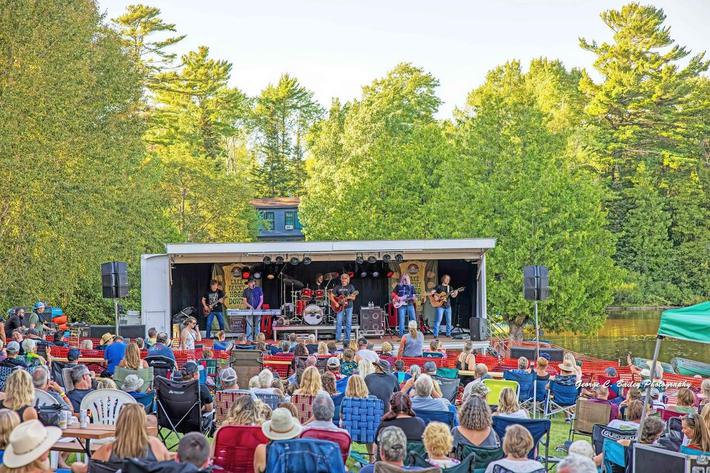 Following the Music
We wish we had infinite room in our Dates and Nitelife sections to alert you to every live music show in northern Michigan...
Read More >>