Life or Death at a Dollar Store
Four years after a violent armed robbery, a Petoskey woman faces charges
Oct. 28, 2012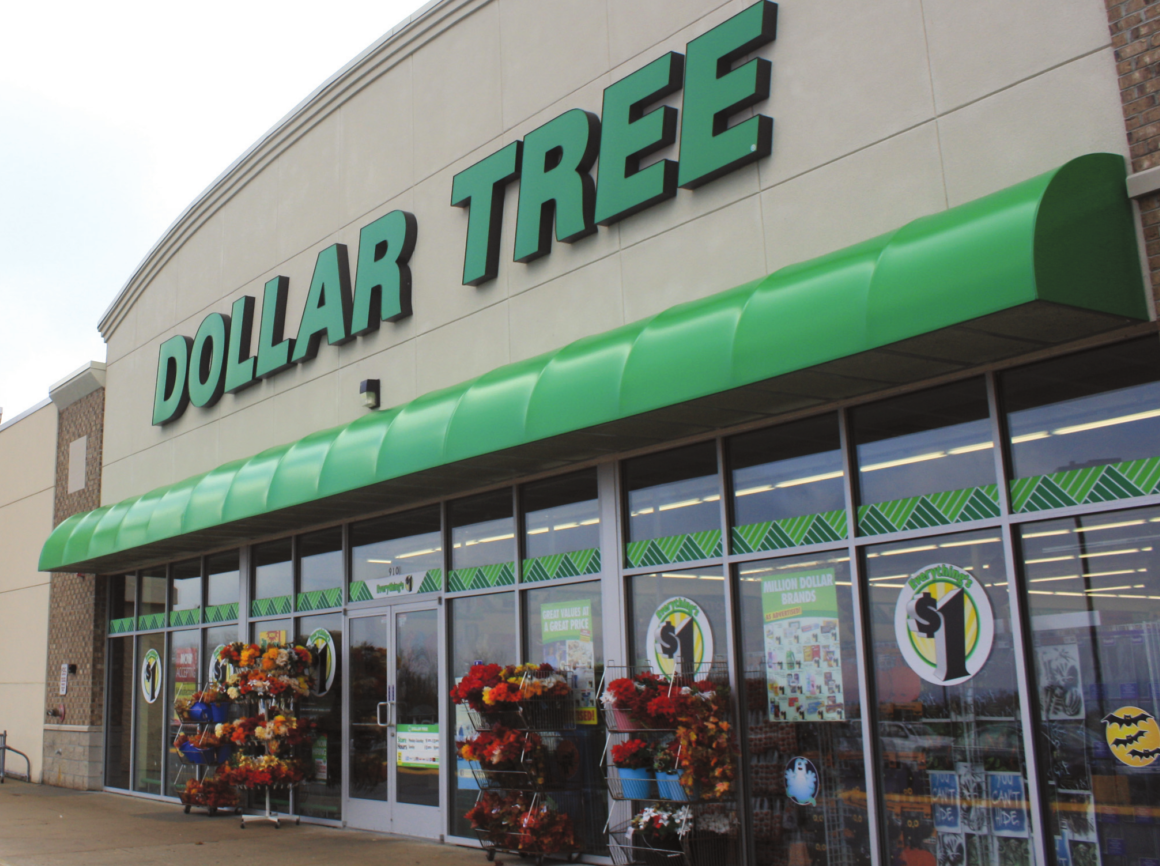 The day's first business at the Dollar Tree Store in Petoskey was a typical dollar store transaction - some cheap merchandise exchanged for a couple of bucks.
This transaction, conducted by clerk Martha Anderson at 9:02 a.m. on Jan. 4, 2008, was a return. A customer came in just as the the store opened to exchange two packages of foil noise-making horns for $2.12.
Lt. Randall Weston of the Petoskey Department of Public Safety noted the time and amount of the transaction in his police report -- data recorded on a cash register tape.
Police would be summoned to the store 11 minutes later to respond to a much more serious transaction.
Another customer, dressed in a long black coat and a black hat, who had come into the store around the time it opened, waited patiently for the other shopper to leave.
Once the black-clad woman was alone with the clerk, the customer asked Anderson where she could find sewing kits. Anderson led the woman down an aisle.
Then, as the women chatted about sewing kits, the encounter turned violent.
The customer stuck something, maybe a gun, into Anderson's back. She ordered the clerk to open a safe and took $700. Then she forced the clerk into a back room and slashed her neck with a knife.
GUIDED AROUND THE STORE

Anderson, then 24, would survive the attack.
In the interview with Officer Fritz Haalck, Anderson recalled the events that led to the strange and horrific knife assault.
Once the robber had control of Anderson, she directed her around the store, holding onto her and staying behind her. She first directed Anderson to the front of the store, where she locked the entrance.
Next, the robber guided Anderson to the safe, where Anderson, coerced, entered a six-digit code to pop the door open. Anderson took out a bank bag marked "Dollar Tree." The suspect told her to put it into a plastic shopping bag.
Anderson also turned over the starter cash from two register drawers that totaled $150.
She asked the suspect if she also wanted the change in the safe. The robber said she did; all of it except the pennies.
Next, the suspect took Anderson to the office at the back of the store. She asked her if she had any money in her purse; Anderson said she didn't.
The robber told her to put the purse in the plastic bag, but Anderson protested, saying the purse was special to her; it was a beloved Christmas gift.
The suspect insisted she wanted the purse, and Anderson said she got so upset she wound up throwing the purse on the floor.
The suspect then ordered her to sit down in a chair.
PROMISED SHE WOULDN'T TELL
This is when things got weird. The suspect retrieved a knife with a black handle and a four-inch blade from her pocket.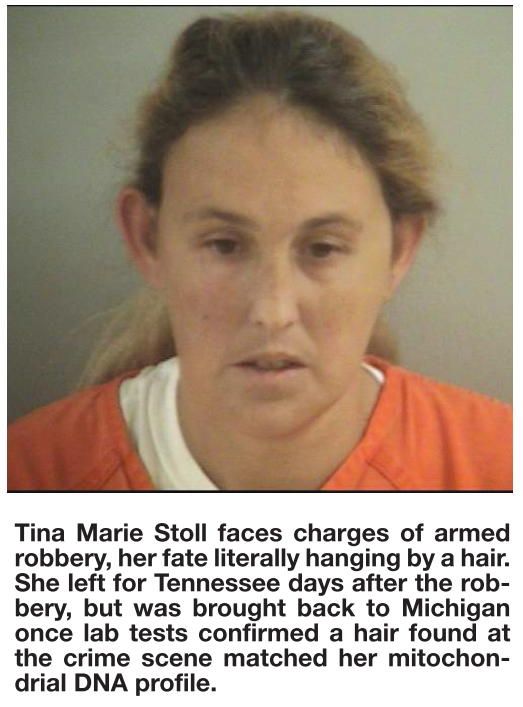 She ordered Anderson to tilt her head back in the chair.
The suspect grabbed Anderson by her hair behind her head, pulling her head back further, exposing more of her neck. She drew the knife along her left side. Anderson thought at first she was just being scraped because there wasn't a lot of pain. Then she realized she was being cut.
When she felt blood pouring out, she instinctually grabbed the wound. Then there was blood all over her hands and jacket and Anderson realized this was serious.
"Anderson stated that she began to yell at the suspect, telling her to just leave; that she had what she wanted," Haalck wrote. "The suspect, however, stated that she couldn't leave because the victim had seen her and would be able to identify her."
A fight followed, as Anderson struggled and the suspect slashed the knife at her neck again several times. Anderson was able to grab the knife by its blade to push it away; the blade slashed into her hand.
The suspect yelled at Anderson to put her hands down.
The knife flailed and got caught in Anderson's coat.
Anderson screamed and cried and pleaded; she begged the suspect to leave her alone. She wouldn't tell, she promised. (Later, when Anderson was shown a photo lineup by police, she was not able to conclusively pick her attacker out of the lineup.)
ONE CENTIMETER DEEPER...
Finally the struggle ended. It had been as if the robber thought the clerk would assist in her own killing, and when Anderson protested and fought back, it was too much for her and she lost her nerve.
The robber decided to leave and she demanded that Anderson count to one hundred.
She searched Anderson for a cell phone and didn't notice one in her upper left pocket.
The suspect left and took the store's cordless phone with her.
Anderson counted to around 20, went to the stock room door to look into the store, and when she saw her attacker was gone, she used her cell phone to call 911.
Officer Haalck interviewed the doctor who treated Anderson. The doctor estimated the injury to her neck was nearly fatal -- had it been about a centimeter deeper, it would have cut Anderson's carotid artery.
SUSPECT SPOTTED

Officers canvassed the area around the shopping plaza and took witness statements, checked surveillance footage from nearby stores, and asked around about whether anyone had seen anyone who matched the suspect's description.
Lt. Weston checked with Glen's Market next door. A manager showed him surveillance footage of the store and he spotted someone who matched the dollar store robber's description come into the grocery store at 8:26 a.m.
That woman had made a purchase using cash, so she hadn't left behind anything that identified her by name, but they had surveillance photos.
Another officer found someone who had spotted a woman who matched the description of the robber get out of a black Pontiac Grand Prix in front of Dollar Tree just before the time of the robbery.
It looked from the start that police were just a few steps behind a suspect.
FORMER EMPLOYEE SUSPECTED

It would take years for a suspect to be arrested. Yet the name of the woman who was eventually jailed came up early in the investigation.
Lt. Weston later that morning asked the store manager, Brandy Lapeer, whether she knew of any former employees who could be the culprit.
Only one came to Lapeer's mind, according to Weston's report.
In fact, Lapeer said she had seen this woman in the back of the store only a week earlier. When she asked her what she was doing there, the woman told her she was getting boxes for a move.
Lapeer said the woman had been investigated by Petoskey police three years earlier after she was suspected of stealing a deposit from the store.
The woman, Tina Marie Stoll, 37, had been an employee at the store from March, 2004 for about a year until she was fired.
Anderson told police that one thing that stood out about the robbery was that the robber seemed to know the layout of the store very well. She knew where to find the money.
"The victim, Anderson, stated that she agreed the suspect must have had some prior knowledge as to the layout and possible procedures with the store," Lt. Weston wrote.
A KNOCK AND A WARRANT

Police immediately focused on Stoll. When officers went out to the place where she lived, in a trailer park south of Petoskey, they found a black Pontiac Grand Prix. It was registered to Stoll's mother.
They amassed circumstantial evidence, but they lacked a smoking gun.
They would later find a coat similar to the one the suspect was seen to have worn, and they found a paper-clipped stack of 20 one dollar bills which matched a stack of bills taken from the store.
Family members, including a daughter, provided an alibi for Stoll's whereabouts at the time of the robbery; however, the officer who talked to the daughter wrote that she was nervous as she gave a statement and appeared to have been coached on what to say.
The next day, Petoskey Police issued a press release with a composite drawing of a suspect, based on a description Anderson gave to a Michigan State Police sketch artist.
But even as they announced a search for the woman in the sketch, police were zeroing in on one woman.
Authorities got search warrants for Stoll's house, her mom's Grand Prix, and a Dodge Durango, registered in Tennessee to Stoll's sister.
They went to the residence at around 6 p.m. Jan. 5 and executed the search warrants.
Stoll was there, and they told her she needed to turn over blood, saliva, hair and fingernail scrapings for DNA tests.
SYMPATHY CARD AND FLOWERS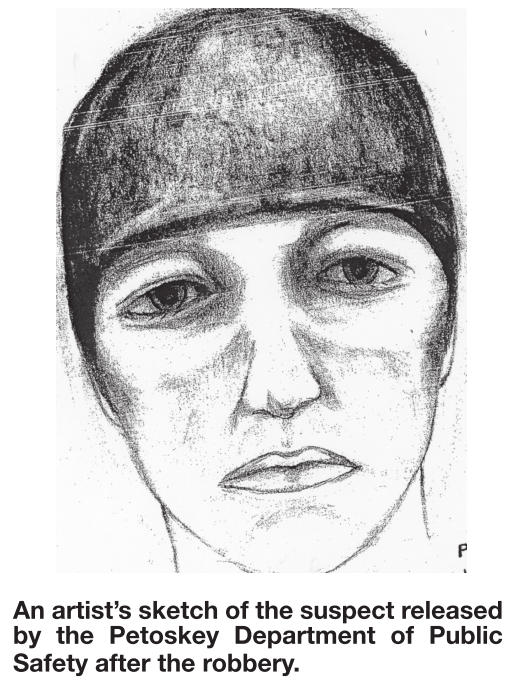 In an interview at the police department at around 9 p.m. a day after the robbery -- an interview Stoll volunteered to take part in, according to police -- the suspect said she was planning to leave for Tennessee the next day.
She denied that she had robbed the dollar store. She gave police an alibi for her movements the day of the robbery -- she said she hadn't gotten up until 9 a.m.
Stoll's attorney, Robert Engel of Petoskey, did not return a message seeking comment.
Stoll told police she had gone to see her son's probation officer that day and had spent part of the day with her sister. She described a busy morning getting ready for an impending move out-of-state.
When police searched Stoll's trailer, they'd found a paper bag full of change. It contained quarters, dimes and nickels -- but no pennies.
Lt. Weston asked Stoll about that. "She stated that she had let the kids separate the pennies from the other change, and she gave the pennies to her children," he wrote.
He said Stoll also expressed concern for Anderson.
"At one point she stated that after the investigation was completed, she wished that she could send a sympathy card, along with some flowers, stating that she had been a store clerk and a cashier at a gas station working by herself and can imagine how the victim feels," Weston wrote.
A SCARF LEFT BEHIND

Weston also confronted Stoll about a pink and purple scarf investigators found at the crime scene.
"I asked Stoll if the samples taken from her earlier were going to match those on the scarf, and she stated they would not," Weston wrote.
Weston wrote that Stoll got defensive, though, when he asked her about whether she had enough money to get to Tennessee.
He wrote that money frequently came up during the interview, and it appeared to be a sore spot for Stole.
"Money seemed to be an issue during the entire interview," Weston wrote. "I asked her why she thought someone would commit an armed robbery, and she stated that she didn't know."
The interview ended. Stoll was released. Detectives didn't have quite enough to hold her.
Weston went to her trailer the next day, a Sunday, at around 4 p.m., to follow up on some things with Stoll. Stoll was gone. He found her 16-year-old son who said his mother, grandmother, and his brothers and sisters had left for Tennessee at around 8 a.m. that morning.
"˜AN UNEXPECTED DELAY'

It took a while for the two hairs police recovered from the scarf found at the scene to be tested.
Part of that is because the hair didn't contain nuclear DNA; rather, the evidence needed to be tested for mitochondrial DNA, a less common kind of forensic test.
Mitochondrial DNA, unlike the more common nuclear DNA, can be extracted from dead material like strands of hair. It is a more complicated process, and it is a process currently not offered by state police crime labs in Michigan, said John Calabrese, director of the Petoskey Department of Public Safety.
That meant investigators had to go to a private laboratory for tests.
Calabrese said the DNA profile sequenced from the hair found on the scarf matched Stoll's mitochondrial DNA profile.
That match prompted police to arrest Stoll in Tennessee on July 24 and to bring her back to Michigan. She now awaits trial in Emmet County on charges of armed robbery and being an habitual offender and she could face up to life in prison if she is convicted.
Her trial is scheduled to begin Dec. 18. Getting the mitochondrial DNA testing done was a "long, expensive process," Calabrese said, but he said he couldn't explain right now why it took four years because that is something that has yet to come out in court.
"It's a long, complicated story," Calabrese said. "Let's just say there were no issues with the handling of the evidence. There was an unexpected delay."
The Dollar Tree Store has moved into a new shopping center down the street from its old location on Spring Street since the robbery.
A manager at the store said she couldn't comment, and she said that Anderson and Lapeer, the manager at the time of the robbery, no longer worked at the store.
Neither woman could be located for comment.
Trending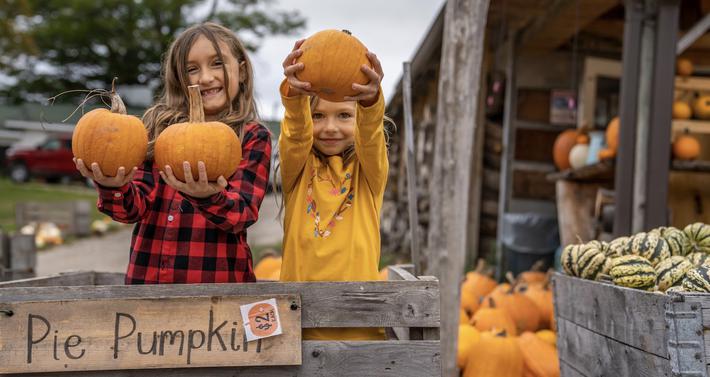 Seven Fall Festivals and Celebrations Around the North
If you ask us, it's impossible to beat the beauty of fall in northern Michigan. Vibrant-hued trees, glowing sunsets,...
Read More >>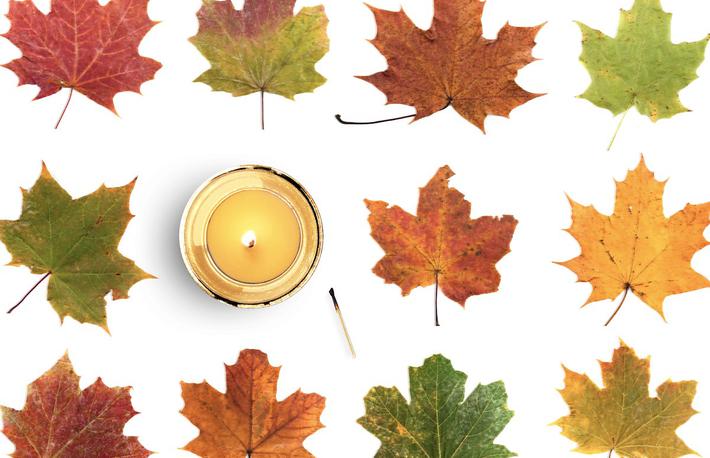 All the Scents of Fall
With the equinox behind us, it's time to go all in on autumn. Traverse City Candle Co. has done just that with their...
Read More >>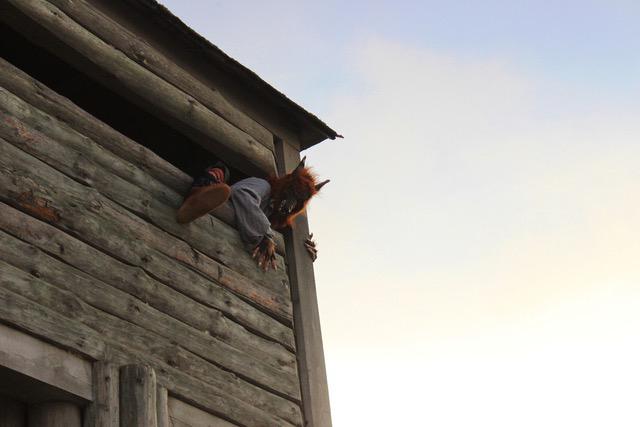 A Night at Fort Fright
This is not your typical haunted house or trail! Make your way through Fort Fright, an 18th-century fort and fur trading v...
Read More >>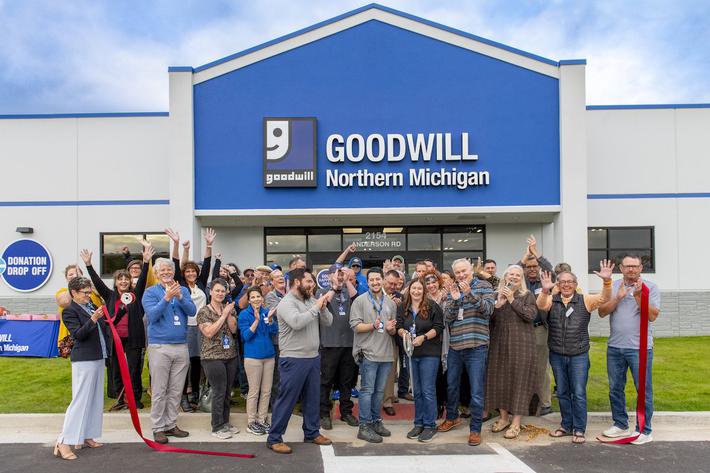 Goodwill Gets New Digs in Petoskey
This past week, Goodwill Northern Michigan opened a new Goodwill store in Petoskey at 2154 Anderson Rd., which replaces th...
Read More >>