Blake Elliott
Star on the Rise
Nov. 4, 2012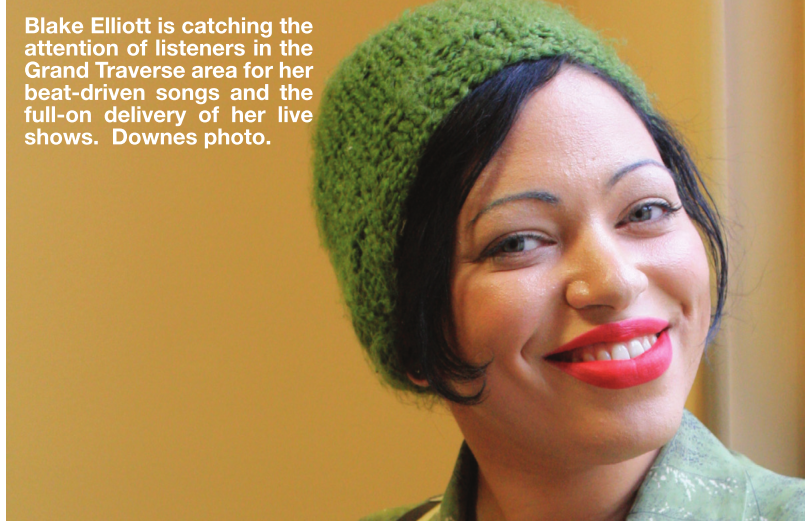 Fresh from the recording studio with a brand-new hollow-body Gretsch guitar strapped to her back, couldn't be happier with the way things are going with her music.
She's been working on her first CD since July and is currently enjoying the kind of wordof-mouth buzz that is bringing her and a new generation of singer-songwriters to the forefront of the music scene in Northern Michigan.
A group that includes newcomers such as her sometime collaborator, E Minor (aka Elizabeth Minor of the Naughty Neighbors), The Accidentals, and bluegrass phenom Billy Strings.
Elliott has a style that's as hard to pin down as liquid mercury -- from syncopated rhythms rocketing back-and-forth between her voice and guitar, to bluesy ballads, echoes of the Big Band era, and hip-hop flavored poetry. Just when you think you've got her figured out, she shifts musical gears and heads over the hills for a completely different sound.
RANGE OF INFLUENCES

Elliott, 31, is frequently compared to Traci Chapman ("I get that a lot," she says), and also Natalie Merchant and Ani DeFranco.
"The range of my influences is crazy." says the Ann Arbor/Ypsi transplant who grew up in a musical family. Her father, a police officer of 30 years, also studied percussion at Interlochen; while her mother, a health professional, has played guitar since the age of 12.
Elliott began playing piano by ear at the age of 11 and took up the bass guitar at 13, performing for the next few years in high school bands. "My girlfriend down the street played guitar and we listened to a lot of "˜90s rock bands, so we'd play a lot of Nirvana, Counting Crows and Smashing Pumpkins."
Eventually, a desire to write her own songs prompted her to take up the guitar. But as a "˜lefty' she began playing the instrument upside down. "I taught myself to play upside down for the first five years before restringing my guitar," she says. "It made a lot of things easier to play and some things harder."
Her parents weren't much into rock, so her influences at home ranged from jazz to Carly Simons (whose vibe she channels on one of her new tunes). "I fell in love with jazz from the "˜20s and "˜30s to Big Band music, to the soft rock of the early "˜70s," she says.
PAPER TRAIL

That kind of stylistic mash-up carries through to her songwriting.
"I've have a lot of scraps of paper that I've written songs on through the years," she says. "I used to work at Zingerman's (the famous deli) in Ann Arbor on and off for 10 years, and when things slowed down I'd write something on a scrap of paper that would end up in my guitar case. So I have pieces of songs all over the place.
"Some of my songs happen divinely and just show up, while others are like a quilt that tells a complete story" she adds. "Maybe not a single story, but a story that comes through to the listener. If I can get that across and it brings up the emotion in the listeners that I'm feeling in me, then that's something I'm proud of."
"Heartbreak" is a frequent theme in her songwriting, an avenue she'd like to change in her personal life. But Elliott also writes about her daily observations. A recent success has been her song, "Small Town," with Katie Larson, about tough times in rural America. It has become the official theme song of Betsy Coffia's campaign for state representative in the Grand Traverse area.
She's spent the summer and fall working on her first, as yet untitled, CD with producer Aaron Wolinski at his Spiral Sound studio. As is the case with many albums coming out of Northern Michigan, Elliott's new CD is a group effort with other musicians pitching in. She sometimes performs backup vocals with the Fundubmentals, so they're contributing the horns, while jazz drummer Dave Collini is pitching in, as are The Accidentals on strings. "We're all helping each other out on our albums," Elliott says.
MOVING UP

Elliott was inspired to move to Leelanau County in 2006 after a last-minute conversion at a Beach Bards event on Lake Michigan, just days before she was planning to move to California.
"Everything fell into place. I got a job in Suttons Bay (at Black Star Farms) and fell in love with the area," she recalls. "This area has done nothing but nourish me."
Gig-wise, Elliott pops up in a mixed bag of venues, including the TC Film Fest, Black Star Farms, Good Works Collective and the Inside Out. In addition to her work with the Fundubmentals, she also sings with Soul Patch and is putting a band together with bass player Jon Knott called Blake Elliott and the Robinson Affair with plans to hit the festival circuit next summer.
For the time being, however, most of her efforts are focused on her new album with plans for a CD release party in January.
"It's an emotional and spiritual journey," Elliott says of the difficult process of recording. "By the time you're done, it's not the same beast you started with. The intention of the song is what I go for, and the raw part. No matter what instruments or vocals you're working with, the honesty has to still be there."
Catch Blake Elliott this Wednesday, Nov. 7, at 5:30 p.m. at an art reception for Community Mental Health at the Inside Out Gallery in TC; and Sunday, Nov. 11 as the warmup act at the Inside Out; and at the Women In Music and Arts Festival on Saturday, November 17 at the Good Works Music Collective in TC.
Trending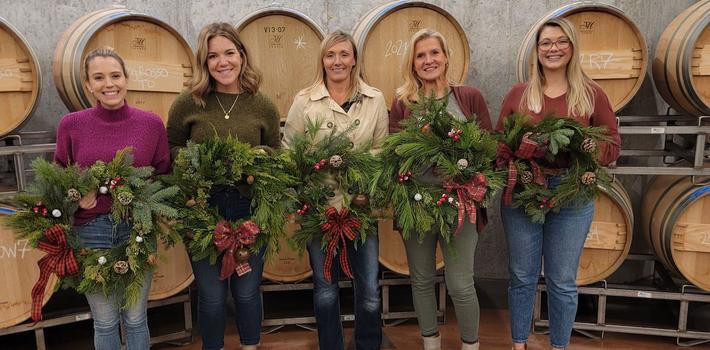 Wine & Wreaths at Mari
If you like wine and wreaths, you'll want to head to Mari Vineyards on Old Mission Peninsula. A 90-minute wreath-mak...
Read More >>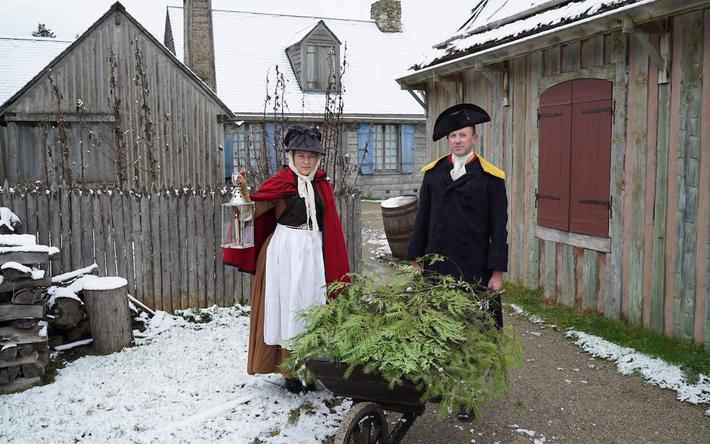 A Colonial Christmas
Christmas is coming to Colonial Michilimackinac in Mackinaw City on Dec. 9. Storytellers will bring to life the stories of...
Read More >>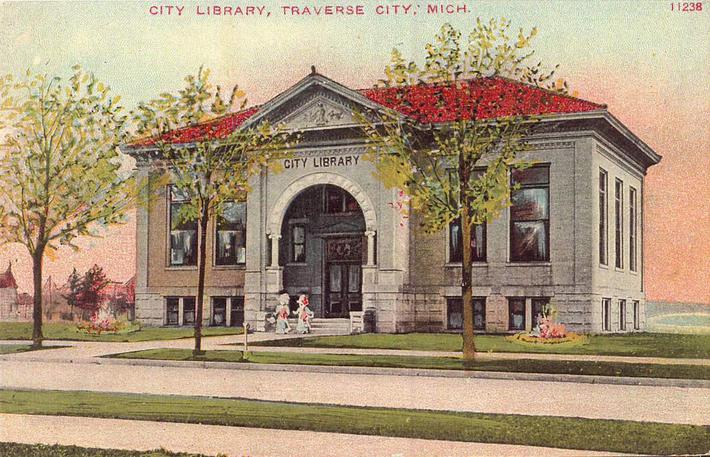 A Literary History of TADL
Next year, the Traverse Area District Library (TADL) will celebrate 155 years of lending books and knowledge in northern M...
Read More >>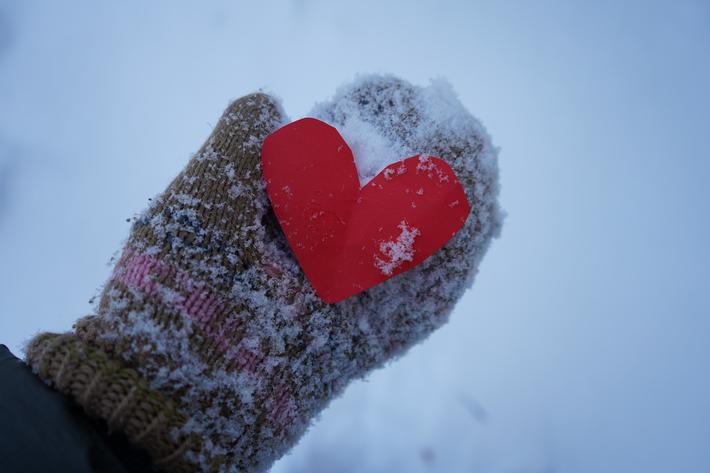 Merry Mittens
The Mitten Real Estate Group of Traverse City is helping make the season bright by kicking off their first Mitten Drive, w...
Read More >>