Fear in the Forest
Jan. 27, 2013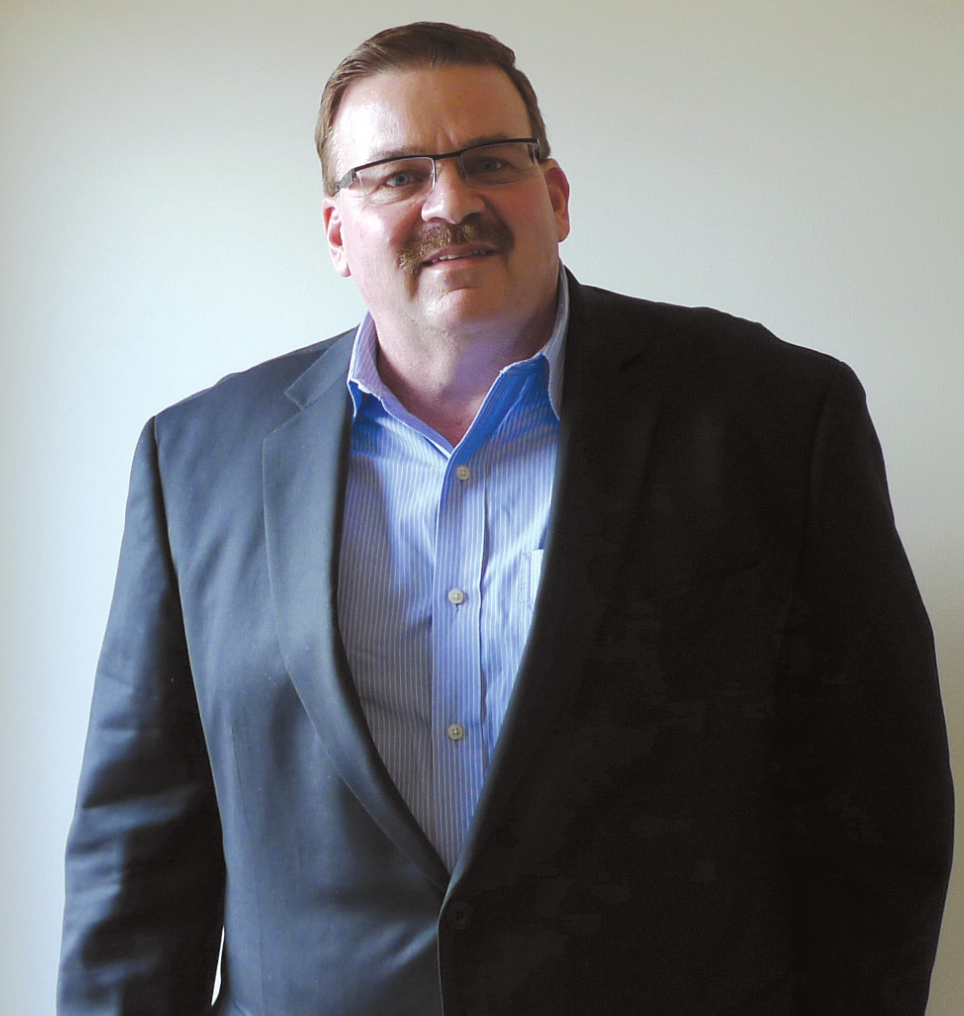 On a whim, Terry Roote and his brother and their wives decided to try to get a look at Northern Michigan's famous elk herd last fall.
Roote had never been to Montmorency County before, and since he was already in Gaylord, where his brother lives, it sounded like something fun to do. Atlanta, the county seat, bills itself as Michigan's "elk capital," after all.
"I said, "˜Let's go out and see if we can spot some,'" Roote said. "We thought we would just cruise around and see if we could see any elk."
If you look at a map of that part of the state, the remote reaches of the county are a patchwork of state and private land where minor county roads seem to trail off into nowhere.
They wound up on just one of those roads.
STOPPED DEAD IN THE WOODS

It was Sept. 15 when Roote and his family drove down Island Hill Road in Vienna Township.
Roote said it was just a series of random turns that led them to that spot. It is a bumpy dirt road that winds east and then north and then just ends, not far from state land considered by area hunters to be prime territory.
On the way through the woods, past small oil rigs, rustic cabins and old homesteads, Roote and his party wound up at a dead end where Island Hill Road runs into a gate in front of someone's house. There was a "for sale" sign up ahead. Roote, owner of Great Northern Benefits in Traverse City, a healthcare consulting business and insurance agency, said he decided to have a look.
As his GMC Sierra Denali pickup rolled forward, though, the vehicle thumped into something in the road.
There was a metallic screeching sound followed by the hiss of flowing air.
Roote was terrified. He would later learn someone had laid stop-strips across the road, the kind used by police to blow tires to catch runaway scofflaws.
"I'm like, "˜Wow, who would do something like that?' You know?" Roote said. "I'm like thinking, "˜'Someone's sniping us.' Keep in mind: we were 20 miles from the closest town."
THEY ARE NOT ALONE

Roote, 55, sat in his now disabled truck and he surveyed the scene.
He realized, to his horror, he and his family were not alone.
"There was something moving in the bushes," Roote said.
He made a rash decision. No one in his truck was armed, but he decided to bluff whoever was out there: "I yell out, "˜Hey, I got a gun and I'm going to shoot it.' And I hear this guy go, "˜Go ahead,' and I go, "˜Oh, my god.'" (The man who was hiding in the woods, Earl Addison Underwood Jr., 63, denies saying anything in response to Roote's statement.)
Roote called OnStar emergency assistance and, soon, police and a tow truck were on their way.
He told the operator he was afraid for his safety and the OnStar operator stayed on the line for the roughly 45 minutes it took for police to arrive.
Meanwhile, Roote's brother, Steve, went to speak to the mysterious man in the woods.
"˜OUT OF A BAD MOVIE'

It turned out that two men were in the woods.
Roote said the sight of the first one did not make him feel safer.
"The guy is dressed like a commando out of a bad movie," Roote said. "He's got on camo from head to toe, boots, and he's got two shoulder holsters, each one holding a handgun, ready to draw at around chest high. You can't imagine. I told my brother to get on the ground."
It appeared the man was armed with two 9 mm pistols. Roote said he didn't draw them, though he still felt intimidated.
Yelling erupted between the man and Roote's brother.
The two men, Earl and his brother Gerald Underwood, who at the time each owned acreage in the area, maintain that Roote had driven onto private property, according to Earl Underwood. Roote said he believed he was on a county road. If the road is private where Roote's vehicle was stopped, however, it appears his vehicle was stopped on property that does not belong to either of the Underwoods, according to a county land map.
HUNTER PROBLEMS

Eventually everyone calmed down along with the tone of conversation.
Roote said the camo-clad Earl Underwood attempted to explain to him why they disabled Roote's car on what appeared to be a public road and why he was hiding in the woods, heavily armed.
"He goes, "˜We've been harassed by bear hunters down here, and his house was on the end of this road," Roote said. "We weren't even close to the gates, you know? ... I can kind of understand where he's coming from but, OK, we're not bear hunters."
Despite the tone of the conversation, Roote said he thought the Underwoods still wanted to intimidate them.
Roote's brother, Steve Roote, said Earl Underwood told him his brother, Gerald, used to work for the CIA. "Earl told me that his brother used to work for the CIA and he did something that they were not allowed to talk about," Steve Roote said.
Several other people interviewed by the Express mentioned that the Underwoods had made it known that Gerald Underwood used to work for the CIA.
Earl Underwood said he had no comment about his brother. Gerald Underwood refused to comment for this story.
MORE AND MORE QUESTIONS It took deputies a while to reach the remote location, and when they did, Terry Roote said they were not interested in talking to him.
He said police talked to the Underwoods for more than an hour before they returned to him.
"They said, "˜OK, you can go,' and they just left," Roote said.
The police never took his statement, he said.
That upset Roote because he believed he was the victim of a crime.
The experience left Roote, his brother, and their wives traumatized. They will think twice before driving onto a lonely road into the woods in the future.
A representative of Sheriff Don Edwards referred all questions about the case to the prosecutors office.
Roote and his family returned to Gaylord with the assistance of a flatbed tow truck.
Later, Roote said he tried repeatedly to get copies of the police report from the sheriff's department and the prosecutor's office. He was refused.
He filed a formal Freedom of Information Act request with the prosecutor, Terrie Case, he said. He said he still has not received a response, months later, despite state law which requires a government agency to release records or explain why they are exempt from disclosure within a strict time period. Roote showed the Express a copy of his detailed FOIA request.
Case said she is aware of the state's FOIA law but that she would not comment on Roote's FOIA request, other than to say she does not recall receiving it.
CALLED TO A MEETING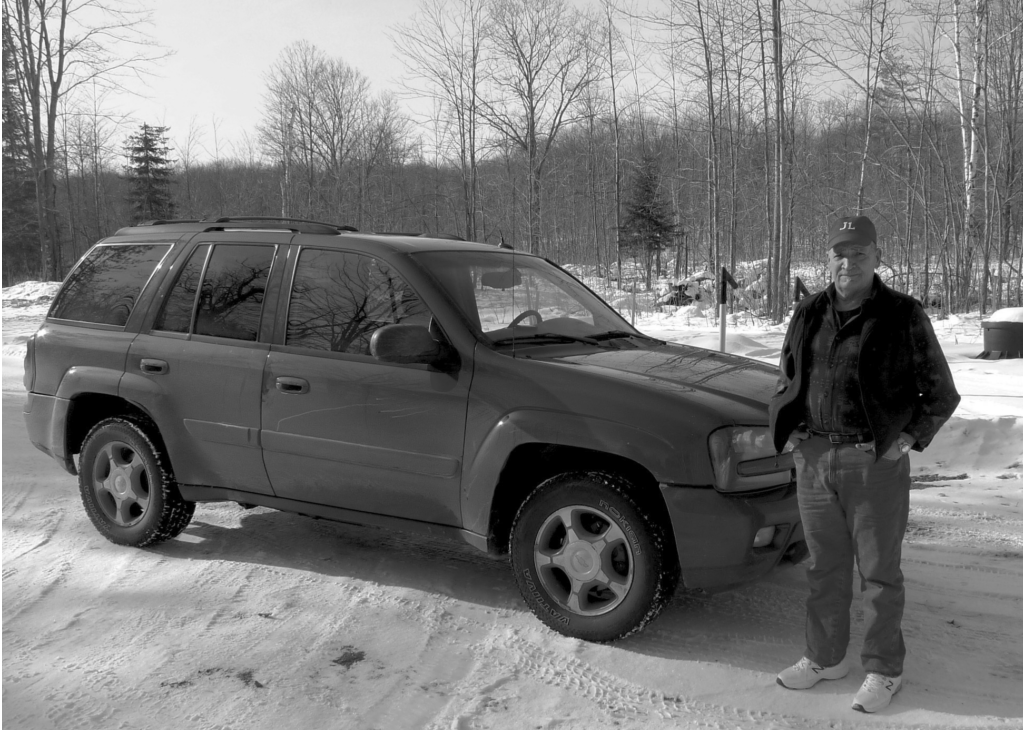 Roote did receive something from Case, however.
It was a form letter dated Oct. 3 and addressed to: "Persons involved with the Island Hill road dispute."
Roote began to sense he had gotten into the middle of something bigger than he originally thought.
The letter began: "As you are aware there have been numerous incidents in and around Island Hill Road in the past month. While I have several reports and could charge most of you for a crime of some type, we are hoping that the dispute can be handled short of prosecution."
She told the invitees they could bring an attorney, but she asked that their attorneys not speak during the meeting.
Roote obliged the request and on Oct. 11 he took a day off of work and drove the roughly 100 miles to Atlanta to attend the meeting with Case, Judge Michael Mack, law enforcement officials and the parties involved in the dispute.
The meeting did not go well, Roote said. "The prosecutor goes on this fricking rampage, saying, "˜I could arrest any one of you people,'" he said.
Roote said he pointed out that he, unlike the others who had been called there, was not a bear hunter.
"She said, "˜I'll address your issue later,' so I drive all the way over there for absolutely nothing," Roote said.
PUBLIC OR PRIVATE ROAD?
Roote did meet several of the bear hunters at the meeting, however.
He talked to one man who said he had been held at gunpoint on Island Hill Road, allegedly by Earl Underwood and his family.
Another man said he'd been out to the same spot where Roote had been and he allegedly came under fire and his tires were shot out.
The hunters said the Underwoods had been patrolling the woods beyond their property to keep them from hunting state land in the area.
Roote said he wanted even more to investigate what happened to him.
He called the road commission to confirm that Island Hill Road is a public road. He called the Board of Commissioners chairman to register a complaint. He contacted OnStar to get the GPS coordinates of the location of his vehicle when it was disabled.
He took those coordinates to the Montmorency County Road Commission where he got a letter from the manager, Joel Kim Bleech, who confirmed he was on a public road when his car was disabled.
"After a careful review of the maps, photos and GPS coordinates ... presented to me, it is my opinion that the location of your vehicle at the time of this incident was, in fact, on the county's Island Hill Road right of way," Bleech wrote.
PUBLIC BEYOND THE GATE

Bleech said Island Hill Road is not only a public road at the coordinates where Roote's car was disabled, it is officially a public road for a considerable distance beyond a gate at the front of what used to be Gerald Underwood's property. (Underwood sold his property late last year.)
In addition, a road beyond a gate erected at the entrance to Earl Underwood's property, which is nearby at Trail Road, is also public for a distance beyond the gate, Bleech said.
"We've never abandoned it, so it's still a public road, as far as records go," Bleech said. "It's just gotten overlooked."
Bleech said he tried to tell Case, the prosecutor, that the road that Roote supposedly trespassed upon is a public road, but he said she didn't want to listen.
"I can't force information on people," he said.
Case said she believes the road is private, but added she had no additional comment.
Asked specifically about the road commission's determination, she said: "I disagree with that. I'm not going to discuss a pending case."
MONTMORENCY WELCOMES YOU

Meanwhile, Roote had received an update of sorts about the investigation into what happened to him on Sept. 15.
Case charged him in December with trespassing, a criminal misdemeanor that carries up to 90 days in jail.
When Roote was informed of the charges and asked to turn himself in, he was astonished.
Nonetheless, he agreed to go to the sheriff's department. He took another day off and took the long drive from his home on Torch Lake in Antrim County to Atlanta.
At the department, he said, deputies told him to empty his pockets. They told him to take off his belt. They took his fingerprints. And then they put him in a cell for two-anda-half hours.
"They sent me into the frigging drunk tank while they, "˜processed' me, supposedly processed me," he said. "It was frigging degrading, embarrassing. It was disgusting, I mean, that's just a few of the words I could use."
When asked to comment in general about the case against Roote, Case would only say: "I think it's blown completely out of proportion by Terry Roote." She declined to explain her opinion further.
POLICE REPORT OBTAINED

Roote said he finally got a copy of the police report, not from police or prosecutors, but from the road commission.
He shared a copy with the Express. The report begins with a deputy observing that the department had become familiar with the Island Hill Road area lately because of repeated complaints from the Underwoods about harassment.
"In an effort to aid law enforcement, the Landowners, Earl & Gerald Underwood have been taking steps to try and ID trespassers and get photo evidence," Deputy Robert Marlatt wrote. "They have had only limited success due to the offenders actively looking for trail cameras and stealing them."
The deputy goes on: "The Underwoods have been continually harassed at all times of the day/night presumably because they won't give out the keys to the gates on their private property for bear hound hunters to access state property north of their private parcels."
The deputy apparently concluded the stop strips were placed on a private drive and the case was investigated as a trespassing case instead of a malicious destruction of property case. Marlott noted in his report that the stop strips were placed on the road "well beyond the private drive posting."
UNDERWOOD CHARGED

Roote isn't the only one to face charges over the Island Hill Road disputes.
Earl Underwood faces three separate criminal cases stemming from the disputes.
Prosecutor Case said others also face charges but refused to identify the names of the defendants or what they have been charged with. She said she could not disclose that information because they had not been arraigned.
Earl Underwood faces two felony cases of assault with a dangerous weapon.
One of the cases stemmed from a state police investigation of an incident on Sept. 24 in which Earl Underwood allegedly shot out the tires of a vehicle; the other case stems from a Sept. 8 sheriff's department investigation of a manr who was allegedly held at gunpoint by Underwood on Island Hill Road.
Underwood is awaiting trial in circuit court on those charges.
He also faces a misdemeanor charge of malicious destruction of property under $200 in connection with the incident with Roote and his family.
Roote says the damage to his vehicle cost well over $200.
MAINTAINS HIS INNOCENCE
Earl Underwood insists he is innocent and is not responsible for what happened to Roote.
"Those are false charges," he said. "That was not me that did that."
Earl Underwood insists that he is not responsible for the stop strips -- he and his attorney, Elliot Blumberg of Gaylord, say that Gerald Underwood has admitted he is responsible for the stop strips.
Earl Underwood and his attorney also insist the section of road where Roote's car was disabled was posted private property.
"They're totally wrong, that is a private road, that's not a county road," Underwood said. "That is a private drive and it's a private drive before you get to my driveway."
When the Northern Express visited the location, there was no private road posting on the road prior to the gate, beyond where Roote was stopped.
Underwood said his brother removed the sign when he sold his property, though he said he didn't know why his brother removed the sign.
HARASSED BY HUNTERS

Earl Underwood said he has been victimized for years by hunters who treat his private property as if it is public land. He said his brother had the same trouble when he recently bought land nearby.
He said the dispute reached a boiling point last summer when the hunters tried to break into his brother's house three nights in a row. He said on one occasion his brother chased someone away and on the other two occasions, there was evidence that someone tried to break in.
Underwood said the encounter with Roote on Sept. 15 left him terrified because Roote claimed to be armed.
"Why did Terry Roote threaten me? I was on private property. I was out of his sight," Underwood said. "He yelled out that he had a gun and he was going to shoot at me in the woods."
Underwood also said he believes Roote or his brother were friends with the bear hunters and that they were out there that day to harass him.
"I believe he was sent there because they're friends with the bear hunter group," Underwood said. "As far as I'm concerned, I've been framed and set up by this group of people."
Both Terry and Steve Roote say they never met any of the bear hunters until days after their pickup truck was disabled in the woods.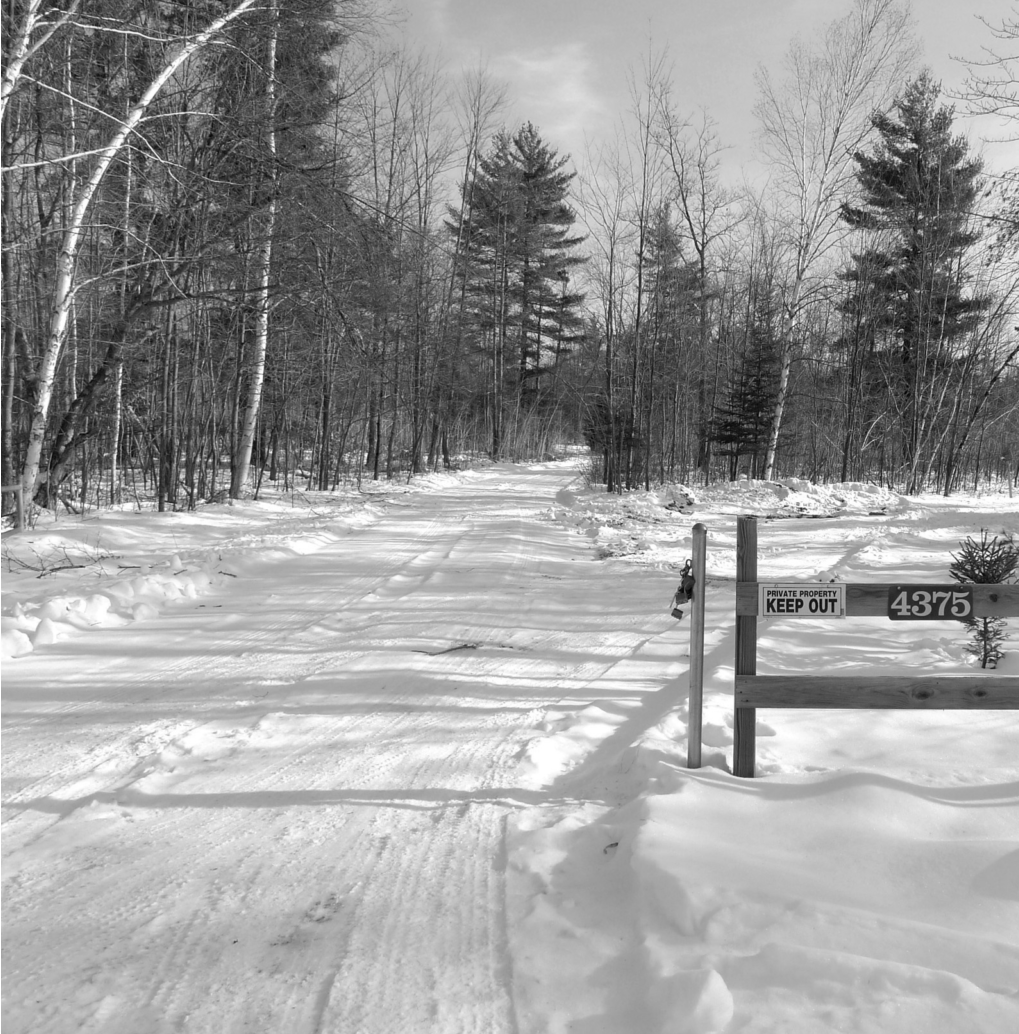 "˜JUST BEEN A NIGHTMARE'


Keith Huff has lived all his life in the area. He is one of the hunters who has had run-ins with the Underwoods.
He was born and raised on a homestead on 80 acres just down the road and now he lives with his wife a few miles away in a house in Otsego County.
He said he doesn't believe hunters attempted to break into Gerald Underwood's property or stole trail cameras. He said the hunters he knows, including many family members, do their best to stick to public roads and state land, or they hunt on private land where they have permission.
"It's just been a nightmare, because we can't get the prosecutor or the sheriff's department to believe that nothing is really going on down there," Huff said.
Until the last year or so, he said no one's had any trouble in the area.
"We've hunted and fished down there, well gosh, I'm 68. We've been down there since I was a kid," Huff said.
Meanwhile, Roote estimates the incident has cost him several thousand dollars so far and each day he takes off work to drive to Atlanta, the bill gets higher. He also has not been compensated for his tires that were punctured or what it cost to haul his truck out of the woods.
He said he plans to fight the trespassing charge, at trial if he has to. He recently hired an attorney. His livelihood could be at stake because a misdemeanor conviction could jeopardize a professional license, he said.
"˜ABSOLUTE TRAVESTY'

The dispute has left at least one bystander scared for the well-being of anyone who goes into those woods.
Glen Catt owns 200 acres, property that has been in his family since the 1950s. He uses an easement through Earl Underwood's property to access his land.
He said he is extremely concerned about the allegations that people have been held at gunpoint at the gate or that their tires have been shot out or that stop strips were used on Island Hill Road.
Catt, a prominent Northern Michigan businessman whose family once owned the Glen's Markets chain, said he is worried for the safety of friends and family who visit his camp.
"Holding people at gunpoint on a county road is obviously not right," Catt said.
He said he has tried to raise his concerns with the prosecutor's office but Case will not speak with him.
Catt said he feels bad about what's happened to Roote, who he's met since this dispute boiled over.
"This situation is as bizarre as I've ever seen," Catt said. "What's happened to Terry Roote is an absolute travesty."
Trending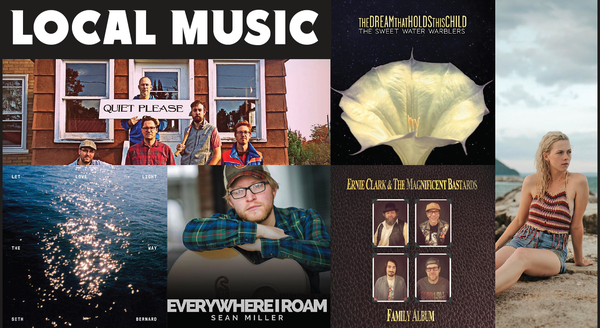 Listen Up: The Latest & Greatest Spins
So 2020 has not been a particularly great year for arts and entertainment. Film releases have been delayed. Concert tours ...
Read More >>

The Libertarians are Coming
Something in the ether, maybe, brought together a bunch of people who over the last year or so declared themselves Liberta...
Read More >>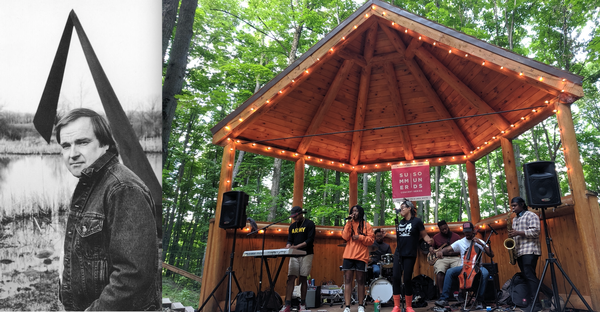 The Other Summer Sounds
As with virtually all venues, the enchanting forest-circled amphitheater inside Michigan Legacy Art Park — like its ...
Read More >>

Say You Were a Fan First
Who are the next big bright stars on the Michigan musical landscape? Who's the next band to become a local favorite ...
Read More >>
↑