Fatbike Faceoff
Skiers hope to head off a conflict over trail use
Nov. 10, 2013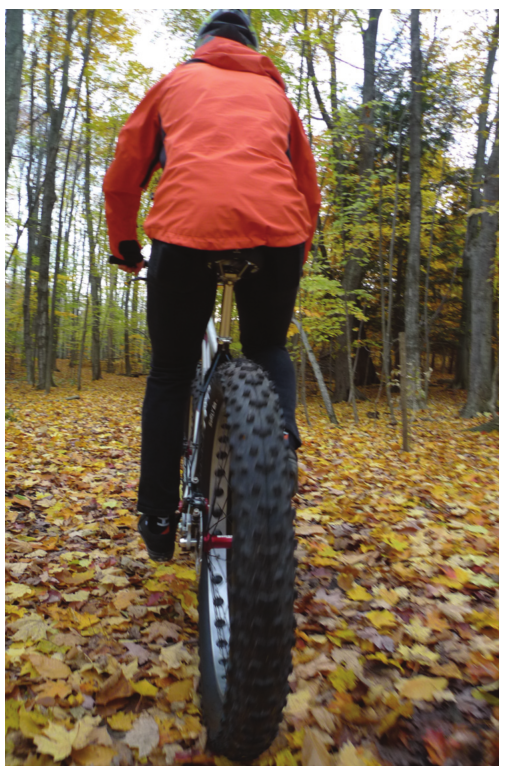 This year, for the first time, the North American VASA will include racers on something other than skis.
Like other cross country races around the country, the VASA will include a fatbike-on-the-snow race at this year' event, scheduled for Feb. 8 and 9.
The decision by the VASA board caused the TART Trails board, which is responsible for grooming the VASA ski trails, to set aside some time for fatbikes throughout the winter.
It is an experiment to see how skiers and cyclists will coexist on the same trail. The VASA Trail this winter will feature "Fatbike Fridays" when, if conditions are okay, trail organizers will welcome fatbikers.
They hope by doing that, fatbike riders will chip in some money to keep the trail groomed and they will leave the trail to skiers on the other days of the week.
"˜NOT BUILT FOR MOUNTAIN BIKES'

Fatbikes are modified mountain bikes with larger tires capable of cycling on sand or snow. A large tire on a standard mountain bike runs about 2.4" across, whereas a fatbike's tires might range from 3.7" to 4.8" in width.
Introducing a new sport to the VASA Trail does not sound good to some long-time skiers.
Among the opponents is George Lombard, who in the early 1990s worked to establish the VASA Trail as an official non-motorized trail recognized by the state.
"We did not build a groomed trail for mountain bikes," said Lombard, who still skis every day each winter. "Mountain bikes are welcome there six months a year, but in my opinion, they are not welcome when we're grooming the trail."
One problem Lombard sees is the possibility that a fast-moving skier headed downhill could crash into a cyclist who has shifted into a high gear, spinning their pedals and slowly climbing the hill, unable to get out of the way.
Skiers also worry that those knobby, donut-like fatbike tires will tear up the ski trail.
SINGLE TRACK NEEDED FOR FATBIKES

Lombard said he believes there is room for both skiers and fatbikers in the woods; they should just each have their own trail.
"Here sits the perfect situation where, if someone would have the initiative, you could develop a single track trail for fatbikes," Lombard said.
A single track loop would need to be groomed with a snowmobile and permission from the DNR would be required in order to trim brush, he said.
"I'm sure that's what the fatbike people would want, too," he said. "They don't want a 12-foot-wide trail."
NON-MOTORIZED USES ALLOWED

Scott Howard, an attorney and member of the TART board, said trail organizers are trying to figure out how best the two user groups can get along until a long-term solution is hammered out.
Howard credits Lombard and VASA volunteers for establishing the trail and said he understands that the trail was established for skiers. "Skiers were the ones who created the trail in the first place."
It took a lot of hard work to get the trail established as a state-recognized, non-motorized trail, and it takes a lot of fundraising and time donated by volunteers to keep the trails groomed for skiers.
There is a catch, however. The DNR currently views the VASA Trail to be a non-motorized trail that allows bicycle traffic. Currently, fatbikes are not prohibited on the trail in the winter under the DNR's rules.
CAN'T WE ALL JUST GET ALONG?
Howard said the TART board hopes that skiers and fatbike riders can respect each other and work together.
The VASA is groomed so that there is a wide skate lane next to the classic track.
On Fridays this winter, fatbike riders will be expected to stay off of the classic track and remain on packed snow in the skate lane.
"I am optimistic. I think that we can look to see what's happened elsewhere in the country," Howard said. "Once fatbikes and skiers start sharing a trail, there aren't substantial user conflicts."
This could be the first year fatbike riders turn out in significant numbers.
Howard said if the groups don't get along, other measures could be taken.
Trail organizers could come back next year and ask the DNR for separate trails and a rule to keep fatbikes off of the ski trail, but he doesn't expect that to happen.
"The fatbike community has been very respectful and has listened to our requests," Howard said.
GROOMING BADGE FOR FATBIKES

Howard can see both sides of the debate. In addition to being a TART board member and past president, he is also an avid cross country skier.
His wife, Michele Howard, is on the VASA race board, the same one that launched this year's new fatbike race.
Scott Howard said the sudden popularity of fatbikes in the past couple of years was impossible to ignore. He said the addition of the VASA fatbike race was a "gamechanger."
Last year, fatbike riders were asked to stay on the Leelanau Trail and on the Meadows Loop at the VASA, a three-kilometer path near the trailhead.
Mountain bikes were not an issue on cross country ski trails until the development of fatbike tires. Traditional mountain bike tires cannot ride well in the snow.
With a day set aside for fatbike users, TART has launched a campaign to get them to help pay for grooming.
This year, Fatbike Friday riders will be asked to pitch in $25 for a grooming badge.
FATBIKES ARE NO FAD

Sean Fontichiaro, co-owner of One of a Kind Cycle at the Grand Traverse Commons in Traverse City, said there is a lot of crossover between mountain bikers and cross country skiers.
"I've got people who come in here and in the warmer months, they bike a lot," he said.
"But in the winter, they cross-country ski, and they're worried about it."
Fontichiaro believes fatbikes and skiers should have separate trails.
There are plans at the Grand Traverse Commons to improve the trail system on the hill behind Building 50.
Fontichiaro said he believes improved access for skiing, snowshoeing and fatbiking means separate trails will be needed for each activity.
"This is all going to be happening within the next year," he said. "There's a lot of things we're excited about."
Are fatbikes a fad? Some skiers think so. Fontichiaro doesn't. "I've heard that from other cyclists as well, but I believe the fatbike scene is going to stay," he said. "They are so easy to ride. They float over things."
Fontichiaro said lately he has noticed people want to outfit fatbikes with pannier bags that can carry camping supplies.
Fatbikes open up possibilities for riding that didn't exist before.
"It's not going to go anywhere," he said.
"It just isn't."
Trending
Moving Dirt And Stone
This year is taking a toll on me. I'm more sluggish. It's harder to get out of bed each morning. I have muscle pain that I...
Read More >>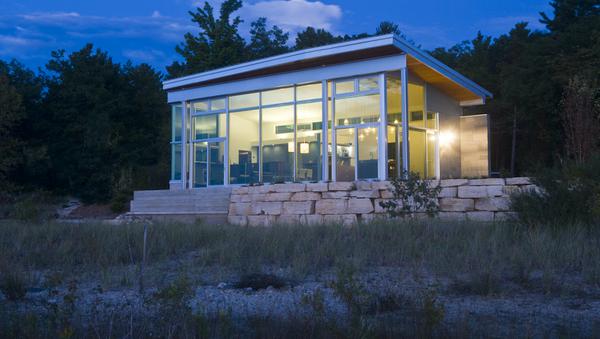 Northern Michigan Modern
From rustic log cabins to Victorian-style homes all the way to more traditional suburban-like developments, northern Michi...
Read More >>
Warts And All
Project 1619, a product of New York Times Magazine writers, is a potential public school curriculum that attempts to redef...
Read More >>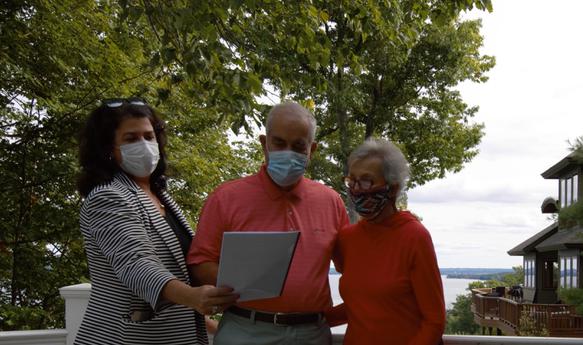 Pandemic Brings Even More Heat To A White-Hot Real Estate Market
There's a mad dash going on in real estate: companies bailing on their massive corporate office buildings, families ...
Read More >>
↑