Tackling MultiMedia in a New Way
May 18, 2014

He's no angler, but for the last three years Leelanau County artist Stephen Palmer has been lured by fish.
Using everyday items like crutches, screwdrivers, yardsticks, thimbles, and tiny tins, the retired educator has handcrafted more than 400 of the eye-catching multi-media fish since 2012.
The whimsical creations come in two major types, either fashioned from wooden crutches or using Ping Pong paddles to form the body.
Each fish is unique, formed from a stash of wooden crutches, plus dozens of bins that hold children's blocks, Lego pieces, screwdrivers, buttons, toy soldiers, and all sorts of other everyday items.
"Each fish has a tin somewhere in it and most of them have a screwdriver," said Palmer, who spends a lot of time visiting thrift shops, auctions and garage sales collecting items for his works.
Working every day in his spacious home studio about halfway between Suttons Bay and Traverse City, Palmer, also a glass fusion artist, typically works on about six fish at once.
HOW I GOT STARTED

I was born in Berkeley, Calif. and raised by a poet and a painter, so it was in my blood to become an artist. One of my earliest memories is being with my mom while she painted by the ocean, using our car as an easel.
I've always enjoyed art. When I started taking college classes, I taught myself how to do stained glass. I made terrariums and sold them to green houses. Later I made boxes, panels and more.
My wife and I had collected a lot of old items, including a great selection of screwdrivers and an old crutch. She also had a large collection of small things she used in her artwork and had collected since she was a child.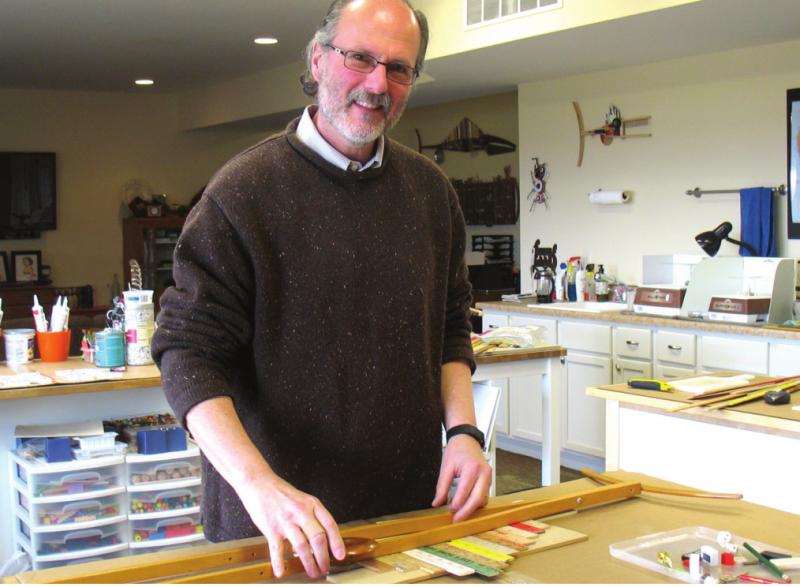 I made my first fish about three years ago.
It was more than seven feet long and had screwdrivers for a fin. I entered it into the Michigan Fine Arts Competition and it won third place and a $1,000 prize. It also sold.
Since I really enjoyed making the fish and my first was successful, I started making others – all different kinds. And now I regularly work on both glass [fusion] and fish.
THE STORY BEHIND MY ART, MY INSPIRATION

I hope people will see the connection between the use of things that might otherwise be discarded and the pollution of our waterways. An annual percentage of the sales from our fish help support environmental groups.
WORK I'M MOST PROUD OF

I love working in glass and have really enjoyed making these multimedia fish and continue to evolve my technique. This year I started making two-sided fish, which are challenging to construct, but are really special. Over the next few weeks, I will send the first of these out to galleries.
I am also proud of having 40 galleries carry my work. At a gallery in Asheville, N.C., I have a collector that purchased 11 fish last year. That's exciting!
YOU WON'T BELIEVE

My wife Raenette and I are a team. While we both work on our art separately, we love spending time together and working/supporting each other in our endeavors.
MY FAVORITE ARTIST

Alzheimer's disease has afflicted both of my parents. My father died a few years ago and my mother, who lived with us for about five years, is now in a local care facility. One of the things Raenette and I have been doing this year is memorizing 250 famous paintings/artists. We are up to 200 and working on completing the rest.
While I have really appreciated Rothko, Hopper, and Rousseau among others, I have grown in appreciation of many others including: Modigliani, Balthus, and Hockney.
ADVICE FOR ASPIRING ARTISTS

Art is a critical aspect of a successful life. The creative spirit is an asset no matter what career students choose. Creativity spawns unique ideas; learning and improving one's own work takes thought, care, and wonder. Art opens expression and adds dimension to the quality of life.
MY WORK CAN BE SEEN/PURCHASED:
We have works in about 40 galleries. Most of those carry my fish; many my glass. Locally, my fish can be seen at Tamarack Gallery in Omena, Round Lake Gallery in Charlevoix and at Three Pines Studio in Cross Village.
Trending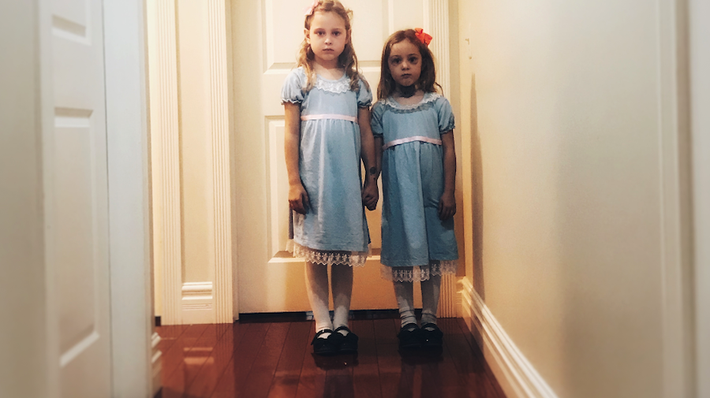 Campfire Stories 2.0
By most indications, the Rybickis are your normal northern Michigan family of four. Dad Adam works in insurance; mom Tara ...
Read More >>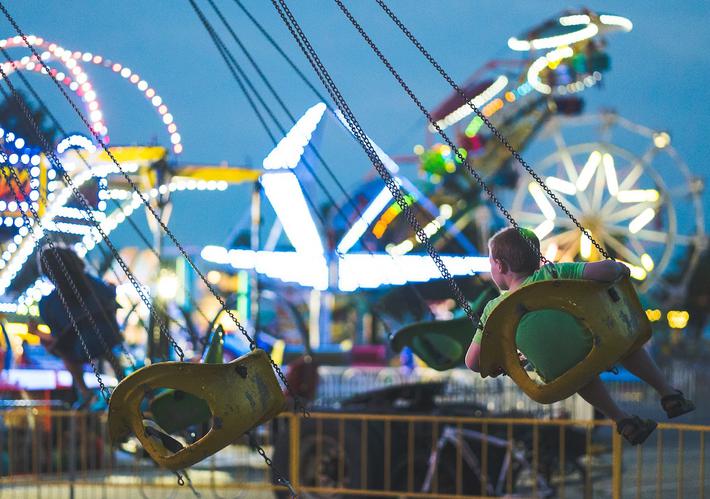 Forest + Festival = Fun
For more than 80 years, folks in Manistee County have been celebrating the Manistee National Forest Festival. This year, t...
Read More >>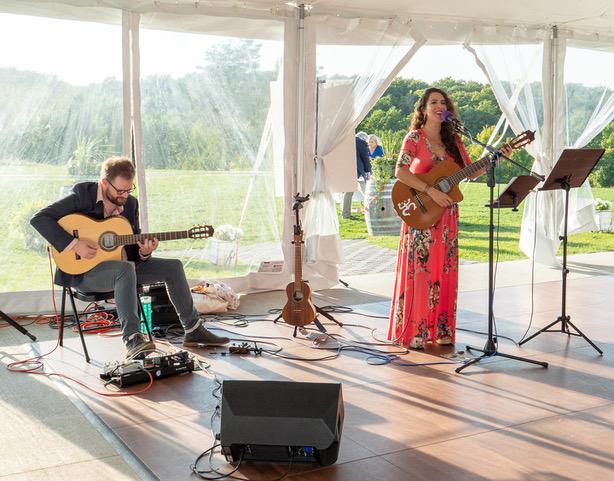 In Gratitude
"In Gratitude," a free community concert, will be held at 7:30pm on June 30 to thank the many donors and suppo...
Read More >>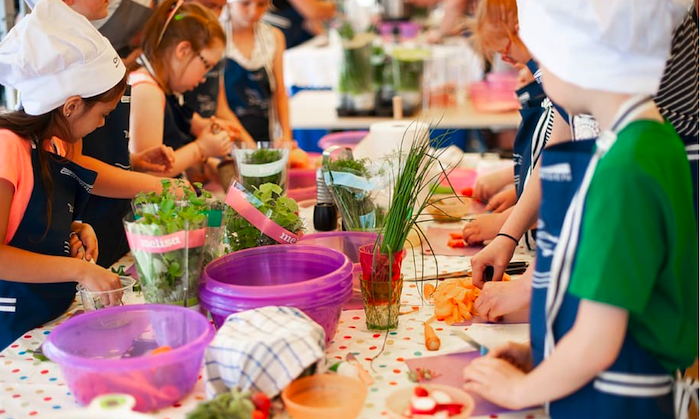 Creative Solutions to Food Insecurity
Food insecurity remains an ongoing concern in Michigan, with the nonprofit Feeding America reporting that in our state, 1 ...
Read More >>
↑