The Dock Job
Dec. 27, 2014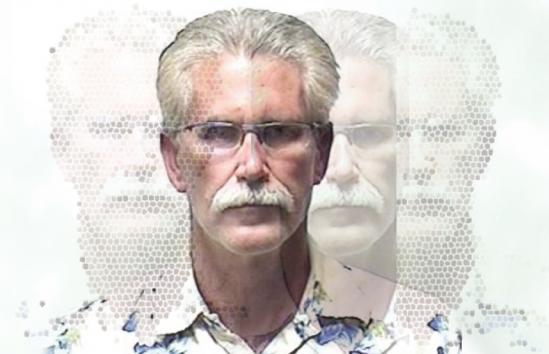 The Clarence Gomery Murder- For-Hire Case Is A Hard-Boiled Detective Novel Come to Life
A former prosecutor is desperate. One of his enemies has him against the ropes. He faces bankruptcy, he's been humiliated and he might lose his law license.
What does he do? Prosecutors say he tried to turn his ex-con dock installer into a hit man. His attorneys want to argue that their client was set up, but it looks like that defense won't be allowed at trial, which is scheduled to begin Feb. 24.
However you view it, what happened in the Clarence Gomery alleged murder-for-hire case sounds like it jumped from the pages of a pulp fiction novel.
CHAPTER I:
ENTER THE EX-CON

Dale Fisher spent his younger days in scrapes with the law, like the time he was caught outside Meijer with the six cartons of cigarettes he didn't pay for.
It's been years since prison and the other felony cases and today, the 45-yearold seems to be trying to live a decent life.
He's got a dock installation business and he's been to flight school at Northwestern Michigan College.
It was on a dock job in June that Fisher told police he heard a proposition that sent his life reeling.
"Mr. Gomery said to me that he needed this gentleman taken out, that he was destroying his family, that he was destroying his wife's health and that he was destroying him, and he needed him eliminated," Fisher testified at a court hearing.
Fisher said Gomery told him that he wanted attorney Christopher Cooke dead. Fisher said he wasn't sure whether Gomery was serious; maybe he was blowing off steam.
Gomery, 59, brought up the proposition again in July while Fisher was visiting his Traverse City office to collect payment of $400 or $500 for a dock installation job, Fisher would testify.
"He just said there was this big court date coming up. He didn't elaborate," Fisher testified. "When I said – I'm like, "˜Where are you going with this thing?' he goes, he says, "˜I need him dead. He has to be gone.'"
CHAPTER II:
BIG DAY IN COURT

That big court date might have been a bankruptcy hearing scheduled for August.
Gomery filed for bankruptcy after he lost a civil case and was ordered to pay $316,000 in sanctions and damages to Cooke and his client Fred Topous.
Topous was once Gomery's client and business partner in a deal to purchase the former Mitchell Creek Golf Course, a swampy nine-hole course in East Bay Township opous also happened to be a convicted sex offender and a $57 million lottery winner.
Topous hired Cooke to sue Gomery when he realized Gomery wound up owning half of the golf course without paying for it.
A civil trial found Gomery defrauded Topous of half of his ownership of Mitchell Creek Golf Course by doctoring the operating agreement. He was also found to have defrauded Topous of a $25,000 legal fee, ostensibly to defend Topous' brother or to settle a case. The rulings against Gomery were so bad that he risked losing his license to practice law.
When Gomery filed for bankruptcy, a trustee found he had intentionally failed to disclose assets. The bankruptcy trustee determined Gomery owned assets worth more than $1 million, in addition to a corvette, two power boats and a Kubota tractor.
Cooke filed objections to the bankruptcy, arguing that this was just another one of Gomery's acts of fraud.
CHAPTER III:
WHAT DOES SOMETHING LIKE THAT PAY NOWADAYS?
By Fisher's account, at this point he'd been approached twice by Gomery to kill Cooke, but he hadn't gone to the police.
At one meeting, Fisher asked Gomery about money.
"I said, you know, "˜What does something like that – what does something like that pay nowadays?' And he said, '$20,000 – cash,'" Fisher testified.
A day or so later, Gomery's name appeared on Fisher's caller ID. Gomery said he had $1,000 for him to buy a gun somewhere downstate, Fisher testified.
They referred to the hit as the "dock job." Fisher said he decided after a day or two that he and Cooke may have been on bad terms, but he was no killer.
He reported the plot to a Grand Traverse County Sheriff 's deputy on a Friday evening and was told to come back Monday to speak with a detective, he testified.
Saturday morning, Fisher decided that he should tell Cooke himself. Fisher had a cell phone number for Cooke's wife Jeri. The pair had developed a friendship while their teenage children dated. That relationship caused friction between Cooke and Fisher, especially after Cooke learned that Fisher had been convicted of a sex crime when he was a teen.
Fisher texted Jeri Cooke while she was at the Cherry Royale Parade to ask her to put him in touch with Cooke, according to police reports.
Oddly, Cooke and Fisher met at the Mitchell Creek Golf Course, the site of the business deal that started all the trouble.
Cooke must have gone into the meeting warily. His brother helped him record the conversation without Fisher's knowledge, according to testimony and police reports.
Fisher told Cooke, "Regardless of what you might think of me, I'm not a killer. I'm not anybody that would hurt anybody."
CHAPTER IV:
DUMP THE GUN IN THE LAKE

Cooke and his brother met Grand Traverse County Sheriff 's detective Paul Gomez that evening. To get out to Traverse City, the three drove around Benzie County and Cooke recounted what he had learned from Fisher.
Afterward, Gomez called Fisher and asked him to come in for questioning. Fisher then agreed to meet with Gomery the next day, wearing a wire.
The next afternoon – a Sunday – Fisher knocked on the door of Gomery's Leelanau
County home. There was a family reunion happening there that day. As they walked through the garage to the back, Fisher said Gomery handed him $1,000 cash.
Out on the dock, Gomery, who was once Leelanau County's prosecutor and who had spent years as criminal defense attorney, offered some practical advice on getting away with murder, Fisher testified.
Gomery suggested that Fisher: wear oversized boots in order to produce footprints that wouldn't match his own; drive someone else's vehicle; drop the gun in the bay; burn all of his clothes.
They arranged a time for the hit when Gomery would be in public with his family, Fisher said.
"I made up a story that Mr. Cooke had won a prize from being in the Cherry Festival [parade] and they had won some prize for their float and they were having a celebration out at the golf course on the 2nd," Fisher testified. "I found a spot where I could shoot him and had a time set up for him. I told [Gomery] what time it would be and when it would be done."
CHAPTER V:
NO MORE HAWAIIAN SHIRTS

That evening, Gomery would learn a warrant had been signed for his arrest.
He rebuffed a request to turn himself, saying he was out of town. He promised to turn himself in the next morning.
At dusk, Leelanau County Sheriff 's investigators spotted Gomery's SUV at his daughter's home. Later, they saw Gomery smoking a cigar inside the house. Police surrounded the house and waited until dawn when people began to emerge. Police spotted Gomery in the passenger seat of his daughter's car as it rolled out of the driveway and waved for her to pull over.
Gomery wore the same Hawaiian shirt he had donned for the family reunion. It's the same one he wears in his mug shot. It could be the last Hawaiian shirt Gomery wears for a long time.
The Grand Traverse County Prosecutor says if Gomery is convicted as charged, state sentencing guidelines would call for a minimum sentence of nearly 10 years to life.
The day Gomery was jailed and his bond ordered at $5 million, detectives took a search warrant to Gomery's Traverse City office, a block from the courthouse, and hauled out computers and boxes of files from the Topous v. Gomery case.
Detectives talked to family and friends.
One friend told police the allegations against the former prosecutor shocked him. He knew Gomery lost the Topous case and was in trouble and disliked Cooke, but he couldn't believe he would take it so far.
The friend surmised that perhaps Gomery had snapped because he blamed Cooke for his wife's health problems. The friend said Gomery often mentioned that he wouldn't be able to live without his wife.
CHAPTER VI:
WHAT'S WRONG WITH YOU?
Frank Stanley, Gomery's defense attorney, argues that the messy facts of the case could add up to a conspiracy against his client.
Stanley argued that the bankruptcy process was going in Gomery's favor and that Cooke had missed a critical filing date, a mistake that could have cost Topous the bulk of what he had won in the civil case.
In late June, however, Cooke had filed a motion with the bankruptcy court that argued that the $314,000 in sanctions Gomery owed was not a debt he could legally get rid of in bankruptcy because it stemmed from findings that Gomery had committed fraud. Cooke argued that Gomery's bankruptcy filing was in itself a form of fraud.
A hearing on that motion had been scheduled for Aug. 7.
Stanley argued that he should be able to put a theory before the jury that Cooke and Fisher conspired to go after Gomery to derail the bankruptcy.
He argued that, even though Cooke and Fisher were enemies, Cooke could have used Fisher's relationship with Cooke's wife against Fisher to entice him to join the plot against Gomery.
Stanley also filed a motion to allow him to argue an entrapment defense – that the conspiracy against Gomery involved not only Fisher and Cooke, but also Grand Traverse County Sheriff 's investigators.
Those arguments are not going anywhere. Circuit Court Judge Philip Rodgers said he reviewed the case and found no evidence of a conspiracy against Gomery or that police were involved in entrapment. He rejected both defenses at a Dec. 22 hearing.
Rodgers said Gomery and Fisher can be heard on the wire from the July 13 meeting at Gomery's dock discussing not whether to kill Cooke, but how to get away with it.
"Let's assume everything that you said is true. Mr. Cooke's a bad man. He's manipulated Mr. Fisher, a bad man, into making this approach to Mr. Gomery," Rodgers said to Stanley at an earlier hearing. "It ends, doesn't it, when Mr. Gomery says, "˜Get away from me, you're crazy. I can get this [debt] discharged in bankruptcy. I've got a great appeal. Go away, you know? What's wrong with you?'"
Trending
Apologizing in Advance, Just in Case
Even in casual conversations, I find myself, and I bet you do too, presenting a cautiously crafted preamble meant to apolo...
Read More >>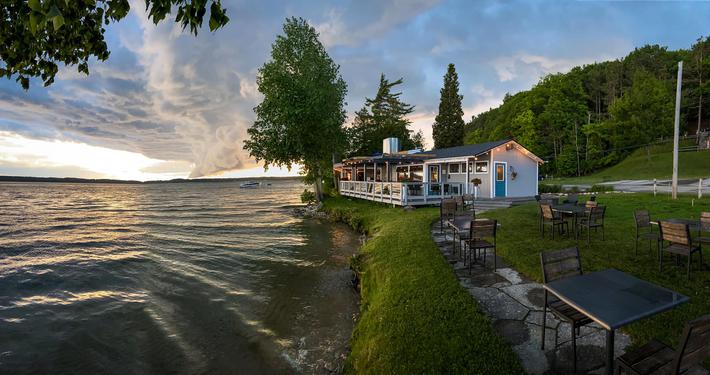 6 al Fresco Favorites
We don't know about you, but we think that everything tastes better when you can enjoy it outside in the summertime....
Read More >>

Whiskey's Treasure Island
Whiskey aficionados take note: You may soon be able to taste what whiskey tasted like in the midst of the Prohibition era ...
Read More >>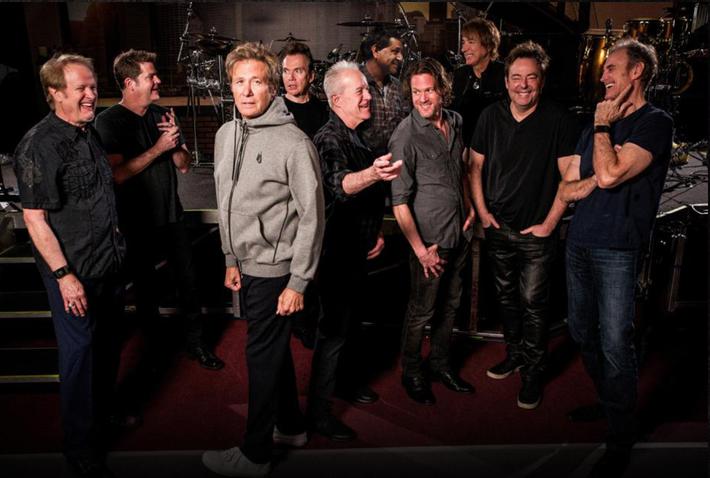 Rock and Roll Hall of Famers on Way to Interlochen
People attending the Chicago show at Interlochen Aug. 3 may feel like they're traveling back through time. The band ...
Read More >>
↑