Sex Trafficking Slowly Spreading Into Northern Michigan
Oct. 30, 2015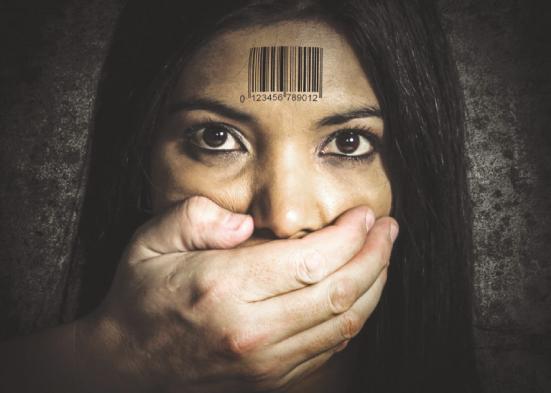 Northern Michigan has long been a haven for tourists, transplants and locals to escape big city life, but despite our beautiful beaches and small town character, we are not immune to some of the world's ugliest problems, including a practice that has been defined by many as "modern slavery." Sex trafficking is the recruitment, transport and harboring of people in order to engage them in commercial sex against their will, and many law enforcement and advocacy workers believe it's on the rise in our region. "People think it happens in Detroit, in Chicago, but this would be the perfect place," said Laura Tarsa of the recently formed organization Citizens Against Sex Trafficking (CAST), based in Traverse City. "We're all walking around, going to these festivals, but for these people it's completely different," said Tarsa. "They could be walking right next to you and not be able to ask for help. It's a daunting other world, an under layer."
Michigan has the second highest rate of sex trafficking in the United States, surpassed only by Nevada. Leelanau County sentenced their first attempted human trafficking offender, Thomas Vandermeulen, in September 2014. In Grand Traverse County, Jamel King was arrested during a motel drug bust in July 2015 and is also facing trafficking charges.
Though these cases may seem anecdotal, law enforcement officials believe they represent a trend.
When asked if he feels sex trafficking is increasing in northern Michigan, Lt. Dan King, team commander of Traverse Narcotics, said people have "buried their heads in the sand when it comes to this issue."
He pointed to the recent local cases, as well as the number of local ads placed on Backpage.com, as indicators. Backpage.com is a free classified ad website, similar to the popular Craigslist, and it's one of the growing ways nationwide traffickers peddle victims. The site, arranged by country, state and region, is a veritable clearinghouse for both legal and illegal goods ranging from cars to antique collectables. However, nearly 70 escort ads — for men, women and transgender individuals — have been posted under the site's Northern Michigan Adult section in the last month alone. Additionally, there are several dozen recent local listings under "body rubs," "dom & fetish" and other "services." Some officials believe these services are being performed by trafficked individuals; they think the dramatic increase in the ads is tied to the influx of these victims in our area.
While the exact number of individuals actively being trafficked in northern Michigan is unclear, many in law enforcement believe the number of successful trafficking convictions does not accurately reflect the scope of the problem.
Many indentify a lack of evidence as the main barrier to effective prosecution.
"I'll acknowledge that I think there's more of a problem than I even see with the complaints coming across my desk, just from what I'm hearing from the police officers," said Grand Traverse County Prosecutor Bob Cooney. "I don't think the public is seeing it that much because we just don't have that many cases where we're able to prosecute or where we even get a complaint."
Cooney admitted that insufficient evidence and jurisdictional issues impeded successfully charging individuals with sex trafficking.
"It takes surveillance and it takes more resources to investigate," said Cooney. "You really have to have undercover investigation to really figure out what's going on."
Others, like King, believe the reason more alleged sex traffickers aren't convicted is that the victims are intimidated.
"Ask yourself, 'how are you going to establish probable cause in the elements of the crime?'" said King. "The number one way to do that is by the victim. Who do you think is going to be hesitant to testify in open court?" King explained the frequent unwillingness of victims to testify against their alleged traffickers stems from the abuse they have suffered.
"[They've] been manipulated during that time period. [They've] been told what you can do, what you can't do," he said. "This is what you'll eat. This is how you'll dress. These are the drugs you'll use. So there's a huge form of intimidation," King continued. "Mental abuse, not only physical abuse... but mental abuse."
Most officials agree that an increase in sex trafficking is tied to the increase of narcotics flowing into northern Michigan.
"A lot of your sex workers are using a controlled substance. It may not just be heroin, but other forms of opiates. It could be crack cocaine," said King.
"Drugs and the sex trade go hand in hand," echoed Cooney.
Leelanau County Sheriff Mike Borkovich agrees the issue is tied to a regional heroin increase.
"If they have that deep of a conviction, they'll do anything they can to get it," said Borkovich, speaking of addicted trafficking victims. "They're really treated like animals."
Like heroin and cocaine, sex trafficking victims are a profitable commodity, but these human casualties are even more lucrative than drugs.
"You can only sell a drug one time, but you can sell a girl, a woman, multiple times a day," said Tarsa. She indicated women serve an average of seven or eight Johns (individuals paying for sex) a day, but can see as many as twenty. This means that over the average seven-year tenure as a trafficked sex worker, a woman could potentially service more than 50,000 Johns.
While sex trafficking may be increasing in the region, so is pubic indignation. Several groups are stepping up to raise awareness of the issue.
CAST recently held a screening of the sex trafficking documentary Nefarious, followed by a lecture with documentary director and noted human rights activist Benji Nolot.
Northwestern Michigan College is also "concerned about the spread of human trafficking both here and abroad," wrote Jim Bensley, director of International Services and Service Learning at the college.
According to Bensley, "The group NMC Students for Human Rights has taken on the task to educate themselves and work towards the eradication of this destructive practice."
He indicated Students for Human Rights is planning a 2016 alternative spring break during which they will visit with advocacy organizations, law enforcement agencies and support groups in Michigan, Illinois and Tennessee. Bensley's hope is that, by exposing students to other communities where this issues has already risen to the surface, they will be more apt to identify signs of it here at home.
For more information on how to identify or report suspected sex trafficking victims, visit: tc-cast.org/resources/.
Trending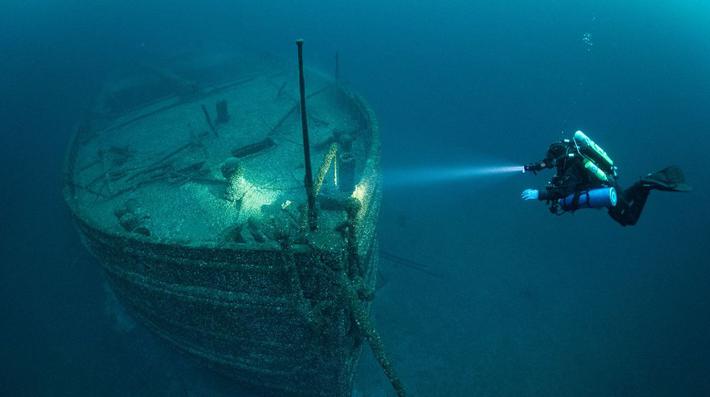 Up North Aquaman Explores Great Lakes Shipwrecks
Chris Roxburgh is northern Michigan's Aquaman. While you might not immediately recognize his name, you've pro...
Read More >>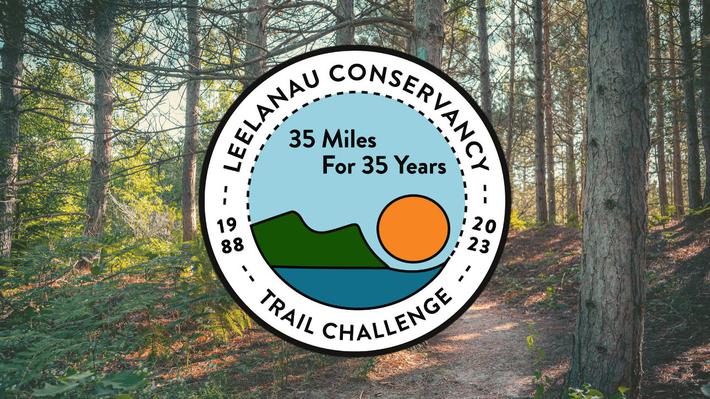 Anniversaries Celebrated in the Great Outdoors
The Leelanau Conservancy turns 35 this year, and in those three-plus decades, they've preserved over 16,000 acres an...
Read More >>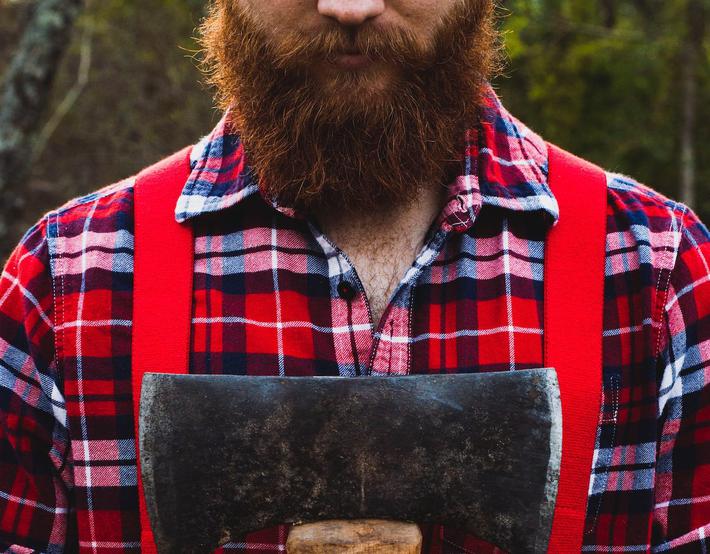 A Flannel Affair
Bust out the flannel one more time before spring is here to stay for the Wexford County Historical Society's Lumberj...
Read More >>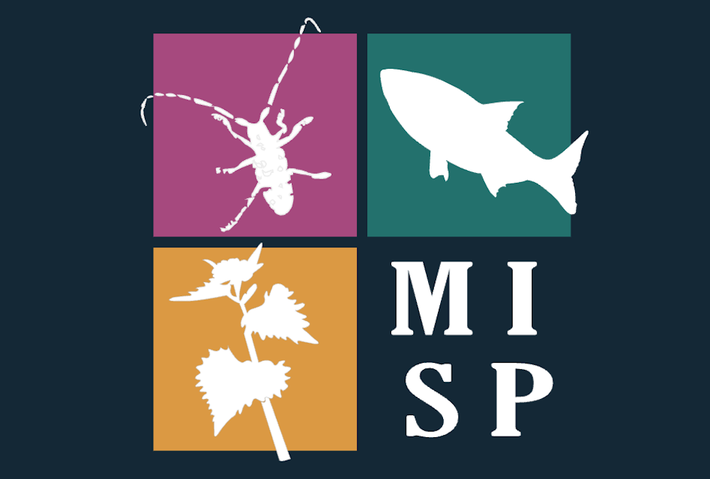 Watch Out for Invaders
Spring is here—cue the trumpets! But while we're thrilled about the return of warmer days, we're not so ...
Read More >>