Snapshots: Three NMC Vets
Nov. 6, 2015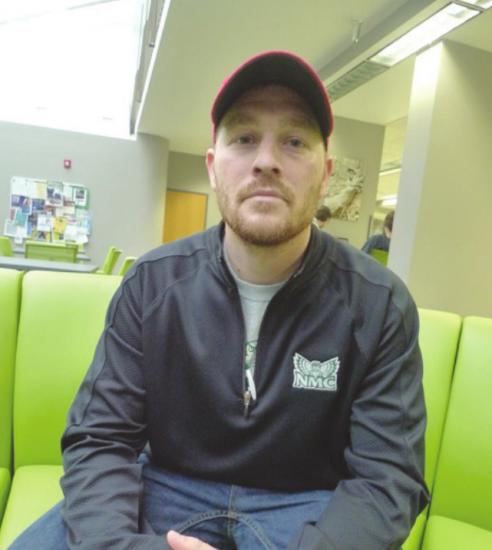 A NAVY VETERAN WHO WANTS MORE FROM LIFE
Scott Frederick joined the Navy because he wanted to get out of metro Detroit.
"To sum it up, I guess it would be poverty. I wanted to do something more with my life than cutting grass and being around that environment down there," the 27-year-old Redford native said. "I wanted something more for me and my family."
When Frederick joined the Navy, he didn't have a family of his own, but he left it five years later because he wanted to start one.
"I wanted to have a family and, while people do 20 years in the military and raise and have a family, I tip my hat off to them," he said. "But I wanted to be a part of my family. In the military, deployments come first, before family."
In January 2014, Frederick rejoined civilian life in Traverse City after his wife found a job as a social worker at Bethany Christian Services. They are expecting their first child in April. Frederick is in his third semester at NMC and holds a work-study job in Scott Herzberg's Veteran Services Office. He wants to become an accountant.
Frederick and his wife met in high school. She was a good kid; he was a bad one. They knew each other, but they ran in different social groups. They connected years later on social media while Frederick was deployed and Danielle was a relief worker in Haiti.
"When I got back from deployment, we started talking on the phone and, from that point on, when we started talking on the phone, there's not been one day where I haven't talked to her," he said.
Accounting is about as far away from Frederick's Navy work as you can get. During his two deployments, spending time on a destroyer hunting Somali pirates, he was a diesel mechanic, a rescue swimmer and a member of the boarding team, the group that boards hostile ships first.
"I wanted to trade in my grease monkey coveralls. I want to be done being dirty. I want to wear nice clothes to work," he said.
Frederick thinks coming to NMC has helped him a lot, as has coming to Traverse City, where he believes support for veterans is well above average.
"The community involvement, what they do for veterans here, is amazing," he said. "It blows me away. It's a blessing to have landed here."
At NMC, he found help determining what he needed to do and now he helps others find what they need.
"It's not just an on-boarding process and, 'Alright, we're done.' We have relationships with these guys all the way throughout their career at NMC," Frederick said. "I'm pretty sure that you don't get that at a big college where there's so many students."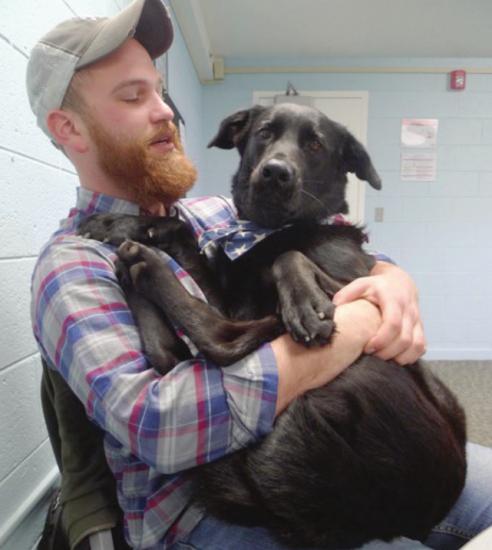 A DOG CAN BE A VET'S BEST FRIEND
Lucas Clark doesn't go anywhere without Bailee, his 2 ½-year-old service dog, a black Lab/German shepherd mix.
The 26-year-old grew up in Rapid City, went to school in Elk Rapids and joined the army in the summer of 2008.
Clark's military career included three years stationed at Fort Campbell, Ken., and one year in Afghanistan. Clark left the military suffering from PTSD and the best treatment he's found for the affliction is Bailee.
"If I have an episode of panic attack, severe depression — something, my anxiety is flaring up, something's bothering me — she can sense it and she comes over to me," Clark said. "They're one of the best medicines you can get. I've been loaded up on just about every medicine you could be prescribed for depression, anxiety and PTSD, and none of it's worked. It made me feel like an alien, an outsider."
At NMC, Clark said the Veteran Services Office has been a great help keeping him on track to accomplish his goal: to become a psychologist specializing in the treatment of veterans who suffer from PTSD.
"Scott [Herzberg] does a great job. He really makes a point of getting to know the veterans and making sure that they feel welcome from day one to whatever many days they're here," he said. "Any time I go into his office — if I had a rough day in class or something, I'll just go by and see him at his office because I know it's going to cheer me up."
Clark does not appear disabled; he looks strong and healthy. He has not had much trouble having a service dog at NMC, but off campus, he's been hassled. That's because Clark takes the dog places without a leash or a vest. Bailee does not like vests and Clark has back problems and cannot walk her on a leash. He feels that, as long as the dog is under control, there shouldn't be a problem.
Clark has become a passionate defender of service dog rights; he's read the law "many, many times" so he can respond if confronted.
"Most of the problem is that 90 percent of the people try to enforce laws that they don't know. They don't know that they're allowed to ask, 'Is that a service dog and what service does it provide?' and that's it. As long as you can answer those two questions and the dog is behaving, they can't say anything else to you about the dog," Clark said. "They must treat you exactly as if you don't have the dog. They can't ask you for identification, they can't ask what's wrong with you, they can't ask anything else, period."
PTSD was only recently added to the list of disabilities qualifying for treatment with a service dog. Clark said it's critical for him. If he is in public and feels a panic attack looming, he can pet Bailee and it calms him down. If he is having a nightmare, Bailee comes to his side and licks his face, lifting him out of it.
"She's saved my life many times," Clark said.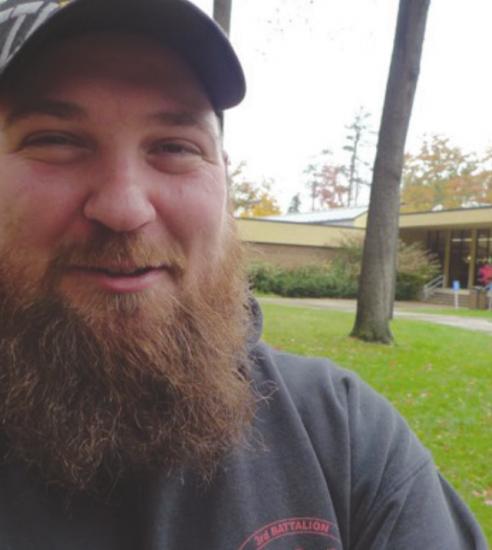 DREAMS ALTERED FOR A DISABLED MARINE
Eric Steffens wanted to be a cop when he retired from the Marines, but that dream would never come to pass. Steffens, who spent a decade in the Marines after enlisting following 9/11, was deployed to Iraq in 2005 and 2006. He was medically discharged in 2013.
The 29-year-old from Suttons Bay qualified for vocational rehab, similar to the GI Bill, but with added benefits. Under this qualification, there is no limit to the classes the government will pay for, as long as they are necessary to achieving his degree, and any supplies he needs are covered, including his laptop and laptop bag. The only catch is that he is required to work with an advisor and she would only approve a course of study that fit his diminished physical abilities.
"I really wanted to be a cop; that was always kind of the dream," Steffens said. "I knew she would disapprove that."
Steffens gave his advisor a list of occupations that interested him in fields such as law enforcement and health care, but none of them were approved because of his bad back and the nerve damage in his shoulder.
Steffens' high scores in IQ and aptitude tests showed he would be good at working with computers and he decided, after working with his advisor, that he would go into computer security. It happens Ferris State University has a worldclass computer security program and that's where Steffens plans to transfer with his wife and one-year-old daughter once he's completed everything he can at NMC.
It was a journey getting this far and Steffens said he made it with help from his VA advisor and the Veteran Services Office at NMC.
He was medically discharged after seriously injuring his shoulder. Despite a perilous deployment in Iraq earlier in his career, Steffens suffered his catastrophic injury while white water rafting in North Carolina on a "mandatory fun day" with fellow soldiers. At first, Steffens didn't believe he had any limitations.
"I was thinking, 'I'm not broken. I can do whatever I want, still,'" he said.
He worked as a beekeeper in Leelanau County, cooked in the kitchen at a Leland restaurant and hung banners around the country for Britten, a job he lost because of the toll the strenuous physical labor took on his back.
Steffens said he appreciates how much help he's gotten at NMC since he decided to venture onto a new career path. His experience at two schools — NMC and Ferris — has shown him how helpful a Veteran Services Office can be in figuring out what needs to be done.
"At Ferris State, it was nothing like this. They were like, 'Oh, you've got to talk to this person' and a week later you find that person and they are like, 'No, you've got to talk to this person,'" he said. "It was impossible to figure this stuff out."
Steffens also loves the veteran's lounge, where he feels at home.
"This is a great resource. I am here everyday, not just getting homework done, but to meet and talk and hang out," Steffens said.
Trending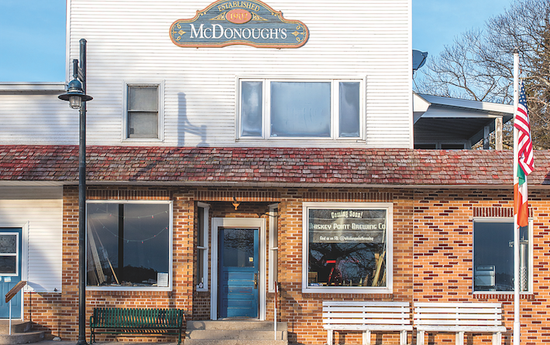 Welcome to Michigan's Most Remote Brewery
After years of planning and honing his beer-making skills, this spring, Patrick McGinnity plans to open Beaver Island's first microbrewery. Opening a craft brewery is challenging. Opening one on a remote island in Lake Michigan that's either a 15-minute plane ride or a two-and-a-half-hour ferry ride from ...
Read More >>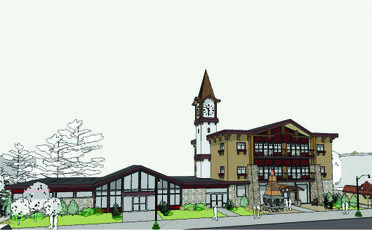 Gaylord: A boomtown Up North
Gaylord native Gary Scott had moved to Indiana, where he and some partners started a business to invest in distressed properties. He was talking to a banker in Detroit about real estate in Bloomington when he asked what kind of deals might be available in northern Michigan. ...
Read More >>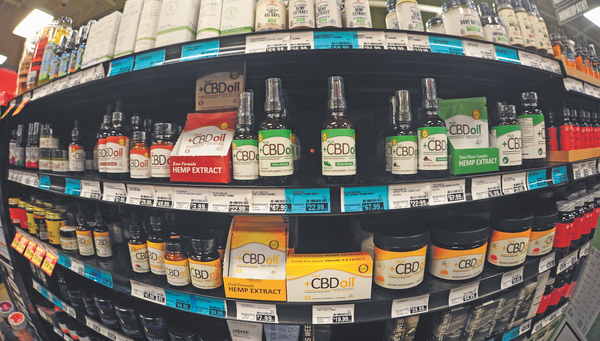 CBD Laws: Dazed and Confused
The sign outside of Family Video in Kalkaska lets drivers know the store has more than just movies. The sign reads: "CBD PRODUCTS NOW AVAILABLE HERE! CHECK IT OUT." CBD is short for cannabidiol, a kind of chemical compound that occurs naturally in hemp and marijuana plants, but does ...
Read More >>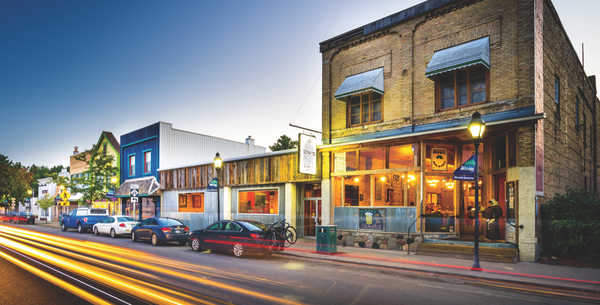 Small Up North Towns on the Rise
Spotlight on Bellaire (pictured)Seems Traverse City isn't the only place in the region making those "Best of" lists. The Antrim County hamlet of Bellaire was recently named to the list of Best Lakeside Towns in the U.S. by Country Living Magazine, alongside the likes of Vergennes, Vermont, Greenville, ...
Read More >>
↑