Fresh Eats Up North: Welcome to the Pellston Market
Nov. 3, 2004
After 20 years in the catering business, Nancy Kelly decided it was time to find a little more space. The perfect solution? The old Anderson Oil gas station in Pellston, which Nancy has turned into the upscale and European-exotic Pellston Market, a real cook's market right here in Northern Michigan that offers everything from organic chicken to sparkling sodas plus in-market dining at their charming little cafe.
A Chicago native, Kelly moved to Northern Michigan in 1977, and now divides her time between Harbor Springs, Chicago, and Florida. Self-taught, she was a veritable foods sponge, soaking up as much information as she could about cooking and the restaurant world. She established her own catering company (The Travelling Chef), worked for a while at local gourmet restaurant Tapawingo's, and was drawn to Paris in the late '80s. She began spending eight months out of the year in Paris, apprenticing with famed chef/cookbook author/teacher John Desmond.
"Paris was very intense," she says, "you'd work an entire day and make about 60 francs - which is about $10. Sometimes you'd even work an eight-hour shift for free, just to be allowed to be in that environment. You'd do anything, you'd mop floors, clean up, and watch, just so you could learn."
When Desmond left Paris to pursue other projects, his students convinced Kelly herself to stay and teach, and it wasn't long before Kelly's own classes became sold out. The experience was invaluable, and Kelly would end up spending a full seven years going back and forth between Paris and her various bases in the States.

SOMETHING NEW
When she finally wanted to slow things down - at least a little bit - Kelly picked Northern Michigan to establish her newest project. With its character-filled old windows, great light, and back shop area, the old gas station in Pellston that Kelly found and renovated proved to be a fitting location for the new specialty market she wanted to open.
"Up this way, if you need any kind of uncommon ingredient, you have to drive 20-30 miles to Petoskey," she says. "Nothing against Petoskey, of course – there are lots of great things there -- but this gives those of us a little further North an easier way to access quality ingredients."
Quality ingredients are the norm for the foods at Pellston Market, from their fresh bread (baked daily with organic flour), muffins, cakes, and Belgian chocolate brownies to their homemade soups (this time of year, the delectable soups of note are being concocted with local tomatoes and butternut squash) and ready-to-heat entrees and meals.
"We offer a lot of locally-grown products," she enthuses, "we get our chicken from a local farmer in Bliss, and we get our Cornish game hens from Aspen Hill Farms in Boyne City. We use a lot of untreated, no-additive meats from local farmers. Of course, we also have commercially-raised meats -- we like to give our customers choices."

TASTY...
Pellston Market also prides itself on its tasting program, a way to familiarize customers with its wide range of offerings.
"People tend to buy what they know," Kelly explains, "we like to introduce people to some of our more unusual products through tasting. If they are wondering about something, say, our Blood Orange Vinegar, for example, then we'll open it up and put some out for them to taste."
And there certainly is a big selection at Pellston Market to taste.
"We've got a phenomenal selection of cheeses that we bring in from all over the world - we've pretty much cornered the market on Spanish sheep's milk cheese alone! And we carry several varieties of chocolates, too -- we carry the Dagoba chocolate line, of which I just brought some up from Chicago -- we've got the chocolate with lime and macadamia nuts, the chocolate with chilis and cinnamon, and another with lavendar and blueberries -- they're so good. We also carry El Rey chocolates, which are made from the most prized cocoa beans in Venezuela, and Valor chocolates from Spain. We have lots of vinegars, too -- but those are just a few examples."

CAFÉ DINING
If you'd like to stay a little longer and grab something more immediate to eat, you can do that, too - Pellston Market also includes a small cafè and a room to rent for private dinner parties, both of which were decorated by Kelly herself with red walls, ornate chandeliers, oriental rugs, lots of collectibles, and several antique bakery cases. You can stop in for breakfast, lunch, or dinner, and you can also pre-order ready-to-heat meals or party trays. "Our cheese trays are especially popular," Kelly says.
With all of this great food, you've got to have something to drink, and Kelly is on top of things there, as well. "We're offering Jim's Organic Coffee from Massachusetts, and lots of great cold beverages, like our sparkling waters with grapefruit or clementine juice - you can get Cokes and Pepsis everywhere, and those are great, too, but I just like to give people other options."
They've put together a garden on the south side of their market where they plan to grow herbs and edible flowers that will make for a great after-dinner stroll. And Kelly is also hosting cooking classes and other special events that are sure to draw even more clients to her newest venture.
Pellston Market is located at 230 US 31 North, a mile south of the Pellston Airport, telephone 231-539-7100. Open Tuesday through Saturday from 10:30 am to 7:00 pm.


Trending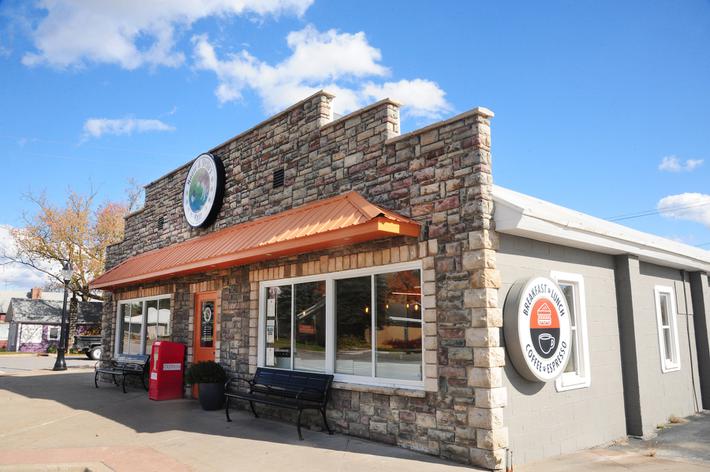 Kalkaska's Moose & Stella's
Dan Bloomquist and his wife, Evamarie, bought Breakfast & Burger Express in downtown Kalkaska at a great time: Decembe...
Read More >>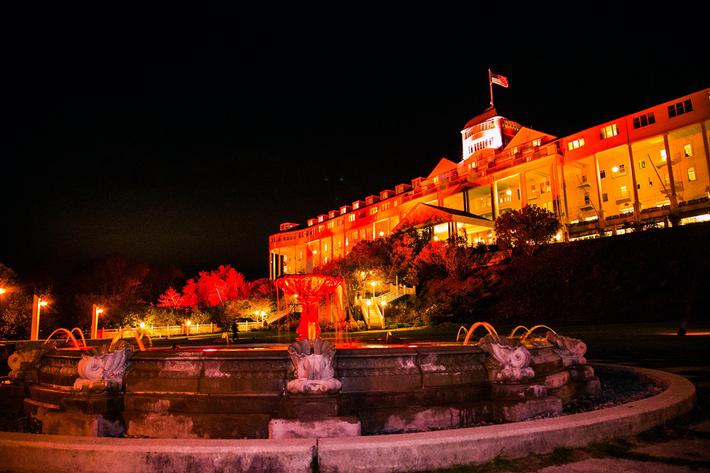 Halloween Rising
While the pandemic continues to impact lives and prevent mass gatherings, some Halloween events Up North, much like your a...
Read More >>
Hope and Vote
With mail-in voting well underway for many, and a trip to the polls just days away for many more, the gravity of the outco...
Read More >>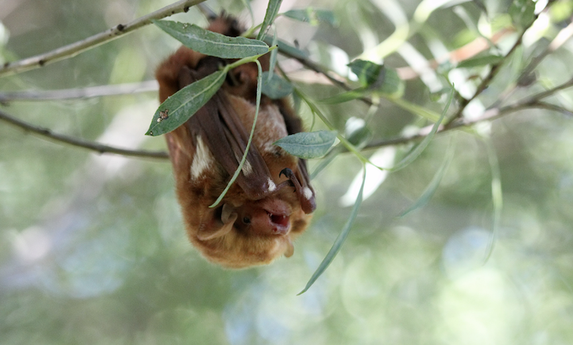 A Nightmare for Michigan Bats?
If you're seeing more decorative bats this Halloween than you saw of their live counterparts this summer, there&rsqu...
Read More >>
↑