Life After Wartime
The Fate of the Waugoshance Lighthouse
Nov. 4, 2016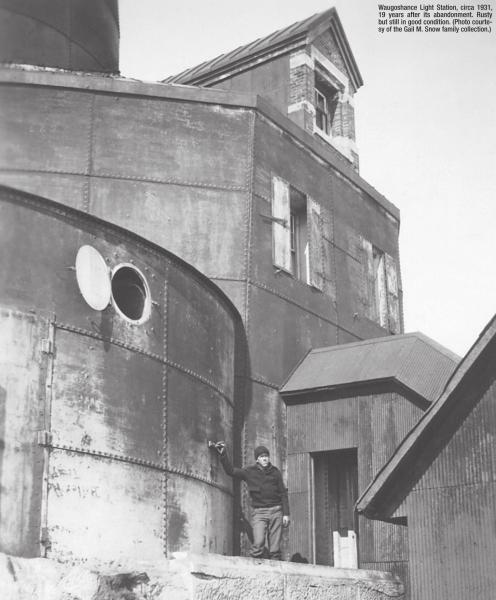 If you're a lighthouse aficionado, or if you've taken any of the sightseeing cruises that go past Waugoshance Point, just south of Mackinaw City, you might already know that the Waugoshance Lighthouse is falling apart. In fact, it's crumbling so badly that it's considered one of the most endangered lighthouses in the world and is even included on Lighthouse Digest's "Doomsday List."
What you might not know is that the lighthouse is in such bad shape because it was bombed by the United States Navy.
"It's been known for many years that the lighthouse is in such horrendous condition because it was used for target practice during World War II," said historian Terry Pepper, the executive director of the Great Lakes Lighthouse Keepers Association. "But the nature of how and why wasn't widely known until the past three years or so."
Pepper extensively researched the lighthouse to get the answers to this puzzle. His investigations included researching historical information from the National Archives in Washington D.C., plus various other archives and libraries across the United States, including several in Michigan. Much of it correlated with information shared by personnel at Wilderness State Park, where the lighthouse is located. We talked to Pepper to learn the lighthouse's story.
Northern Express: So how did you confirm that an actual bombing was the reason the lighthouse is so destroyed?
Terry Pepper: There were ordnances [bombs] found in the water around the lighthouse, plus what they thought was some sort of chemical residue. Wilderness State Park and the state of Michigan felt it was necessary to investigate what was left, to make sure that it wasn't unsafe. So they brought a research company in, and they ended up with huge reams of information that they shared with me as a historian.
Express: What was Waugoshance Lighthouse's story before the bombing?
Pepper: In 1851, when the lighthouse was built, it was actually the first freestanding lighthouse in the Great Lakes. It was built to guide mariners around the turn from the Straits of Mackinac into Lake Michigan, through very shallow water. It was also the first lighthouse with a Fresnel lens in the Great Lakes, and it served as a primary navigation source. So unto its own self, it's a historically important lighthouse.
Express: So how did it get from that elite status to being a lighthouse in trouble?
Pepper: The red-and-white-striped White Shoal lighthouse [just northwest of Waugoshance] was built in 1910, and it basically rendered old Waugoshance obsolete. They took the equipment out of the Waugoshance Lighthouse and then just walked away. It wasn't even locked up. Back in the '30s, you could just go in and walk around in there. So here's this lighthouse sitting out there, not being used. It's still owned by the federal government. And it's slowly decaying. Then we got into World War II, largely because of the bombing of Pearl Harbor. Once that happened, it was realized we needed to build a force of aircraft carriers and train [pilots] to take off and land from and on the carriers. So they proposed the idea that a couple of aircraft carriers be put on Lake Michigan.
Express: Why Lake Michigan?
Pepper: The Germans were causing havoc in the Atlantic with U-boats, and the Japanese were controlling the Pacific. So they were looking for somewhere safe to train and settled on the Great Lakes.
Waugoshance Light Station, circa 1900. The lighthouse was painted white with a red roof and a red band on the tower. A large, 100-foot-square pier of protection served to protect the soft limestone foundation. (Image courtesy of the National Archives in Washington.)
Express: Did they bring full-sized aircraft carriers into Lake Michigan?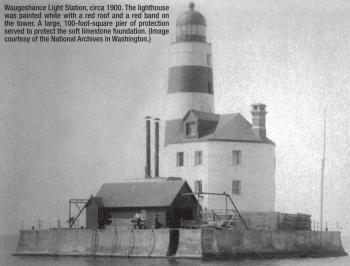 Pepper: Actually, the Navy purchased a couple of old side-wheel steamers and converted them into aircraft carriers called The Wolverine and The Sable. They were sailed into Lake Michigan, and the whole operation was based out of Navy Pier in Chicago. The pilots would take off out of Glenview [near Chicago], the Wolverine and Sable would steam out into the lake, and the pilots would practice.
Express: Did this work well? Was it a good method for training?
Pepper: Well, yes – even though over 100 aircraft ended up in Lake Michigan when they didn't succeed! [Twenty-seven aircraft have been recovered since World War II.]
Express: And we're still down by Chicago at this point, correct?
Pepper: Yes, but there's much more to the story. The Japanese had started flying highly powerful planes loaded with explosives right onto the decks of American aircraft carriers.
Express: Like kamikaze pilots?
Pepper: Yes, the Japanese would volunteer for this. Even though it was suicide, it was considered a great honor. So the U.S. was trying to figure out how to counteract that, when a man named David Sarnoff [of RCA radio] said, "I think if we were to put a television camera in the aircraft, we could remotely operate it, unmanned, with a pilot in a second plane controlling it using radio signals." The Navy became interested in this, so they provided funding and established a drones program starting in 1942. But to continue, they needed to be able to transport the drones to the Pacific, where they could attack the Japanese vessels. The safest place to test this also was deemed to be Lake Michigan. They established a naval air station in Traverse City, moved the equipment and drones there, and looked for a more remote place to test them. This ended up being the area around Waugoshance Point.
Express: So the lighthouse became target practice.
Pepper: Exactly. The abandoned lighthouse was still there. The Sable sailed north from Chicago to the west arm of Grand Traverse Bay, the drones were loaded onto it, and the carrier was sent into the Straits of Mackinac. Then, over three months, test attacks were made on Waugoshance Point and on the lighthouse itself.
Express: What happened after the three months of testing?
Pepper: The program was deemed to be feasible when the drones were able to be controlled remotely. [Pilots] found that they could drop bombs and torpedoes onto the lighthouse, and they were also able to crash the drone planes right into the lighthouse. They kept improving the drones, then, after three months, [the drones] were considered useable and a workable way to wage war. The program in the Great Lakes was ended, and they moved on to test the drones on islands in the Pacific. But they actually only used the drones a few times during wartime; the U.S. soon dropped the bomb on Hiroshima and the war was effectively over, so the drone planes were no longer needed at that time.
Express: What happened to the lighthouse? It was just left there with all the damage?
Pepper: Well, when it was being bombed, everything inside combusted. So there's no roof and no floors. Later on, some time in the late '70s or early '80s, someone even stole the iron stairs from inside. So, yes. It's in very bad shape. If you go out to Waugoshance Point today, you'll still see the tubular frame of an airplane glider sitting there, and divers have found inert ordinances in the water. In 2005, the Navy's Underwater Ordnance Recovery Unit came up to Waugoshance, and identified several inert bombs on the lake bottom. They detonated them safely in the water, and now the whole area is considered safe.
Express: I see why the lighthouse is considered endangered. Are there any plans for it?
Pepper: It's now owned by a non-profit group, the Waugoshance Lighthouse Preservation Group. [The group's members] had an engineering study done, and they want to try and stablize it, to see if they can put a roof on it and preserve it. But it has to be structurally sound first.
Express: It sounds like it could really teach a lot of history, if it were finally made safely accessible to the public.
Pepper: That's the thing – its story is particularly interesting because it encompasses a great deal of time, distance, and history. It's still one of the most historically significant lighthouses in all of the Great Lakes.
For more information, visit terrypepper.com, waugoshance.org, and lhdigest.com.
Trending
Moving Dirt And Stone
This year is taking a toll on me. I'm more sluggish. It's harder to get out of bed each morning. I have muscle pain that I...
Read More >>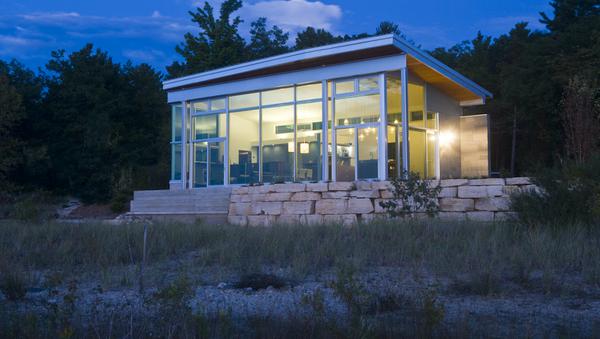 Northern Michigan Modern
From rustic log cabins to Victorian-style homes all the way to more traditional suburban-like developments, northern Michi...
Read More >>
Warts And All
Project 1619, a product of New York Times Magazine writers, is a potential public school curriculum that attempts to redef...
Read More >>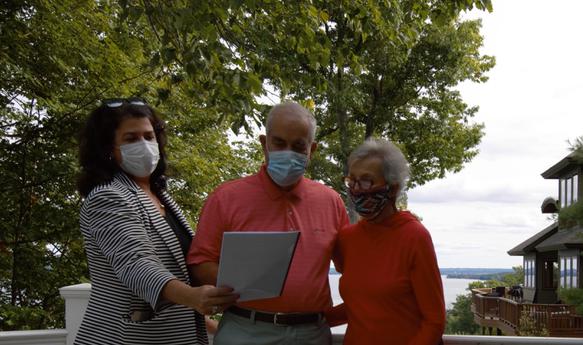 Pandemic Brings Even More Heat To A White-Hot Real Estate Market
There's a mad dash going on in real estate: companies bailing on their massive corporate office buildings, families ...
Read More >>
↑