Arts & Entertainment to Warm Your Winter
Galleries, lectures, author events, international "travel" sketching classes, and more
The pandemic has played havoc with all facets of life, including the arts. Whether music, lectures, visual art, dance, the live experience has all but disappeared. While the world awaits the vaccine and (hoped-for) subsequent return to something approaching normality, artists of all stripes continue to create.
A project initiated by Michigan Legacy Art Park has now expanded to include Ramsdell Regional Center for the Arts. Their "Stay Safe Face Mask Project" provided papier maché masks to people of all ages and artistic inclinations and asked them to decorate those masks to reflect their thoughts, emotions, and/or personal events of 2020. The completed masks will be revealed in a live exhibit at the Ramsdell's Hardy Hall from noon to 3pm Fridays and Saturdays Feb. 5–27. For more information, see www.ramsdelltheatre.org.
Meanwhile, Ramsdell will once again offer patrons its Calvin University: January Series — an online lecture series on various topics related to the Christian life and worldview. This week alone, viewers can check out:

"Educated: A Conversation with Tara Westover" on Jan. 11

"The Future of AI" on Jan. 12, with Flynn Coleman, international human rights attorney and author of "A Human Algorithm"

"Reinventing American Democracy for the 21st Century" on Jan. 13, with Daniella Allen, an American classicist and political scientist

"The Future of the Supreme Court" on Jan. 14, with Jeffery Rosen, president and CEO of the nonpartisan nonprofit National Constitution Center

"The Limits of Technology and the Hope for a more Perfect World" on Jan. 15, with Andy Crouch, author of "The Tech-Wise Family" and "Playing God: Redeeming the Gift of Power and Culture Making: Recovering our Creative Calling."
Running until Jan. 26, the series is free, but you need to register to watch each event. Visit www.calvin.edu/january for more information on the content, speakers list, and registration details.
Crooked Tree Art Center has a host of online workshops, classes, and lectures on tap. While the organization plans (hopes) to offer live, in-person programming beginning April 1, till then it is offering virtual events, such as its "Untravel the World Sketchbook Workshop Series." Virtually visit Paris, Greece and other ports of call Thursdays from 6-8pm.
It is also offering the "Virtual Coffee@Ten, with the first one taking place Jan. 15. Craig Hadley, executive director and chief curator at the Dennos Museum Center, will discuss how museum professionals care for a wide range of artworks and objects. Classes in mixed media, watercolors and more are also scheduled. For all the details, go to its website at www.crookedtree.org.
Northwestern Michigan College is offering its own "Coffee Chats" with staff and community members. From medicine to art, baseball to travel, the series will inform and entertain. Coffee Chats begin with an interview, followed by a live zoom session to continue the conversation. You can also join retired diplomat Jack Segal (a frequent guest columnist for Northern Express) for "Biden's First Three Challenges," including arms control, Iran and Afghanistan.These and other topics are offered by the college's Extended Education Services; go to www.nmc.edu, and under the Academics tab scroll down to Extended Education.
NMC's International Affairs Forum will kick off its winter and spring season with a tribute to the late Vice Admiral John Currier in a presentation about the international role of the U.S. Coast Guard in lifesaving on the Great Lakes and at sea. It will take place Jan. 25 at 5pm. On Feb. 18, author and national security expert Karen Greenberg will discuss "The Future of US National Security." Those are the first of the monthly series, all under the topic of "Finding Solutions to Global Crises." Go to www.TCIAF.org for more information.
A collaborative effort of Cadillac's Gopherwood Concerts, Earthwork Harvest Gathering, and Hoxeyville Music Festival is resulting in several streaming shows. They start with Crys Matthews Jan. 16 at 7pm. Matthews blends Americana, folk, jazz, blues, bluegrass and funk. It will be followed Feb. 27 with International Folk Music Awards 2017 Artist of the Year Ordinary Elephant. For tickets and more information, go to www.gopherwoodconcerts.org.
Frankfort's Oliver Art Center will host its annual "Furniture, Fiber, Photography and Sculpture" exhibit Jan. 22 to Feb. 18. It celebrates artistic media that in Executive Director Mercedes Michalowski's words "don't typically get a lot of attention: everything from bedroom sets of handmade furniture to collaborative quilt and wool rug hooking, black and white and digital photography, sculpture made of all different types of materials." The center (www.oliverartcenterfrankfort.org) also offers online courses for students in various topics, featuring lessons on art history and biographies on artists, video lessons and even a recorded storytime with Kaitlin from Benzie Shores District Library.
The Juried Fine Art Exhibit at Charlevoix Circle of Arts will run Feb. 1–27. "re/Art" invites artists to reflect, reject, refine, remark. It will include all mediums in 2-D, 3-D, functional art, fine craft, photography, and installation. Juror for this exhibition, planned at this time to be open to the public, is Joann Condino of Three Pines Studio in Cross Village.
At the Gaylord Area Council for the Arts, the annual "Black & White with a Hint of Color" exhibition is scheduled for Jan. 13–Feb. 20. It is a multi-media exhibit with works in, yes, black and white; a third color is optional but encouraged. Go to www.gaylordarts.org for more.
Glen Arbor Arts Center will host two virtual exhibits beginning Jan. 15. You Are T/Here is an exhibition that asks applicants to visually explore and describe what their own personal "here" or "there" looks like. Also on exhibit will be collages from Traverse City artist Joan Richmond. Go to www.glenarborart.org.
Traverse City's National Writers Series continues its online interview series with the winter/spring season, kicking off Jan. 14 with New York Times book critic Dwight Garner, sharing material from his book Garner's Quotations, in which he shares material he's gleaned from years of interviews, plays and movies, novels and songs. He'll be followed by novelist Alan Lightman Jan. 21, CBS news correspondent and dog lover Martha Teichner Feb. 4, and longtime NPR host Diane Rehm Feb. 25. You can read about their topics and other upcoming presentations and register at nationalwritersseries.org.
In celebration of Valentine's Day, Old Town Playhouse will present an evening of Dorthy Parker. The streamed presentation of her poetry and short stories will focus on what OTP Artistic Manager Phil Murphy described as the satirical side of love and romance. Check the OTP website (www.oldtownplayhouse.org) and its Facebook page for the availability of the stream, as well as how to donate to the playhouse.
Trending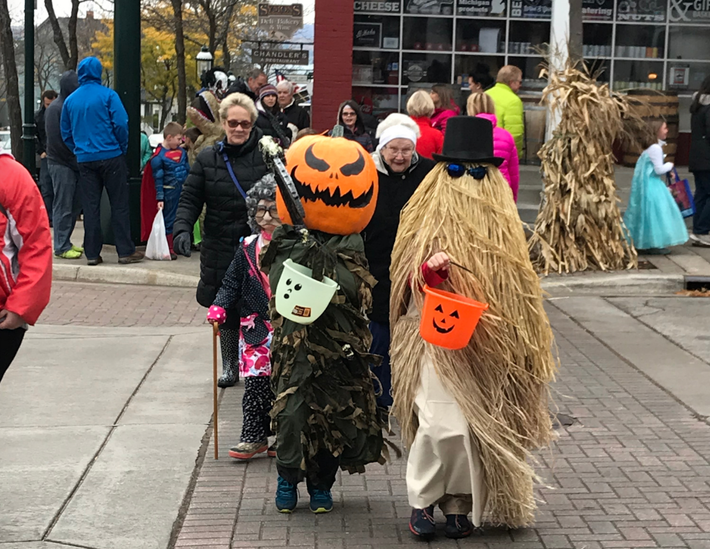 Light Halloween Frights for Families and Kids
Our picks for some extra-special kid-friendly Halloween events happening in northern Michigan this week:CADILLACTreats &am...
Read More >>
The Ugly Side of Unregulated STR
We've traveled this road before and found it bumpy and uninviting. Now the Michigan legislature wants to drag us down the ...
Read More >>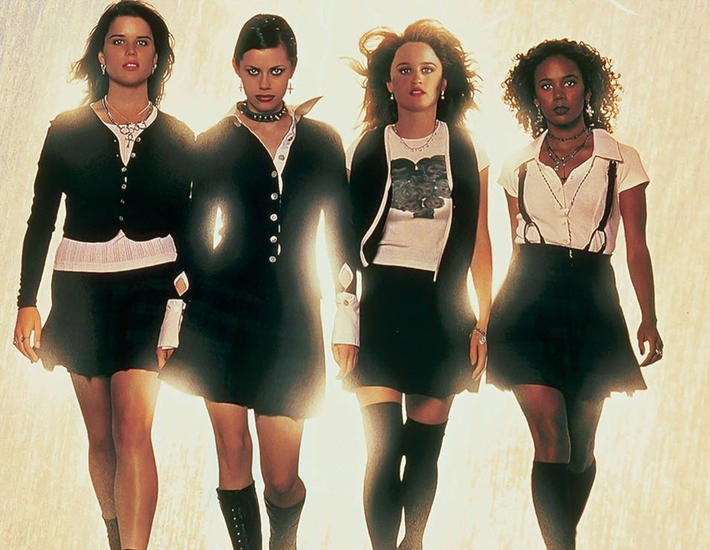 Witch Cinema
Like clockwork, when the calendar hits October, so begins the annual onslaught of Hocus Pocus-related content. Originally ...
Read More >>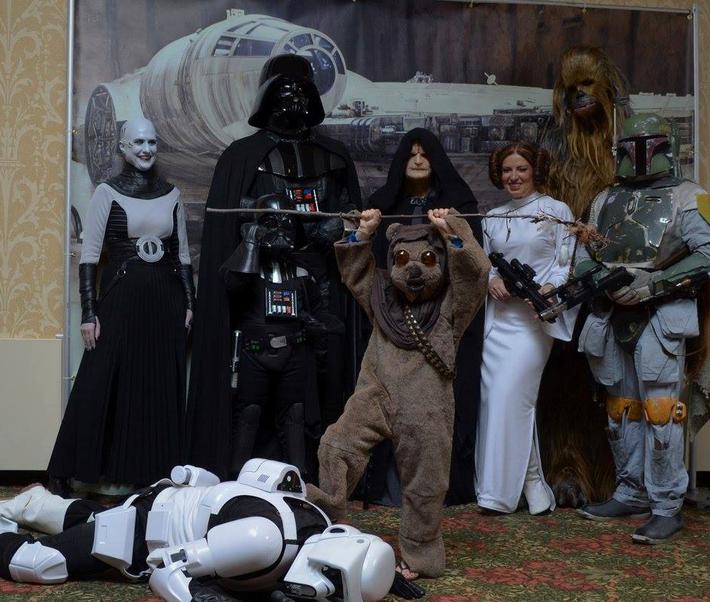 Cherry Capital Comic Con Strikes Back
Legions of good, evil, and the artists, authors, and voice actors that bring them to life will converge for what is likely...
Read More >>
↑