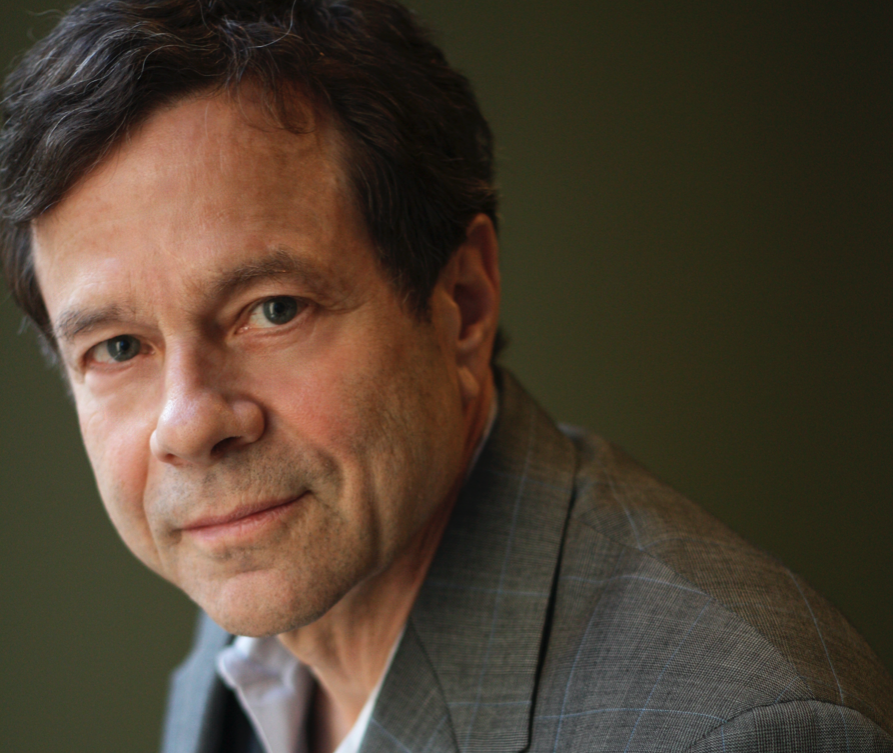 Author Alan Lightman Talks Progress & Patriarchy
Free National Writers Series event also features filmmaker Kalyanee Mam
Author Alan Lightman isn't the type to take inspiration lightly. "Sometimes I'll come up with an idea," he said, "and I'll let six months or a year go by before I decide to write about it. If I'm still interested six months later, then I know it's deep inside of me." With nearly 12 years of research contained in its pages, Lightman's newest novel, "Three Flames," cuts straight to that core.
Lightman's first work of fiction in nearly six years, "Three Flames" was first kindled in 2005, while working on a project in rural Cambodia. "I met a very inspiring young woman who told me about the lack of educational opportunities for women," he said, "and that the main obstacle was that women didn't have a place to live while they were attending university." Throughout the next five years, Lightman and the Harpswell Foundation, the nonprofit organization of which he is both co-founder and chairman, would oversee the construction of several female dormitories. "And, I slowly started absorbing Cambodian culture," said Lightman.
Since 2003, Lightman has made twice-yearly trips to Cambodia, but he's quick to point out his own privileged perspective as a Westerner. "Of course, a white American will never understand a culture like Cambodia fully," said Lightman, "but that's why I waited 10 years before writing any fiction about the country." But fiction is a fickle thing; and what started as a single chapter eventually grew into Lightman's eighth novel.
"I thought of [Ryna's chapter] as a standalone short story," he said. "I didn't know it was going to be the first chapter of a book." Still, a full year after the story was published, Lightman found himself fixed on the rest of the family. "I began being haunted by those characters and what their backstories were like," he says, "and so I began writing chapters about each of the family members." From there, a full-fledged novel emerged. Set in Cambodia during the Khmer Rouge regime, "Three Flames" follows the plight of one farming family and their struggle for survival in an extremist society.
In advance of his upcoming appearance with the National Writers Series — a free, virtual event happening Jan. 21 — Lightman joined us from Virginia for a socially distanced discussion of progress, perspective, and smashing the patriarchy.

Northern Express: The story of "Three Flames" is a rather significant departure from your other writing, much of which is scientifically driven. What encouraged the concept of the book?
Alan Lightman: The thing is, a writer is always looking for new experiences to inspire and fuel their writing. After I had begun going to Cambodia, I was acutely aware that I was having a lot of very rich experiences in a culture that was very foreign to my own. I also think that every novel [an author] writes is about themselves. So, writing this novel was not only an expression of the rich experiences that I had been having, but it was also an expression of my own artistic sensibility — my own way of looking at the world. I think that when a writer writes a novel, they're combining two things: their inner world, which is the sum of all the experiences that they've had in their life, and the new experiences that are coming in from the outside. "Three Flames" followed that trajectory.
Express: One of the most prominent themes in "Three Flames" is that of female resistance of patriarchal tradition. In your opinion, how does that resonate with modern society?
Lightman: [Standing] up against society is one of the themes of the book. We still live in a male-dominated world. I mean every country in the world, even the most liberal and democratic are still male-dominated to some extent. But I think that, in Asian culture, and certainly in the Middle East, with few exceptions, that there's much more male chauvinism than there is in the West. One of the things we're trying to do with the Harpswell Foundation is to teach these women to question authority. And of course, questioning the concept of male domination is at the top of the list of questioning authority. But at the same time, we don't want to intrude on indigenous culture too much. I'm very aware of imperialism and projection of power — especially American power around the world — so we're walking a fine line.
Express: In your opinion, what is "Three Flames'" greatest achievement?
Lightman: The book was recently translated into the Cambodian language, which is called Khmer. It's now being distributed in Cambodia, and [from] the few comments I've had so far, the Cambodian people are telling me that I understand what's going on in their culture — their families, their relationships, and so on — so that's been very gratifying to me. Other writers have been criticized for writing about cultures very different from their own, so the greatest worry that I had in writing the book was that I would either make mistakes in [my] cultural nuances, or that American critics would dismiss the book. But what I've heard so far is that I got it right in terms of culture, and that's more important to me than any review.
Sit Down With Lightman
Award-winning author and physicist Alan Lightman will join the National Writers Series for a free, virtual event at 7pm Thursday, Jan. 21, to discuss his newest novel, "Three Flames." The book was originally published on Sept. 3, 2019, and is available for preorder at Horizon Books with a 20 percent NWS discount. Guest host for the event is Kalyanee Mam, a celebrated film director and cinematographer, and native of Cambodia. Register at nationalwritersseries.org/2021-spring-season-registration.
Who is Kalyanee Mam?
Mam is a filmmaker and cinematographer born in the Battambang province of Cambodia during the Khmer Rouge regime. After fleeing to the United States with her family in 1981, Mam graduated from both Yale University and the UCLA School of Law, where her experience with families displaced by war and development lead her to pursue film studies. Mam is the award-winning director and producer of the 2013 Sundance documentary, A River Changes Course, and has also been recognized for her cinematographic work on the 2011 Academy Award-winning film, Inside Job. Mam currently lives in Northern California with her partner, David Mendez.
Trending
Pronouns 101
My first assignment in an online graduate-level class was to provide information about my background, including my pronoun...
Read More >>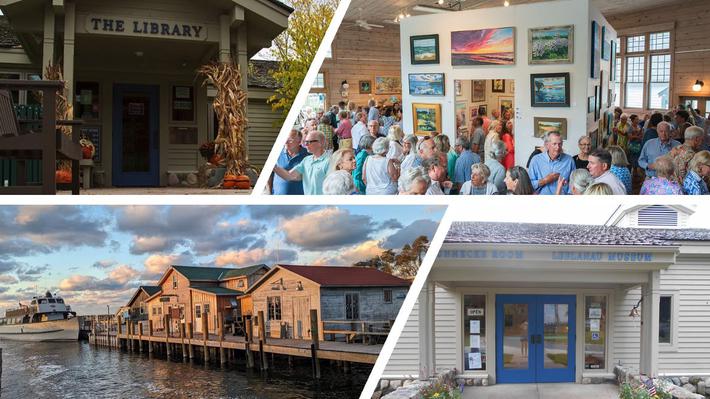 Collaboration Is the Name of the Game
How long does it take to create a cultural center? As few as three years, or as many as 170. Sometimes both. The organiza...
Read More >>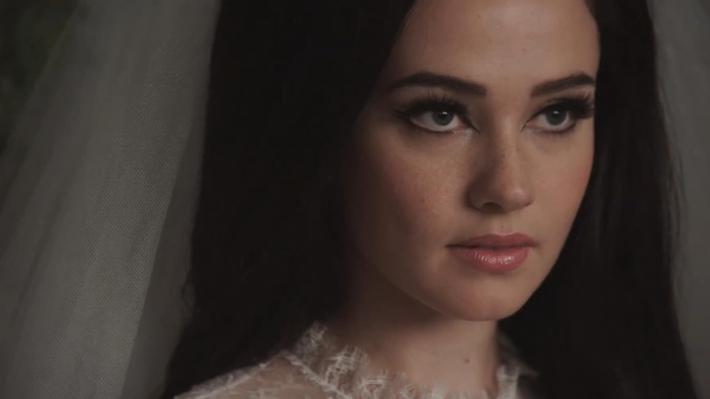 Film Review: Priscilla
While you will certainly be mesmerized by the haunting lead performance from newcomer Cailee Spaeny—and be impressed...
Read More >>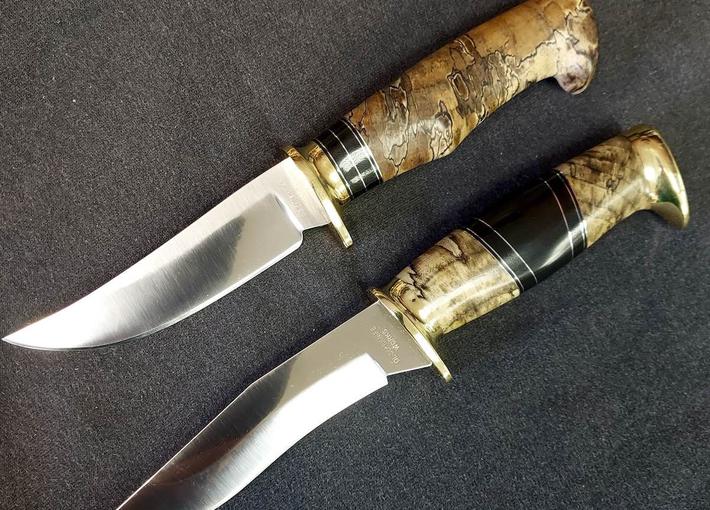 Bespoke Blades
What do you do with a battered ice skate, an old rubber puck, a cracked hockey stick, and a gob of tape? Pitch 'em, ...
Read More >>