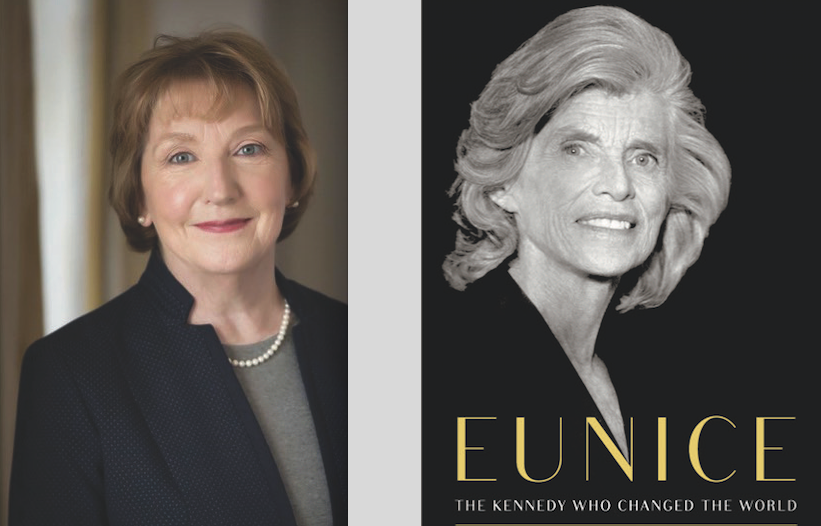 Author Eileen McNamara
talks Eunice Kennedy Shriver
Eunice Kennedy Shriver (1921–2009) never held elected office, avoided the spotlight, and focused on a single cause her entire life: the welfare of the intellectually and physically disabled.
This complex, driven woman is the subject of new biography by Pulitzer-prize winning journalist Eileen McNamara, who will unveil "Eunice: The Kennedy Who Changed the World," at the National Writers Series on Wednesday, April 25. Host for the 7 p.m. event at City Opera House will be Interlochen Public Radio reporter Morgan Springer. Doors open at 6 p.m.
CIVIL RIGHTS LEADER
McNamara makes the case that Shriver was the least written about but, in many ways, most remarkable Kennedy. A tireless activist, Shriver founded the Special Olympics, which under her leadership grew into an international movement. The organization started, quite literally, in her backyard. At Shriver's funeral, special athletes in attendance tossed their sports medals into her grave to honor what she had done for them.
Through not-so-diplomatic arm-twisting, she helped found the National Institute of Child Health and Human Development (NICHD).
She also shifted the priorities of the Joseph P. Kennedy, Jr. Foundation to funnel millions of dollars into research the causes and humane treatment of people with intellectual and physical disabilities.
And behind the scenes, Shriver heavily influenced her brothers, President John F. Kennedy; Attorney General (and, later, Senator) Robert Kennedy; and Senator Edward (Ted) Kennedy to lend their political support to her cause.
AN EFFECTIVE ADVOCATE
Eunice Kennedy Shriver wasn't the first advocate of the intellectually and physically disabled to appear on the scene, but it's no exaggeration to say her efforts (as well as family money and influence) put this part of the civil rights movement on firm footing. She championed those who had been neglected, misunderstood and all too often institutionalized.
"Formidable," McNamara says. "That was the word pretty much everyone I talked to used to describe her," McNamara tells Northern Express. "When she walked into her office, they knew she wanted something and that she would probably get it."
KNOWN BUT LITTLE STUDIED
Considering her many accomplishments, surprisingly little has been written about Eunice Kennedy Shriver.
" … for all of her influence and impact, [she] lives in public perception at the fringe of her brothers' life stories rather than at the center of her own," McNamara writes. "Of the hundreds of books written about the Kennedys, none has focused on the member of the clan who made [the] most enduring mark."
McNamara suggests some reasons for that.
Above all, Shriver didn't care about fame; she cared about results.
It was also a different era. She believed in the power of women. But, as McNamara says, she bowed to the reality that in those days, it helped to have her influential brothers take the lead publicly.
"Eunice: The Kennedy Who Changed the World" is an especially solid, well-documented biography. That's because McNamara, a former columnist for The Boston Globe, had access to extensive family archives. She also interviewed surviving family members and former staffers.
"There's no such thing as good writing without solid reporting," the veteran journalist tells Northern Express. "If it flows, it's because it's packed with information. All the pretty words won't carry you past the first chapter."
Even so, she admits writing about such a complex person as Shriver was not an easy task.
"How do you really get to know a person? It's a challenge, especially with someone as guarded as Eunice. I got as close as I could to knowing her."
THREE INFLUENCES
McNamara's book sheds light on three great influences in Shriver's life: Shriver longed for the affection and respect of her parents, Joseph Patrick and Rose Kennedy. Her mother was aloof; her father carefully groomed his sons for high office but firmly believed in relegating his daughters to traditional, supportive roles as Catholic wives. He was a proponent of the idea that "men play, women pray." Much of Shriver's life was spent proving her father wrong.
That doesn't mean her father didn't influence her in positive ways, too.
"In many ways, she absorbed his lessons about ambition and power," says McNamara. "But in lots of other ways, she was the anti-Joe Kennedy. She found her way around [her father]."
Outrage was another motivator. Although she denied it publicly, Eunice's activism was also rooted in resentment over the treatment of her disabled sister Rosemary, who was lobotomized and for many years institutionalized.
The third great influence was her Catholic faith, which informed her belief in the dignity of all lives but also — especially in matters such as abortion — put her at odds with much of the women's movement.
AN UNSPARING BUT EMPATHETIC LOOK
McNamara does not shy away from showing us some of Shriver's rougher edges. For all of her compassion for the disabled, Shriver was an unrelenting boss who ran through 24 assistants in four years at the family foundation.
And like her own mother, Shriver was a devoted but emotionally unconnected parent to her own (six) children. McNamara wisely chooses to neither defend nor criticize this. Instead, she helps us understand why, and defers to Shriver's second child, Maria Shriver, who said of her mother: "She couldn't give what she never got."
Shriver might have made a good, even great, president, McNamara argues, but she would have had a tough time getting elected then, or now, not only because she was a woman in a male-dominated world but also "because her temperament was so prickly. She ruffled feathers but wasn't interested in smoothing feathers."
"She had no patience for anyone who slowed her down or who didn't have her sense of urgency," McNamara writes.
IF SHE WERE ALIVE TODAY
Asked what she thinks Shriver would be doing if she were alive today, McNamara responds, "I think she'd be knocking on the Oval Office door and lobbying the Hill. And there'd be a damned good reason, because there's a bill floating around today that would roll back important parts of the Americans with Disabilities Act (ADA)."
Above all, McNamara makes clear that at all turns, Shriver put the cause of the intellectually and physically challenged first — above her own health and regardless of all hurdles in her way. Ever the pragmatic idealist, the "tinkerer" with a noble cause, Shriver worried only about getting the job done.
Tickets
For tickets to the Wednesday, April 11, National Writers Series event with Eileen McNamara, go to cityoperahouse.org, call (231) 941-8082, ext. 201, or visit the City Opera House box office at 106 E. Front St., Traverse City.
Shriver's Honors
Later in Shriver's life, honors started pouring in, including the Presidential Medal of Freedom (her husband, Sargent Shriver, received the same high distinction for creating the Peace Corps, Job Corps, Head Start and for his role in the War on Poverty), the Theodore Roosevelt Award, a papal knighthood and the Author Ashe Courage Award (bestowed posthumously). A year before her death, the U.S. Congress renamed the NICHD the Eunice Kennedy Shriver National Institute of Child Health and Human Development.
Trending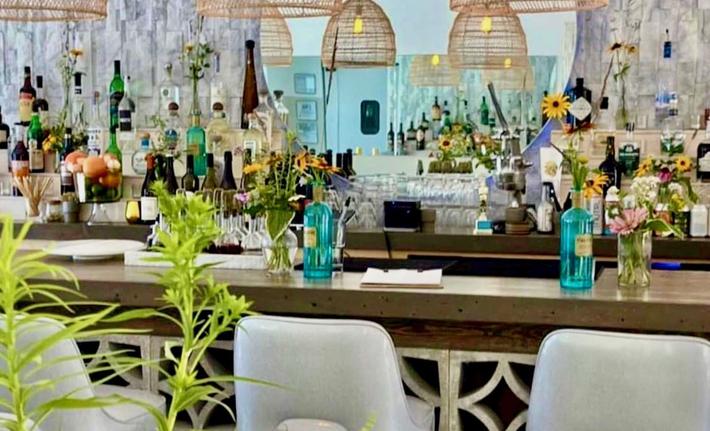 Your Fall Restaurant Guide: Six Spots to Stop for a Bite in Northern Michigan
The weather may be cooling down, but the culinary scene in northern Michigan is heating up. This summer, we explored six n...
Read More >>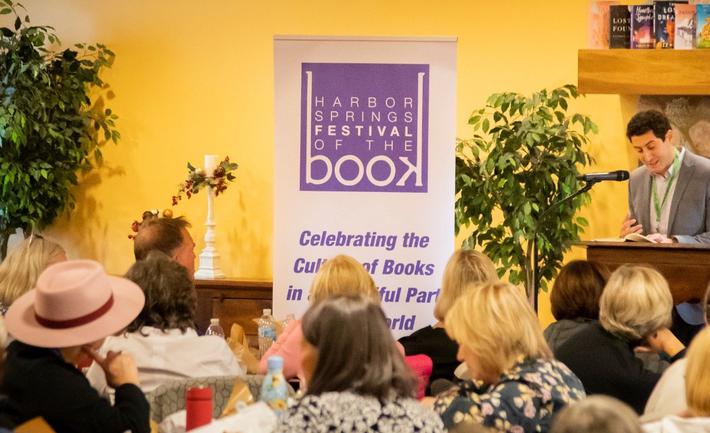 A Weekend of Books
It's a bookish weekend in Petoskey, Bay Harbor, and Harbor Springs! (Be still, our literary hearts!) First up is the...
Read More >>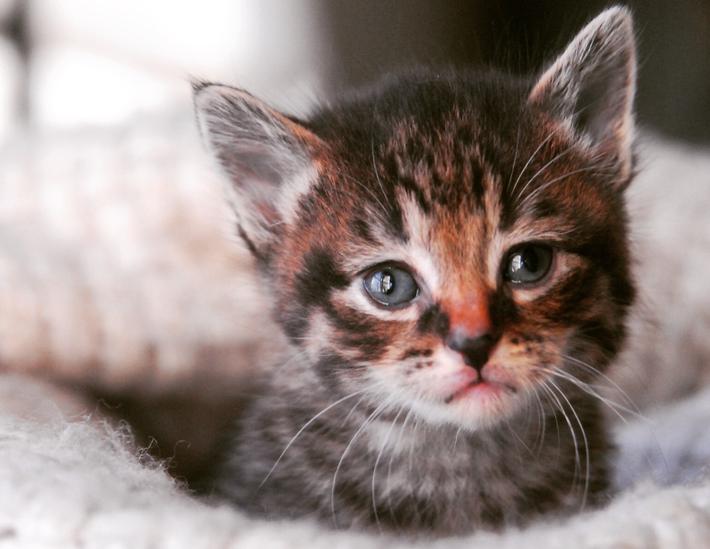 Make Your Pet Famous!
Every fall, Northern Express puts together our Pets Issue, which features stories about our beloved furry friends. As part...
Read More >>

Transformation on the Trail
It's no secret that the Boardman Lake Loop Trail in Traverse City is a popular spot for a stroll. And after a summer...
Read More >>