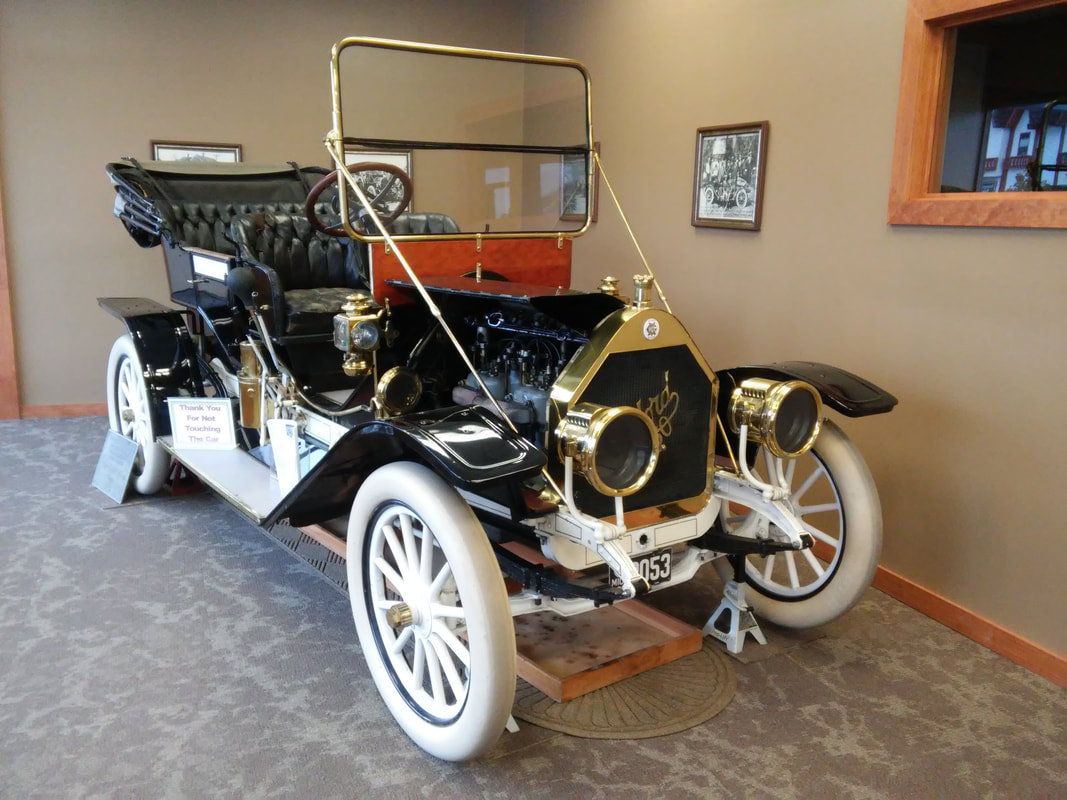 Auto Manufacturing Used To Thrive In Gaylord, Traverse City, And Around The North
Early in the 20th century, automakers like Henry Ford, the Dodge Brothers and Billy Durant dominated the industry in Detroit and Flint. But there were a handful of optimistic, energetic entrepreneurs in northern Michigan who dreamed of launching their own motor car enterprises. Here's a look at some of those efforts.
The Gaylord Motor Car Company
The launch of the Gaylord Motor Car Company was proudly introduced in the Otsego County Herald and Times in May 1910. The community was hoping to challenge Detroit and Flint as a major maker of horseless carriages.
Some $50,000 in stock was issued to local residents and the company launched on May 19. Ironically, however, the first Gaylord Utility Car was built miles away from Otsego County in Detroit.
"Mr. Guy Hamilton, general manager and engineer, has been designing successful motor cars since 1904," the company announced. "He designed and built the first Gaylord Utility Car in Detroit."
In August 1910, with no freeways to follow, Hamilton drove the motor car on a route from Detroit to Lansing, Grand Rapids, Alma, Saginaw, Bay City, Clare, Lake, Reed City, Cadillac, Kalkaska and then to Gaylord.
Once in town, Hamilton oversaw construction of the cars, with parts coming from a variety of sources. Motors and transmissions came from New York state. Detroit firms provided radiators and wheels, while fenders, hoods and tanks were from a Saginaw company.
During its first year, about 50 cars were built.
"(The car is) one that would meet the requirements of the merchant and farmer who must have a car that can be used for business as well as pleasure," reads company literature.
From 1910 to its demise in 1913 at its factory at 1075 S. Wisconsin St., the company built about 350 vehicles. The models included a Gaylord 30 Touring Car, a Gaylord 20 Utility Car and – possibly – a high wheel roadster.
In 1912, a fully equipped new Utility Car would cost $1,500. That was about three times the annual income of a lumber worker ($530) or rural school teacher ($507), according to a 1912 article in the Ladies Home Journal.
"Our president (local hardware dealer A.B.C. Comstock) and the members of the board of directors are all men of the Northern country, where the survival of the fittest is the rule," announced the company. "All of them being successful business men, they are in the habit of getting what they go after ... "
Despite that energy and optimism, the Gaylord Motor Car Company's operation stalled in 1913.
An inability to raise cash and compete price-wise with Henry Ford's Model T were cited for the Gaylord's demise. The firm was dissolved six years later.
These days, a 1911 Gaylord 30 is lovingly displayed at the Gaylord Chamber of Commerce (pictured). It's the only known model to exist. It was found and restored by Gaylord local Ivan Polus.
Each year since 1982 the restored Gaylord 30 appears during the Alpenfest Grand Parade, where it carries the parade marshal.
"I see the Gaylord Car having three important stories," says local historian Philip Alexander. "The first was in 1910 when local residents came together in an attempt to create a better future. They pooled their money and formed the GMC. Success was short-lived, but they tried, and it was exciting."
The second story, says Alexander, took place in 1963 when Polus found, purchased and beautifully restored the only known surviving Gaylord Car.
"Part three was when the Gaylord Car returned home in 1981 as part of the city's centennial celebration," adds Alexander. "Purchased by locals who again pooled their resources for the good of the greater community."
The Traverse City Motor Car Company
In 1916, while much of Europe was engaged in World War I, a handful of businessmen launched The Napoleon Auto Manufacturing Company, based in Napoleon, Ohio. They planned to produce two models – a five-passenger and a seven-passenger touring car, both on the same chassis with a 30-horsepower engine. It was powered by a four-cylinder, water-cooled engine.
Soon after the opening, the company was in trouble. Orders flooded in. The public clamored for the motor cars and the firm didn't have enough machinery to produce the cars in Ohio. Officials decided to relocate.
Meanwhile, Traverse City was trying to attract new industry because they were about to lose a key employer. The Oval Wood Dish Company was heading to New York.
So, a deal was struck, and the Napoleon carmakers rolled into town after receiving $75,000 in working capital and a promise of free rent for three years.
Company offices were at 531-533 West Front St., near Maple Street. The factory was at 505 Riverine Dr., where the Riverine Apartments now stand.
In August 1917, the firm was reorganized into the Traverse City Motor Car Company. Three months later it began producing vehicles: a four-person roadster, a six-passenger model and a five-passenger, six-cylinder touring car.
A few months later, Rennie Auto Sales on the corner of State and Union streets advertised a 1918 Napoleon touring car "just like new and equipped with four brand-new non-skid tires" for $725.
In 1919, the company decided to shelve the car sales and focus solely on producing two trucks: a one-ton and one-and-a-half-ton model. Ads touted the durable one-ton Model 9 for $1,385 while the larger Model 11 carried a price tag of $1,660. Ads praised the trucks as "The truck of a thousand uses," and "Conqueror of the Highways."
As the company grew, it sold stock to raise capital. In 1920 it announced plans to raise $2.5 million in stock and relocated its business offices to the towering Traverse City State Bank Building on the corner of Union and Front streets.
Later that year, a new model was introduced.
The Napoleon Speedwagon was a lightweight truck with an open body, flare board sides, a drop tailgate and pneumatic tires.
But as quickly as business boomed, by mid-1921 an economic recession hit and money started to run out.
One theory is that an abundance of trucks were available after the end of World War I, which sped up the Napoleon's downfall. A few trucks were produced into 1923, but later that year the company went bankrupt.
The company produced approximately 210 cars and 2,000 trucks. One of its elegant red-and-black trucks is owned by Hagerty Insurance and is occasionally displayed at its Traverse City headquarters.
Acme Motor Truck Company
The Cadillac Board of Trade, a group of area businessmen, met in August 1915 where the talk turned to building and selling trucks. The Alma-based Republic Truck Company was doing a booming business, employing 300 workers and turning out 300 trucks a month, a fact noted by Cadillac industrialist Walter Kysor.
By the end of the month, $100,000 in stock was sold and on September 1, Kysor organized the Cadillac Truck Company.
In December, he received a letter from the Cadillac Motor Car Company in Detroit demanding he stop using the word Cadillac in the name of his vehicles.
Not looking for a court fight, Kysor changed the name to the Acme Motor Truck Company. Its first truck was turned out in December 1915 at a plant on Haynes Street.
That first Acme Truck, complete with a floor-mounted shift and brake levers operated by the driver's hand, was bought by the Charles J. Foster Storage and Crating Company.
In 1917, a new factory was built. Expansion was rapid. Sales branches were opened in Cleveland, Philadelphia New York and Toronto, plus outlets on the West Coast. Acme trucks were prominently displayed at major auto shows, including New York City and Chicago.
Three years later the company produced "Pointers to Profits," a multi-colored catalog for dealers that listed the models. Prices ranged from the one-ton Model B for $2,175 to the five-ton workhorse at $5,150.
Some early customers included the Cadillac Fire Department, which bought two to use as firetrucks, and Consumer's Energy. A customer in Minneapolis had high praise for his Acme Truck.
"We have been operating one Acme 5-tonner for practically a year, and it has been hauling over all kinds of roads, gravel and cinders," wrote George G. Cranbrook. "Our trucks have been on the job every day, and we have found them always able to perform any work which it would be reasonable to ask of any 5-ton truck."
Kysor had been president and general manager of the company since its beginning. But in 1923 he stepped down and was succeeded as GM by C.J. Helm, who had been Acme's secretary and sales manager.
Kysor gave no reason for his resignation.
Acme's peak years were 1926 and '27, when the company had 500 workers and produced 2,000 trucks a year.
They also began producing buses, known for safety features such as warning lights and over-sized headlights. But prosperity didn't last.
Sales began to slump and it's believed that the market for heavy trucks dried up. In 1929 a receiver was appointed to the company to try and keep it afloat. Soon after, the company was sold to a group made up of Acme creditors. Operations resumed, but in 1932 the Acme Truck Company closed its doors for good.
It's unknown exactly how many Acme Trucks were produced from 1915 to 1932. At least two are still in existence, one being at the Wexford County Historical Museum at 127 Beech St. in Cadillac.

OTHER EARLY NORTHERN MICHIGAN CAR MAKERS
Other early car makers produced vehicles on a very limited basis in northern Michigan communities.
Kalkaska: Elmer F. Johnson built four cars, including the steam-powered The Elmer at his cycle works. It was started in 1898, completed in 1905 and is displayed at the Kalkaska County Historical Museum.
Petoskey: The Bump & McCabe Auto Truck was built in 1915. The running gear and engine came from a Ford, but the body was made by George Bump, George McCabe and workers at their hardware store. The truck was assembled at the blacksmith shop of William McDermott. It's believed only one truck was made.
Manistee: In 1899, brothers Henry and Otto Brugman began work on The Manistee. It had a two-cylinder steam engine under the seat and a top speed of 25 mph. It's uncertain how many cars the brothers actually produced, but they did sell other brands at their Auto Garage Company.
In addition, the Manistee Motor Car Company was incorporated in March 1912 with Charles Elmendorf as president and general manager. The company produced two models: the Autoette and Wolverine. Up to 35 motor cars are thought to have been produced, but none are known to exist. The cars didn't sell and the company folded in March 1913.
Charlevoix: Inventor Robert W. Elston built his car on the second floor of his home on Main Street (now Park Avenue) between Bridge and State streets. In 1895 he started work on The Elston, a four-passenger carriage designed to be electrically powered, but later changed to gas.
The fate of the Elston is unknown, but its inventor went on to operate the Hotel Elston, where the Oleson's parking lot now sits.
Cheboygan – The first Flagler Cyclecar was built in 1913 in Chicago, but the company soon relocated to northern Michigan. As part of the move, Flagler guaranteed to employee at least 200 workers at $2.50 per day. In 1914, a new four-cylinder Flagler would sell for $375. By October of that year the company was in receivership and would fold in 1915. It's believed that only 13 vehicles were produced and none are known to exist.
In 1919 Frank Klingensmith and son ran a car dealership and repair shop on Main Street and planned to build a car out of spare parts. It was to be a cross between a Flagler and a Pierce Arrow. But there's no evidence the car was ever produced.
Trending
Still Burning and Banning
The first incident we know about took place in 213 BCE when Emperor Qin Shi Huang, upon conquering new territory, ordered ...
Read More >>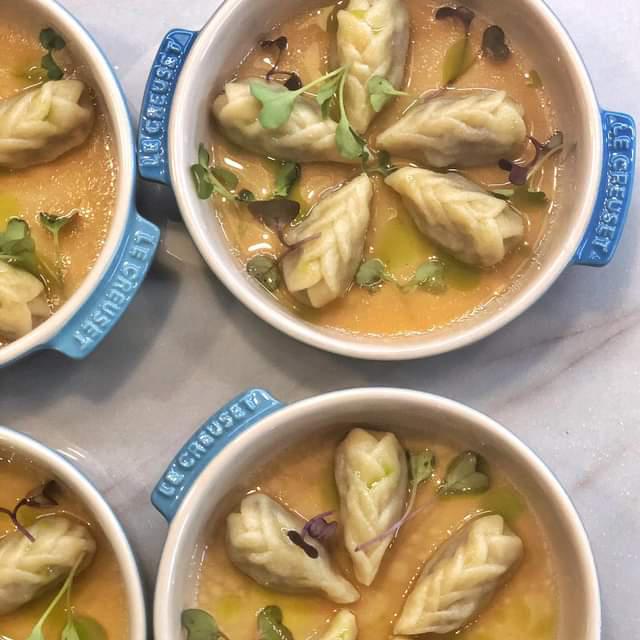 Forrest – A Food Studio
Everyone knows what an artist's studio is, but what about a food studio? For Forrest and Nicole Moline, it's a...
Read More >>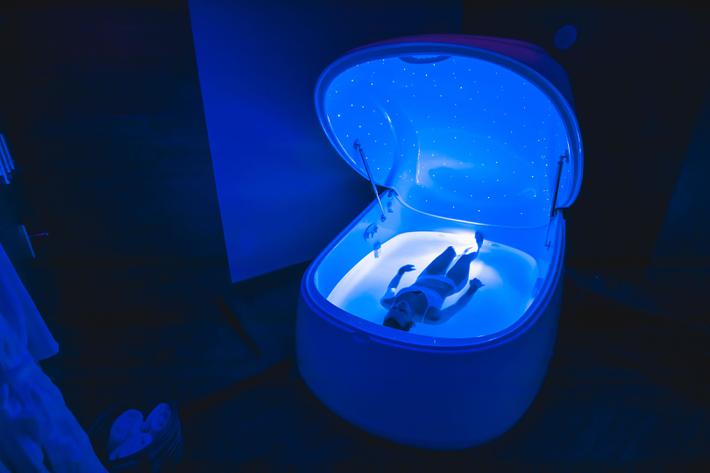 Must-tries for the Modern Mid-lifer
Blame Clark Stanley for giving snake oil a bad name. The self-named "Rattlesnake King" launched commercial sal...
Read More >>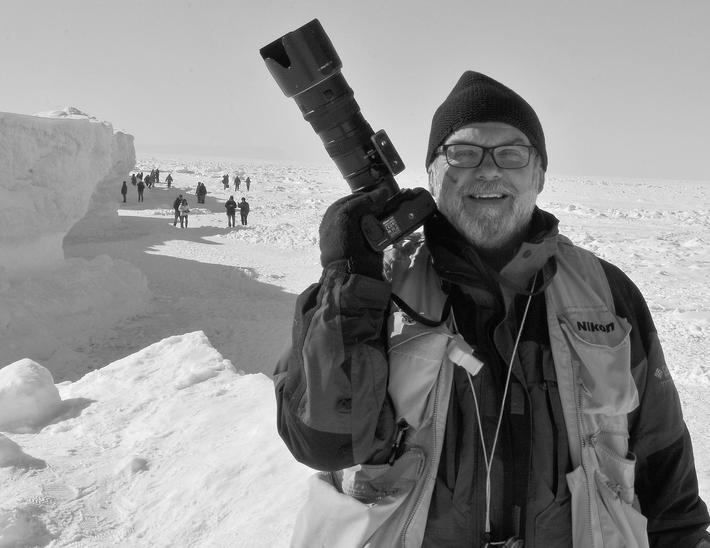 50 Years in Focus
Have you ever given someone a gift that changed the trajectory of their life? John Russell's girlfriend did. A half-...
Read More >>
↑