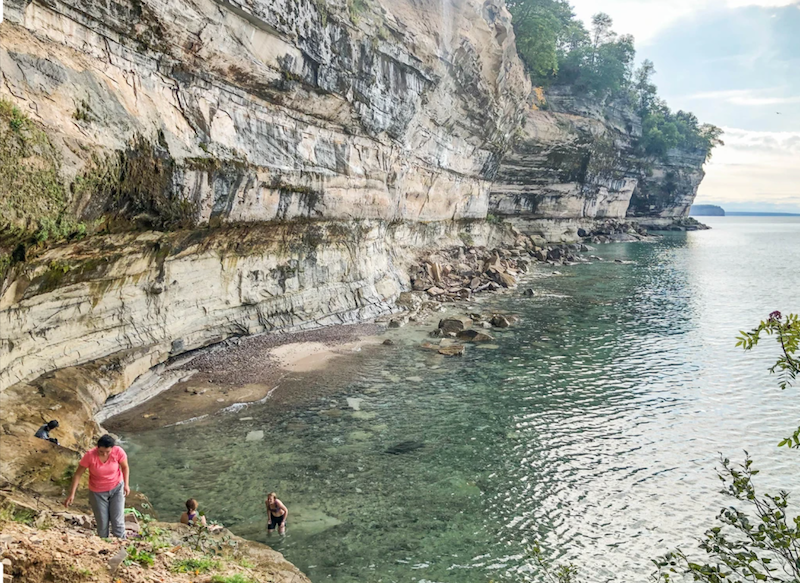 Bachelor & Bachelorette Parties to Remember
Buh-bye, bar crawls
Look, we love a boozy bash as much as the next guy. And we get it — in a super gorgeous region known for its craft beer, wine, and spirits, with plenty of for-hire vans and buses to haul your crew about, and a bunch of fun bars in your choice of walkable downtowns, it's hard to resist the lure of a drink-til-you-drown blowout bash to honor your last days as a swingin' single.
But we've all seen enough girls in stained "Bride" sashes getting dragged down Traverse City's Front St. by a dutiful but equally drunk brigade of bridesmaids. Ditto for the guy we know is the groom-to-be by the vomit on his tuxedo T-shirt. So in the spirit of making memories — and actually remembering them the next day — we offer up some prenuptial party ideas where alcohol is the accompaniment; not the main event. Here, six libation-spritzed (but not soaked) Up North excursions to celebrate what makes this place and your soon-to-be-hitched bestie so special.
A Prenup Party in Motion
Ultra-Easy Biking, Picnicking, Wine Tasting
Few hours will feel as footloose and fancy-free as those that take you and your gang biking the quiet trails and backroads of Leelanau County. You can stop at up to seven wineries on a route curated just for you and your crew. Because the tour is self-guided and much of it keeps to the paved (and fairly flat) Leelanau Trail, a leisurely pace is easy to keep, both at and between wineries.
Making the day even easier: A catered lunch from MI Market will be delivered to your crew at a pre-arranged time and place, and any bottles you buy along the way will be picked up so no one cycling has to port them along.
Should your gang want to stretch out the hours and the ground covered, consider the E-Bike the Vines Tour instead. Here, 10 wineries are available, and all are within extra-easy reach, thanks to an upgrade to electric bicycles, super quiet and easy-to-ride bikes that'll give riders an extra boost only when needed (e.g., pedaling hard uphill) but seamlessly let you do the pedaling when you don't.
Both tours — which include bikes, helmet, lunch, and day-long van support and service in case of bike or weather emergency — leave from the Grand Traverse Bike Tours shop, in Suttons Bay. Learn more at www.grandtraversebiketours.com.
C'mon Baby, Light my Soldering Iron
Metalsmithing/Jewelry-Making Workshop
You and your gals can shop til you drop at Moraine Shop & Studio, a Suttons Bay boutique featuring chic handmade jewelry, art, home décor, and other lovelies. But what we and legions of jewelry-making virgins love most about Moraine is that you can walk in a wholly unskilled crafter and, within a single workshop, walk out with some stunning pieces of wearable art you made yourself. And we're not talking beads on a string either.

Since its opening in summer 2019, Moraine has hosted workshops where guests have made, in three hours, sets of silver stacking rings, hammered silver jewelry sets, and an entire fused fine-silver chain necklace. Although the classes and workshops have been on hold due to COVID, co-owner Kelsey McQuown tells Northern Express the studio will start opening up scheduling for private workshops — i.e., bachelorette parties and such —this summer, with public registration workshops to follow. Learn more and get in touch via www.shop-moraine.com.
Simultaneous Stag-and-Hen Super Weekend
Golf, Spa, Beach, Casino, Repeat
Those who love the idea of a comingled bachelor/bachelorette bash should consider book a couple nights in one or more of Grand Traverse Resort's tower suites. Perched on floors 12, 14, and 15, each one offers huge views of greater Grand Traverse — orchards, forest, and big blue bay included — plus private balconies, a number of optional connected bedrooms, and ultra-plush communal living and dining space (with 60-inch flat screens, a wine fridge, and more). Whether you keep the whole gang celebrating together each step of the way or split the guys and gals among different suites and activities, there's enough space and recreation opportunities here for all.

Our suggestion? A morning scramble on one of the resort's four championship golf courses, afternoon spa treatments (call the group spa coordinator at (231) 534-6756 to customize a group sesh, like a sparkling-wine-spritzed pedi-party), and an all-in group dinner and cocktails at the tower-top Aerie restaurant. Whoever's still standing after dessert can bus on over to the adjacent Turtle Creek Casino & Resort for a night playing slots, blackjack, poker, and most recently, sports betting.

Seasonal Thinking: Summer parties have the extra option of lounging by one of the resort's two outdoor pools (one is located across the road, beachside, and hosts live music on weekends); parties booked at any time of year will have the option to throw axes, bowl, or find their way out of an escape room in the resort's in-house entertainment hub, The Den. Learn more at www.grandtraverseresort.com or call (231) 534-6000.
Head "Straits" to the Islands
Mackinac to Les Cheneaux — via Lobster Boat
Charter fishing trips aren't hard to find in northwest Lower Michigan. (Just Google "charter fishing" and the name of your favorite NoMi coastal town — or toss a rock down the docks at a local marina; you'll find one.) Those angling for a more leisurely swimming-sunning-stunning-sights kind of afternoon on the water would do well to book a long afternoon on the Ugly Anne.

A former lobster boat hauled down from Maine, this one-of-a-kind gal — named in honor of the former owner's wife, known to be wicked grumpy in the mornings — will cruise you and yours from Mackinac Island or Mackinaw City for a 5-ish-hour tour to and through Les Cheneaux, the North's notoriously beautiful array of 36 islands that's home to quiet coves, rocky inlets, and gasp-worthy boathouses galore.

Your destination: historic Hessel, in the Upper Peninsula, where a short stroll from the docks will bring you to the Islander Bar for cocktails and a meal (not included in the $1,500 day-trip price).

If that's a little steep for your group, consider the Bois Blanc Island Cruise; same departure options, different but equally beautiful island setting for cocktails and a meal, and only $850-$900 for the 4.5-hour tour. Custom tours are available, too. For more information, visit mackinawtour.com, email info@mackinawtour.com, or call (231) 436-5094.
Big Beautiful (& Guided) Backpacking
Manistee, Pictured Rocks, North Manitou & More
You can't stop time, but you certainly can slow it way, way down if you and your BFFs unplug for a few days of backpacking in some of northern Michigan's greatest outdoors: through the high rolling hills bordering the grand Manistee River; into the backcountry of that pristine pine-meadow-and-beach dot in Lake Michigan, North Manitou Island; across the rocky cliffs and coast of Pictured Rocks (pictured above); or on the big remote daddy of them all, Isle Royale. Seem like more than what your outdoorsy but not ultra-experienced buds can handle? No problem. Hook up with The High Five Tribe to plan the trek and equip and lead your crew.

One or more of their fun (not intense!) and well-trained guides — think: National Outdoor Leadership School training in Patagonia, wilderness first aid, wilderness first-responder certification, and more — lead ladies-only and mixed groups on 3- to 5-day backpacking trips to some of the sweetest spots Up North each glorious summer and fall.

In addition to the upcoming scheduled treks (which start at $325 per person), High Five Tribe will also work with clients to customize a trip for up to 10. No, your guides won't carry your packs or make your dinner, but yes, they'll ensure you'll get where you're going, safely and hassle-free, so that you can focus on what matters: sleeping under the stars, sharing dinner around the campfire (or camp stove), and bonding your brains out with your best-ever friends, in some of the best-ever places. Learn more at thehighfivetribe.com.
Trending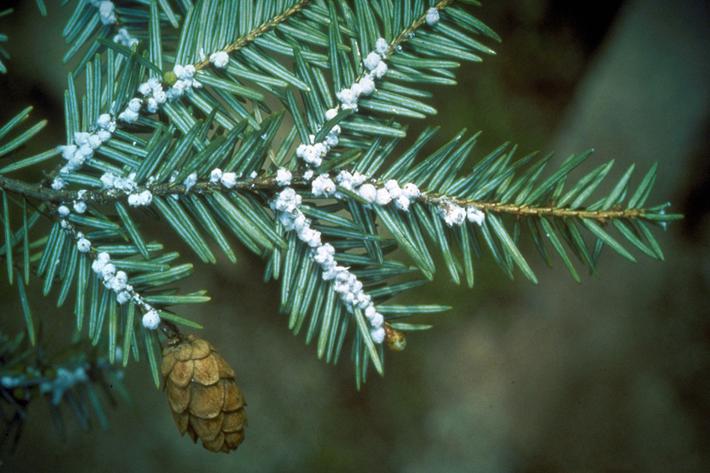 Up North's Least Wanted Invasive Species
You won't see them on posters at the post office. But make no mistake, these threats to our fields and forests, lake...
Read More >>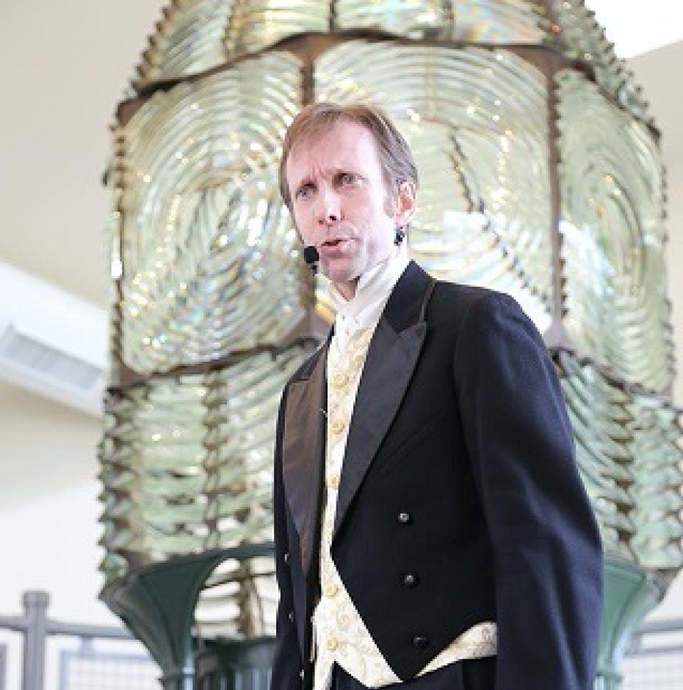 Michigan Lighthouse Festival Aug. 6 & 7
National Lighthouse Day is Aug. 7, and if you didn't think to get your favorite area lighthouse a gift (cash donatio...
Read More >>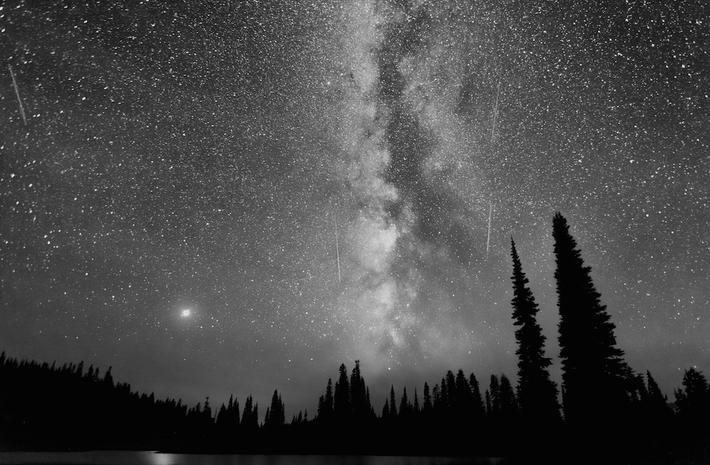 August's Night Sky: The Hero's Journey
It's said that wishing on stars began in ancient ages, on account of Claudius Ptolemy, a 1st Century Greek astronome...
Read More >>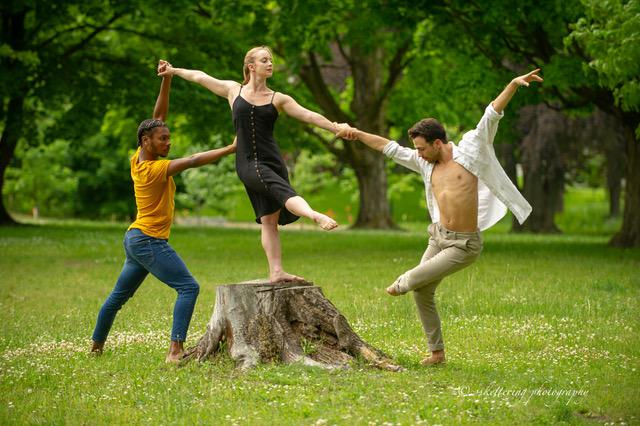 Have Stage, Will Travel
Sometimes you can't get to the dance, can't easily afford to attend — or maybe just aren't sure yo...
Read More >>
↑