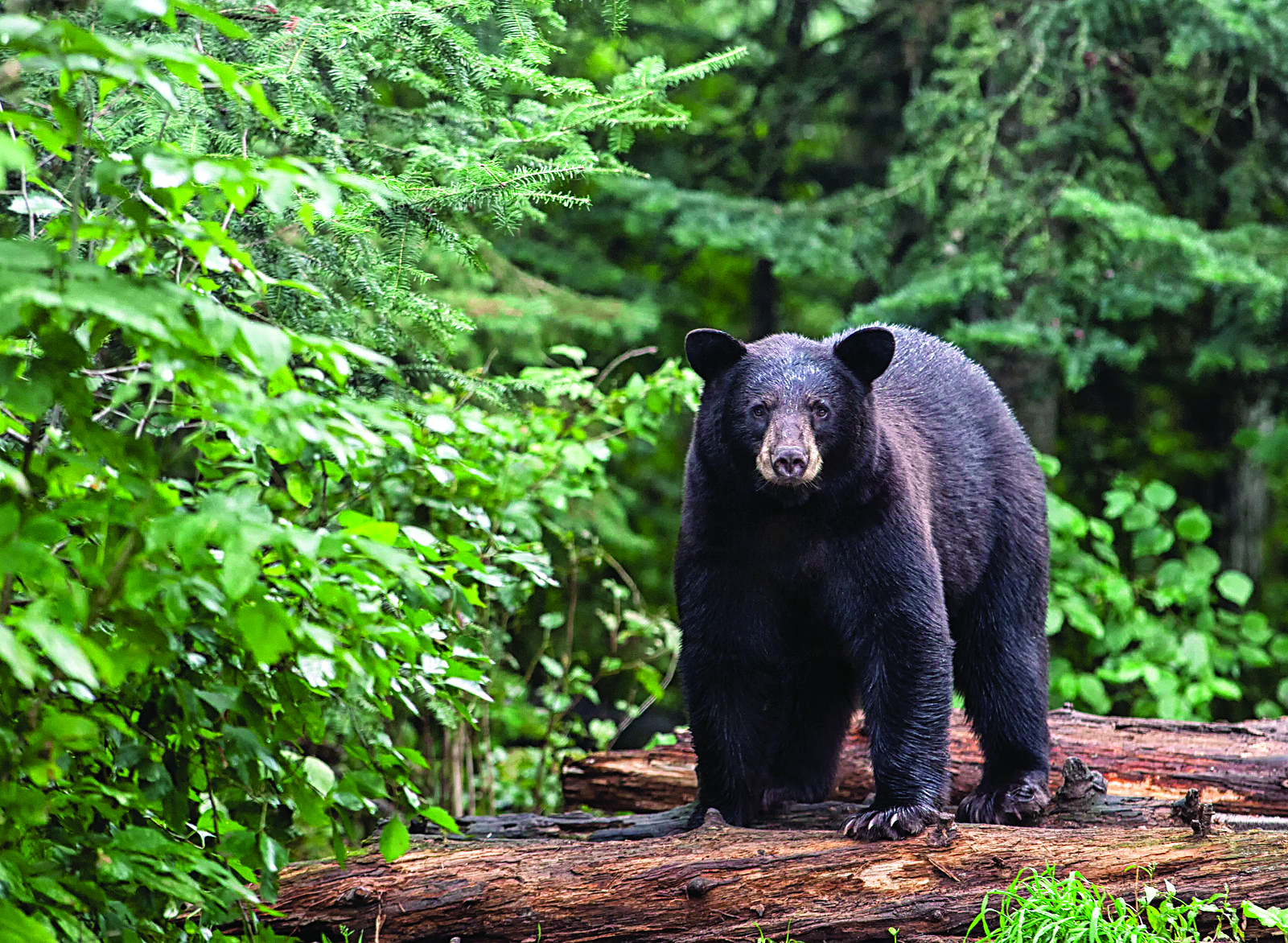 Bear Down
Is more hunting the answer to Northwest Lower Michigan's quickly growing bear population?
Earlier this year, the Michigan Department of Natural Resources announced plans to make 7,140 bear hunting licenses available across the state. That number marked a 244-license increase from 2016. The jump overall wasn't huge, but it was significant compared to minor fluctuations in the state's license totals over recent years.
It did, however, represent a substantial leap for one area in particular: the swath of land stretching south from Leelanau County to Muskegon.
The region, aka the Baldwin bear management unit, made 155 bear hunting licenses available in 2017 — nearly double the 80 licenses it made available for the area in 2016, and more than 30 percent of the total increase in bear licenses this year.
In recent years, the region covered by the Baldwin bear management unit has increasingly become become a problem area for human-bear conflicts — instances of bluff charges, dogs being killed, farms and beekeepers' hives being raided, and more.
It isn't that the bears in the unit's counties — which include Benzie, Grand Traverse, Manistee, and Wexford — are particularly unruly, of course. It's simply that the bear population is growing in lower Michigan, and fast. Statewide, the Department of Natural Resources estimates that there are about 12,500 black bears in Michigan — 10,000 in the Upper Peninsula and 2,500 in the Mitten. But unlike the Upper Peninsula, the Lower Peninsula's bear population is up a reported 50 percent from 2000.
Along with the growth has come a spike in human-bear conflicts in northwest lower Michigan in particular. And for the DNR, hunting is the primary means of preventing these kinds of incidents.
"In Michigan, we use hunting as a method to control population and distribution of animals," said Katie Keen, a wildlife communications coordinator with the DNR. "We use it not only to lower the number in the landscape out in the woods but also to target specific areas."
For any type of animal, "targeting specific areas" means establishing management units and allocating a certain number of hunting licenses per unit. Michigan's bear hunting territory is split into 10 management units, each of which gets its own license allotment and bear hunting season dates. (The Baldwin bear management unit had its bear hunting season in mid-September; as of press time, the total number of bears taken by hunters statewide and in the Baldwin unit were not yet available.) The units are determined by two primary factors: animal population and what Keen calls "social considerations."
To start, the DNR looks at how many people live in an area to assess the risk of human-animal conflicts. Agriculture is another consideration. Areas with lots of farming might have more hunting license allowances, as a means of protecting fruit trees and other crops that could be damaged.
Keen says the DNR has been keeping an eye on Michigan's bear population for the past several years, knowing that 2017 was the year marked for proposed changes to bear hunting regulations. The DNR's research involved tracking population growth, listening to reports from multiple parties (including hunters, land owners, and sportsman groups), and more. When the DNR went to adjust bear tag quotas, Baldwin was an area of focus.
In Baldwin and beyond, the increased bear hunting quotas generated a considerable amount of interest. Throughout the state, the DNR received more than 56,000 bear hunting license applications this year — 4,000 more than in 2016.
The question is whether the extra bear hunting will help prevent human-bear conflicts going forward. The DNR's reliance on hunting as the primary population control strategy for animals suggests it thinks the increase will be beneficial.
Others, meanwhile, aren't so sure.
According to Wendy Keefover, Carnivore Protection Manager with the Wildlife Department of the Humane Society of the United States, the claim that increasing hunting will decrease human-bear conflicts is a fallacy. In fact, she said that there are no fewer than nine separate studies indicating that hunting bears does nothing to prevent these conflicts.
The biggest problem, Keefover said, is bear baiting: setting up buckets or piles of food in the woods to attract bears — usually weeks before bear hunting season begins. The idea is to lure bears into certain areas and get them accustomed to feeding there. That way, when a hunter comes along, the bears are easy targets. Unfortunately, this process has unintended consequences.
"Baiting habituates bears to human scents and can stimulate negative bear-human interactions," Keefover said. "Bears that become habituated to human foods become less shy and more unpredictable."
Keefover cited other problems with bear baiting, too. For instance, many beat baits use candy donuts, and other junk foods that are toxic not only to bears, but also to dogs, foxes, rabbits, and other animals. Other baits are left to rot and spoil, making them even more hazardous for wildlife. And bear baits also concentrate animals in one area, increasing the risk of disease or parasite transmission.
"Michigan is one of only 13 states that allows baiting of bears, and it is a practice that is fundamentally contrary to the principles of 'fair-chase' hunting," Keefover said. "In addition, baiting bears increases the bear population, which is often against an agency's objective [of reducing black bear populations]. By baiting bears, more bears survive and more pregnant females gain enough calories to birth more cubs in springtime."
Keefover hopes that Michigan will at very least prohibit bear baiting and bear hounding —another commonly outlawed practice that is legal here but controversial because it's considered cruel to both the dogs "hounding" the bear and the bear itself. Progress toward such goals might be underway. Earlier this year, the National Resources Commission approved a DNR proposal to ban bear baits that use chocolate and cocoa derivatives because they contain theobromine, which can poison bear, raccoons, dogs, and other animals. Of the states that allow bear baiting, only New Hampshire beat Michigan to the punch banning these types of baits.
Ultimately, though, Keefover would prefer to see Michigan employ entirely different methods of bear control. The Humane Society holds that by educating the public about black bear benefits, enforcing codes concerning humans and bears, managing trash, and using aversive conditioning (or "hazing"), wildlife agencies could prevent human-bear conflicts without hunting. Yosemite National Park reportedly decreased human-bear conflicts by 92 percent by implementing these types of strategies.
To discuss the future of state bear policy, there will be a Michigan Bear Forum meeting on December 16 at the Little Bear East Arena in St. Ignace. Brought together by the DNR, the Michigan Bear Forum is "a group of individuals representing various sportsmen's clubs, the U.S. Forest Service, the agricultural community, and nonaffiliated bait and hound hunters throughout the state." Topics will include 2017 bear harvest statistics, population estimates, management strategies, and state regulations. DNR representatives will also be on hand to discuss the Michigan Bear Management Plan, which has not be formally updated since 2008. The meeting runs from 10 a.m. to 4 p.m. and is open to the public.
Trending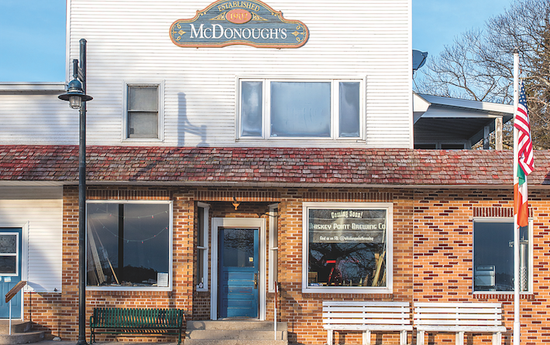 Welcome to Michigan's Most Remote Brewery
After years of planning and honing his beer-making skills, this spring, Patrick McGinnity plans to open Beaver Island&rsqu...
Read More >>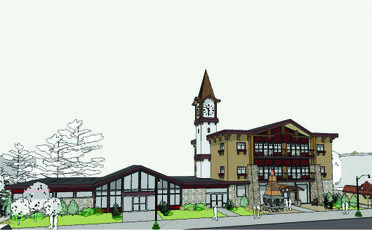 Gaylord: A boomtown Up North
Gaylord native Gary Scott had moved to Indiana, where he and some partners started a business to invest in distressed prop...
Read More >>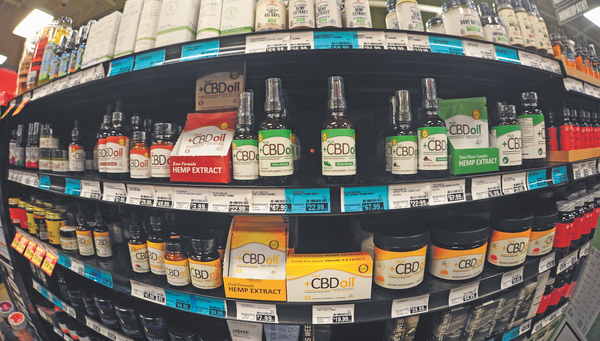 CBD Laws: Dazed and Confused
The sign outside of Family Video in Kalkaska lets drivers know the store has more than just movies. The sign reads: &...
Read More >>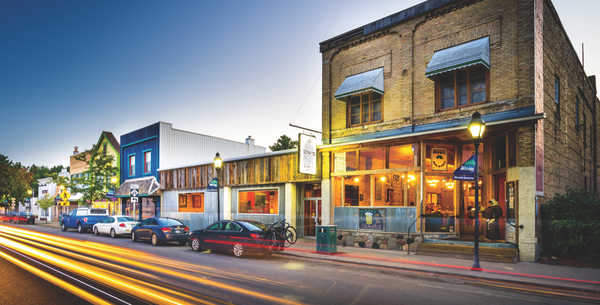 Small Up North Towns on the Rise
Spotlight on Bellaire (pictured)Seems Traverse City isn't the only place in the region making those "Best...
Read More >>
↑