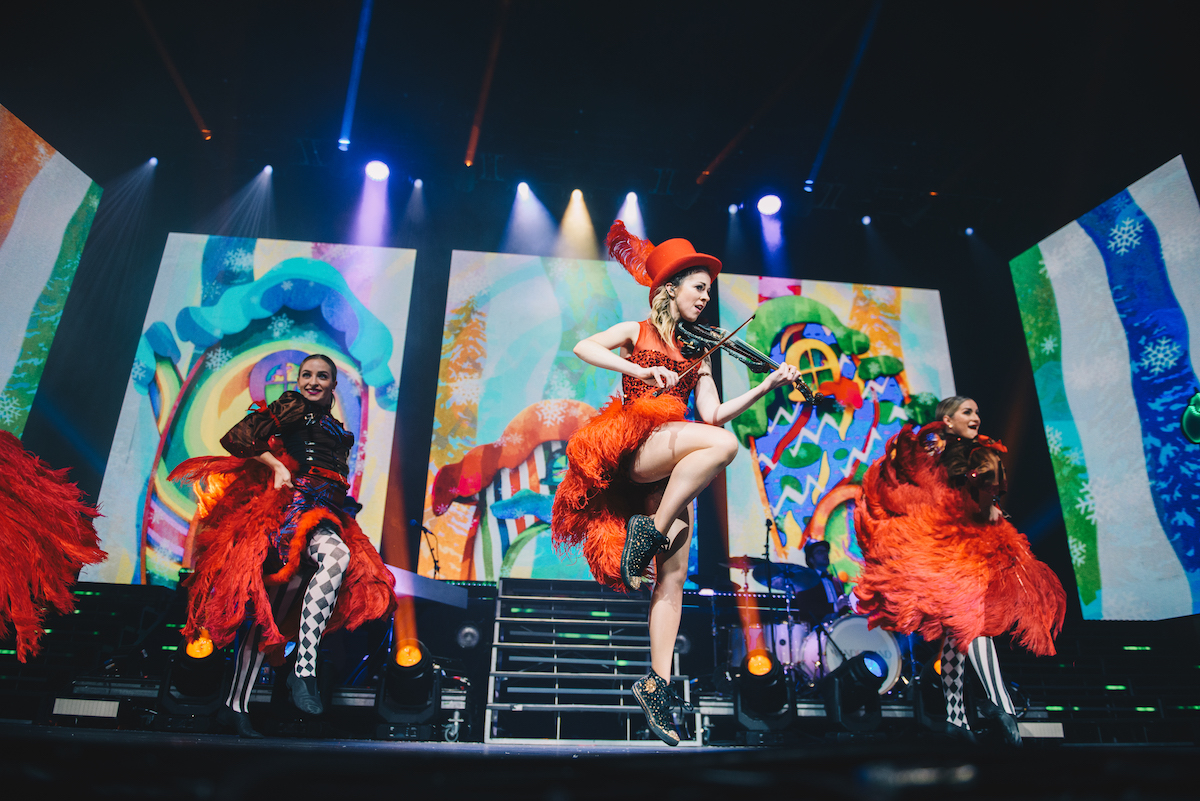 Big Voices, Big Bands, and Big Hits
A music nerd's guide to the 2023 Interlochen Arts Festival
Another summer is upon us, which means another slate of big-name artists are headed to Interlochen Center for the Arts for the annual Interlochen Arts Festival. If you're like us, you consider those firefly-lit nights under the Kresge Auditorium roof to be sacred—an idyllic way to while away northern Michigan summer nights with friends, family, and new acquaintances alike.
But which of this year's more than two dozen events will be on your event slate for the summer? Northern Express has your guide to the pop and rock parts of this season's lineup to help you navigate who's playing, what they're known for, and what songs to check out to get ready for showtime.
June 22: Big & Rich
Who they are: A platinum-selling country duo formed in the early 2000s, Big & Rich is composed of ace Nashville songwriter Big Kenny and bassist John Rich, whose previous band Lonestar scored an all-genre Billboard chart-topper with 1999's "Amazed." Together, Big & Rich make glossy and colorful radio country music—to the point where they've dubbed themselves "America's technicolor cowboys."
Key track: Big & Rich's most iconic single, by far, is the 2004 pop-crossover smash "Save a Horse (Ride a Cowboy)," a country rock/country rap hybrid built around a double entendre so brazen it would make James Bond himself blush.
June 26: Greensky Bluegrass
Who they are: Let's hear it for these Michigananders! Greensky Bluegrass have built a national following in recent years, even prompting Rolling Stone to credit the band for "representing the [bluegrass] genre for a whole new generation." Before they were big stars, though, Greensky Bluegrass were a trio playing open mic nights in Kalamazoo. Now a five-piece, Greensky Bluegrass keep their live shows thrilling with extended jams, flourishes of electric instrumentation (traditionally taboo in the all-acoustic world of bluegrass), covers of classic rock songs (Fleetwood Mac's "The Chain," for instance, or Pink Floyd's "Time"), and explosive light shows.
Key track: We're particularly fond of "Past My Prime," the stomping, road-trip-ready rave-up that Greensky Bluegrass often use to open their concerts.
June 27: Elvis Costello & The Impersonators
Who they are: A key figure in the 1970s British punk and new wave scenes, Elvis Costello is a genuine living legend, known for writing smartly literate (and extremely wordy) songs that still manage to pack a poppy, melodic punch. His first three albums in particular—1977's My Aim Is True, 1978's This Year's Model, and 1979's Armed Forces—are widely considered to be among the finest rock albums ever recorded. Currently, Costello and his band, The Impersonators, are touring in support of last year's The Boy Named If, Costello's 32nd studio album.
Key track: Widely covered and even more widely beloved, "Alison"—a gorgeous little love song from Costello's first album—remains his greatest song.
June 30: Mat Kearney
Who they are: Kearney made a name for himself in the early 2000s for his unique, genre-bending dynamism. Here was an acoustic-guitar-toting troubadour that could write a tear-jerking ballad to soundtrack the closing moments of a Grey's Anatomy episode, but who could also deliver songs that combined elements of folk-pop and hip-hop. Kearney's most recent album, 2021's January Flower, tilts more toward his no-frills singer-songwriter side, and his current tour follows that lead with a simple "acoustic trio" approach.
Key track: Kearney is best known for his 2006 hit "Nothing Left to Lose," a breezy summer song if there ever was one. For a more recent triumph, check out "Pontiac," a wistful song from January Flower about getting older and yearning for the simple pleasures of youth.
July 12: Styx
Who they are: Styx ranks among America's biggest bands, having ascended all the way to the top of the Billboard pop charts by combining the big-chorus power balladry of bands like Chicago with the prog rock audacity of Rush. More than 50 years after they first formed, Styx are still making albums and touring—albeit, sans original lead vocalist Dennis DeYoung.
Key track: Styx closes out the main set of every show by playing "Come Sail Away," an anthem so big and celebratory, it's probably worth the price of admission all by itself.
July 20: Franki Valli & The Four Seasons
Who they are: 2023 marks a jaw-dropping 70 years since famed singer Frankie Valli released his first song, called "My Mother's Eyes." Now 89, Valli is still touring the nation and singing the same style of swooning doo-wop pop that made him famous all those years ago.
Key track: Valli has a boatload of iconic hits, from "Sherry" to "Walk Like a Man" to "December, 1963." Our fave is "Can't Take My Eyes Off You," partially because of the Valli original, partially because of Heath Ledger's spirited cover version from the 1999 film 10 Things I Hate About You.
July 21: Ricky Skaggs & Kentucky Thunder
Who they are: A luminary in country music and bluegrass, Ricky Skaggs is a 50-year music industry veteran with a true journeyman career. Though he's notched 12 number one hits on the Billboard country chart, Skaggs tends to shift into bluegrass mode when he calls up Kentucky Thunder, a six-piece outfit known for their dazzling instrumental prowess and thrilling live shows.
Key track: Listen to Skaggs and Kentucky Thunder go full string band on "Blackjack," a cover of a J.D. Crowe song that gets Skaggs and co. playing their instruments so fast your head will spin.
July 23: Five for Fighting
Who they are: Five for Fighting is the stage name of singer-songwriter John Ondrasik, who managed to score major mainstream success as a good-old-fashioned piano man in an early 2000s pop music landscape dominated by boy bands and nu metal. Though he's not a hitmaker at the moment, Ondrasik has at least two songs—"Superman (It's Not Easy)" and "100 Years"—that will get played on the radio until the heat death of the universe.
Key track: The big hits are understandably the cornerstones of Five for Fighting's live show, but Ondrasik never wrote a better song than "The Riddle," a narratively rich ballad about fleeting summers and the lightning-fast momentum of life.
July 24: Donny Osmond
Who they are: A cross-media personality who has spent more than 50 years in the limelight, Osmond is nearly as well-known for his TV resume (starring in the 1970s variety series Donny & Marie; winning a season of Dancing with the Stars; and hosting Pyramid in the early 2000s) as he is for his music. Fresh off a lengthy Vegas residency, the former teen idol is hitting the road this summer and putting the focus back on the music, from his early days with the family band The Osmonds to his more recent material.
Key track: Speaking of recent material, we suggest checking out Osmond's newest album, 2021's Start Again, which figures heavily into his recent setlists. The title track, especially, is a moving treatise on resilience from a guy who probably knows a thing or two about carrying on.
July 27: The Temptations/The Four Tops
Who they are: This double-header will bring two legendary Motown acts to northern Michigan for a night of immortal hits. Both acts hail from Detroit and came to prominence in the 1960s when Motor City was briefly America's preeminent Music City. Combined, the two bands have 61 Top 40 hits to their names.
Key track: Oh, don't make us pick just one! Together, The Temptations and The Four Tops have contributed some of the most iconic songs ever recorded to the American music repertoire, including "My Girl," "Ain't Too Proud to Beg," "Get Ready," "Just My Imagination (Running Away with Me)," "Papa Was a Rollin' Stone," "I Can't Help Myself (Sugar Pie Honey Bunch)," "Reach Out I'll Be There," and "When She Was My Girl."
August 9: Dark Star Orchestra
Who they are: A Grateful Dead tribute band, Dark Star Orchestra not only performs Dead songs but recreates actual Dead setlists start-to-finish. Since The Grateful Dead are beloved among fans for the fact that no two setlists were ever the same—and the fact that a song could transform completely from one show to the next—watching Dark Star Orchestra recreate classic Dead concerts in meticulous fashion should thrill any hardcore Deadhead.
Key track: Our best advice on this one is to delve into some classic Grateful Dead bootlegs. Who knows? The bootleg you choose could be the show Dark Star Orchestra decides to recreate at their August 9 Interlochen performance.
August 10: Train
Who they are: A pop-rock band from San Francisco, Train first came to the airwaves 25 years ago with "Meet Virginia," a big hit from their 1998 self-titled debut album. Frontman Pat Monahan is the only original member still in the band, but he's turned Train into a surprisingly durable mainstream force, scoring big pop hits as recently as 2017. All told, Train have charted 14 songs on the Billboard Hot 100 (so far), almost all of which crop up somewhere in the band's greatest-hits-driven live show.
Key track: Train's biggest song is 2010's "Hey Soul Sister," but their most iconic has to be "Drops of Jupiter," a mid-tempo ballad from 2001 with a sumptuous string arrangement and quirkily sad lyrics that Monahan wrote about his mom after she died of cancer. Unsurprisingly, the song is typically both the emotional peak and the grand finale of Train's setlist.
August 11: Lindsey Stirling
Who they are: Stirling got famous in 2010 as a contestant on America's Got Talent. There, her unusual collision of various art forms (classical violin; bits of modern pop, hip-hip, and electronic music; choreographed dance) got Stirling to the quarterfinals. She's kept one foot in both the classical and modern worlds ever since, holding onto her violin as the centerpiece of her work, but also collaborating with everyone from EDM producers to major pop stars. Her live shows are particularly acclaimed for their kinetic flow and elaborate choreography.
Key track: Stirling's signature song is called "Crystallize," and it's a good sampling of the type of dance-infused violin music she makes.
August 17: The Lone Bellow
Who they are: An Americana trio with indelible harmonies and big, shout-to-the-rafters songs, The Lone Bellow came up during the early 2010s folk-rock revival but never got as much attention as the core bands of that movement—The Lumineers, say, or Mumford & Sons. That's a shame, because The Lone Bellow has big gifts for catharsis and crescendo—precisely the types of talents that can make a live show transcendent.
Key track: Hear The Lone Bellow's catharsis and crescendo at work on "Tree to Grow," a track from their 2013 debut album that closes out every show they play. After one listen, you'll know why it's the perfect concert capper.
August 18: The Concert: A Tribute to ABBA
Who they are: The real ABBA haven't toured since 1980. Fortunately, as the musical Mamma Mia! proved, listening to other people sing the songbook of those Swedish pop geniuses can be plenty of fun.
Key track: This show seems primed for a sing-along crowd, so make sure to bone up on the entire ABBA greatest hits before you head to Kresge Auditorium on April 18. Not that you don't already have songs like "Dancing Queen" and "Take a Chance on Me" memorized…
August 19: The Beach Boys
Who they are: Surfing, cars, beaches, and romance: These were the ingredients that drove many of The Beach Boys' greatest hits, and they remain perfect fodder for a concert on a summer night. While this touring version of The Beach Boys doesn't include most of the original members—core visionary Brian Wilson no longer tours with the band, for instance—they still bring all the greatest hits.
Key track: Pop music doesn't get any more glorious than "Wouldn't It Be Nice" and "God Only Knows," signature songs from the 1966 masterpiece Pet Sounds that often get paired together in the band's setlist.
September 1: Brandi Carlile
Who they are: Funnily enough, the first 2023 Interlochen Arts Festival show to sell out is also the last one on the calendar. But that's hardly a surprise, given how Brandi Carlile's stock has skyrocketed in recent years. Once a best-kept secret in the Americana world, Carlile leveled up in 2018 with her album By the Way, I Forgive You, which earned six Grammy nominations including for Album, Song, and Record of the Year. An ardent feminist and a fierce advocate for LGBTQ+ rights, Carlile uses her songs and her big, big voice to lift up the marginalized.
Key track: It's "The Joke," a song Carlile wrote "for people that feel under-represented, unloved, or illegal." In the midst of a historic trend of anti-LGBTQ legislation, Carlile has programmed the song as a key climactic moment of her live shows, inspiring loud crowd sing-alongs for every refrain of the defiant chorus: "I have been to the movies, I've seen how it ends/And the joke's on them."
Trending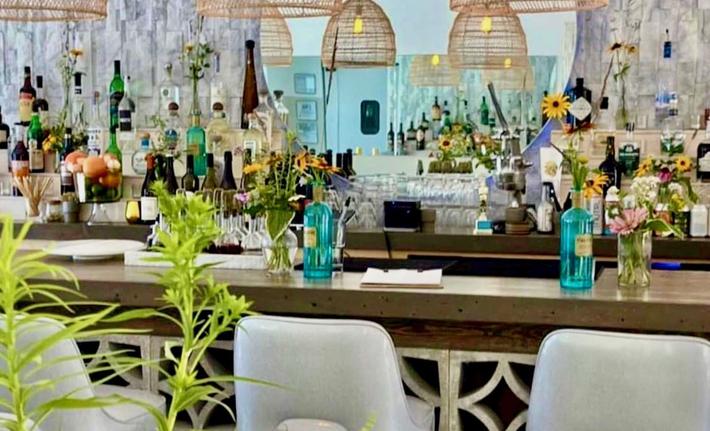 Your Fall Restaurant Guide: Six Spots to Stop for a Bite in Northern Michigan
The weather may be cooling down, but the culinary scene in northern Michigan is heating up. This summer, we explored six n...
Read More >>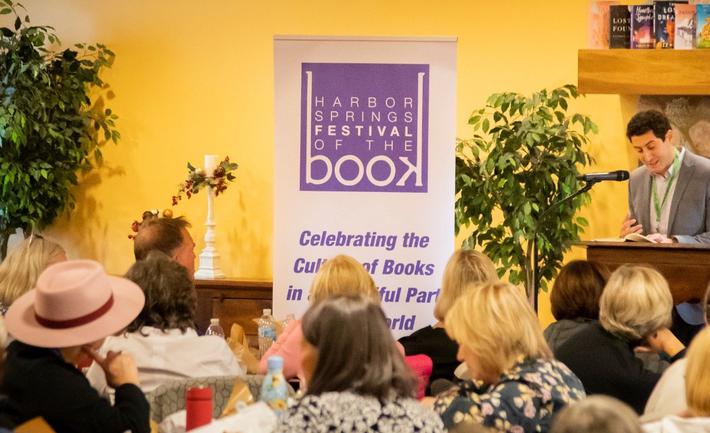 A Weekend of Books
It's a bookish weekend in Petoskey, Bay Harbor, and Harbor Springs! (Be still, our literary hearts!) First up is the...
Read More >>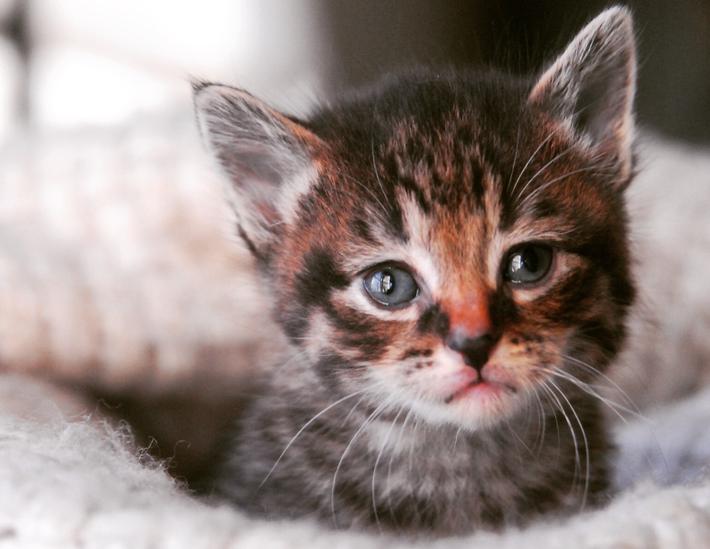 Make Your Pet Famous!
Every fall, Northern Express puts together our Pets Issue, which features stories about our beloved furry friends. As part...
Read More >>

Transformation on the Trail
It's no secret that the Boardman Lake Loop Trail in Traverse City is a popular spot for a stroll. And after a summer...
Read More >>