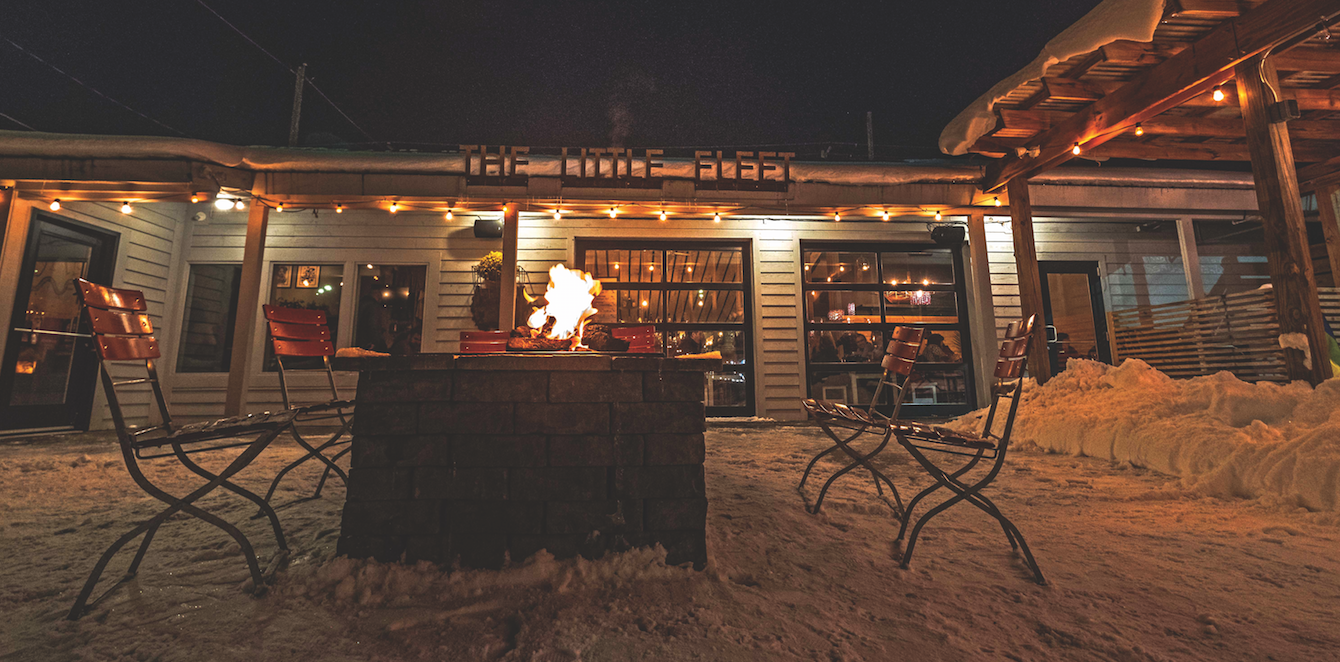 Birds of a Feather Cook Together
Annual dinner event featuring area's top female chefs launches
Sometimes the best ideas happen during something as small as a chat between friends. That was all it took to get the ball rolling on the upcoming Birds of a Feather dinner happening this March at The Little Fleet in Traverse City: several great culinary minds thinking alike.

The dinner was initially the brainchild of Andrea Deibler (co-owner and butcher at Raduno) and Jess Heller (manager at The Little Fleet); it expanded to include a wider branch of the female side of the Traverse City food and drink industry as the idea grew.

"We basically all kind of got together and decided we wanted to do a women-focused dinner, to highlight the work that women do in the restaurant industry here," Deibler said. "We felt that now is a good time to showcase inspirational women who are leading and working in our restaurants."

"Once we started talking about it, it just kind of went from there, and kept expanding because there are so many great women in town," Heller said. "And a lot of these women work behind the scenes, so just don't get recognition or acknowledgement of the work they do."
DINING EXPERIENCE
The menu is still being concepted for the event, but with this crew, suffice it to say it will be impressive. Each course — there will be five — will be paired with a cocktail, for a full and unique dining experience.

"If there's one thing we can say about the theme for the night, it will be cohesive for sure, even though the theme itself is undecided as of right now," Saxton said. "I'd say the biggest theme will be 'good food made by great women!'"

The dinner will be presented family-style, on long tables perfect for friendly conversations and meeting some new friends.

"Six women will be overseeing the six different courses, one course each; and each woman will be paired with a bartender, winemaker, or brewer for the beverages," explained participant Jen Blakeslee, co-owner of The Cook's House and Milkweed Street Food. "All of the food and beverages will also be sourced from female purveyors."

There may only be six main chefs featured in this particular Birds of a Feather dinner, but as Blakeslee pointed out, there's a very deep well of female culinary talent in the region to choose from for the next dinner event.
CULINARY CAMARADERIE
"It really is an endless list," she said. "Chefs, cooks, barwomen, cheesemakers, purveyors, brewers — so we thought we'd start by asking a few people this year, and then we'll ask a few more next year, and hopefully it will grow. We're fortunate to have so many bad-ass women up here; it's going to be an awesome dinner. We're all really busy, too, so this is also a good excuse for us to all get together."

Cammie Buehler, co-owner and managing partner at Epicure Catering, agreed that the camaraderie between the women of the local restaurant industry is strong.

"This event was essentially born out of a desire to hang out in and around the kitchen with some of our friends in the industry who owned food and beverage based businesses or supplied those businesses," she said. "Everyone had a couple of friends to enlist, and once we started planning we quickly realized that there was no possible way to include all the unbelievable women in the industry in Traverse City and Leelanau County in one evening. There is so much talent in this area! That's when the idea of making this an annual event emerged."
JUST GOOD FOOD
An off-season annual event, that is; all of these in-demand women are far too busy in the summer months to put extra effort into staging a more complicated endeavor like this. Instead, they're relishing the opportunity to have something fun and different to do in the off-season, when they can stretch their culinary talents and reconnect with their restaurant industry sisters.

"We definitely want to continue doing this," Deibler said. "We got a lot of enthusiastic response to the idea, and there are so many women in the industry that aren't doing this particular dinner with us this time, so we want to keep it going for future years to include more women, so we can all come together and make good food."

"We're thinking maybe one of these dinners in the fall, and another in the winter," Heller added. "Summer's just too crazy!"

"Truly, the purpose was to connect and spend time with one another in a working context," Buehler said. "Our businesses are the touchstone for all of us; we revolve in each other's orbits continually but don't have a chance to work together very often. So we decided to create an opportunity for that interaction. We invite anyone who would like to be involved in next year's event to reach out to us."

The Birds of a Feather Dinner — a Collaboration of Women in Traverse City's Food and Drink Industry Featuring a Five Course Feast with Paired Cocktails – will take place at 6pm on March 18 at The Little Fleet. Tickets $75 per person, limited seating; for more information, visit thelittlefleet.com/events.
Trending
Very Busy Very Fast
This isn't going to be easy. President Joe Biden and his thin congressional majority are walking into troubled times both ...
Read More >>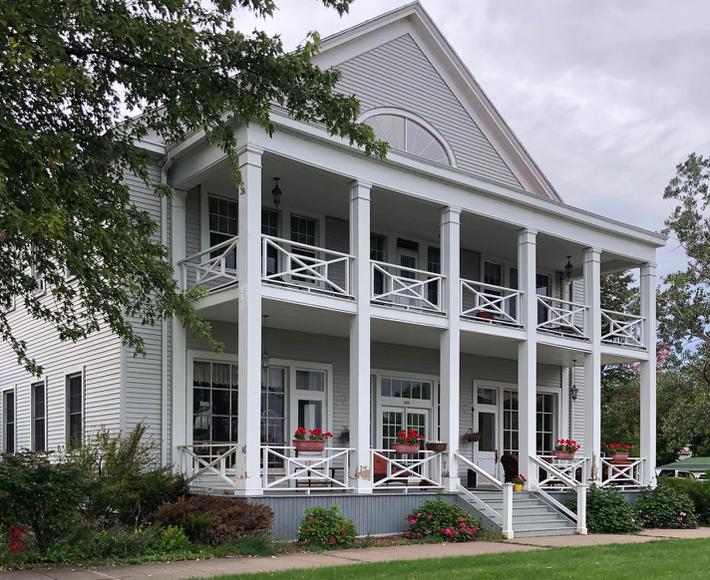 Thunder Bay Inn
Former playground to Henry Ford and part of a famous film and novel based on a real-life murder in the town, the courtroom...
Read More >>
Forty Acres' Spa Day Martini
Myriad methods of cocktail creation are on display at bars around the world. There are flaming drinks, compotes laden with...
Read More >>
He's Gone, Now What?
Wounded and fearful, America watched the 45th President leave the nation's capital. On a hastily arranged stage at a...
Read More >>
↑