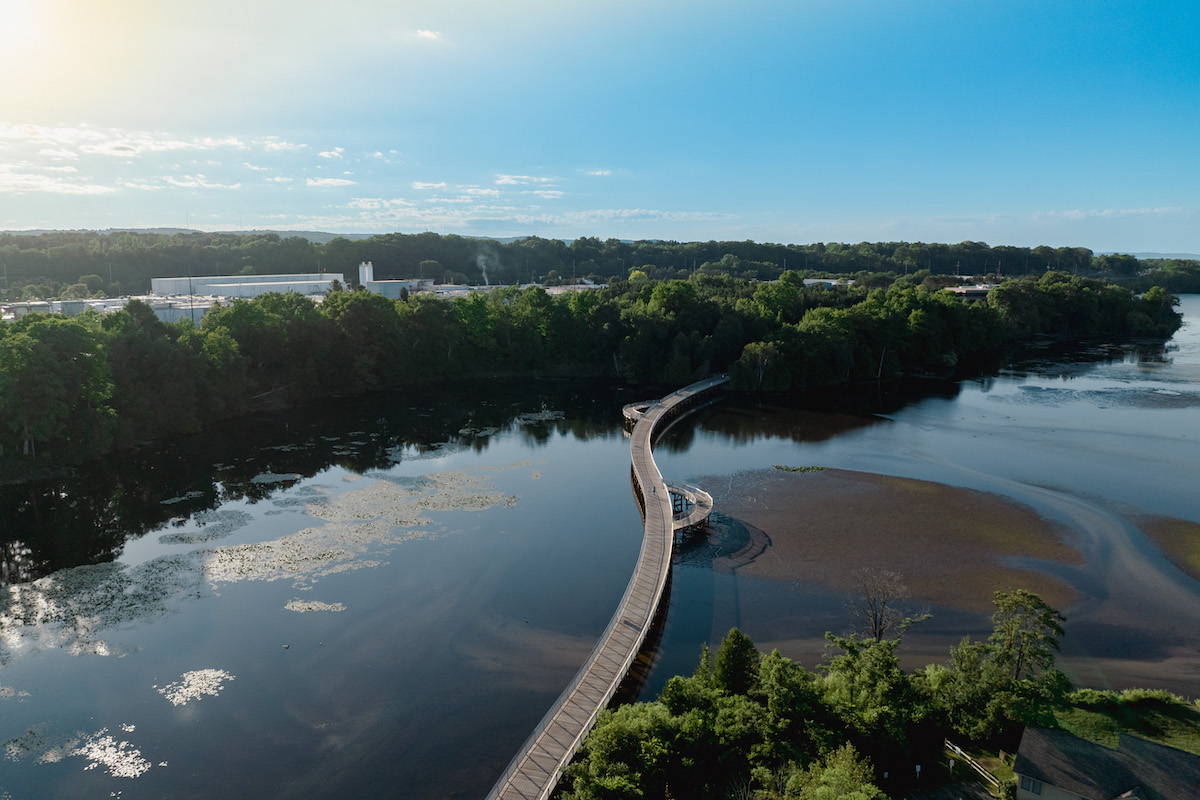 Blazing the Trail(s)
After 25 years, where will TART Trails head next?
In the last quarter century, the Traverse City area trail system has come full circle, both literally and figuratively.
Traverse Area Recreation and Transportation (TART) Trails celebrates 25 years as a nonprofit this year, and in that time their portfolio has expanded to include roughly 100 miles of trails, including the Vasa Pathway, Sleeping Bear Dunes Heritage Trail, the Leelanau Trail, and the Boardman/Ottaway River Trail. Of course, there's also the frequented TART in Town Trail and the new Boardman Lake Loop Trail, not to mention other connector trails to various attractions and landmarks.
So what will the next 25 years bring? Will we see another 100 miles of walkable, bikeable, and skiable paths added to northern Michigan? How else can we improve non-motorized access in our community?
TART at Work
To answer at least one of those questions, if TART's efforts from 2022 are anything to go by, another 100 miles does not seem out of reach.
Perhaps the nonprofit's biggest achievement of the year was the completion of the centerpiece of the downtown trail system—the Boardman Lake Loop Trail. The trail began as the vision of former Park Place Hotel manager Ted Okerstrom in 1966, decades before the first leg was completed in Hull Park in 2021. Last summer, TART officially turned Okerstrom's vision a reality, completing the final leg of the four-mile loop connecting University Center to Medalie Park on the south side of Boardman Lake.
Within the first two months, the loop attracted more than 60,000 runners, walkers, and cyclists, including many who contributed their time and money to turn the project into reality.
"It's been a phenomenal success, in terms of community use activity we're seeing and the feedback we've gotten," says Julie Clark, CEO for TART Trails.
Other recent TART milestones include construction of a 1.8-mile Acme Connector Trail, linking the former TART terminus at Bunker Hill Road to the southernmost section of the Nakwema Trailway that runs north to Elk Rapids.
The Nakwema—Ojibwe for "where paths connect"—is part of a much larger project to eventually connect Traverse City to Charlevoix (a 45-mile gap) that involves partners including Top of Michigan Trails, the Rotary Club of Elk Rapids, and other communities along the route. In Acme, the trail now connects to TART, with another new section running east toward the Acme Meijer and the Grand Traverse Town Center.
The Boardman Loop and Acme Connector were "the big ones from last year," Clark says. "We began work on a series of other trails that in the next two to three years should be completed. This is a year that's more pen to paper than scissors to ribbon," she adds. "We have 25 miles of trails currently under design."
When asked what letter grade she would give TC's trails, Clark says that 10 years ago the trail system was a B and grades it an A now. She predicts in a decade it will be an A+.
"The most important part to get to that A+ is an all out community effort," she says.
Where to Now?
The push toward that A+ is underway. In East Bay Township, TART Trails is working with township officials and Norte Youth Cycling to design a two-mile section of Three Mile Trail between South Airport Road and Hammond Road, connecting thousands of kids at six area schools with the new Mitchell Creek Meadows Preserve, recreation facilities, grocery stores, a library, and other amenities.
Another five miles in the works will expand on the Sleeping Bear Heritage Trail in Leelanau County, connecting the existing trail at Bohemian Road north to Good Harbor Trail. The paved trail and boardwalk path is separated from the roadway with a meandering path through conifer forests and wetlands, along meadows and rolling dunes, and past a historic farmstead.
The collaborative project with TART Trails, Michigan Department of Transportation, National Park Service, and Friends of Sleeping Bear Dunes will increase the heritage trail to more than 27 miles, with communities from Suttons Bay to Frankfort, Leland to Glen Arbor, pursuing connections.
In Traverse City, the backbone of the TART trail network, TART Trails is also designing and engineering the TART Bayfront Improvement and Extension with the goals of revamping on the 30-year-old trail along the bay to improve safety, while providing new routes from Cherry Bend to Eastern Avenue and safer crossings from the city to the bay.
That effort will involve about 2 miles of new trail, widening the existing 8-foot path to 10 feet, as well as separate sections with a 6-foot pedestrian path "where it makes sense," Clark says. "The community has wanted for a long time better connections along the lakeshore."
Connecting the Community
The completion of the Boardman Lake Loop has also opened up opportunities to increase access to the trail system for parts of the city, particularly neighborhoods around the lake, says Traverse City Commissioner Tim Werner.
"We finally did it as a community," he says of the loop. "It's extremely popular, and I feel we need to provide better, safer and more convenient access to the trail."
Werner also would have graded the trail system a B a decade ago. He says now it's an A- and should be an A+ in another decade…"as long as we keep investing."
Currently, Werner is encouraging the city to consider extending Franklin Street through the city-owned wastewater facility to ease congestion near the Traverse Area Community Sailing club in the summer and to provide a more direct route from the loop to downtown.
"The congestion is a safety concern because of limited sightlines and those kinds of things," Werner says.
Another opportunity for better access would be at 10th Street by Oryana Community Co-op, where "it could be more well thought out," he says. "It needs to be connected … to get people to the right side of Tenth Street. It's not that it's horrible; it's been that way for a decade, … but I think more and more people will be using it."
Better connections from downtown to the trail along the bay, as well as standardizing signage in the city, are other priorities that would help to improve safety and convenience for folks using the paths for both recreation and transportation.
"I think we've made some great progress," Werner says. "I'm hopeful [that by] completing the loop around the Boardman Lake we will inspire people to do more."
"We need to be deliberate about what we need to do … to help people access what we have," he adds.
Putting Locals First
Ty Schmidt, who founded Norte in 2014, agrees the area trail system has come a long way—though he declined to pass out any grades—and he's advocating for building on that success to connect locals to where they need to go.
"Ultimately, trails are like interstate highways, and we can't just have interstate highways to get people around," he says. "Trail wise, how can we get any better? I think we have a lot to be proud of. Now we should look at connections for people to get around for ordinary life."
That involves prioritizing work that will benefit locals over tourists, and Schmidt questions whether projects such as widening the TART trail along West Bay makes the most sense.
"Personally, I think there's other places I would spend the money," he says, citing Safe Routes to School projects—which are designed to help children walk and bike to school safely—as an example. "There were many things that got left off [that effort] because of budget constraints."
Schmidt, who doesn't have a driver's license and commutes by bike, praises TART Trails for building the foundation of a "pretty awesome" trail network across the region. He believes Traverse City's ongoing efforts to craft a mobility action plan for non-motorized travel will help to build on the momentum in the city.
With those pieces in place, he feels there are opportunities to connect surrounding communities—from neighborhoods off LaFranier Road to the south, to communities in Garfield and East Bay townships to the east—to improve lives beyond the city. There's also work needed to improve crossings, signage, and connections to what residents need in everyday life that could elevate the accomplishments of the last quarter century to new levels, Schmidt says.
"There's still lots of other work to do that doesn't involve trails," he concludes.
Trending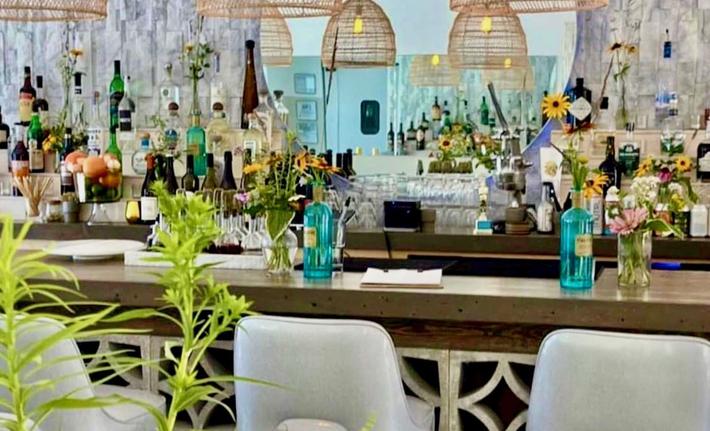 Your Fall Restaurant Guide: Six Spots to Stop for a Bite in Northern Michigan
The weather may be cooling down, but the culinary scene in northern Michigan is heating up. This summer, we explored six n...
Read More >>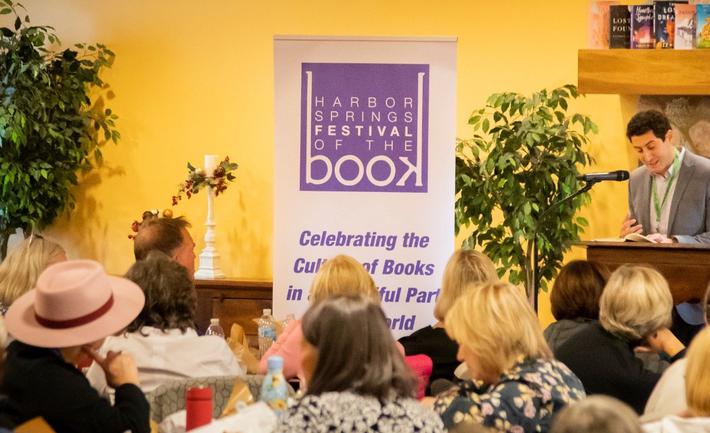 A Weekend of Books
It's a bookish weekend in Petoskey, Bay Harbor, and Harbor Springs! (Be still, our literary hearts!) First up is the...
Read More >>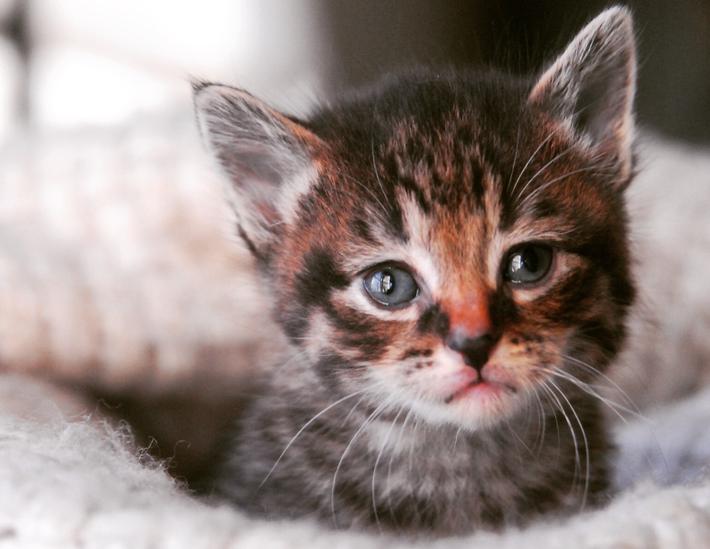 Make Your Pet Famous!
Every fall, Northern Express puts together our Pets Issue, which features stories about our beloved furry friends. As part...
Read More >>

Transformation on the Trail
It's no secret that the Boardman Lake Loop Trail in Traverse City is a popular spot for a stroll. And after a summer...
Read More >>