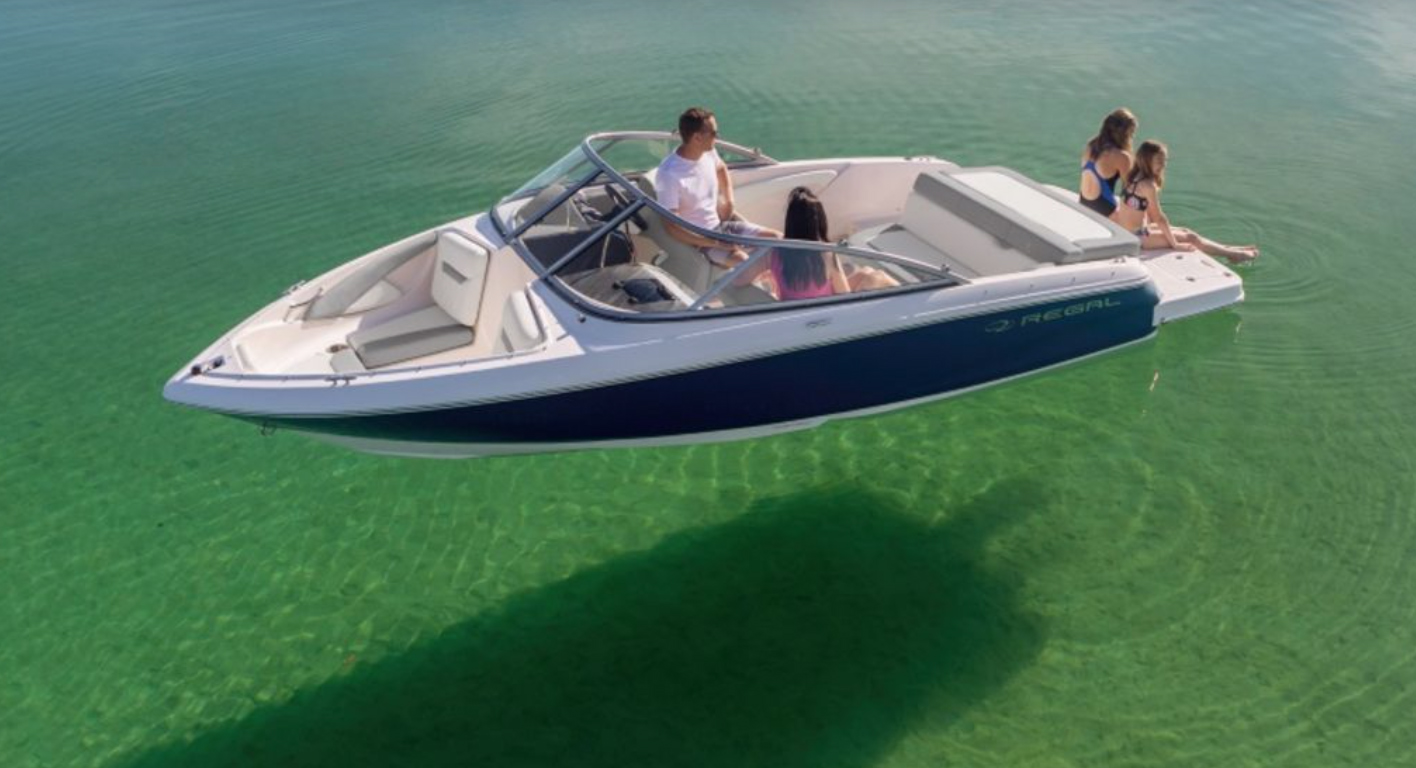 Boat Dreams Sunk?
Local watercraft sales continue surge as demand outstrips supply
If you're looking to get out on the water this summer, good luck. A banner on the top of Sailsport Marine's website says it all: "Thinking about a new boat, kayak, or board this year? Act fast! Supply is tight."
With all the pandemic-related restrictions last summer, boating was one of the few things people could do. That led to a nearly unprecedented demand, and things haven't slowed down this year. "Traffic is huge," says Cedes Powers at Grand Bay Marine, both for boats and accessories. "Has it been a challenge? I think so."
"Everything is hot — $30,000 pontoons and 50-foot yachts," says Joel Shoemaker, general manager at Walstrom Marine.
Christine McCool, co-owner of Dewitt Marine on the Clam River between Clam Lake and Torch Lake, said she's never seen such demand and supply issues in her 12 years in the business. "My father has been in the industry since the late 70s and he hasn't seen anything like it either," she says.
Indeed, statistics from the National Marine Manufacturers Association show that marine products and services across the country leaped to a 13-year high last year, totaling $47 billion. That's an increase of 9 percent from 2019.
"Inventory levels of new boats are the leanest they've ever been, and boats are being sold as soon as they hit the marketplace as manufacturers work to fulfill the backlog of orders," says Vicky Yu, senior director of business intelligence for NMMA.
That's the story locally as well. "There isn't that much available," agreed Scott Wilson of Sailsport Marine. "We've been selling boats I don't have that I hope to get in."
It's not like this was unexpected. Last year, boat sales surged to nearly unprecedented levels, as the fact so many other summertime activities were halted left people desperate for any way to partake of the season. Boating also made it easy to be safely socially distant from others. "Last summer, one of the only (safe) activities was boating. With the pandemic last year, boating outside was a good family activity for everyone to enjoy," says Powers, who works in marketing at Grand Bay Marine.
According to the National Marine Manufacturers Association, the boating industry is a $170-plus billion industry in the U.S. In Michigan alone, its economic impact is $7.4 billion, with 806,296 boats registered in the state. And if the boat shops could get additional stock, there would be even more than that registered.
It's not only the fact that more people want to get out and have fun that's led to the shortage of boats. The work slowdown and difficulties in shipping and receiving goods (further residue of the pandemic) interrupted the supply chain, continuing to hobble the industry. So much so that even when dealers ordered more boats than in years past in the belief they could and would sell them, they got fewer. "Boatbuilders continue facing supply-side constraints," says Yu.
Heather Stetson Leman of Long Lake Marina ticked off the challenges: "The supply chain. Not enough dock workers. Transportation. They (manufacturers) are getting things built, but we won't see them until July," she says.
Long Lake Marina specializes in Yamaha Wave Runners, but good luck getting one. "We've sold every one. The factory ships them here, and they're sold before (they arrive). Last year they let us have 60, but we were shorted by five," says Stetson. "This last fall, I wanted to order 75 to 80. They [the manufacturer] said, 'No, you'll get 55.' Then it was only 46. Of the last 17 [on order], 'You're only getting 14.'"
What else is selling? Wilson says he's been selling lots of small sailboats. "Demand for kayaks is huge," he noted. Then he amended that term. "Demand is outrageous, just because of social distancing."
So are larger dealers able to get in things smaller ones cannot? Sometimes. "With six locations, we have some connections, but it's frustrating," says Shoemaker. He said the Traverse City branch of Walstrom specializes in Crest pontoons and Pursuit, and was on his way to Owosso to pick up a motor.
Powers said demand is up and the current inventory is selling fast, but Grand Bay Marine anticipates getting more boats from manufacturers like Starcraft and Regal by midsummer. "Demand is up across all manufacturers — Regal bowriders, cruisers, and yachts, Robalo, Starcraft pontoons, Sweetwater pontoons, Bayliner."
What about used boats? Most take them in on consignment or purchase them from those buying a new boat to resell. But the voracious demand means there's not a lot of used boats either. Even online sites like Craigslist or the various Facebook yard sale sites are seeing listings change daily, so you need to move quickly.
The situation is similar to the current state of the real estate industry. Selling a home has never been easier, but buying a different one to live in is a huge challenge. So while the current demand has made it easier to sell your boat, those in the industry warn against moving too fast: If you are looking to step up to a new boat, make sure you don't put yourself at a disadvantage by selling your old one too before you get it. "If you have a boat, don't sell it," advises Leman. She says shipments from manufacturers have been so spotty, they don't know when or what they will receive. "It could be three weeks, it could be 12 weeks."
The tight supply and increased demand extends to boat-related accessories. "Parts have been hard to get too," says Powers.
Leman said shops like hers are struggling to find enough docks and hoists for customers, both old and new. "Last year, water levels were high, and people needed high docks. Now they're lower, and they need lower docks," she says.
That lack of available parts makes boat repairs a challenge at the consumer level, while manufacturers face a similar problem. If just one part is unavailable, "You can't make a certain boat. The supply chain was slowed all over the world," says Wilson. "We keep hoping the supply changes. Demand is not slowing down."
"People want to enjoy the summer," says Powers. "Everyone just wants to get out on the water, this year if they can." And if they can't, they're looking ahead. "They're also ordering now for next year," she adds, meaning that unless the supply chain recovers quickly, the current situation could be similar next year.
"What it comes down to is what's available. What we have — there's some in stock, and more coming in."
But how many and when is a question no one can answer. "We're waiting for the manufacturers to get us the products we ordered last summer," says McCool.
If you can't get a boat, does that mean you won't be able to get out on the water? Not necessarily. Dewitt Marine launched a boat club last year, and McCool says it has taken off. For a membership fee and monthly dues, members have access to a private fleet owned and maintained by Dewitt. That means not only do members not have to wait to buy a boat, they don't have to pay for maintenance, winter storage, or a slip fee. They don't even have to live on the water to be able to take advantage of boating.
Trending
Apologizing in Advance, Just in Case
Even in casual conversations, I find myself, and I bet you do too, presenting a cautiously crafted preamble meant to apolo...
Read More >>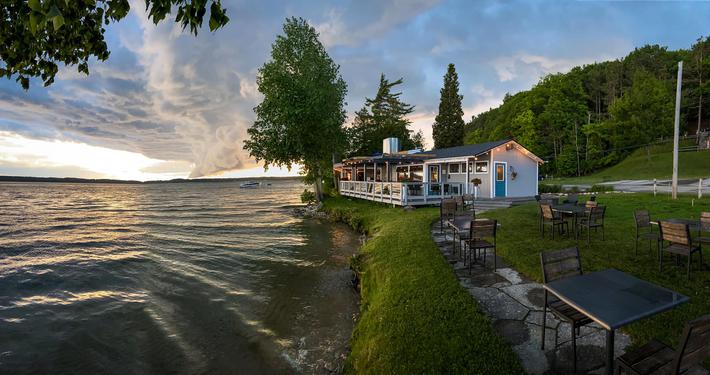 6 al Fresco Favorites
We don't know about you, but we think that everything tastes better when you can enjoy it outside in the summertime....
Read More >>

Whiskey's Treasure Island
Whiskey aficionados take note: You may soon be able to taste what whiskey tasted like in the midst of the Prohibition era ...
Read More >>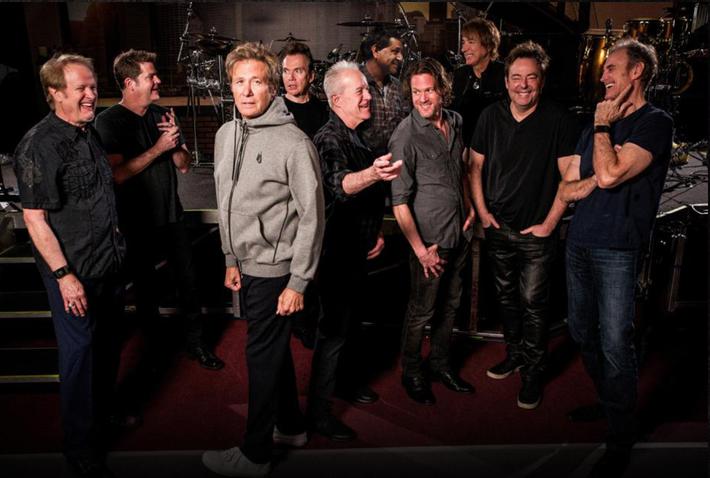 Rock and Roll Hall of Famers on Way to Interlochen
People attending the Chicago show at Interlochen Aug. 3 may feel like they're traveling back through time. The band ...
Read More >>
↑