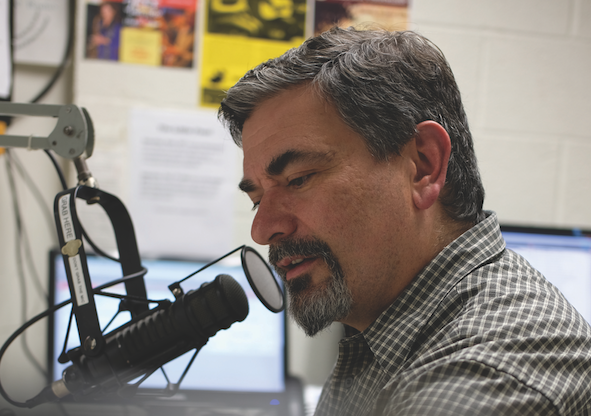 Born to Rock
WNMC celebrates 50 years on the air.
Shortly after Ben Hamper moved to northern Michigan from Flint in the mid-'90s, he and a friend stumbled upon 90.7 WNMC, and he liked what he heard.
"We used to tip a few coldies and listen to the Friday night shows, the weekend shows, and really enjoyed it," he said. "And I guess after a while I decided to see if I could try my hand at it."
Now Hamper hosts two shows: Soul Possession, a Friday evening rock show, and Head for the Hills, a country show on Sunday mornings that's become a sensation. On the last Sunday each month, Hamper broadcasts the show live from the Union Street Station.
This year marks the 50th anniversary of WNMC radio. For the past 17 of those years, it's been led by Eric Hines, the station's general manager and sole full-time employee. Hines said disc jockeys like Hamper represent the future of the station as it competes in an increasingly crowded media world with fewer and fewer radios.
RADIOHEAD
Hamper, author of "Rivethead," a best-selling memoir published in 1991 about life on an assembly line, has become a WNMC institution since he got his first show in 2006.
Nowadays, his creative outlet is no longer writing; he expresses himself through his radio shows. He said that even before he became a writer (he was also a columnist for the Michael Moore publications the Flint Voice and the Michigan Voice), he wanted to be a DJ.
The live shows started casually as an occasional broadcast from the now-shuttered Inside Out Gallery. Now the monthly live broadcasts Sunday mornings from Union Street help Hamper connects with his audience.
"It really grew legs fast and, you know, we're always drawing really good crowds," he said. "It just seemed to go hand in hand with the music and the comradery."
Hamper's use of social media and his other ways of engaging with listeners make him a model for the future of WNMC, Hines said.
"Ben is probably a good example of what the future of our kind of radio looks like," Hines said. "He's got a big online following, and he Facebook comments throughout his show."
Hamper didn't come to the internet and social media because he wanted to, Hines said. He's embraced it because it enhances his show.
"He doesn't take to computers really quick, but if he sees why he needs to do something, he'll do anything," Hines said. "If actually writing a computer program were part of making that show work, he'd probably end up writing a computer program. When he's determined to do something, he'll get it done."
Hamper said he just likes to engage with his audience, and he likes to expose people to music they might not otherwise hear.
"That's my personal goal, is to just give an illumination into these artists that just somehow fell through the cracks or popular artists that have more [great songs] than the five that they play on the radio," Hamper said.
A TURBULANT ARRIVAL
When Hines arrived at WNMC in 2000, he found a station in turmoil. Many of the long-time DJs had recently left in protest over conflicts with the college administration.
There had been talk of programming changes that created unease among the volunteers. Some at the college thought the station would be more viable if, instead of focusing on obscure alternative artists, DJs played deep cuts from well-known, established acts.
"Some of it was just that incipient paranoia that breeds in that sort of situation, where you have the license holder and the people who actually do the station totally at odds," Hines said. "I think that there's a lot of paranoia in a situation like that, so people take things the wrong way, they interpret everything in the least charitable way they possibly can, and no relationships are going to work like that."
Hines said one of his first tasks was to convince as many DJs as he could to return. He was able to gain their trust, he said, because he didn't plan to make drastic changes.
"I wanted the station to fill the same role that it always had," Hines said. "You know, 85 percent of the people at the station were ideologically for a different kind of station — a station that played acts that nobody had ever heard of, a station that broke acts, and tilled ground that others stations weren't."
Hines felt at home navigating the difficult relationship between volunteer DJs and school administrators because he'd been there before. Before he came to WNMC (following a brief stint as a reporter at the Traverse City Record-Eagle), he taught English at Rutgers University, and he volunteered at the radio station there. He understood both sides.
"I really want the radio station to be educational and culturally immersing, which is in our mission statement. I take that seriously," he said. "And I think that that sort of comports pretty well with the mission of the college, especially in a place like this, where we are far from a lot of big cultural institutions."
BORN TO ROCK
WNMC was created to bring music to northern Michigan that wasn't otherwise available.
Students started the campus radio station in 1967 because there was no other place to hear rock music.
"In 1967, there was very little rock music up here. I think that there was on Sunday graveyard show or something like that, that was one of the things that rock fans would listen to," Hines said. "But there was very little rock music being played on the air here."
What was on the air? Country, big band, easy listening.
"Tony Bennet. Frank Sinatra. That stuff isn't bad. You know, I'll play Tony Bennett every once in a while," Hines said. "It's not bad in itself, but the thing is, when you think about what was happening in the musical world in 1967, that's not on the cutting edge."
Commercial radio soon caught up to the rock generation, however, and enthusiasm for the college station waned.
"I've talked to some people from the early '70s and it seems as if the station got moribund then, like there was very little activity," Hines said. "They weren't on very often, and then, in '72 or '73, they got a new wave of people who were really interested in doing it, and they got organized."
Hines said it was lucky that just as the station was foundering, a group of talented, dedicated people signed up and pushed the station into new era.
"The station could well have died five years into its existence, but these folks got it really going again," Hines said.
In 1977, the station's wattage increased from 10 to 150 watts, and it could be heard in a seven-mile radius around the college. It started to attract more attention and become a community radio station.
"They had real plans for it and a vision for it, and the vision was to be this alternative music source and maybe even do some community issues programming and stuff like that," Hines said. "It's surprising to me how consistent the vision has been. The details change a little bit, but the vision for the station has been really consistent for a really long time."
30 YEARS OF JAZZ
What started as a rock station has now become home to a diverse array of music. A lot of the daytime programming today is reserved for jazz.
That's what attracted DJ Fred Nelson to the station. He's been collecting albums since he was 11, almost 60 years ago. That's when he attended a Louis Armstrong concert at the St. Francis gym and was smitten.
"I stood in line for a half an hour to have him autograph the program, and I was a little kid," Nelson said.
Now the long-time Traverse City public figure — he's been mayor, commissioner, planning commission chair — plays those records on his Sunday show from noon until 2pm.
He's had the slot for 15 years, ever since he agreed to help out an old friend and fellow jazz lover, the late 7&4 news anchor Dave Walker.
"When he came to Traverse City in the late '70s, I was chairman of the planning commission," Nelson said. "We were down at Modes having a beer, and we discovered that we like the same music for the same reason."
Nelson's show is a celebration of the first three decades of recorded jazz, from 1917 through 1947. For him, that music is as vital and alive as when it was first made. But he understands old jazz isn't for everyone.
That's why he believes WNMC has a future. It offers a chance for virtually anyone to find music they like.
"You might actually actively dislike some of it, but you know, stick around for a couple of hours, and there will be something," he said. "It's a great service."
PROGRAMMING SHAKEUP
One of the significant changes Hines made when he took over the station was to dedicate weekdays to jazz. There used to be an afternoon rock show that Hines thought broke up the continuity of the day.
He wanted people to be able to keep their radio tuned all day to WNMC at their office or in their store or home and know what to expect, at least in the most general terms.
Another big move came in 2004, when Hines started a morning show that includes more talking than had ever been regularly featured on the station before.
"That was one of the calls we would get. They would say, 'Why are you guys talking all of the time?'" he said. "NMC had always been an anti-talking radio station, that you should always talk the bare minimum."
Hines said he hosted the morning show at first because he believed the station needed a morning show, and there was no one else to do it. He didn't want to be the host, but since it was his vision, he had to start it. Thirteen years later, he's still on the air with a rotating collection of co-hosts.
"I didn't want to do it, personally, but it was like one of those things where I figure, I'll get this started, and then other people will take it over," Hines said. "I think I changed a little bit. It didn't turn out to be as awful, talking about myself. But it's not something I did very readily."
He didn't like talking about his personal life on the air, but over the years he developed his style as an announcer and recognized that people like off-the-cuff commentary.
"It's kind of weird sometimes that people that I don't know know things about me, but it really isn't an awful thing," he said. "And it helps people engage with the radio station through sort of a quasi-personal relationship."
THE NEXT GENERATION
WNMC was one of the reasons Will Thomas and his wife moved back to Traverse City.
The 30-year-old said he thought about WNMC when they were trying to imagine what life back home would be like after spending some time on the East Coast. He decided if he moved home, he would get a radio show.
"Within a month of moving back, I emailed their volunteer link, and within a couple weeks I was in there training," he said.
Beginning in March 2016, Thomas had a show.
Thomas, who every other Sunday evening hosts the free-form rock show Cosmic Slop from 8pm until midnight, said he listened to WNMC in high school and credits the station with broadening his rock horizons.
"I grew up in Traverse City, I listened to the station always — Saturday morning blues with my dad — [and] evening rock shows were an inspiration in high school," he said. "Music is my passion, and doing a radio show has always been a fantasy."
Thomas, a freelance graphic designer, believes that even in the changing media environment we live in, a station like WNMC has a place because it's connected to the community, and it's a good way for people to find new music.
"Having 90.7 in the air, actually in the air, is such a huge value, you know," Thomas said. "There are many towns of this size that don't have that."
WNMC 90.7FM
By the Numbers
WNMC was founded in 1967 as a carrier current station broadcast in Northwestern Michigan College dorms to bring rock music to college students. (Carrier current is a method of low-power AM-radio transmission; it sends a signal to a relatively small geographic area.)
In 1978, the station became FM, the signal increased to 10 watts, and WNMC could be heard on radios within seven miles of the NMC campus.
The signal increased to 150 watts in 1982.
The signal increased to 600 watts in 1998, making it capable of reaching a 25- to 30-mile radius; the signal also changed from 90.9 to 90.7.
Number of volunteers: 90
Number of full-time staff: 1
Annual budget: About $100,000
Money raised from listeners through two annual on-air fund drives: roughly $35,000
Number of albums in the station's library in 1979: 1,744
Number of those albums categorized as rock: 789
Number of tracks stored digitally on a station server today: 176,915
Number of those tracks that could be categorized as rock: 21,293
Trending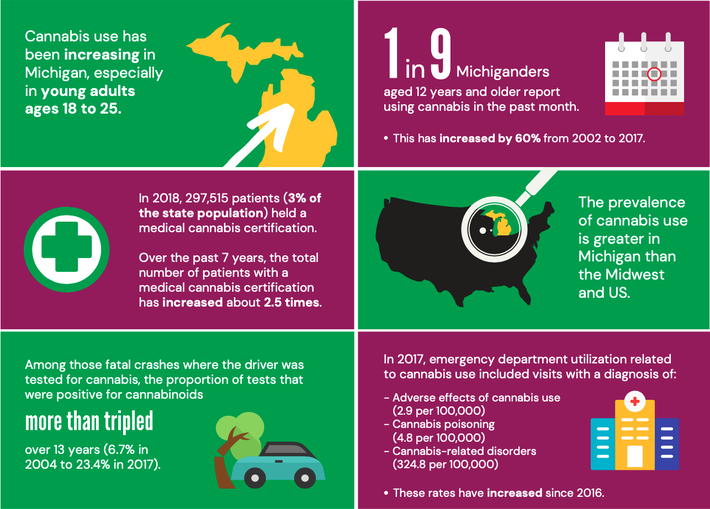 Buzzkill
In 2008, Michigan voters approved the use of medical cannabis by residents with certain health conditions. A decade later,...
Read More >>
The DIY Lobotomy
"Did you read the review in The New Yorker of the new Philip Roth biography?" I asked my well-read conservativ...
Read More >>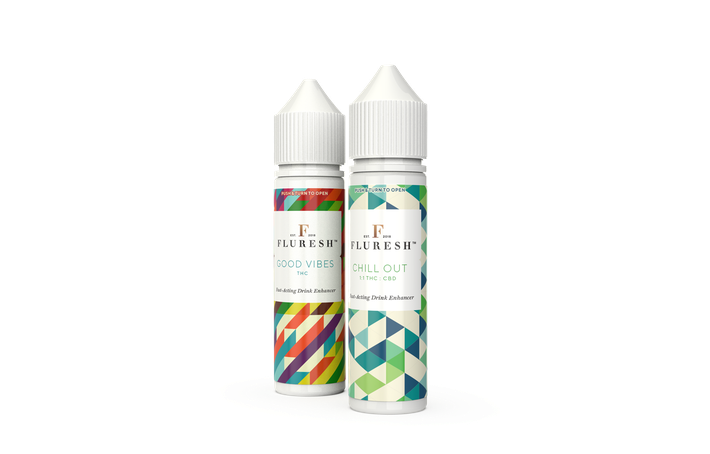 Eat, Drink, Rub: THC Products Review
Progress, thy name is marijuana. Despite what for any other industry would be major stumbling blocks — major disrup...
Read More >>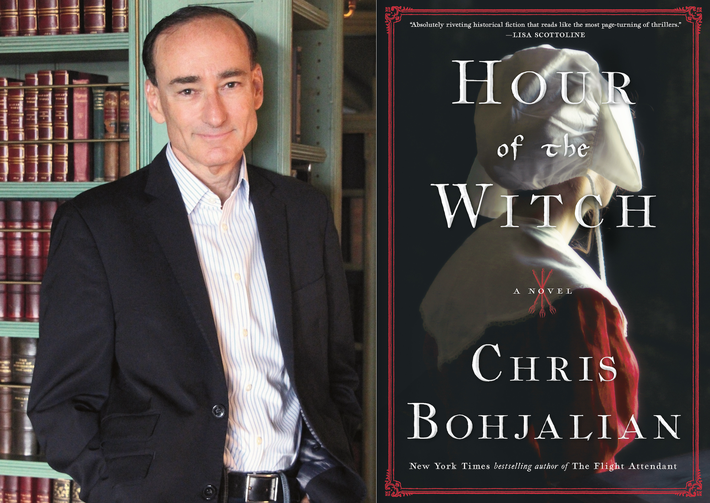 Sneak Peek: Chris Bohjalian to Talk with Locals Before Next Novel Drops
Award-winning author Chris Bohjalian is one of those people who was born to write. A schoolroom hobby-turned-carefully-hon...
Read More >>
↑