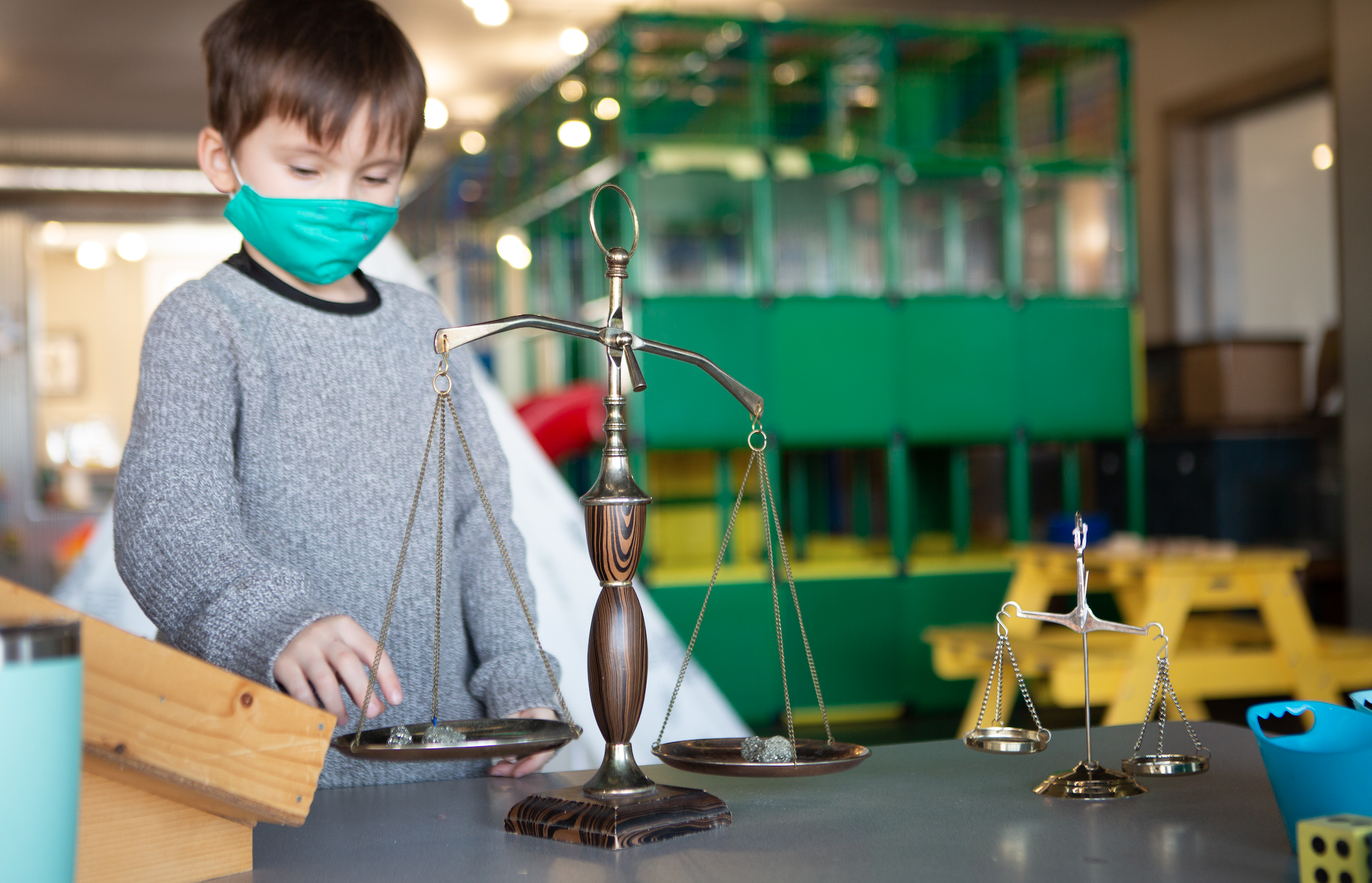 Brain Play
Smart thinking for kids and families Up North
We get it. With the pandemic closing buildings, schooling was forced online, then back to the classroom, then maybe a hybrid approach. Education became more of a challenge than ever. Kids studying online miss their friends and the personal interaction with their teachers. Learning becomes harder when the classroom looks like the living room or kitchen (because it is).
Fortunately, there are educational options, where hands-on learning, personal attention, exploring nature, and making new friends offer welcome enhancements. They offer personal attention or bring imaginations to life. They may safely provide that real-life interaction among kids and their friends, both old and new. Heck, some even include opportunities for adults (hello, life-long learners).
COGNITION
Hedgehogs and geckos and rats – oh my! At Cognition Science and Discovery Center in Beulah, kids can get up close and play with these and other animals. They can go on an imaginary sailing adventure, or experience other worlds through virtual reality.
Cognition was founded in 2015 by the daughter-mother duo of Kimmee Wenkel and Laura Stanwick. It functions like a museum, with hands-on exhibits and stations designed to entertain and stimulate. But she hesitates to call it a children's museum, because she believes kids of all ages can learn and enjoy (and so can their parents).
Wenkel said it was inspired by her own family. "I moved to Beulah eight years ago. We have four kids, and on a snow day our first winter here, the kids had cabin fever. A friend called and said, 'Let's go to the Burger King play place.' I thought, we have to offer something better than that."
A visit to a science museum in Toledo solidified the idea. Further impetus came from her mom. "My mom was partially retired. There was a building for sale, and she said, 'Meet me there in an hour. I want to invest in your idea.' I was on the precipice, and she pushed me over. I grabbed her on the way down."
The center has moved twice since it opened and now occupies a very visible storefront on US-31 in Beulah, which was donated to Cognition by the John and Kay Miller family. Wenkel said she is grateful to the former owners and to the community for the many volunteer hours and financial support.
Cognition's current programming is focused on two areas: animals and activities. The former includes a ball python, hedgehogs, a gecko, rats, and a tortoise, all of which kids can pet, hold and interact with. The activities include everything from play structures (a fort and a sailboat) where kids can let their imaginations run wild to a maker space where they can explore arts and crafts, even create new inventions with the collection of tools and materials. "For example, we have a button press for making buttons and magnets, and we've made sun catchers," said Wenkel. A virtual reality system allows kids to explore outer space (rearranging the planets) and inner space (the chambers of the heart). In addition, Cognition will host five weeks of day camp this summer, where kids will engage in various activities around the theme of Inside Out and Upside Down, such as hot air balloons. Wenkel said youngsters ages 6–13 can attend any or all the sessions, as each week's offerings will be unique.
Open: By appointment 10–5 Wednesday through Saturday; walk-ins accommodated as space is available
Cost: Daily $7 admission or annual memberships, starting at $30 for individuals, $75 for a family
Location: 232 N. Michigan Ave. (US-31), Beulah
Website: www.discovercognition.org
Phone: (231) 383-4095
TOPOnexus
TOPOnexus translates a "connection to place." And connecting to places up north is just one of the things the center in Harbor Springs offers, through its Backyard Adventures. The winter questing take-home kits provide field guides with maps, local lore and activities; kids can explore with them over and over, finding something new each time. They are self-paced, all outdoors, all contactless, and all fun.
That's just one of the offerings from the self-described "think-and-do tank." It's open to learners of all ages, kindergarten through adult. And maybe more: "We are working on a partnership with the Petoskey District Library for pre-K story time," said founder Molly Baker. It will enhance stories by adding real-life adventures and exploration in tandem with the books and is planned to launch in May.
Baker developed TOPOnexus in response to what she sees as a too-narrow emphasis in education: developing skills without regard to the ways in which they can and in her view) should be used. That's operationalized as the three pillars of the organization: skillset, mindset, and heartset. The Laboratory (skillset) designs tools for learning. The Library (mindset) makes them available as visuals, articles, podcasts, etc. And the Learn Academy (heartset) is "a shift in one's mindset … so you can make a difference locally, wherever you are," Baker said.
And as said, it's not just for kids. TOPOnexus is working on an eight-month training program with the National Park Service, the first seven months online followed by a planned in-person session in the Grand Tetons in Wyoming. Locally it's working with the city of Petoskey on the Livable Petoskey program, connecting the city and schools, adults and students, to help it thrive. Its adventures, workshops and training are all developed with community in mind.
Open: Varies
Cost: Backyard Adventure Packs with field guide, map, goodies, and supplies are $55, other options vary
Location: 141 State St., Harbor Springs
Website: toponexus.org
Phone: (231) 242-4600
Experiential Ink
This pod school is geared toward elementary and middle-school students, particularly those engaged in virtual learning, offering them in-person enhancements. Located at YMCA Camp Arbutus east of Traverse City, founder David Yuhaus said Experiential Ink provides an opportunity for students to continue on in their own school curriculum, as well as interacting safely with other students and enhancing their studies with outdoor activities.
Yuhaus said tutors help students who are missing the in-person teaching, while outdoor experiential learning helps bring their lessons to life. "We try to check all the boxes," he said.
The limited number of students (10–15) in the T. Grace MacDonald Lodge, with a capacity of 200, means they can be safely distanced from one another while engaging with their own online schooling. Yet because they're in the presence of others, they are still getting the social aspects they're missing by studying via the web at home.
Its enrichment programs are based around both the students and the topics covered in their virtual classroom. As an example, Experiential Ink can provide students interested in fishing or who are studying fish in school a limnology activity to look at the ecology and habitat of nearby Lake Arbutus.
It also allows parents to go to work without worrying about leaving younger kids by themselves. "They can play with their friends and make new ones," said Yuhaus.
Technically a licensed day camp, Experiential Ink also offers non-schoolday activities. STEM Saturdays feature outdoor activities combining education and fun, like going sledding and finding out how to make it go faster, or learning about what lives in the lake in the winter. It will also host a Spring Break Camp and possibly a summer day camp. All are for kids ages 6-14. This summer, Experiential Ink will hold a week-long summer residential camp program this summer for LGBTQ teens.
Yuhaus said the concept grew from previous experience and what he and his co-founder Katie Kraft saw as a need where social distancing, masking and restrictions on traditional schooling have a negative impact on kids. "Katie and I both worked in outdoor education and camping. We have a passion to do this kind of thing. The need is there."
Open: Daily plus Saturdays, and other times (snow days, camp)
Cost: Varies
Location: 1380 East Arbutus Lake Rd., Traverse City
Website: www.experientialink.org
Phone: (231) 709-0865
Newton's Road
This nonprofit is geared toward enhancing technical education of all sorts for students throughout Benzie, Leelanau, Grand Traverse, Kalkaska and Antrim Counties. "We go community by community to advocate for STEM (Science, Technology, Engineering and Math)," said Executive Director Barb Termaat, with real-life applications and exposure to STEM-related careers.
A community partner from each area Newton's Road serves volunteers for two to four hours per week to make connections between the organization and various community groups and individuals. As the entities in each community will differ, each town's approach will as well.
Local libraries are another partner. "By next month we will be in three-fourths of community libraries in the five-county area," Termaat said. Students can check out STEM kits to make robots, learn coding or electronics. The STEM kits are chosen by the library. Termaat said some kits are popular across the board, while others hold particular appeal based on what the librarian deems most relevant to their particular community.
Currently STEM Kits are available to check out from the following libraries:
· Traverse Area District Library, Main Branch
· East Bay Branch Library
· Kingsley Branch Library
· Elk Rapids Public Library
· Benzonia Public Library
· Darcy Library of Beulah
· Peninsula Library
· Betsie Valley District Library
· Benzie Shores District Library
· Interlochen Public Library
Newton's Road is not just for science geeks or would-be engineers. The organization is working with Northwestern Michigan College, the Career Tech Center, Munson Medical Center, the Manufacturing Council and Michigan Works! to develop apprenticeships as part of its Career Investigator. Geared for students in grades 8-12, it offers information on various STEM-related careers to enable them to see what jobs potentially interest them and what kinds of skills are needed.
Newton's Road also offers online activities and resources, such as STEM At Home (videos and resources on the web) and STEM Finder, where you can find STEM-related activities across the area. It is hosting a Cyber Learn-a-Thon through March 26 with 20Fathoms, a free 15-hour self-paced course introducing high school students to cyber security. Those who earn a 70 percent score or better will be awarded a Certificate of Completion from Cisco Networking Academy.
Families can keep up with STEM-related activities and opportunities in the five-county region by signing up for the Newton's Road newsletter at its website.
Open: Always available online
Cost: Varies
Location: 10850 E. Traverse Hwy, Suite 4400, Traverse City
Website: www.newtonsroad.org
Phone: (231) 994-3694
Trending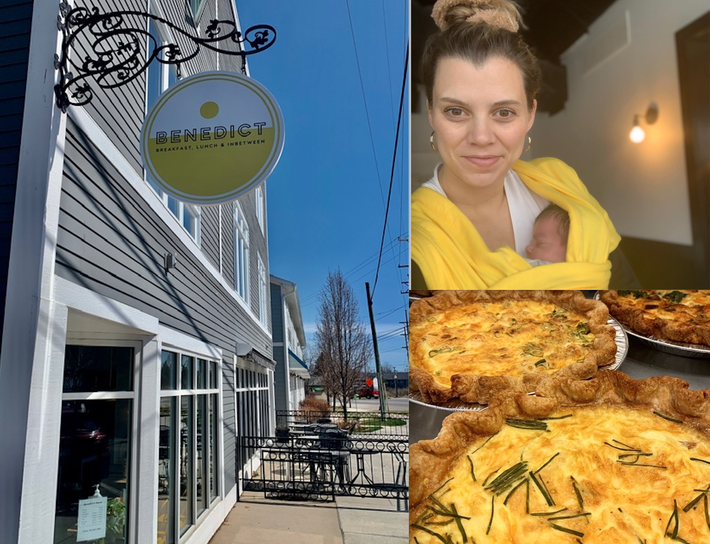 Benedict
No matter the weather, Traverse City's newest breakfast and lunch restaurant, Benedict, radiates a welcome as warm a...
Read More >>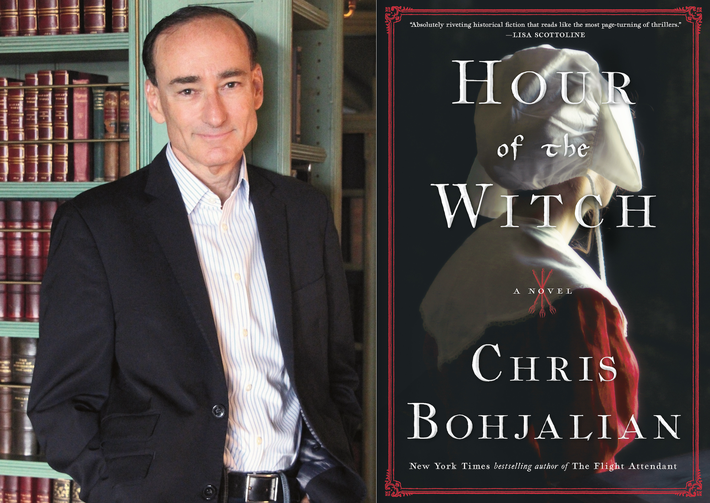 Sneak Peek: Chris Bohjalian to Talk with Locals Before Next Novel Drops
Award-winning author Chris Bohjalian is one of those people who was born to write. A schoolroom hobby-turned-carefully-hon...
Read More >>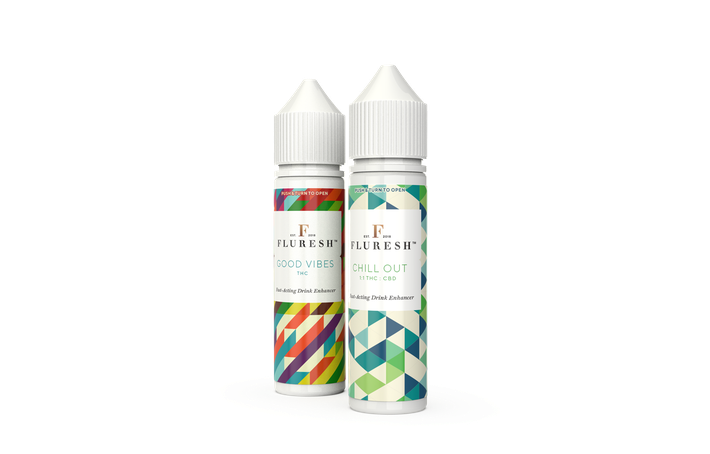 Eat, Drink, Rub: THC Products Review
Progress, thy name is marijuana. Despite what for any other industry would be major stumbling blocks — major disrup...
Read More >>
The DIY Lobotomy
"Did you read the review in The New Yorker of the new Philip Roth biography?" I asked my well-read conservativ...
Read More >>
↑