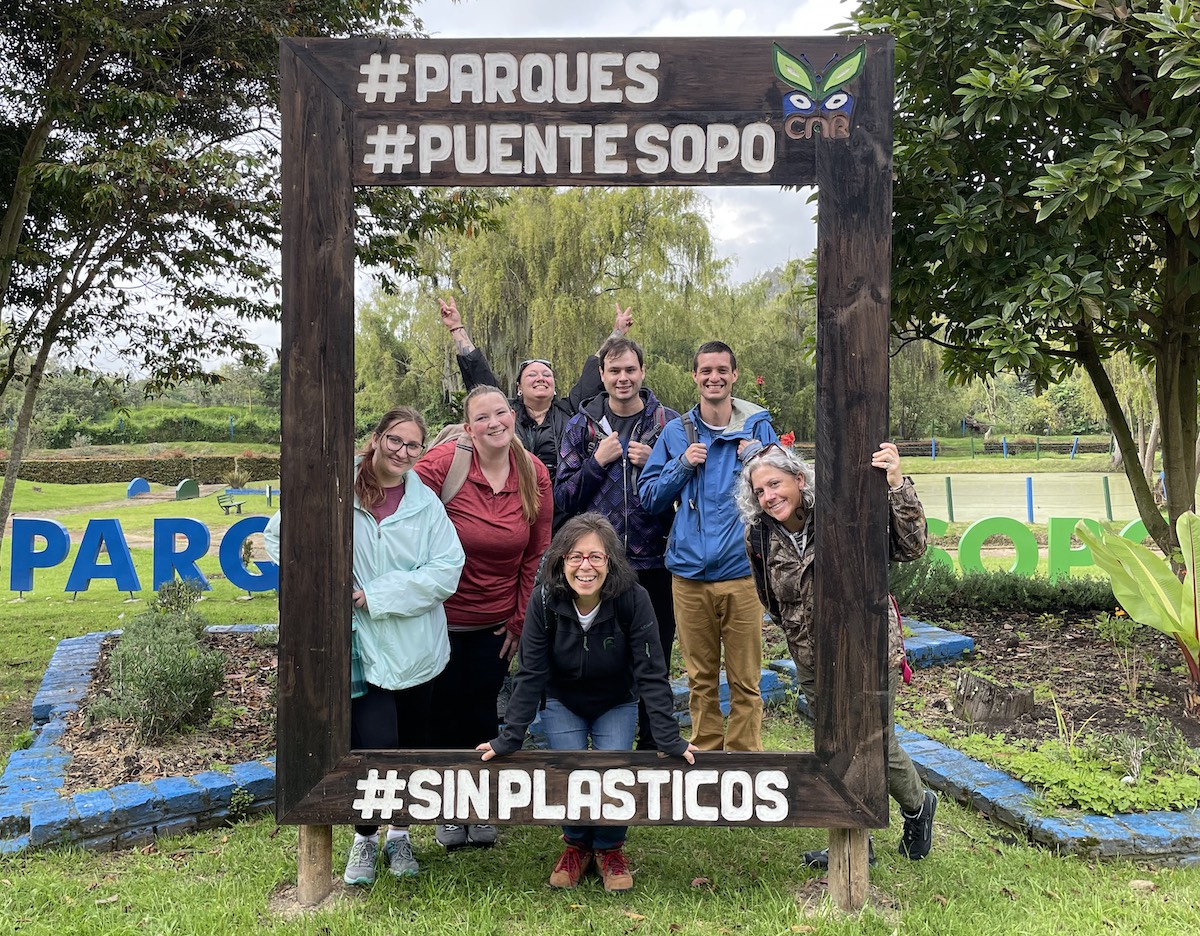 Bridging Troubled Waters
NMC teams up with a Colombian University to study watersheds and build connections across the Americas
What do Traverse City, Michigan, and Bogotá, Colombia, have in common? More than you might think, especially when it comes to studying and protecting one of our most precious resources: water.
Thanks to a grant from the 100,000 Strong in the Americas Innovation Fund—an initiative supported by the U.S. Department of State, U.S. embassies, and other organizations—the two cities are partnered through the "Bridging Waterways Across the Americas" program put on through Northwestern Michigan College and Universidad de la Salle.
Together, students and faculty study the Great Lakes region and the Cuenca del Río Teusacá in Colombia, seeking to identify local solutions to the global problem of adequate water resources.
"[We] look at water from a hydrological perspective, from a chemical perspective, from a biological perspective, but also to look at how communities get involved in water management," says Constanza Hazelwood, one of the instructors on the NMC side. "The purpose of our exchange right now is to connect waterways that are quite distant physically. But in the end, because we're people who depend on water, we have a lot of commonalities, and we can all work together to manage these resources in the best way possible."
Same H20, Different Problems
One of the focal points for the program on U.S. soil is the Boardman River. Hazelwood says the river was chosen because it faces "a similar set of challenges"—think urban development, industrialization, and agricultural activity—to the Río Teusacá in Colombia.
But for all the similarities the rivers share, the Río Teusacá is an entirely different creature. The 43-mile-long river starts up in the Andes and eventually flows into the Río Bogotá, so already we're talking about a southern climate and a major change in altitude. The latter means the river's start is a bit more complicated: Instead of getting water from glaciers—as the Great Lakes waterways do—the Teusacá actually begins in a plant.
The frailejon (also known as espeletia) is a high-altitude plant with hairy, succulent leaves that capture mountain rain and water vapor. The plant releases the water through its roots and into the ground, creating the starting point for many of the region's waterways.
But the frailejon is now endangered due to creeping agricultural development that is destroying the plant's habitat. As a result, Hazelwood says that one of the talking points in the class has been about the need for "stronger voices to protect certain ecosystems."
Brenda McGuire, one of NMC's Freshwater Studies students in the program, thinks that the work the students are doing now could move the needle on issues like environmental protection.
"I really love … the idea that we could reach out to people of other countries and understand their problems and our problems and be able to connect together with new ideas. Their experiences in Bogotá, Colombia, are different than our experiences here, both in education and in issues. So sometimes when we all collaborate together, we can really put our minds together and come up with some great ideas that we wouldn't have otherwise seen," she explains.
Speaking the Same Language
Location and original water sources are only a couple of the differences between the two groups; language is another.
Hazelwood says that several Colombian students speak English, but very few of the American students speak Spanish. Those who can, translate, while others use Google Translate or other services. And yet, Hazelwood feels the language gap doesn't hold anyone back.
"There are no communication barriers," she says. "[The students] manage to talk and help each other to understand what they're saying. In addition to the difference in Spanish levels, there are differences in terms of their knowledge of water resources … from masters to beginners. They contribute to the conversations equally. They're all engaged."
In fact, Hazelwood—who has taught Spanish at NMC and Interlochen—says that the experience has led her to think in new ways about how to approach foreign language education.
"From a teacher's perspective, this course has helped me become a much better teacher. I've always been very aware of the need to teach grammar and vocabulary and scaffold the process of getting introduced to a language, but this experience breaks all those paradigms.
"You are there to immerse [yourself]," she says of the Bridging Waterways program. "You have to understand the other person."
Coming Together
The class has been meeting virtually for months, doing fieldwork and classroom studies on their respective waterways. But the pièce de résistance was an actual exchange this month when Colombian students came to Traverse City and Americans headed to Bogotá. Each group spent several days with their cohorts learning about everything that affects the local watershed from geology and topography to vegetation and human influence.
Jim Bensley, director of the office of NMC's International Services and Service Learning, says that over 450 students have participated in study abroad through NMC since 2014, and this trip continues a legacy of lasting impressions.
"All [students] have enhanced their cultural understanding by experiencing things as they are and not just how they imagined them to be," he says. "Having partnerships allows our students and faculty a chance to think critically and problem solve with peers from areas of the world vastly different than northern Michigan."
This rings true for Andrés Felipe Pereira Buitrago, a student from Universidad de la Salle studying environmental and sanitary engineering and biology. "Learning about the culture of the United States has been the most exciting part [of the program] because this allows us to know the world better. It is the first time that I will visit the United States, and I will be able to share my knowledge with people there," he told the Express ahead of his visit.
Both Pereira Buitrago and McGuire say the skills and lessons learned in the Bridging Waterways program will serve them in their future studies and careers.
"Having gotten the opportunity to learn more from people outside of my everyday living has been definitely influential," McGuire says. "It helps with the excitement of how to communicate with people [about watershed protection]."
Pereira Buitrago concurs. "It was a great opportunity to learn how another country like the United States conducts studies on water and how they work with the community. … As a future engineer, this program helped me acquire new tools for the management and study of water resources, which I can use in my country to improve research."
Trending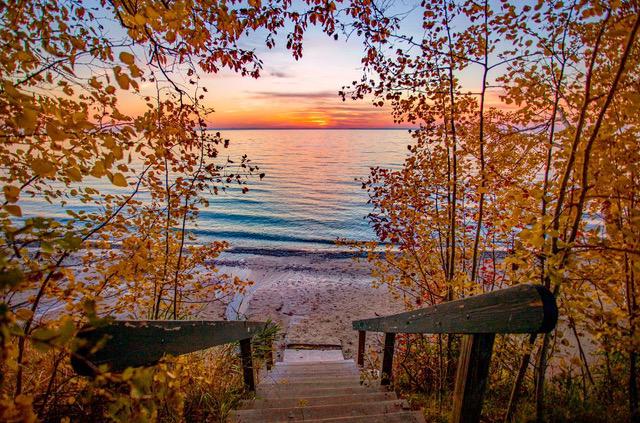 Cruisin' the Breezeway
Fall into East Jordan during the 15th Annual Autumn on the Breezeway! Choose from three different dates: Sept. 30, Oct. 7,...
Read More >>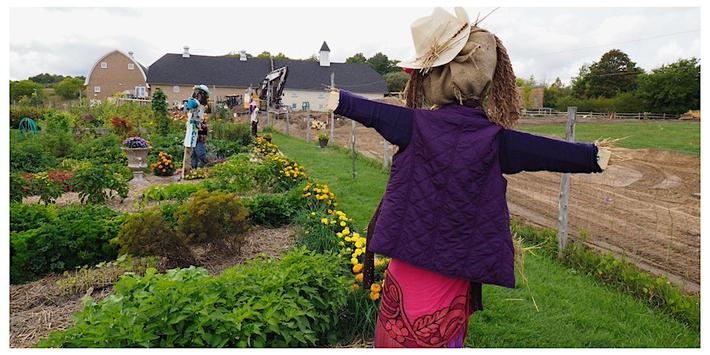 Scarecrow Szn
It may not be "spooky szn" (as the kids call it) just yet, but it does seem like it might be scarecrow szn. Th...
Read More >>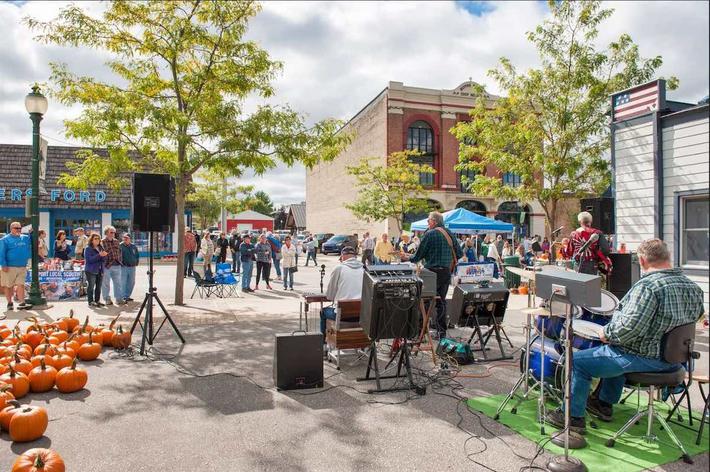 Celebrate the Harvest in Boyne City
Welcome to the season of harvest festivals! The days are getting shorter, the nights (and days) cooler, and it's tim...
Read More >>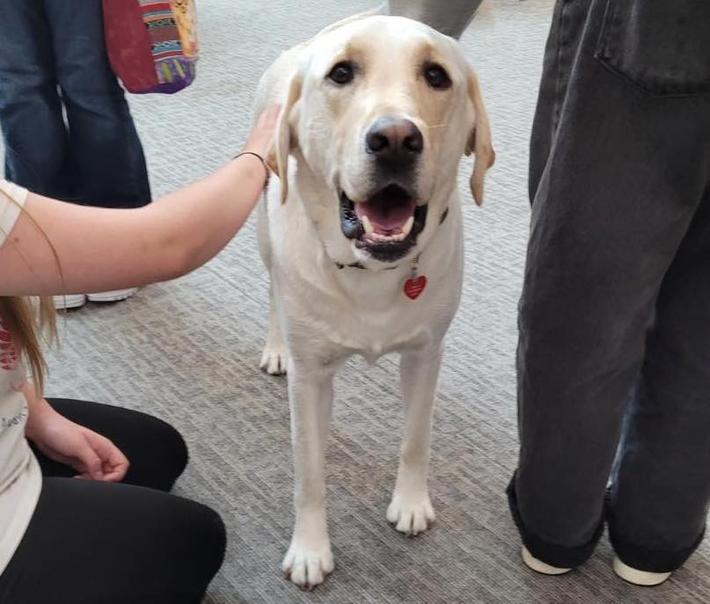 Pups on Campus
Traverse City West Senior High has brought on a very good boy as their newest staff member for the 2023-24 school year. Me...
Read More >>