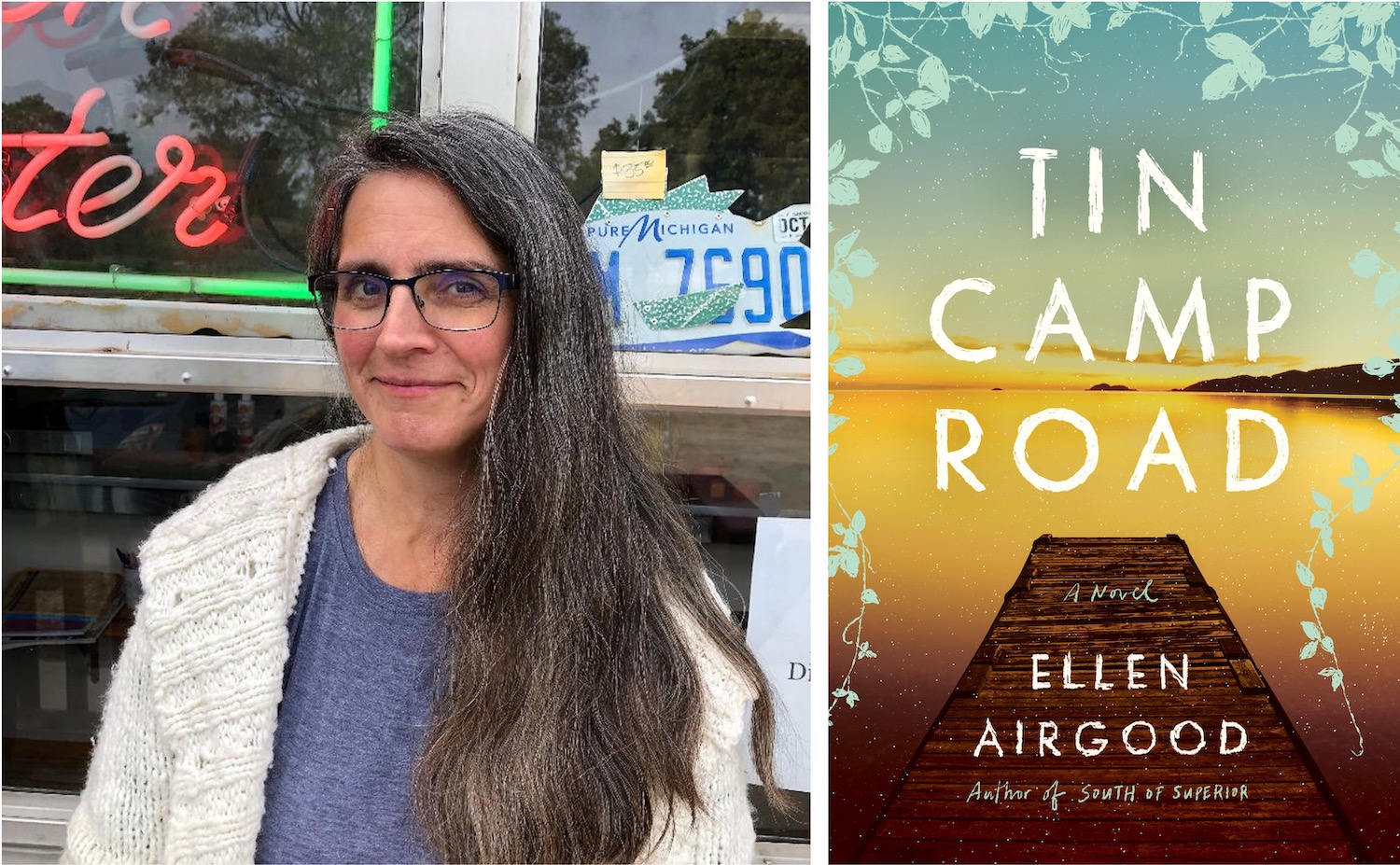 Bringing the U.P. Closer to Home
Author Ellen Airgood talks Lake Superior, rural poverty, and the art of a good story
For award-winning author Ellen Airgood, writing often feels like fate.
"I think I've always been a writer at some level," she tells Northern Express. The realization first hit her at age 10, when, with the help of her mother's trusty typewriter, she punched out a series of three short poems. "They had come into my head out of nowhere," she says, "and they insisted on getting out. It was fun—interesting and exciting."
From then on, Airgood was hooked. Fast forward several decades and four full-length books later, and the hook has only deepened its hold. Airgood, however, is first to admit that the allure of being an author is often misleading. "Writing has almost never been easy or inspired since," she says. "But I remained dogged in my pursuit of the craft and career. It was—and is—a long, slow process."
Finding True North
A graduate of the University of Michigan's School of Natural Resources and Environment, Airgood's earliest career pursuits were in environmental science. That is, until fate's hand intervened in the form of a camping trip to the U.P. It was there that Airgood fell in love, both with the region's endless bounty and with the line cook who made her lunch.
Airgood has since married that young sandwich chef, and the main street café where they met—Grand Marais' West Bay Diner and Delicatessen—has been her home for more than two decades. But even though her career shifted toward the hospitality business, Airgood wasn't about to put her pen down.
"As much as I grew to love the restaurant, I also wanted something apart from it, something purely my own," she explains. That "something," of course, was writing stories. "I felt so convinced it was my vocation," Airgood adds. "I wanted someone, somewhere to read what I wrote, and hopefully be moved by it."
Writing, however, can be lonely business, and for Airgood, there's respite in both of her roles. "At times, writing has been a refuge from the demands of my other work," she says, "and sometimes—often—the diner has been a refuge from writing." For her, the diner also serves as an endless font for novel fodder. The conversations of patrons have helped Airgood hone her dialogue skills, and being around people day in and day out has given her the chance to see the complexity and nuance of humanity.

For the fictional personas Airgood conjures, complex is an understatement. Her approach to character craft—both for readers, and for herself—feels more akin to meeting a person than a few invented lines on a page.
"No matter what I'm working on, I strive to disappear into the characters and hear their stories from whatever scrap of rock they're standing on," she says.
Writing What's Real
In the case of her newest novel, Tin Camp Road, that "rock" is Michigan's Upper Peninsula, which, much like the story it surrounds, is a dramatic, beautiful place, full of strong characters. Featuring the protagonist pair of Laurel Hill, a single mom, and her whip-smart daughter Skye, the novel follows in their plight to preserve their independence—and the life they've fought so hard to build—under rural poverty's harrowing hand.
The bones of the plot may sound familiar to many of us in northern Michigan: Laurel and Skye adore their home on Lake Superior, but their landlord decides to evict them to make way for a summer vacation rental. Do Laurel and Skye leave in search of better opportunities in a bigger city? Or do they fight for the lives they've built in the place they love?
"[The book] came to be slowly, with many stops and starts," Airgood says, "but Laurel and Skye captured my heart, and I felt determined to give them a life outside of my own head."
That life is largely an amalgamation of people who have crossed through Airgood's own world. But, in the case of this particular novel, she found herself inspired by challenge, specifically, the financial challenge that often accompanies single-parenthood.
"I've spent a lot of time pondering what a worthy undertaking it is to raise a child, and I've seen how that challenge can multiply for a single parent or one with limited financial resources." It's this very readership that Airgood hopes her words might reach. "I saw that some people knew this well, and I hoped that [readers] might take heart from a story like Tin Camp Road and feel validated," she says.
As for those on the opposite side of the coin, Airgood aims to cultivate empathy. "I hoped [the book] might open a window gently on another way of life, a way of life with dignity, heart, and worth."
No matter who picks up the book or where they are—above the bridge, below, or in another state—Airgood hopes her readers walk away having learned something new. "A good story presents a human quandary with high stakes and lets a reader experience the journey," she says. "As a writer, I'm always interested in how my story might help this beleaguered world, even if that help is simply asking questions."
About the Event
Award-winning author Ellen Airgood joins the National Writers Series for an in-person event on Thursday, March 24, beginning at 7pm at the City Opera House.
The evening's guest host, writer and educator Susan Odgers, is something of a local celebrity. A Detroit native, she is a regular contributor to the Record-Eagle, where she's written the monthly column, "Adapted in TC," since 2008. Odgers' writing has also appeared in such local and national publications as NMC Magazine, Today's Education, and Glamour. In addition to her journalistic pursuits, Odgers has taught psychology at NMC since 1989. She is a member of the Traverse City Human Rights Commission, as well as the National Society for Newspaper Columnists; and in 2021, Odgers was recognized as one of the year's Influential Women in Northern Michigan. She is currently working on a compilation of her Record-Eagle columns.
The Airgood-Odgers event also features a virtual livestream option. Virtual tickets are $10.50, and in-person tickets range from $5-$25. For more information, ticket sales, and registration, please visit nationalwritersseries.org.
But Wait, There's Meltzer!
Ellen Airgood isn't the only author with Michigan ties coming this way in the next few weeks: On Thursday, April 7, beginning at 7pm, Brad Meltzer is taking the National Writers Series stage for a virtual discussion of his newest Zig & Nola thriller, The Lightning Rod.
The critically-acclaimed author maintains that ordinary people change the world, though Meltzer himself is far more than ordinary. A graduate of the University of Michigan and Columbia Law School, Meltzer's countless New York Times-listed thrillers include The Inner Circle and The Book of Fate. In addition to his fiction, Meltzer is also an accomplished author of nonfiction (The First Conspiracy), advice, children's books, and even comics, for which he won the esteemed Eisner Award. He is the host of Brad Meltzer's History and Brad Meltzer's Decoded on the History Channel, and is a co-creator of the WB drama Jack and Bobby.
Virtual tickets are $10.50 and can be purchased through the National Writers Series website at nationalwritersseries.org.
Trending
Pronouns 101
My first assignment in an online graduate-level class was to provide information about my background, including my pronoun...
Read More >>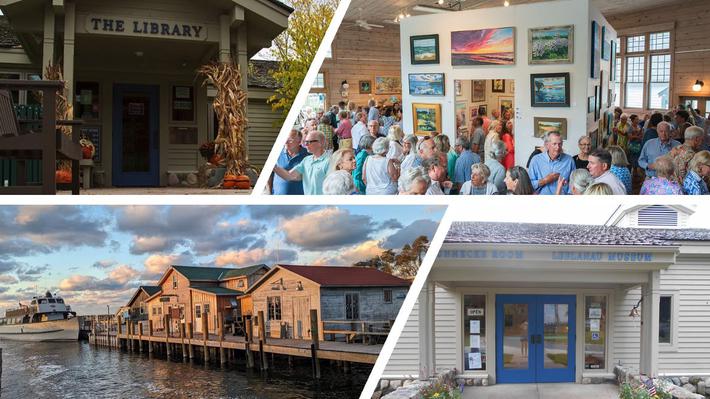 Collaboration Is the Name of the Game
How long does it take to create a cultural center? As few as three years, or as many as 170. Sometimes both. The organiza...
Read More >>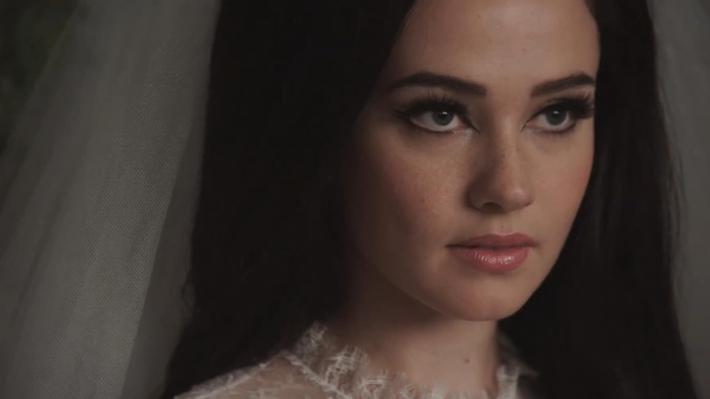 Film Review: Priscilla
While you will certainly be mesmerized by the haunting lead performance from newcomer Cailee Spaeny—and be impressed...
Read More >>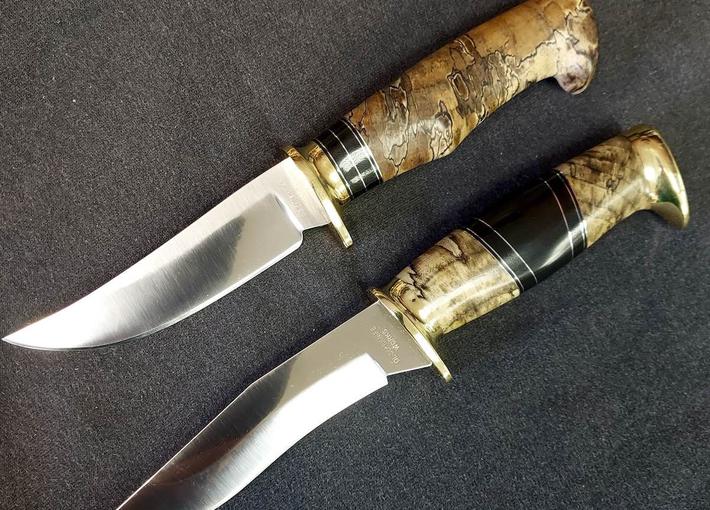 Bespoke Blades
What do you do with a battered ice skate, an old rubber puck, a cracked hockey stick, and a gob of tape? Pitch 'em, ...
Read More >>