Building Peninsula Shores
The history of the Old Mission development, its successful sales record, and what lies ahead
By Al Parker | Sept. 23, 2023
After almost a decade of planning and preparation, an exclusive enclave of luxury homes is becoming reality on Old Mission Peninsula…and the houses are selling fast.
Peninsula Shores is set on a pristine stretch of East Grand Traverse Bay, and the 41 home sites offer panoramas of the water from every home, according to Kyle O'Grady of O'Grady Development Company. The family business was launched some 30 years ago by veteran builder Kevin O'Grady senior and now includes sons Kyle and Kevin.
"Things are going well," says O'Grady, who wears many hats at the company, including both developer and Realtor. "Thirteen homes have been sold. The property is just over 80 acres, with about 65 percent open space. No matter where your home is, you have a beautiful view."
A Rocky Start
The history of Peninsula Shores dates back to 2015 and is not without its ups and downs. Originally called 81 on East Bay, it's located on the former Boursaw family farm about 12 miles from the base of the peninsula. The land was vacant woodland and not being actively farmed at the time the project was announced.
"The vision was clear from the beginning," O'Grady says. "It was simply to make a community with nice open space, great views, and a good atmosphere for residents."
But some Old Mission residents were concerned about the project's scale and its potential environmental impact, including erosion problems and loss of woodlands. Some also felt it just didn't fit in the rural, laid-back atmosphere of the Old Mission community.
"Public meetings were so crowded, 200 to 300 people, that they had to move them from the township hall to St. Joseph's church," remembers Jim Komendera, whose home borders the north side of Peninsula Shores and who was so opposed to the project that he bought a full-page ad in the Traverse City Record-Eagle to voice his concerns. "One thing we were concerned about was the clear-cutting of all the trees; hundreds were taken out."
A group of Old Mission residents got together to oppose the project, hiring an attorney who specializes in the protection of natural resources to put forth a lawsuit. For a few years, allegations and discussions continued, until the project was approved by a narrow vote of the township board in December 2017 and construction was allowed to move forward with conditions placed on the project regarding soil and erosion.
The O'Gradys challenged those conditions—claiming other developments weren't subject to the same level of scrutiny—and also sued Peninsula Township for damages due to the project being held up for the better part of three years. The dispute was eventually settled in 2019, with the township paying out $81,000. Along the way, the development's name was changed to Peninsula Shores and outward opposition diminished, though some residents say they are still not comfortable with the style and scope of the project.
O'Grady makes it clear he's not interested in rehashing the controversy that stalled the project for several years but instead is firmly focused on what's ahead at Peninsula Shores.
"We've got two more homes under contract, and … four more under construction," he says. "We'll have 18 done in three years."
A Spec Strategy
Even once Peninsula Shores got the green light from the township and the lawsuits were behind them, there was another bump in the road.
"When COVID first hit, we were just about to build our first house," recalls O'Grady. "The governor shut everything down, and we did a lot of head scratching. In May of 2020 things opened up, and we got back to it, dug our first basement, and have never looked back."
The first house—the original model home—was completed in spring 2021, six years after the project was first announced. The model home was used throughout the season as proof of concept of the new neighborhood and sold at the end of the summer.
Each of the 41 homes will be distinctive, though the subdivision will have a cohesive overall look. But while every home has its own special touches, those touches almost always come from the developer rather than the future owners.
"We're unique as a company," explains O'Grady, "We construct spec houses. We pick out everything: the colors, the fixtures, all nine yards in the house."
In a world where everything is customizable, is that strategy a deterrent to buyers who want control over the finished product? O'Grady says it's the opposite—that their method provides a service people didn't even know they wanted.
"[Homebuyers] don't have to spend their time picking lighting fixtures, picking plumbing fixtures, picking paint colors," O'Grady tells us. "Initially it's 'What do you mean I can't customize my house?' [and turns] into 'Oh my gosh, you guys obviously have done this before. This is actually exactly what we're looking for.'"
A Look Inside
One recently-sold home on Waters Edge Drive is a 3,458-square-foot, four-bedroom, ranch-style home featuring three-and-a-half bathrooms and a finished lower level walkout that looks out over the bay. There's plenty of room to park three cars, plus storage, in the attached garage. And as with every other home in Peninsula Shores, you get your own personal boat slip in the community's private marina. It was priced at $2.35 million.
If you need a little more room, there's a two-story, four-bedroom, four-and-a-half bath abode that comes in at 3,697 square feet. Along with its three-plus car garage, this model comes with 100 feet of direct access to East Bay, so water fun is only a few feet away at any time of the day or night. That bayside home carries a $4 million price tag.
O'Grady says each Peninsula Shores home has been designed to make the most of its unique location, with floor-to-ceiling windows, private balconies, and spacious decks. The gourmet kitchens feature top-of-the-line appliances, and the primary suites come with spa-like bathrooms, designer touches, and roomy walk-in closets. Spacious garages are heated with epoxied floors and floor drains.
Outside is quality landscaping with hardscape spaces and irrigation, plus a Generac generator powerful enough to serve the entire home in an emergency.
A Growing Demand
The attention to detail and high-end finishes seem to be paying off when it comes to sales. O'Grady describes the turnaround from when a house hits the market to when it is sold as "quick."
"Fortunately, we don't have any lingering inventory," he says.
The houses are usually put on the market once the drywall is up, but they've been sold at all different stages of the building process. No matter when they are available for a Zillow search, one thing remains constant: The homes are selling at or near their list prices.
"Prices range from $2.2 million to $4 million, depending on size and location of the lot," explains O'Grady. "They're all about half-acre lots."
Each homeowner is also responsible for $3,000 annual dues and an additional $500 a year for homes that are linked to the community septic system. Dues cover common area landscaping and upkeep, seasonal dock installation and removal, snow plowing, and more.
So who is moving into the new neighborhood? We asked O'Grady who he sees as the target market for Peninsula Shores and who has purchased a home so far.
"We've had a great combination of people locally, of people that have never been to Traverse City before, of people that have grown up in Traverse City and moved elsewhere and want to come back," he says. "Our youngest homeowners are in their 20s. Our oldest homeowners are probably in their mid-60s."
What ties all those different groups together, beyond the means to buy into the community? "At the end of the day everybody wants to enjoy a view and a boat on the water," O'Grady says. "And that just happens to be what we're able to provide at that subdivision."
Trending
Pronouns 101
My first assignment in an online graduate-level class was to provide information about my background, including my pronoun...
Read More >>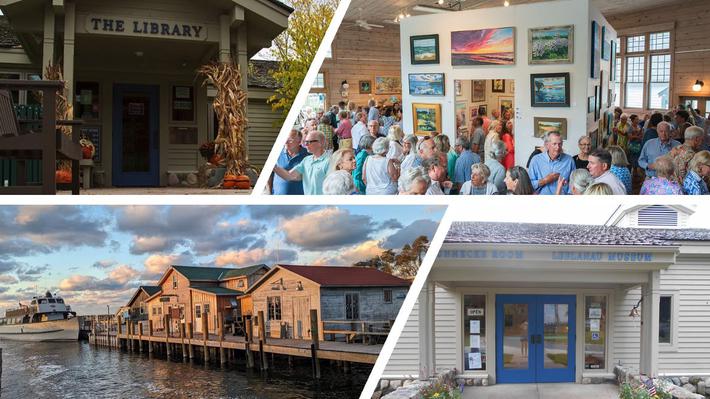 Collaboration Is the Name of the Game
How long does it take to create a cultural center? As few as three years, or as many as 170. Sometimes both. The organiza...
Read More >>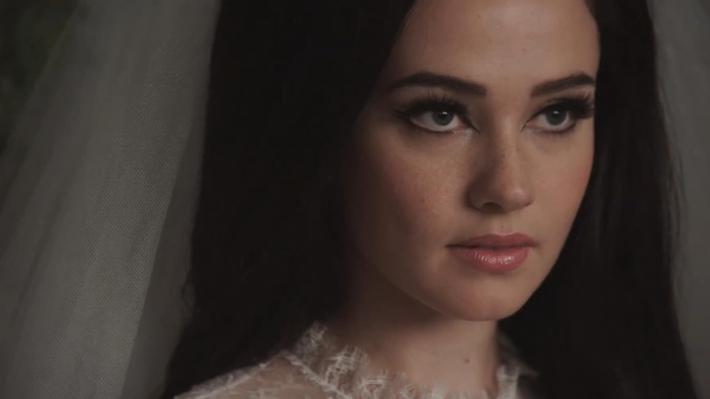 Film Review: Priscilla
While you will certainly be mesmerized by the haunting lead performance from newcomer Cailee Spaeny—and be impressed...
Read More >>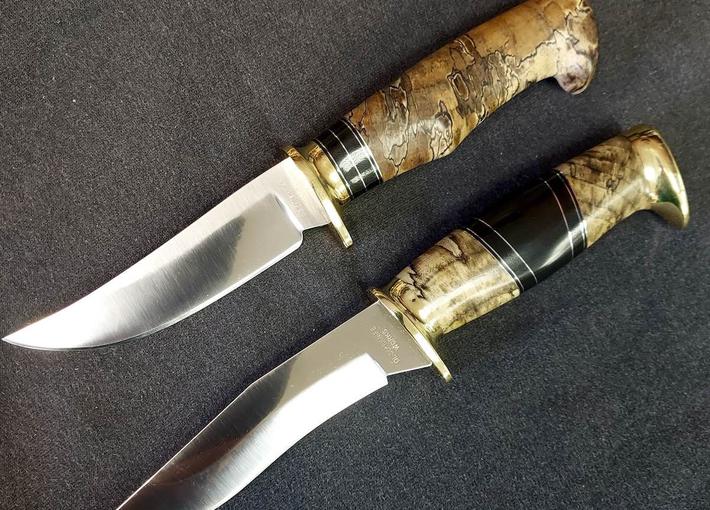 Bespoke Blades
What do you do with a battered ice skate, an old rubber puck, a cracked hockey stick, and a gob of tape? Pitch 'em, ...
Read More >>