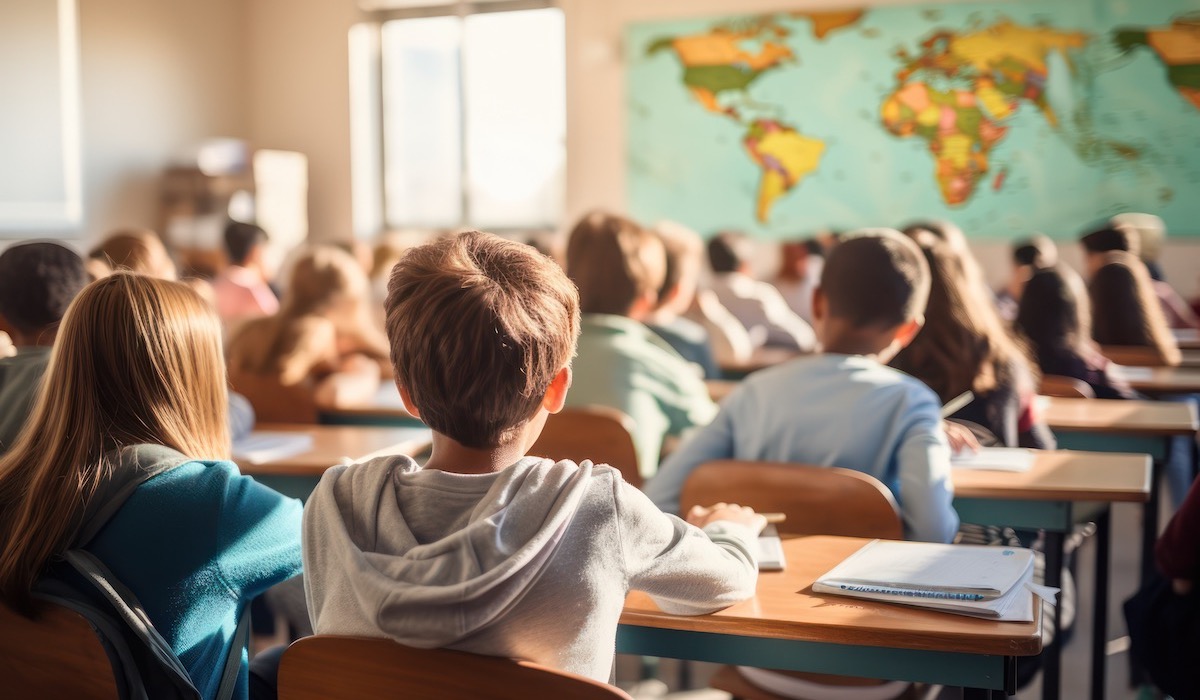 Building Safer Schools: Three ways TCAPS plans to protect students and staff
TCAPS to add safety staff, adjust cell phone policies, and pursue a more connected school community
Comprising 11 elementary schools, two middle schools, three high schools, and a smattering of preschool locations, TCAPS serves more than 10,000 students and is northwest Michigan's largest public-school district.
That's a lot of ground to cover (300 square miles to be exact) and a lot of kids to account for.
In light of the national uptick in school shootings throughout the last several years—23 of which have taken place this year alone—ensuring the safety of students and staff on campus is a top priority for TCAPS officials as kids head back to school next week.
"We can't just sit on our heels and not take advantage of new ideas that are out there," says TCAPS Superintendent Dr. John VanWagoner. "We've got to find every resource we can to make sure we're making our schools as safe as possible."
A Secure System
The first of those resources is a threat protocol—developed in conjunction with emergency management personnel, law enforcement, and district staff—to assess a range of potential emergencies, including active intruder scenarios.
"It was modeled after [similar systems] created by the State Police and FBI and [tells us] step-by-step what's to be done and who's to do it," VanWagoner explains.
Though he can't divulge the system's specifics, VanWagoner underscores that any situation within the district that puts student safety at risk is automatically approached with caution, even if the threat is later discredited—which it is nearly 99 percent of the time.
Nevertheless, he emphasizes, "You make a decision to make sure kids are safe, first of all. Then, as far as investigation goes, you can backpedal from there."
In the case of an active threat on campus, step one is to get law enforcement involved. To accelerate that chain of command, TCAPS has also empowered its principals to make decisions when safety is on the line. "We don't want them calling six people to get permission," VanWagoner explains. "They have the ability to take immediate [action] depending on what the situation is."
From there, the building might enter a "secure mode," which could include locking entryways, indoor recess, or limiting movement (e.g., no one in or out) while all the proper steps are completed.
As part of that protocol, TCAPS also uses the BrightArrow Rapid Communications system—that's the same email, phone call, and text message program that's used for cancellations and weather events—to keep parents and students in the loop in case of an on-campus emergency. Anything serious is immediately reported, though families and staff are still notified of even the tiniest blips on the TCAPS radar.
"We want to give [them] that level of ease that every one of these situations is investigated and reported," VanWagoner says.
A District-Wide Protocol
Protocol relies on practice—specifically, updated lockdown drills. "That's something we're actually working on as an administration," VanWagoner notes. "We're [analyzing] some of these scenarios and asking ourselves what our roles are and what that would look like."
For starters, TCAPS has installed a framework of flashing blue "lockdown lighting," which VanWagoner compares to a fire alarm but for active threat situations. Every building in the district—including schools, administration, and transportation—is equipped with a total of 680 lights, which staff can easily engage by phone or via the building's security system.
Once activated, the signal not only contacts law enforcement but also identifies which building—and where inside it—the warning originated. The alarm is even loud enough to be heard outside, warning those nearby to evacuate.
Other infrastructural upgrades include automatic door-lock systems, wherein the push of a button triggers the deadbolt (which only law enforcement can release), as well as manual locks, or "boots," that latch into the floor to block classroom access. "Every door in our district has some apparatus like that," VanWagoner notes.
In the wake of recent tragedies, TCAPS is also re-evaluating best practices for how to approach a real-life lockdown. While sheltering in place, for example, students and staff are now encouraged to defend themselves with everyday objects, like books or pencils, or using heavy furniture to barricade flimsy doors and windows. "That's saved many lives in those situations, so we're taking staff through those discussions," VanWagoner adds.
A New Approach
If the past decade has proven anything, though, it's that we can't fortify our schools to safety. Instead, many believe preventing mass tragedies could start on the inside by fortifying student well-being.
Enter: the Safer Kids, Safer Schools (SKSS) detail, co-founded by local financial planner and concerned dad, Jay Berger.
Spurred to action by the Uvalde shooting, which killed 19 children and two teachers, Berger—whose three grown kids are all TCAPS graduates—helped mobilize a community effort to answer the unanswerable: Why does this keep happening in America, and further, how do we make it stop?
According to the task force's research, the answers largely come down to paying attention.
While it has been proven that potential shooters often share similar characteristics, data suggests that factors like drugs and video games aren't as culpable as one might think. Instead, says Berger, the biggest indicators tend to be isolation and bullying. At-risk students often fall through the cracks because they—or their peers—are scared to speak up or lack access to resources.
"Most of the time, people are aware of someone who is really struggling, or a potential shooter will share plans," Berger explains. "So building that kind of connected community within the school is a huge deal."
In an attempt to create a more connected community, TCAPS has recently adopted an "away-for-the-day" phone policy. Piloted at Central High School last year, the rule will go live in TCAPS classrooms this fall and requires K-12 students to put their phones away during class. For elementary and middle-school grades, this means powering phones off until the last bell, while high school students are asked to stow mobile devices in sleeves at the top of each instructional hour.
"We think that will help build [student] connections and could really be a game-changer," Berger notes. Those in favor of the new phone policy have cited the correlations between phones and a lack of focus in class—not to mention unhealthy social media use, a known contributor to the youth mental health crisis—as major reasons to stow the devices.
Other recent implementations at TCAPS include a new Safety and Security Coordinator, State Conservation Officer Patrick McManus, who will oversee safety drills and other district initiatives. The upcoming school year also marks the return of the School Resource Officer (SRO) program to TCAPS, thanks to a $150,000 state grant.
The new Resource Officer will be stationed at Central High School and will not only provide a law enforcement contact on-site but will also receive training in mentorship and communication to build connections with students.
"We're very appreciative to have a person who really understands the building and knows the relationships with administrators and kids when issues [arise]," says VanWagoner.
As for the rest of us, our best defense is to build a more caring community—and to speak up on behalf of struggling kids.
"The school system touches base with these students every day while class is in session, but [we] have to put our arms around teachers, counselors, and social workers," says Berger. "We have to put our arms around those kids and say, 'We won't let you fall through the cracks. We're not going to let you be isolated.'"
TCAPS students who suspect or hear of a potential threat are encouraged to notify a staff member or report the incident to the OK2SAY tip line: call (855) 565-2729, text 652729, email OK2SAY@mi.gov, or visit ok2say.state.mi.us.
Trending
Pronouns 101
My first assignment in an online graduate-level class was to provide information about my background, including my pronoun...
Read More >>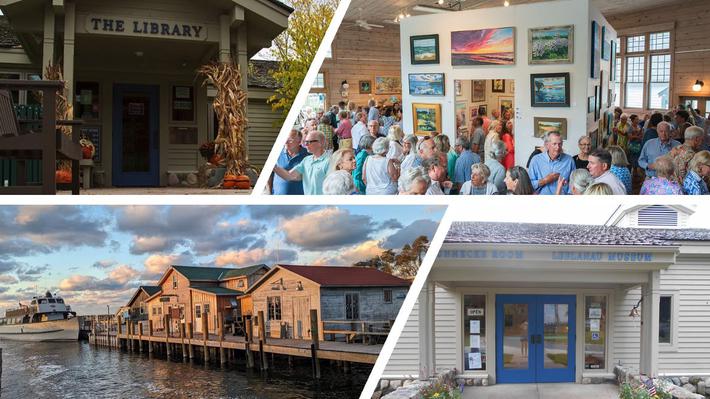 Collaboration Is the Name of the Game
How long does it take to create a cultural center? As few as three years, or as many as 170. Sometimes both. The organiza...
Read More >>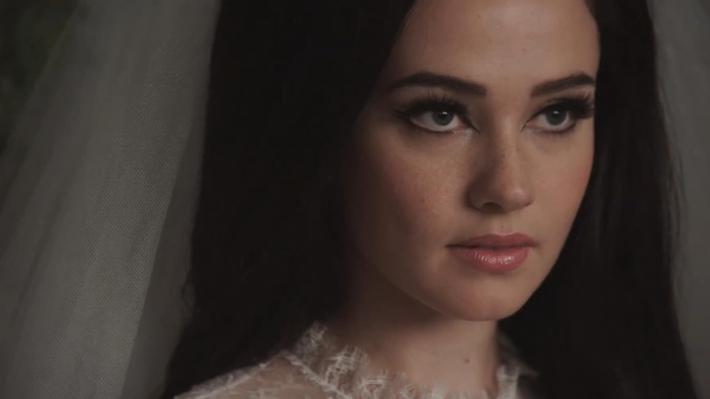 Film Review: Priscilla
While you will certainly be mesmerized by the haunting lead performance from newcomer Cailee Spaeny—and be impressed...
Read More >>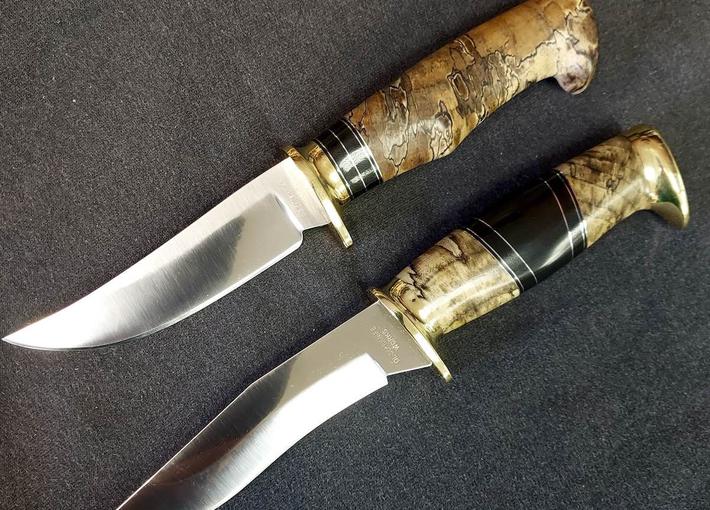 Bespoke Blades
What do you do with a battered ice skate, an old rubber puck, a cracked hockey stick, and a gob of tape? Pitch 'em, ...
Read More >>