Cadillac's Up North Arts
One Year In
Something was missing in Cadillac.

At least, something was missing if you were the artistic type — or an appreciator of the fine arts.

So the Cadillac Arts Council decided to do something about it.

"A physical building for the arts was something we just didn't have," said Mollie Frier, board member of the new Up North Arts Inc.

With input from eight arts groups in the Cadillac area — the Gopherwood folk music organization; the Footliters theater group; the Cadillac Garden Club, Philharmonic Club, Community Chorus, and String Association; the Cadillac Area Artists Association; and the friends of the Cadillac-Wexford Public Library — a grant from the Michigan Council for Arts and Cultural Affairs, and a feasibility study, Art Council went to work.

Their vision? "A facility that would house our promotion of all the fine arts locally, performance arts such as music and dance, plus visual arts and the literary arts," said Frier.

They found a space that could do it all, in the form of a large Quonset hut (a semi-circular prefab structure constructed of corrugated galvanized steel)that was part of Naval Reserve compound decommissioned in the late '60s. The location had become a women's shelter and a college multi-use building before sitting dormant for 10 years until — Up North Arts decided to rent it from the city.

"There are three Quonset huts on the property. We're in one, the Cadillac Senior Center is in another, and the third one is a shared facility," Frier said.

Giving their building several upgrades and a fresh coat of paint, they combined two small rooms into one large classroom, outfitted two smaller classrooms, and separated the rest of the space out into an office, kitchen, meeting room, and a gallery/gift shop combo.
INSPIRE YOURSELF
The resulting Cadillac Arts Center offers classes in visual, performing, and literary arts year-round. Watercolor, acrylic and oil painting; pastels; pottery; fiber arts; dance; theater; floral arranging; new-instrument instruction; orchestra; chorus; poetry; illustration — the list goes on, and it's anything but standard.

This summer, for instance, it featured two wood-carving classes: one focused on wooden fish decoys (led by master carver Al Nelson), and the other on carving flowers. A watercolor workshop with Helga Flower from the International Society of Experimental Artists was on the lineup alongside a kids' rock-painting class taught by two former elementary school teachers.

In other words, no matter what your interest or skill level, you're likely to find something. The best was to stay abreast of new class offerings is to follow the center online and on its Facebook page (facebook.com/pg/upnorthartsinc).

A few already on the agenda? Starting Sept. 19 is a four-week class dedicated to mastering zentangles, the method of creating full images by inking repetitive patterns. Two two-day watercolor and acrylic-painting classes follow, then poetry workshops, a linocut and block-printing class, a date-night screenprinting series, and classes on the arts of bookmaking — and that's just through mid-October.
MORE TO DO
The facility is primarily volunteer-run (it's a 501c3 non-profit) and makes its income from selling memberships, classes and workshops; gift shop sales; private funding and grants; and rental of its classrooms and meeting space. Up North Arts' goal is to keep bringing attention to all of the fine arts, and keep expanding their offerings as the center grows.

"We want to eventually host ticket sales for other organizations' events, and host live performances here as well, but we don't have room yet for a performance space," Friar said. "So that will most likely be in a separate building probably another five years or so from now, after we're better established."

"We just need to bring in more money, and then there's so much that we can do!"

Learn More
Visit Up North Arts Inc. at 601 Chestnut St., Suite C, in Cadillac. (Hint: Look for the old Naval Reserve building at the end of the McKellop Walkway that winds through the park on the northwest side of Lake Cadillac.) You can also find the group online at www.upnorthartsinc.org or call (231) 468-3040.



Trending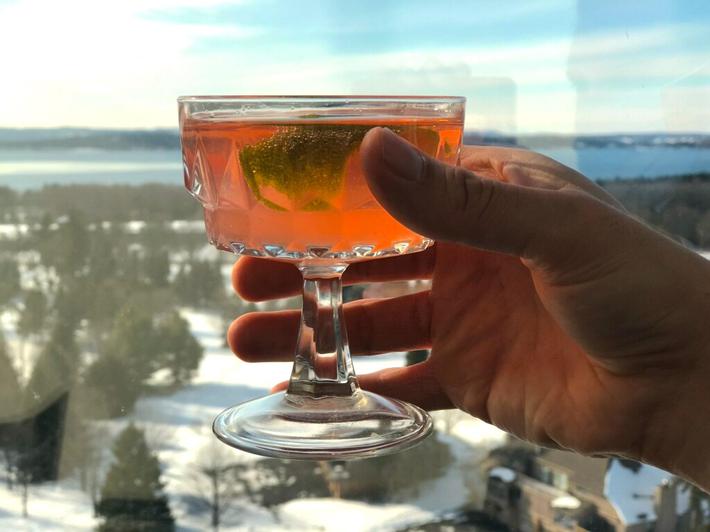 Tiny Pink Bubbles
Hey, ladies, do we have the pink drink for you: Aerie's Tiny Pink Bubbles. With a taste and body as delicious as its...
Read More >>
The Power of Our Example
Every new president faces a daunting array of problems, but 2021 will go down in the history books: Our country is under s...
Read More >>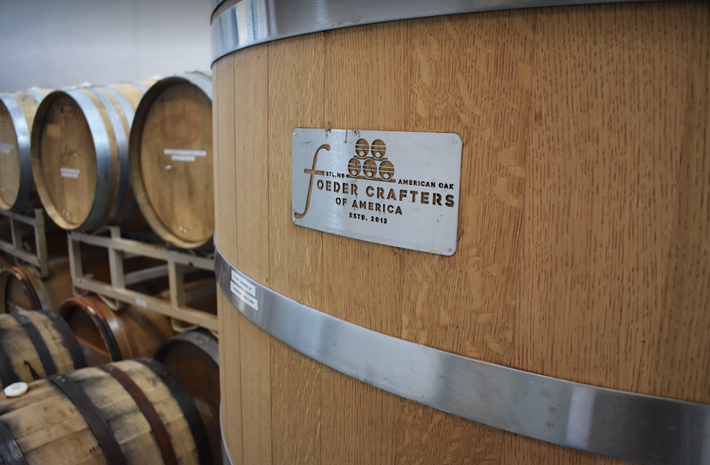 Getting Wild with the Foeder
Drinkers with a discerning eye may have noticed a couple interesting-looking wooden containers in the back of Traverse Cit...
Read More >>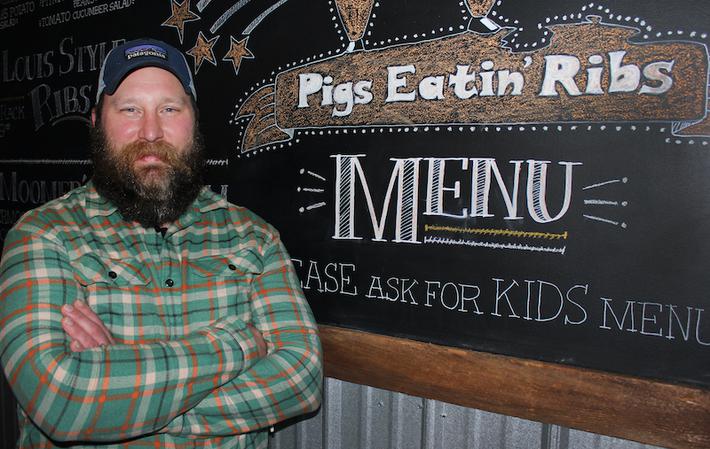 Charlevoix's Pigs Eatin' Ribs
By 2008, Charlevoix Chef Adam Kline had seen and tasted enough. The Northern Michigan food scene had stagnated, he said, i...
Read More >>
↑