Campfire Stories 2.0
Meet sisters Ayla and Calla Rybicki, creators of the "Scary Stories for Creepy Kids" podcast
By most indications, the Rybickis are your normal northern Michigan family of four. Dad Adam works in insurance; mom Tara is a dietician. Daughter Ayla, about to graduate second grade, loves dance. And Calla, a kindergartener, likes to play piano and "do gymnastics moves."

But—Tara Rybicki pauses here, choosing her words for this interview carefully—the girls are also, well … "They are just organically creepy," she says.

Right now, for example, the 8- and 6-year-old are making a gravestone in their room. It's for the cemetery they're building.

"I'm going to grab our Barbie dolls and bury them," says Calla proudly.
The kids' fascination with the macabre isn't new. In kindergarten, when invited to color a leprechaun, Ayla did—with blood dripping from its mouth. As soon as Calla learned to talk, Tara says the toddler repeatedly informed them about the scary clown living in the family's basement. Both girls have long insisted they've seen the DVD box for the movie It in the basement, too, and both can describe the cover to a T.
"The thing is," says Tara. "I've never even owned that movie."
So maybe it wasn't a huge surprise last year when the girls fell in love with a podcast for kids called "Ghost Stories the Podcast." Not long after, Calla announced she wanted to be a podcaster when she grew up.
"I told her, 'You don't have to wait till you grow up. That's something you could do right now,'" says Tara.
Her mind blown, Calla would consider only one possible subject: "We wanted to do scary," says Calla, "but Mama said we had to do silly."
The resulting podcast—"Scary Stories for Creepy Kids"— is a little of both.
"There's dogs running around in diapers and babies driving cars!" says Calla. And a building-eating monster in Chicago. Marshmallow Fluff monsters living next door. A school locker that's a portal to another world, an attack of werewolves, an attack of tarantulas, and even an Easter Bunny who comes to a party but turns out not to be the Easter Bunny at all.
So far, the girls, with the help of their parents (who, it's worth noting, had no prior podcasting experience) have made nearly 50 episodes since they launched their first in July 2021. Each weekly-ish episode is about 5 to 8 minutes long, written and narrated by the girls (or the occasional kid guest host), and recorded and edited—with music and sound effects—on Anchor, a free DIY podcast-making tool the family has used since the beginning.
They've come a long way from their early attempts, says Tara. "Initially, we didn't even have a mic—we had a gamers headset. The sound quality was terrible. We knew absolutely nothing," she says.
The girls would ad-lib a story from start to finish, Adam would record and edit, and voila: They had a podcast to post. Says Adam: "We thought Grandma and Grandpa would listen."
As it turns out, their podcast began attracting more than just adoring grandparents. People started listening from around the country. And then around the world.
The Rybickis now do brainstorming as a family—often while stuck in the car on the way to or from school, errands, and the like. Tara usually types up a loose script on her phone, which Ayla can read and likes to perform. Calla can't read yet, so Tara or Adam will read segments that she'll retell in her own words, with her own flair. They record in a closet at home most every weekend.
The ideas come from the girls' imaginations, but they find inspiration almost everywhere.
The remaining unfinished buildings of the century-old Traverse City State Hospital inspired "The Girls in the White Gloves." The tale is about a girl named Becky, the only child on a tour of the old asylum, who keeps coming across two little girls wearing long white gloves and whispering and giggling to one another in the empty halls. Becky is confused where their parents are—until the tour leads to a wall mural depicting the same girls, and Becky learns their identity: They're the daughters of the asylum's former physician, Dr. Foxhead, and they vanished there…decades before.
The mural of the mustachioed pig in sunglasses and hat painted on the side of the former Ham Bonz restaurant (now Oakwood Proper Burgers) initially gave rise to an old family joke that only pig people ate there. In January 2022, Calla made the swine guy the basis of her "The Pig People" episode.
A rubber horse mask the girls saw inside Traverse City's Rocket Fizz candy store became April's "The Creepy Horse Mask," a tale made extra-scary by request of 6-year-old Gaius and 3-year-old Roman, two fans living in Puerto Vallarta, Mexico, who have now become friends and Instagram pen pals.
At last count, "Spooky Stories for Creepy Kids" had tallied up over 50,000 listens in less than a year, counting among its listeners people in all 50 states and 70 different countries. Some major unexpected exposure came just recently when the maker of "Ghost Stories," the podcast that inspired Calla and Ayla to make their own, read one of the girls' stories on his show and featured Calla's voice too.
Although the girls' efforts—helping to develop and narrating the podcasts—usually takes less than an hour, Adam and Tara's work—story development, recording, editing, finding music that makes sense, making new cover art for each episode—takes considerably more. So when the girls came up with their latest idea, to create a book of scary stories with their drawings and recipes, Tara and Adam agreed it would be a great idea…eventually.
But just like the sisters' passion for their spooky podcast hasn't waned, neither has their plan to create a book. "They kept talking about it and talking about it, and eventually I was like, 'Wow, they really do want to do this. It's not a fleeting ambition,'" says Tara. "So now we're off."
The family has teamed up with Mission Point Press, a local book publishing service, and is working to raise $4,000 (linktr.ee/scarystoriesforcreepykids) to cover the cost of editing, designing, and publishing the book. As of press time, they're nearly halfway there. Their most famous fan, Tyler, the maker of "Ghost Stories the Podcast," has promised another boost, announcing recently that he'd donate his Patreon fees for the month of May to the girls' publishing endeavor.
Another hurrah: The Rybickis just got word that Don Ross, a ghostwriter for the R.L. Stine Story Club podcast, is likely going to endorse the girls' book when it's published.
In the meantime, Tara and Adam will continue their never-ending quest to find age-appropriate horror movies the girls will actually like. (Most films presented, including The Shining, are usually deemed "too boring," says Tara with a sigh.) The girls will no doubt keep drumming up ideas for their podcast; but for now, says Ayla, before signing off from the interview, they're going into the bathroom; they want to say "Candyman" five times in the mirror.
Then maybe later, dance class.
Find "Scary Stories for Creepy Kids" wherever you listen to your podcasts by searching @Scarystoriesforcreepykids. Learn more at the podcast's Facebook or Instagram pages.
Trending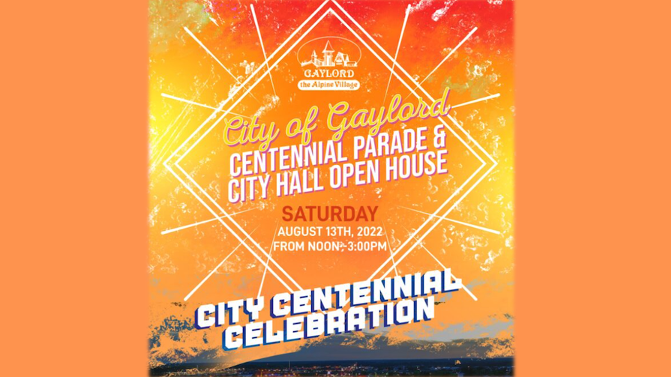 Centennial Celebration in Gaylord
The City of Gaylord is celebrating 100 years this weekend with a parade and City Hall open house. This celebration, just s...
Read More >>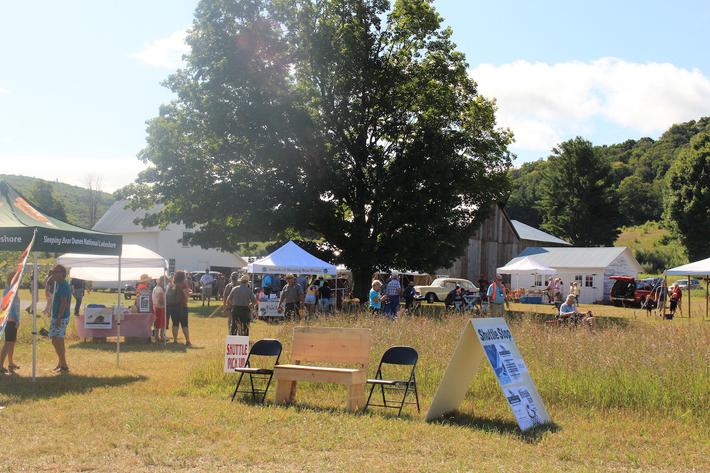 Life in the 1800s Comes Alive at Port Oneida Fair
Head to the Port Oneida Fair in the Rural Historic District of Sleeping Bear Dunes National Lakeshore to experience life a...
Read More >>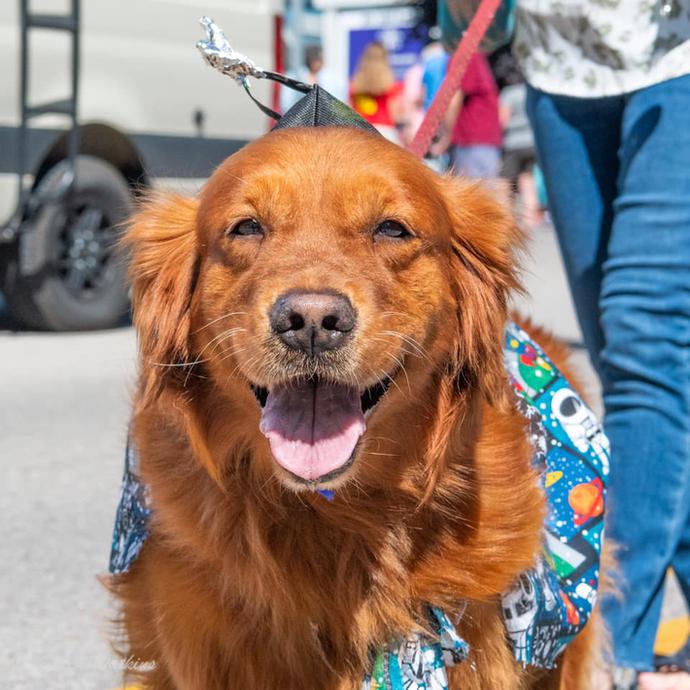 A Dog and Human Show: The Northport Dog Parade
We have three words for you: Northport Dog Parade. (If you really need more information than that, we suppose you can read...
Read More >>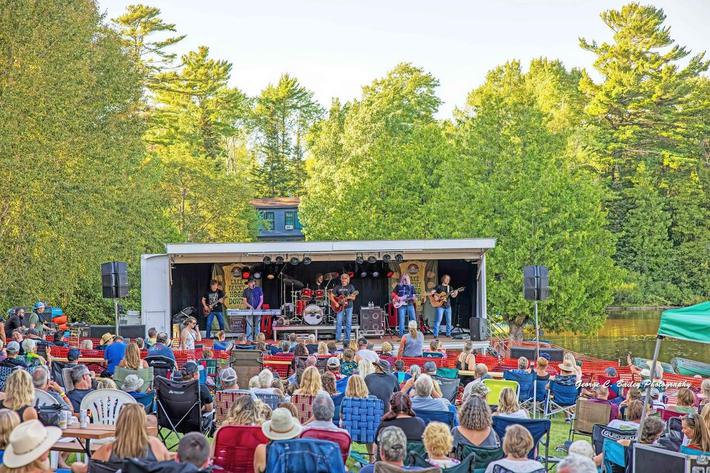 Following the Music
We wish we had infinite room in our Dates and Nitelife sections to alert you to every live music show in northern Michigan...
Read More >>