Can the Count Go On?
The 2020 Census count day is set for April 1. Do we have a Plan B?
Census Day 2020 fell on April 1 — a fact that might have registered as something of a cruel April Fool's joke in a year when the pandemic crisis has pushed virtually everything else from people's minds.

Still, despite the lockdowns, quarantines, fear, and uncertainty caused by the spread of COVID-19 (Coronavirus), 2020 marks 10 years since the government's last nationwide headcount. How will the virus impact the methods and accuracy of this year's census — both locally and nationwide — and what are the stakes if census workers can't pull it off this year?

BLIND DATES & BONUSES
The April 1 Census Day is not a deadline. Rather, when citizens do respond to the census, they are expected to tell the Census Bureau where they reside as of April 1, 2020. The actual deadline for responding to the census typically falls at the end of July — though the Census Bureau announced on Friday, March 20, that it would delay this year's deadline to mid-August.

In a press release dated March 11, the Census Bureau stated that it had established a COVID-19 Internal Task Force "to continuously monitor the situation and update our Pandemic Addendum to the Census Bureau Continuity of Operations Plan." The task force is intended to help the Bureau balance responsible, health-sensitive tactics with its core duties as a government entity. "The health and safety of our staff and the public is of the utmost consideration and importance," the press release continued. "We must fulfill our constitutional obligation to deliver the 2020 Census counts to the President of the United States on schedule, and we must adhere to our core task of counting everyone once, only once, and in the right place."

There is other good news: This year's census is perhaps the most user-friendly in history, according to Jennifer Hutchinson. Hutchinson is the associate director of Disability Network Northern Michigan, which has received grant funding from local community development organization Networks Northwest to lead census outreach efforts aimed at individuals with disabilities in 17 northern Michigan counties. She says locals have no shortage of options when it comes to completing the 2020 census, which should hopefully limit the consequences of COVID-19's bad timing.

"At this moment, you can go online, you can phone in, or you can mail in your census," Hutchinson told Northern Express. "The Census Bureau has made it tremendously accessible this year. There are also kiosks all around our area for people who are blind or low-vision, or for people who are deaf or hard of hearing, and those amenities are still being offered. So, you can still reach the census."

FACETIME SNAGS
The challenge posed by COVID-19 is that many census outreach efforts — both locally and across the nation — typically rely on face-to-face interactions. As early as March 30, the Census Bureau typically launches on-the-ground efforts to count residents, starting with the homeless population (with visits to shelters, soup kitchens, tent encampments, and more) and moving on to college campuses, senior centers, nursing homes, prisons, and more.
Under normal circumstances, from May through July, census takers would make the rounds with tablets, knocking on doors of homes that had not responded to the 2020 Census' mailed requests for information. The current push for social distancing is calling the safety of many of these efforts into question, which has already caused delays in overall census operations. The Census Bureau has pushed back its efforts to count the homeless population a month, and most census takers — including those tallying up nursing homes, college dorms, and prisons — won't get started until May at the earliest.

The virus has reshaped local efforts, as well. Hutchinson says that Disability Network was planning a "robust" and high-visibility campaign throughout northern Michigan: to spread the word about the census, explain its importance, and assist folks with disabilities in completing it. Beginning on Monday, March 16, the organization had planned to set up a kiosk at BATA's downtown Traverse City transfer station to engage with people face to face.

"That obviously can't happen right now, because of our social distancing requirements," Hutchinson said of the BATA partnership. "I do anticipate that it's going to happen at a later date, as soon as we get the opportunity and the all-clear. We are planning to reconvene that relationship and to operate in that capacity."
In the meantime, Disability Network is launching an aggressive digital, phone, and direct mail campaign, aiming to keep its reach broad without losing the "personal touch" that out-in-the-community efforts would have enabled. It's a pivot that the organization has been able to make relatively quickly, in part because Hutchinson and her team had already worked out a contingency plan for what to do if COVID-19 happened to strike in the middle of census season. "We hoped it wouldn't cause issues, but knew we needed an outreach strategy that would allow us to move forward without actually being able to be in social presence," Hutchinson said.

CENSUS CONSEQUENCES
Hutchinson adds that, in the 17-county service area that Disability Network reaches, getting an accurate and comprehensive count with the 2020 Census could make a quantifiable difference of more than $100 million in public services funding. In total, the nationwide census directs the geographic distribution of approximately $1.5 trillion in federal dollars. Past statistics show that the census has only been successful in counting about 81 percent of the population. If Disability Network's 17-county area misses out on 19 percent of its possible funding, that's approximately $140 million in government money not making its way to northern Michigan.

"The census ultimately makes the funding decisions that affect not just people with disabilities, but everyone," Hutchinson said. "It's Medicare and Medicaid at health centers; it's the Supplemental Nutrition Assistance Program (SNAP); it's school lunches and education; it's support for the Individuals with Disabilities Education Act; it's head start early childhood programs; it's childcare and foster care; it's Section 8 housing vouchers; and it's infrastructure and transportation. The census is not a small thing; it affects everybody."

In addition to funding programs and government services such as these, the census also determines how many congressional Representatives states get, provides counts for redistricting, and more. For instance, Census 2020 is expected to push Traverse City over the 50,000-resident population threshold for the first time. That shift would designate Traverse City as a Metropolitan Planning Organization (MPO), which would bring new federal funding to the area for transportation projects and transit programs.

WHAT ABOUT REDISTRICTING?
As for redistricting, the 2020 Census will dovetail with the changes brought by Michigan's Proposal 2, a ballot item passed by voters in November 2018 that effectively "transfers the power to draw the state's congressional and legislative districts from the state legislature to an independent redistricting commission." The independent commission will be made up of 13 randomly-selected registered voters from throughout Michigan, including "four who affiliate with the Democratic Party, four who affiliate with the Republican Party, and five who do not affiliate with either major political party." As of March 13, the Michigan Secretary of State's office has processed 3,590 applications for the commission and has received thousands more. The processed applications include 62 from Grand Traverse County and 184 from across Northern Express' 13-county coverage territory.

So far, 14 percent of candidates affiliate with the Republican party, 36 percent with the Democratic party, and 50 percent with neither major party. Older demographics are better represented in the applicant pool than younger ones: 43 percent of applicants are over the age of 65, while another 40 percent are between the ages of 45 and 64. In comparison, 16 percent of applicants fall into the 25–44 age range, while only 2 percent are under the age of 25. Gender split skews slightly male (60 percent) and white voters make up the vast majority of applications (85 percent).

The deadline for redistricting commission applications is June 1. After that date, the Secretary of State's office will randomly select 200 semifinalists, including 60 Democrats, 60 Republicans, and 80 individuals who affiliate with neither party. The semifinalist selection process will use census data to ensure that the slate of 200 candidates "mirrors, as closely as possible, the geographic and demographic makeup of the state." From there, the four leaders of the State Senate and the State House of Representatives — so, the Majority Leader and the Minority Leader of the Senate, as well as the Speaker of the House and the House Minority Leader — will each have an opportunity to review the applications and pick five individuals to strike from the pool.

Finally, in September, the Secretary of State will randomly select the final 13 commission members. The commission is expected to begin work by mid-October.
Tracy Wimmer, director of media relations for the Michigan Secretary of State, says Michigan voters will be able to follow along with this entire process online at www.RedistrictingMichigan.org.

"Our office will continue to provide regular updates on the number of processed applications and the demographics behind them through the June 1 deadline, as we move to the next step in the process," Wimmer said. She added that she doesn't believe COVID-19 concerns will delay any stage of the selection process, but said that the Secretary of State's office will follow public health guidance and coordinate with the office of Governor Gretchen Whitmer on that front.

Up North Applicants
By the numbers
From where do the Northern applicants for Michigan's Independent Citizens Redistricting Commission hail? So far, the origin and number of the region's applicants who have been processed as candidates for the eventual 13-member commission are:
Grand Traverse: 62
Emmet: 24
Benzie: 18
Manistee: 13
Wexford: 12
Cheboygan: 10
Leelanau: 10
Charlevoix: 9
Roscommon: 8
Crawford: 6
Kalkaska: 6
Missaukee: 3
Otsego: 3

Interested in vying for one of 13 randomly selected spots on the redistricting commission? The state will collect applications until June 1. See redistrictingapplication.sos.state.mi.us to apply.
Trending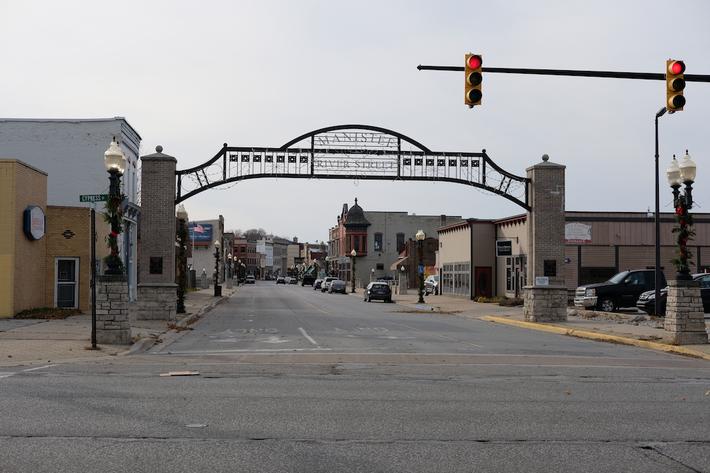 Transforming Manistee
The entrance to downtown Manistee, as it stands today, is drab. On each side of River Street for the first block, building...
Read More >>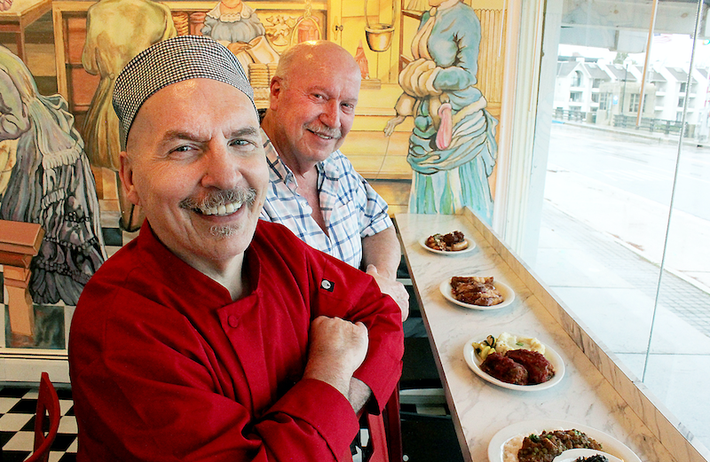 My Grandmother's Table
Gestures of love come in many forms. Gifting flowers, running errands for a sick loved one, wearing masks, or shoveling ou...
Read More >>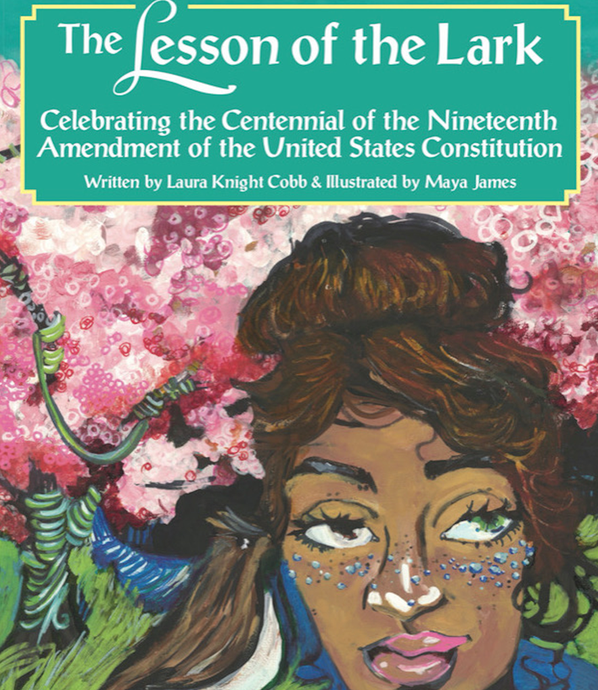 A Girl, a Bird, and a Gardener
An unlikely trio of characters from the pen of a local author has inspired a concert-length musical composition by the aut...
Read More >>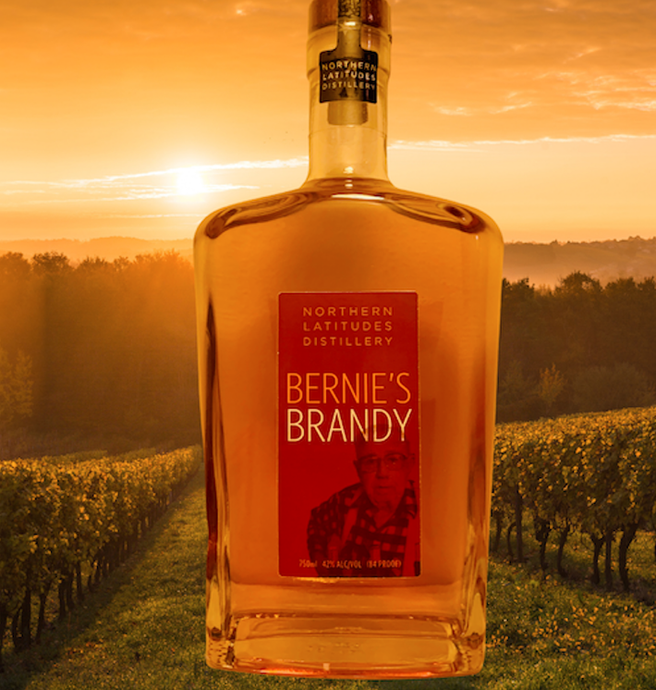 Northern Latitudes' Bernie's Brandy
The legendary spirit of Bernie Rink — aka The Godfather of Northern Michigan Wine — has been, you might say, b...
Read More >>
↑