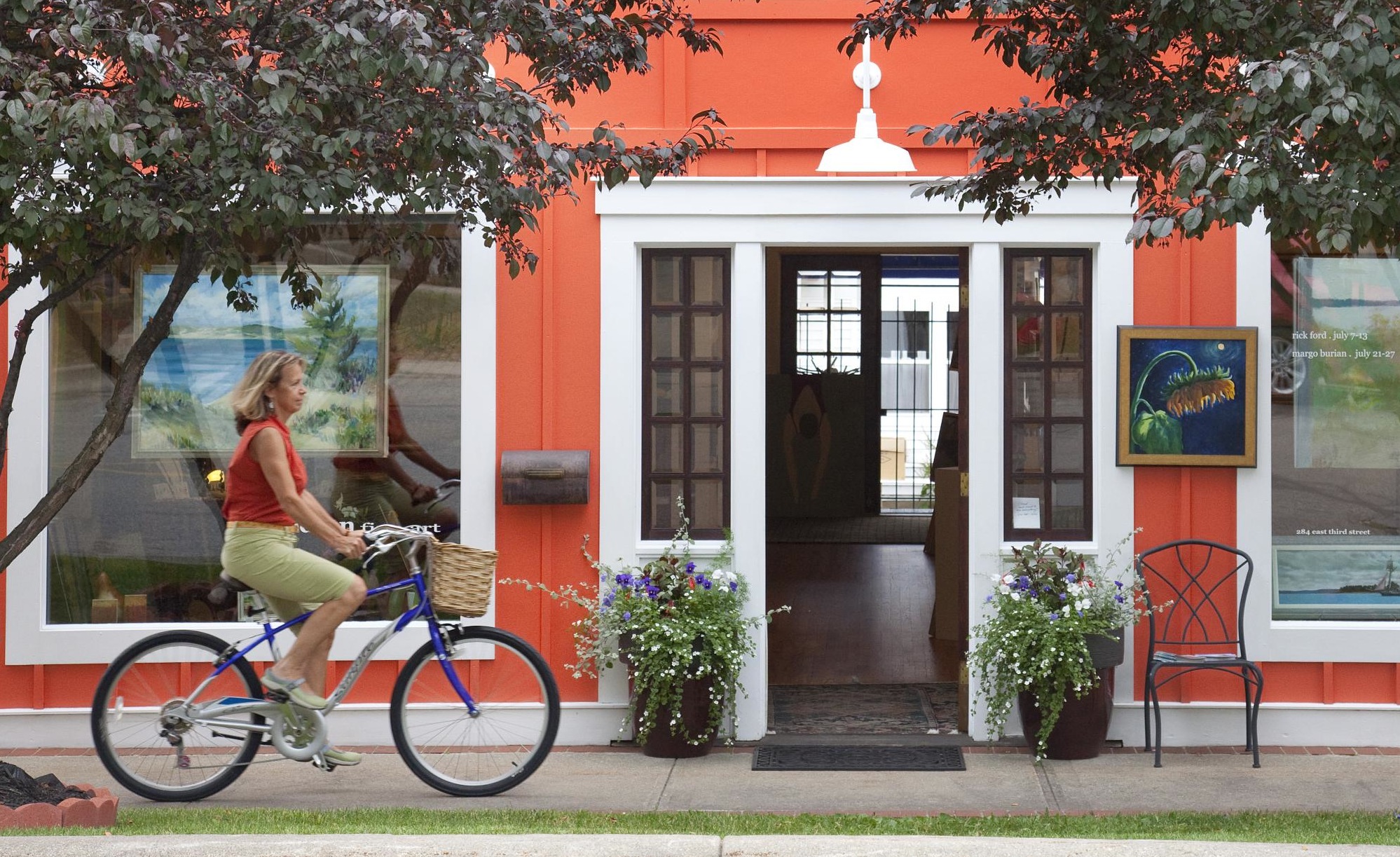 Harbor Springs Night of Arts
Oils and acrylics. Pastels and clay. Precious metals, gemstones, bronze, glass, vintage art and collectibles. You'll find all of these at Harbor Springs' Night of Arts, an expanded version of an art gallery walk that's being specially dedicated to local artists and the fans of their work.
Margaret Tvedten, who's owned Tvedten Fine Art in Harbor Springs for the past 23 years, is helming Night of Arts, which she calls an "arts party" to celebrate this small town's artistic accomplishments. And by small, we mean small; while very much hometown proud, the fact remains that Harbor Springs' main downtown business district is only two blocks wide by three blocks long.
"For such a little community, we have 13 businesses and galleries participating in Night of Arts, so that's pretty great," Tvedten said. "The other nice part is that with such a compact, walkable area, you can easily visit everyone participating in the three hours that the event is going on."
This is the ninth iteration of the annual event, although it jumped around for a few years before it settled into itself. "We actually did Night of Arts years and years ago, but we didn't get enough momentum back then, so we stopped for a while around 2000, and then started it up again more recently," Tvedten said. Postcards with maps of all the Night of Arts participants will be available at the various galleries, with bouquets of balloons out front of each participating storefront so guests will easily know where to go. Tvedten shared some shops that she anticipated will be highlights.
"Huzza been here longer than anyone it seems," she said. "They have several fine artists showing in their shop, plus a lot of amazing collectible items." Also in the collectibles department is My Dad's Garage, a newer boutique that offers a treasure trove of unusual picks. "He's got everything from vintage toys to specialty items," Tvedten said. "I think I even saw some kind of leather gladiator suit in there! So a lot of really interesting one-
of-a-kind things."
Local jewelers participating in Night of Arts include Becky Thatcher Designs (purveyor of fine handmade jewelry) and Douglas Allan Bacon, whose store features both handmade jewelry and curated vintage estate jewelry. Bacon works out of northern Michigan and from his second studio and office in Beverly Hills, Michigan. Trisha Witty is another local artist who will be participating; she's well-known in the area for her oil paintings, giclées, and fine art prints, many of local settings.

"Elizabeth Pollie Fine Art is another great stop," said Tvedten. "She displays her work as well as that of some other painters. They're all OPA [Oil Painters of America] and mostly work in realistic art." Tvedten herself paints in oils, too. She's currently working on a series of paintings that she said "breaks the rules of oil painting" by working the canvas in three-dimensional ways. "But you'll have to wait and see exactly how," Tvedten said.
Complimentary refreshments at each art stop will encourage guests at Night of Arts to dawdle and browse, converse and ponder about the many different styles of works they'll see throughout Harbor Springs' downtown. "It's a real mix of artists," said Tvedten. "I represent another 20 artists in my gallery, in addition to my own work, and they all have unique, all one-of-a-kind works from Michigan, Maine, Wisconsin, and Texas. But our whole downtown Harbor Springs art scene is like that — very diverse. Night of Arts is going to be a very special evening."

Harbor Springs Night of Arts will take place from 6pm–9pm on July 12. Learn more at harborspringschamber.com.
Trending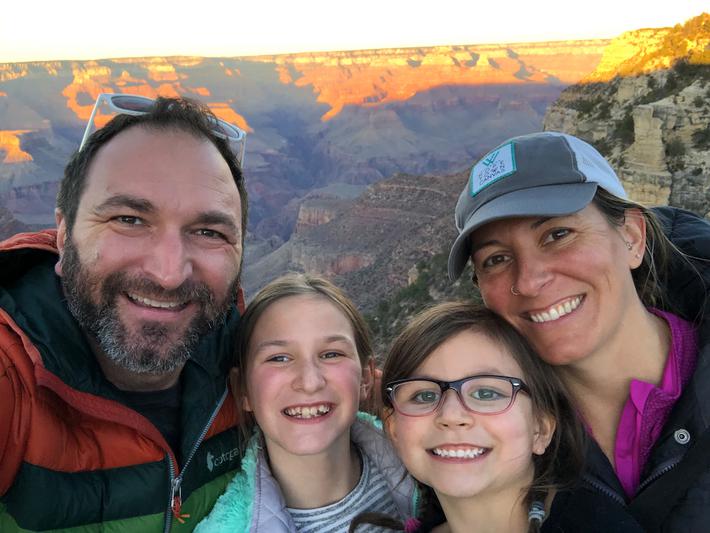 A Nine-month Family Vacation
Long before the pandemic, Joe and Christina Sanok had a plan. A dream, really: They wanted to take off with their kids and...
Read More >>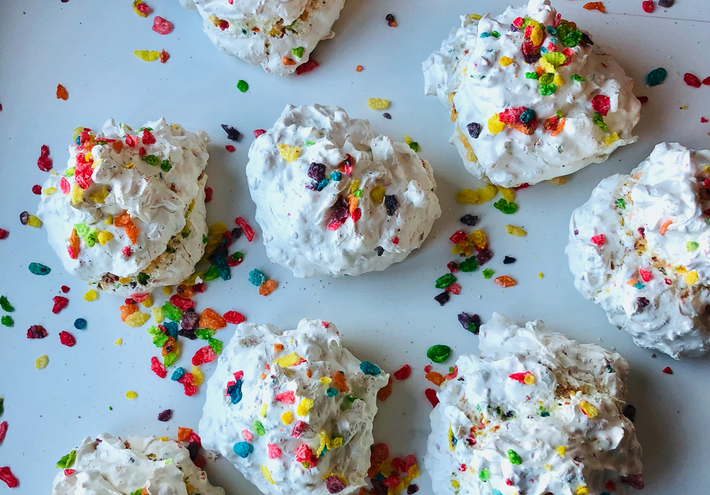 7 Batches Made in Heaven
Let's be honest: Picking the best cookies in northern Michigan is an impossible task. There are so many "right...
Read More >>
Respecting the River
Forever, the Grand Traverse Band of Ottawa and Chippewa Indians (GTB) has regarded the water — and the Boardman/Otta...
Read More >>
Not a Clue
Surely politicians wouldn't be so clueless that they'd lie about COVID-19 deaths or take a vacation during a statewide eme...
Read More >>
↑