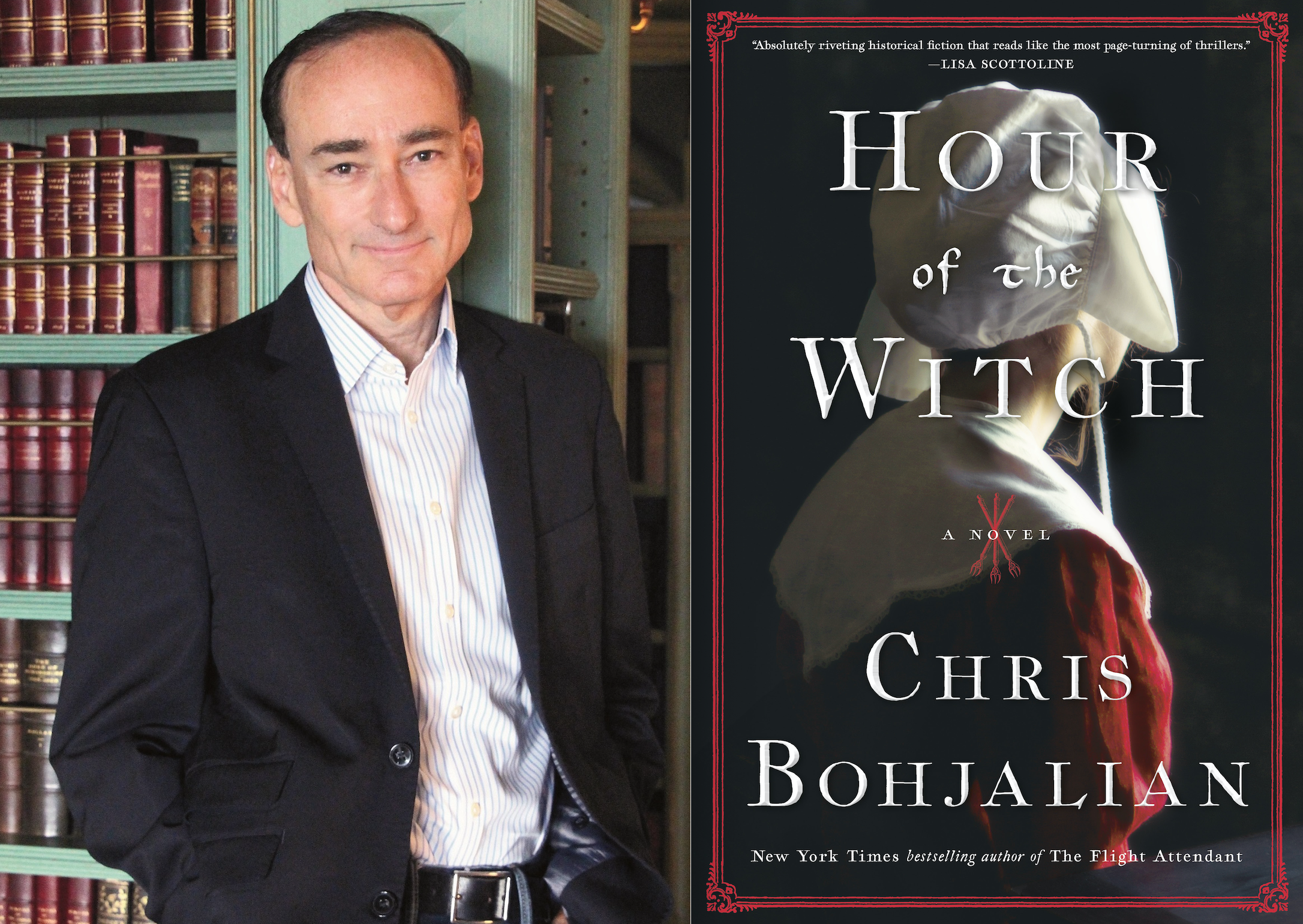 Sneak Peek: Chris Bohjalian to Talk with Locals Before Next Novel Drops
Free Writers Series event with bestselling author April 29
Award-winning author Chris Bohjalian is one of those people who was born to write. A schoolroom hobby-turned-carefully-honed craft, Bohjalian credits his earliest compositions for his attraction to the darker side of life would come to define his future stories.

"They were about things like disembodied hands emerging from wishing wells and sibling rivalry on the school safety patrol," says Bohjalian. "One ends, "The dripping stopped and the vultures had their meal."

Safe to say his plots and characters have gained complexity — but his love for exploring the shadows hasn't. "Even at nine, dread was what propelled my work, it seems," he says.
A whopping 22 books and two plays later, Bohjalian has yet to make an unreal situation or characters come alive. And he hopes he never does. Now a veteran novelist of nearly three decades, it's his bent for authenticity that sets Bohjalian apart.

"So much of what we do as writers is pretty basic: cause and effect," he says. "If this happens to a character, what will he or she do? It has to make sense." Of course, authenticity also means sometimes bending the rules; but bad decisions often make for good writing. "Can you imagine a world in which characters only made good decisions in novels?" says Bohjalian. "There would be no "Anna Karenina" or "The Secret History."
There would also be no "Hour of the Witch." Set in Boston, Massachusetts, in 1662, Bohjalian's latest novel marks his fourth foray into historical fiction. But, as with much of his previous work, the actual story came second to its characters. "I don't really choose a topic because it's in the zeitgeist," says Bohjalian. "I choose a topic because the premise appeals to me."
Still, he maintains that his craft relies on character. "I view my books as far more character-driven than plot-driven," Bohjalian says. "Even those novels that some people call thrillers are pretty slow burns." As for his signature, unforeseeable endings, Bohjalian is often just as surprised as his readers. "I have no idea where my books are going," he says. "I begin with a vague premise and run with it. Now that premise has a character."
In this case, that character is Mary Deerfield. A 24-year-old transplant to the puritanical New World, Mary has spent the last five years chained to the bars of an unhappy marriage. Her husband Thomas, a local milling magnate, is as influential as he is aggressive — and Mary is his favorite subject.
From there, says Bohjalian, "The premise was pretty simple: strong, young woman has had enough in 1662 Boston — and, because it is 1662 Boston, all hell breaks loose when she tries to break free from her abusive husband." (And by hell breaking loose, he means burning women alive as retribution for the crime of witchcraft.)
So, what sparked this pursuit of patriarchal hypocrisy? For one, the notion wasn't really new — at least, not for Bohjalian. In fact, he was actively seeking a similar story when he happened upon that of Nanny Naylor. "I came across a reference in the records of Boston's Court of Assistants," he says. "In 1672, [she] successfully sued her husband for divorce on the grounds of cruelty. And I was off and running."
Add to Naylor's personal tale, the years of misconception surrounding witchcraft's wicked history, and Bohjalian was ready to set the record straight. "When we think of New England's history of hanging people for witchcraft," says Bohjalian, "we beeline straight to Salem in 1692. But, the first real witch hunt was Hartford in 1662 — 30 years before Salem."
Of course, a time period set so far in the past isn't without a few obvious snags. Unlike much of his other historical writing, interviews for the book were simply impossible. "Two of the previous three [historical novels] were set in the Second World War," says Bohjalian, "and so I was able to interview people who were present in those moments." But what he lacked in word-of-mouth, Bohjalian made up for with the written record.

"The Puritans were avid diarists," he says. "They were constantly analyzing their lives to try and assess whether they were saved or damned. So, there were plenty of [written] resources to help me transport my readers back to 1662 Boston."
Despite its century-ago setting, "Hour of the Witch" is as timeless as it is timely. "Yes, [it's] set in 1662," says Bohjalian, "but I doubt my readers will miss the irony when one of the men on Boston's Court of Assistants calls Mary Deerfield "a nasty woman." Spoiler: We didn't.
Political preoccupations aside, "Hour of the Witch is a manifesto for the fiercest of femmes. Stuffed to the spine with compelling 21st-century topics — domestic abuse and divorce, for example — Bohjalian's Boston naturally plays ball with contemporary feminism. "One of the things a lot of the women executed as witches had in common was that they were smart, opinionated, and seen as outsiders," he says. "I want my readers to see the parallels between our world then and now."
About the Event
New York Times bestselling author Chris Bohjalian will join the National Writers Series for a free, virtual event at 7pm Thursday, April 29, to discuss his newest novel, "The Hour of the Witch." The book will be published on May 4, and is available for preorder at Horizon Books with a 20% NWS discount. Guest host for the event is northern Michigan native and local radio personality Christal Frost. Register for the event here. https://nationalwritersseries.org/2021-spring-season-registration/.
Guest Host Christal Frost
Born and raised in northern Michigan, Christal Frost first emerged on the local radio scene in 2007. Now a veteran broadcast persona, Frost is co-presenter of Today's Country Music WTCM's "Mike and Christal in the Morning," as well as host of NewsTalk 580 WTCM's "The Christal Frost Show." Frost also hosts "The Foodie Scene," an online program focusing on area eats, and travel program "Road Trippin'." In addition to her broadcast career, Frost is co-founder of the CherryT Ball Drop, as well as an active member of local community groups, including Parallel 45 Theatre and the Traverse Bay Children's Advocacy Center.
Trending
Pronouns 101
My first assignment in an online graduate-level class was to provide information about my background, including my pronoun...
Read More >>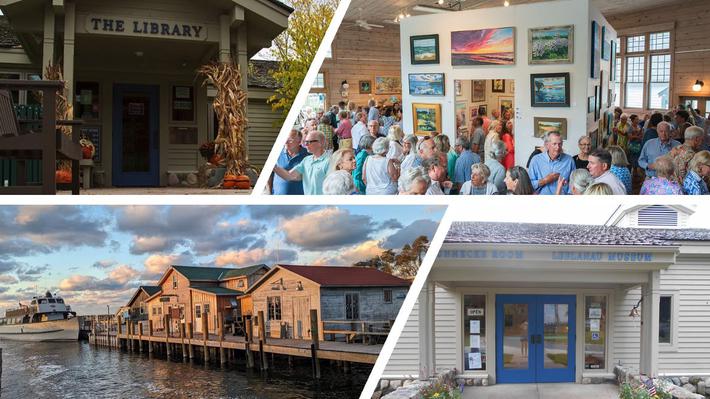 Collaboration Is the Name of the Game
How long does it take to create a cultural center? As few as three years, or as many as 170. Sometimes both. The organiza...
Read More >>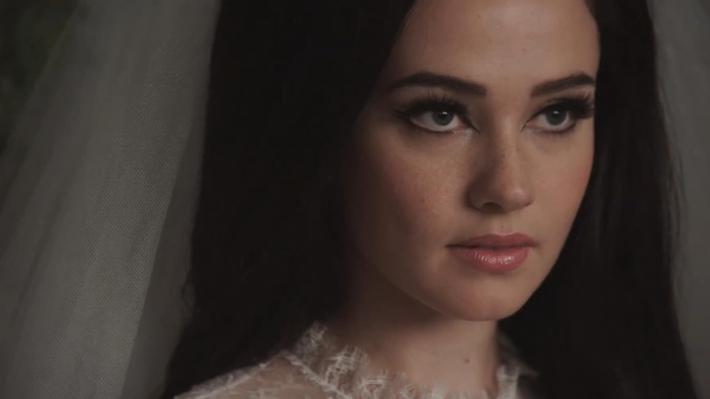 Film Review: Priscilla
While you will certainly be mesmerized by the haunting lead performance from newcomer Cailee Spaeny—and be impressed...
Read More >>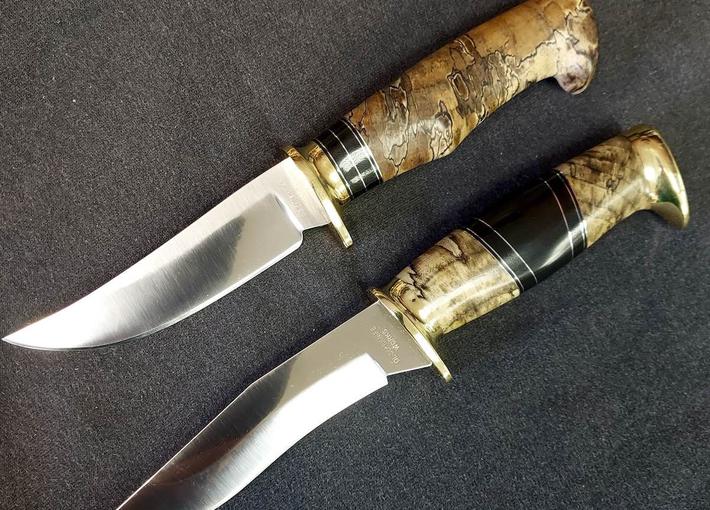 Bespoke Blades
What do you do with a battered ice skate, an old rubber puck, a cracked hockey stick, and a gob of tape? Pitch 'em, ...
Read More >>